Roberto Alomar, who had been serving as a consultant to Major League Baseball, has been placed on the league's ineligible list after an investigation into a 2014 sexual misconduct allegation.
MLB commissioner Rob Manfred said in a statement Friday that an independent investigation by an external law firm was made into a baseball industry employee's allegation.
"Having reviewed all of the available evidence from the now completed investigation, I have concluded that Mr. Alomar violated MLB's policies, and that termination of his consultant contract and placement on MLB's Ineligible List are warranted," Manfred said.
"We are grateful for the courage of the individual who came forward. MLB will continue to strive to create environments in which people feel comfortable speaking up without fear of recrimination, retaliation, or exclusion."
MLB did not disclose further details about the incident.
In a tweet, Alomar said that he was "disappointed, surprised, and upset" but also that he understood MLB's decision.
My statement: pic.twitter.com/4AXQeDH6vd

— Roberto Alomar (@Robbiealomar) April 30, 2021
Alomar also lost his position as a special assistant with the Toronto Blue Jays. The Blue Jays — for whom Alomar played from 1991 to 1995, winning two World Series titles — expressed support for MLB's decision and said they would cut all ties with Alomar. A banner honoring Alomar, whose No. 12 was retired by the team, will be removed from the Rogers Centre, as will other acknowledgments of his Toronto career, the Blue Jays said.
The Baseball Hall of Fame, to which Alomar was inducted in 2011, said his enshrinement will remain in place.
"The National Baseball Hall of Fame was shocked and saddened to learn of the news being shared today about Roberto Alomar," Hall of Fame chairman Jane Forbes Clark said in a statement. "When he was elected to the Hall of Fame by the Baseball Writers' Association of America in the Class of 2011, Alomar was an eligible candidate in good standing. His plaque will remain on display in the Hall of Fame in recognition of his accomplishments in the game, and his enshrinement reflects his eligibility and the perspective of the BBWAA voters at that time."
Alomar played for the San Diego Padres, Blue Jays, Baltimore Orioles, Cleveland Indians, New York Mets, Chicago White Sox and Arizona Diamondbacks over a 17-year career. He won World Series with the Blue Jays in 1992 and 1993 and was a 10-time Gold Glove winner at second base and a 12-time All-Star.
Preparing for a large crowd, Baseball Hall of Fame induction ceremony returns to standard seating format
COOPERSTOWN, N.Y. — The Baseball Hall of Fame's induction ceremony is returning to its standard seating format, opening the door for another big crowd.
Hall of Fame officials said Monday that tickets will not be required for the event's free lawn seating area. The ceremony is scheduled for Sept. 8 on the grounds of Clark Sports Center and will honor class of 2020 members Derek Jeter, Marvin Miller, Ted Simmons and Larry Walker. No one was selected this year.
Inductions have been held outside the center since 1992 and the largest crowd was estimated at 70,000 for Cal Ripken Jr. and Tony Gwynn in 2007. The second-largest crowd on record — an estimated 55,000 people — attended the last induction ceremony, in July 2019. Crowds have surpassed 50,000 at five of the past six ceremonies, from 2014-2019. Last year's was canceled due to the coronavirus pandemic.
The Hall of Fame's annual awards presentation will remain an indoor, television-only event, on July 24. Al Michaels (2021) and Ken Harrelson (2020) will receive the Ford C. Frick Award for broadcasting excellence, Dick Kaegel (2021) and Nick Cafardo (2020) will receive the Baseball Writers' Association of America Career Excellence Award, and David Montgomery will receive the Buck O'Neil Lifetime Achievement Award from last year.
New York Mets fire two high-ranking employees after workplace review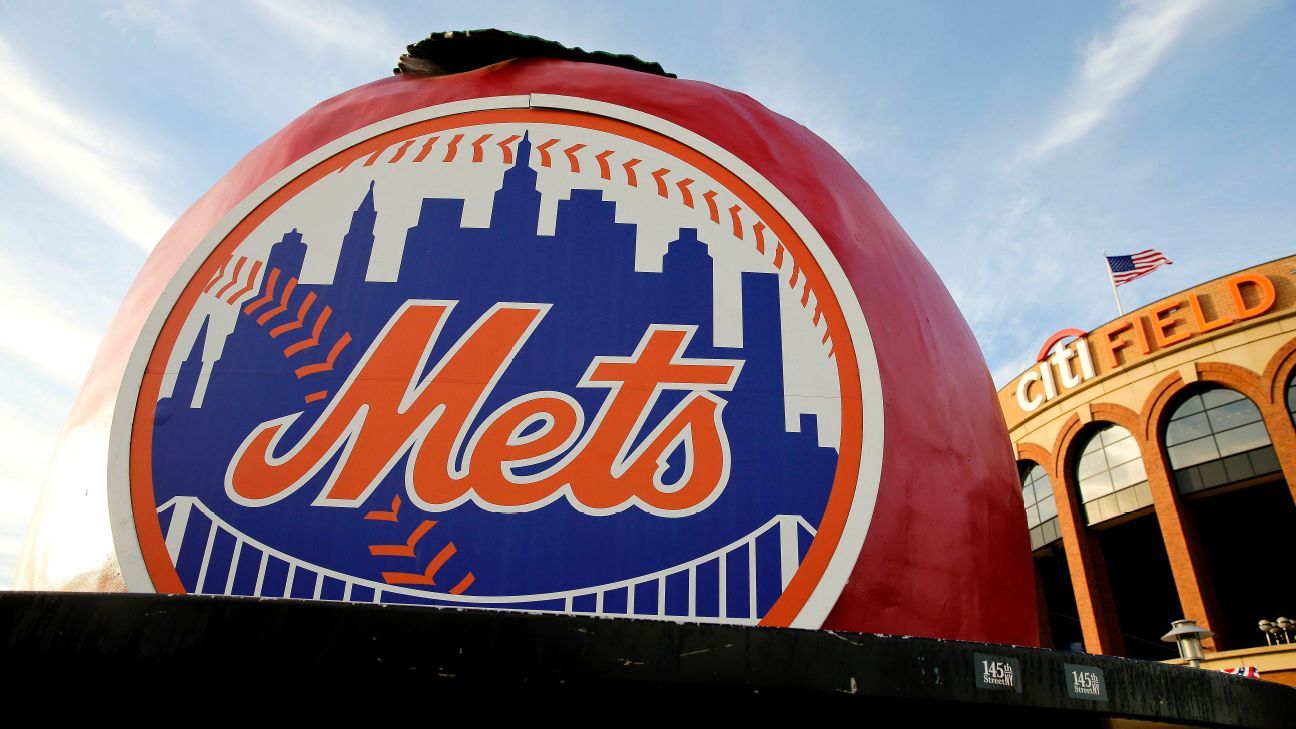 NEW YORK — The New York Mets have fired two high-ranking employees and will overhaul their legal and human resources departments on the recommendation of independent investigators hired to review the organization following allegations of sexual misconduct against former manager Mickey Callaway.
Callaway, fired in October 2019 for on-field performance, was banned by Major League Baseball through at least 2022 in May following allegations of inappropriate behavior toward several women who work in sports media, including from his time with the Mets.
First-year New York owner Steve Cohen hired law firm WilmerHale in March to review the organization and detailed changes he'll make in an email to employees Monday, saying he wanted "to ensure that our community and culture will always be safe, respectful, and inclusive." The email was obtained by The Associated Press.
Executive vice president and chief legal officer David Cohen — no relation to the owner — and senior vice president for human resources and diversity Holly Lindvall will both be terminated as Steve Cohen rebuilds the legal and HR departments. David Cohen has been with the Mets since 1995 and Lindvall since 2010. Both will remain with the team during "a transition period," Cohen wrote.
The team is updating its legal and human resources protocols to prioritize responding to complaints in a timely manner and expanding the scope of anti-harassment and anti-discrimination policies. The club will also host regular town halls and Q&A sessions with employees to "increase communication and transparency."
Other changes include upward evaluations for employees of their managers and department leaders, as well as a pledge by Cohen to "enhance our efforts to promote diversity, equity and inclusion throughout the organization, including at the executive leadership level."
In a Feb. 1 report, The Athletic said Callaway — Mets manager from 2018-19 — "aggressively pursued" several women who work in sports media and sent three of them inappropriate photos. Callaway sent uninvited and sometimes unanswered messages to the women via email, text or social media and asked one to send nude photos in return, according to the report.
Additionally, Jared Porter was fired by New York less than 40 days after he was hired as general manager this winter for sending sexually explicit, uninvited text messages and images to a female reporter in 2016 when he was working for the Chicago Cubs in their front office.
Minor league hitting coach Ryan Ellis was also fired this winter after three female Mets employees complained to human resources that Ellis had directed lewd comments to them in person and via text message in 2018.
New York Mets ace Jacob deGrom cleared to start vs. Atlanta Braves on Monday
NEW YORK — Mets ace Jacob deGrom has been cleared to start the opener of New York's doubleheader Monday against the Atlanta Braves after dealing with right shoulder soreness, and infielder Jeff McNeil has also been activated from the injured list.
DeGrom was pulled after three innings Wednesday against the Chicago Cubs with the discomfort in his right shoulder. It was the second straight outing the right-hander exited with an arm issue — he was lifted from a game June 11 against San Diego with flexor tendinitis in his right arm.
An MRI showed no damage to deGrom's shoulder. DeGrom threw a bullpen Saturday — his 33rd birthday — and felt good, setting up the two-time NL Cy Young Award winner to pitch on his normal four days of rest.
DeGrom's 0.54 ERA is the best ever by a pitcher through 11 starts.
DeGrom has said he thinks the shoulder injury may have occurred while hitting, and manager Luis Rojas said Monday the team wants deGrom to adjust his preparation if he's going to continue swinging away at the plate. Rojas wants deGrom to practice hitting more often so his muscles are more accustomed to his swing.
Although deGrom his hitting .423 this season, Rojas said he doesn't do much offensive work between games. DeGrom has driven in six runs this year while allowing just four earned runs.
"He's been a natural at the plate," Rojas said.
McNeil hasn't played since May 16 because of a left hamstring strain. The 2019 All-Star was 6 for 17 with a home run during a four-game rehab assignment with Triple-A Syracuse. He's batting .242 with three homers and a .710 OPS in 31 big league games this year.
McNeil was not in the Mets' starting lineup for the first game Monday.
Right-hander Robert Gsellman was placed on the 10-day injured list with a right lat strain, and left-hander Stephen Tarpley was recalled from Triple-A Syracuse as New York's 27th man for the doubleheader.