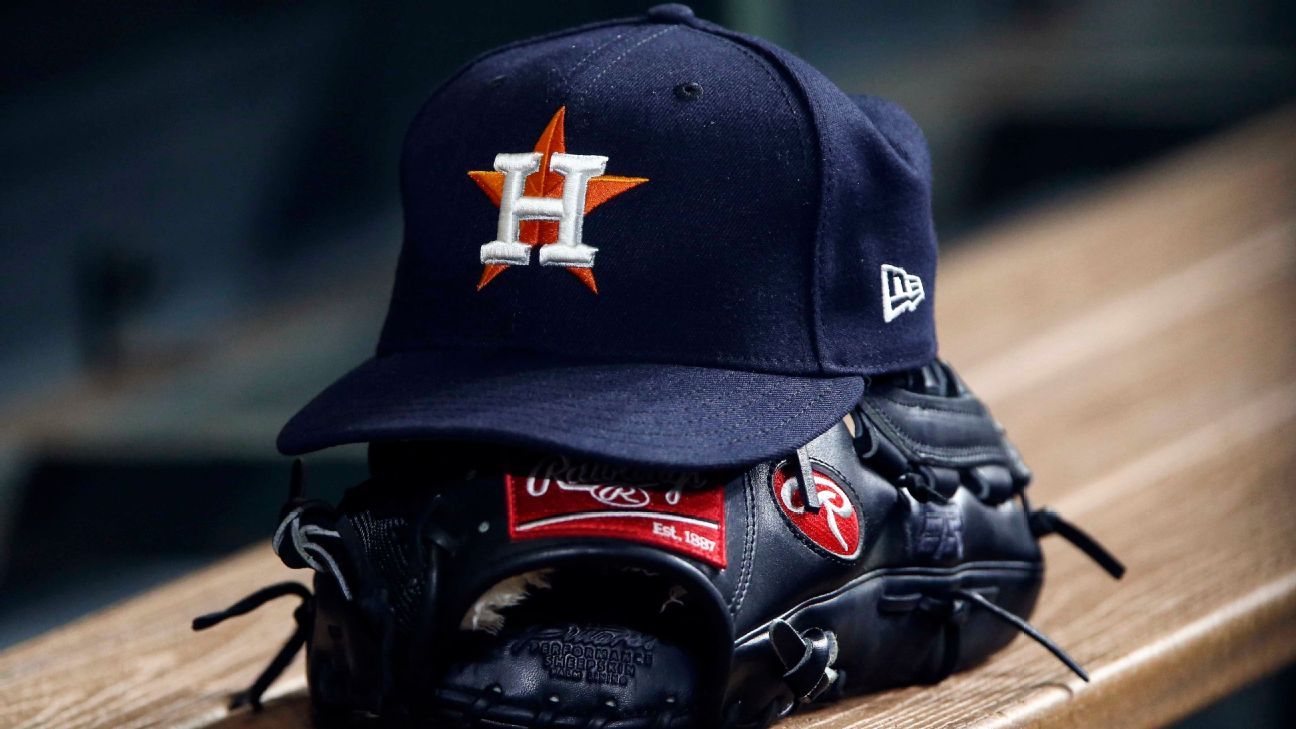 TROY, N.Y. — Left in the lurch by minor league contraction, the Tri-City ValleyCats have filed a lawsuit against Major League Baseball and the Houston Astros.
The suit, filed Thursday in New York State Supreme Court, seeks more than $15 million, ValleyCats chairman Doug Gladstone told the Albany Times-Union. The move comes in response to MLB's decision to drop 42 minor league affiliates.
The ValleyCats played in the now-defunct New York-Penn League, operating as a short-season affiliate of the Astros for 18 seasons.
Gladstone told the Times-Union the loss of the affiliation greatly affected the value of the franchise, which was moved from Pittsfield, Massachusetts, to Troy in 2002 by Gladstone's late father. It had previously been located in Little Falls, New York.
The ValleyCats won three New York-Penn League championships and drew more than 4,000 fans per game for 11 straight seasons, from 2008-18.
In their most recent season, Tri-City had the third-highest attendance in the 14-team league, averaging more than 3,869. The only two teams that were higher, Brooklyn and Hudson Valley, survived with moves to a new league.
The team is joining the independent Frontier League and will continue to play its home games at Joseph L. Bruno Stadium.
Fantasy baseball – Karabell's prospect watch
The Seattle Mariners made some unfortunate news in the past week, but perhaps getting lost in the shuffle is the relative clarification — and this is a positive — that the franchise intends to promote awesome outfield prospect Jarred Kelenic in April. Now, that doesn't necessarily mean Opening Day, because he needs the extra two weeks or so of minor league work to hone his swing or to better track fly balls (wink, wink). In any event, Kelenic is among the top prospects not just on the Mariners, but in the entire fantasy baseball world. Get him quickly.
MLB Stock Watch: First look at win projections, playoff odds and more

Here's how we rank baseball's 30 teams as spring training games begin.

Source link
Shin-Soo Choo to play for South Korean club on 1-year, $2.4M contract
SEOUL, South Korea — Free-agent outfielder Shin-Soo Choo has agreed to a one-year contract to play for a baseball club in his native South Korea.
Choo, who spent the last seven seasons with the Texas Rangers, signed a 2.7 billion won ($2.4 million) deal with a Korean Baseball Organization team owned by an affiliate with the Shinsegae business group, the company said in a statement.
Choo, 38, has confirmed the deal.
"I was born in Korea where I was raised and started baseball. I've always had hopes in my heart for a long time to play in Korea one day. Now I think it's time to put into action and start a new chapter of my life," Choo posted on Instagram. "I might not be able to promise how good I will be, but I promise that I will do my best."
Earlier this week, E-Mart Inc., the biggest discount store chain in South Korea, finalized deals to take over the SK Wyverns baseball team based in Incheon, just west of Seoul. The team's name is tentatively called E-Mart Electros, but it could change, company officials said.
"The Shinsegae Group has listened to the voices of Incheon baseball fans who want us to bring Choo Shin-soo," the Shinsegae Group said in a statement. "[We]'ve been paying attention to his successful career, diligence and steadiness."
The 2.7 billion won annual salary for Choo is the biggest of its kind in the KBO league. Choo plans to donate 1 billion of that to social charities, according to the group statement.
During his 16-year career, Choo batted .275 with 218 home runs, 782 RBIs and 157 steals in 1,652 appearances. He was selected as an All-Star in 2018. Before the Texas Rangers, he played for the Seattle Mariners, the Cleveland Indians and the Cincinnati Reds.