Chiefs receiver Sammy Watkins' status for Ravens game unknown after he enters concussion protocol
KANSAS CITY, Mo. — Kansas City Chiefs wide receiver Sammy Watkins is in the NFL's concussion protocol and his status for Monday night's game against the Baltimore Ravens was unclear.
Watkins was not scheduled to practice on Thursday as the Chiefs began preparations for the Ravens.
"It's more neck right now than the other part," coach Andy Reid said. "He's working through it."
Watkins was knocked out of last Sunday's game against the Los Angeles Chargers after catching a pass and being hit in the head by linebacker Denzel Perryman, who was not penalized. Reid after the game called the hit "very questionable."
"We're not supposed to have those [hits] in our game," Reid said.
Watkins is third on the Chiefs with eight catches for 93 yards and a touchdown. Demarcus Robinson and Mecole Hardman are the next wide receivers on the depth chart and would get most of the snaps that otherwise would have gone to Watkins if he doesn't play against the Ravens.
"We hope to have Sammy back," quarterback Patrick Mahomes said. "Everything hopefully is trending the right way. But at the same time, it's good to have guys you can trust in there and doing what they can to try to replace what he gives us."
What the Chiefs need from new running back Le'Veon Bell – Kansas City Chiefs Blog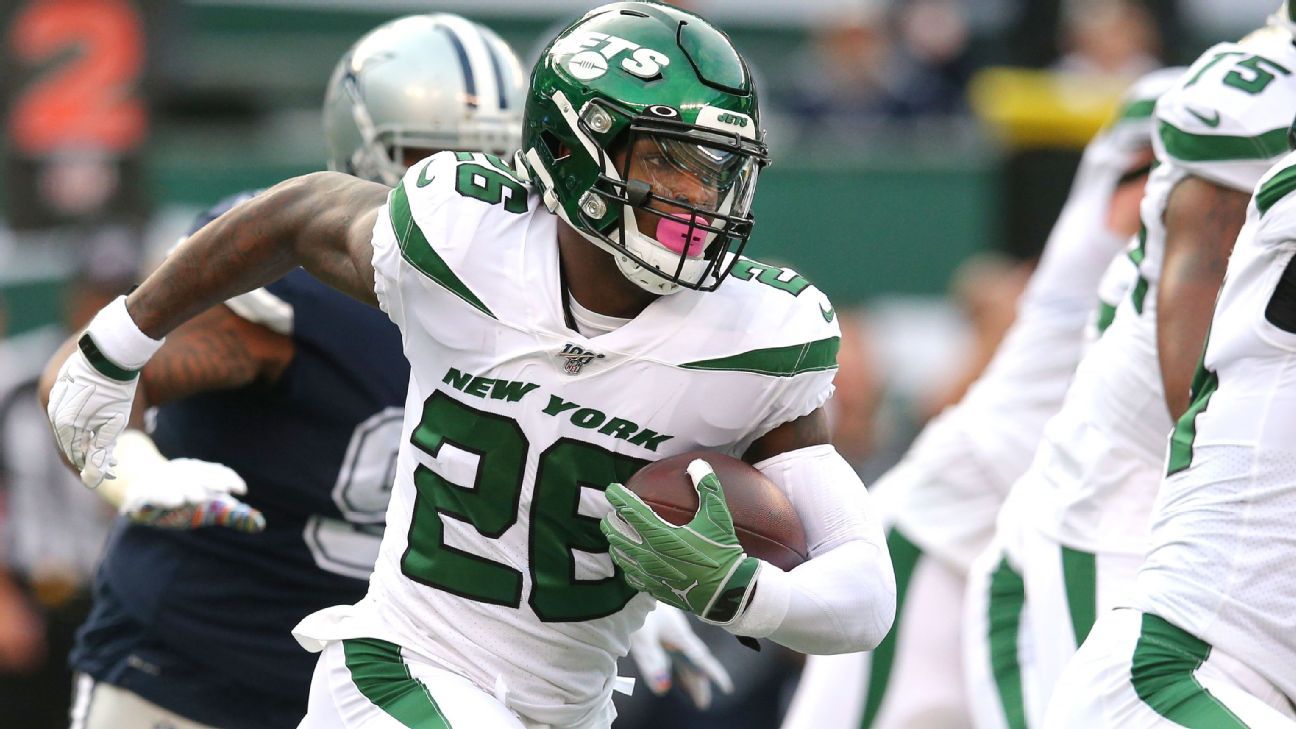 KANSAS CITY, Mo. — The Kansas City Chiefs certainly won't complain if they get from Le'Veon Bell what he delivered in the prime of his career with the Pittsburgh Steelers. As recently as 2017, Bell rushed for almost 1,300 yards, caught 85 passes and scored 11 total touchdowns.
They won't ask him for that, though, and it might be a couple weeks before he can even enter a game. The 28-year-old Bell can't get into the Chiefs facility or onto the practice field until he has at least six straight days of negative COVID-19 testing.
They don't need prime-of-his-career production either, not with the Chiefs also having rookie Clyde Edwards-Helaire at running back. A more likely scenario has the two splitting time in some fashion as the Chiefs' featured back.
But after signing a one-year deal with Bell on Thursday, the Chiefs are hoping for some of the player Bell was while in Pittsburgh. If he is he would not only fill in a big hole in their running game, he would strengthen their effort to repeat as Super Bowl champions.
Immediately, Bell could help the Chiefs run the ball better in goal-line and short-yardage situations. Edwards-Helaire has been a failure in those areas. He has nine carries in goal-to-go situations and minus-1 yard and no touchdowns to show for it. No other NFL player has more than four goal-to-go carries this season without scoring a touchdown.
The Chiefs have one rushing touchdown from a running back this season, that being supplied by Edwards-Helaire on a 27-yard run in Week 1 against the Houston Texans. Since then, the Chiefs have scored rushing touchdowns on only scrambles by quarterback Patrick Mahomes (twice) or when they hand the ball to wide receiver Tyreek Hill (once).
Things were so bad in short yardage the Chiefs twice on fourth-and-1 plays felt they had to hand the ball to fullback Anthony Sherman and once to third-string back Darwin Thompson, but never to Edwards-Helaire.
Beyond needing a short yardage running back, the Chiefs needed depth at the position. They almost always do. In 2015, 2017, 2018 and 2019, their featured back at the start of the season wasn't a factor by the end. Whether it was Jamaal Charles or Spencer Ware getting injured, Kareem Hunt getting released or LeSean McCoy getting benched, the Chiefs were forced to dig into their depth at an important position in Andy Reid's offensive system.
Often, they thrived while doing so. With McCoy inactive for last season's Super Bowl, Damien Williams was a star with two fourth quarter touchdowns and more than 100 yards rushing.
Before signing Bell, the Chiefs had little in the way of experience at running back. Edwards-Helaire has played in five NFL games. Damien Williams opted out of the season before it started because of COVID-19 concerns. None of the backups, including Thompson, Darrel Williams or DeAndre Washington, have ever been a featured back for an extended period of time.
Through that lens alone, this was a move the Chiefs had to make. They had no proven insurance for Edwards-Helaire, himself still something of an unknown. Nothing against any of the backups, but none of them are Le'Veon Bell.
RB Le'Veon Bell to sign with Kansas City Chiefs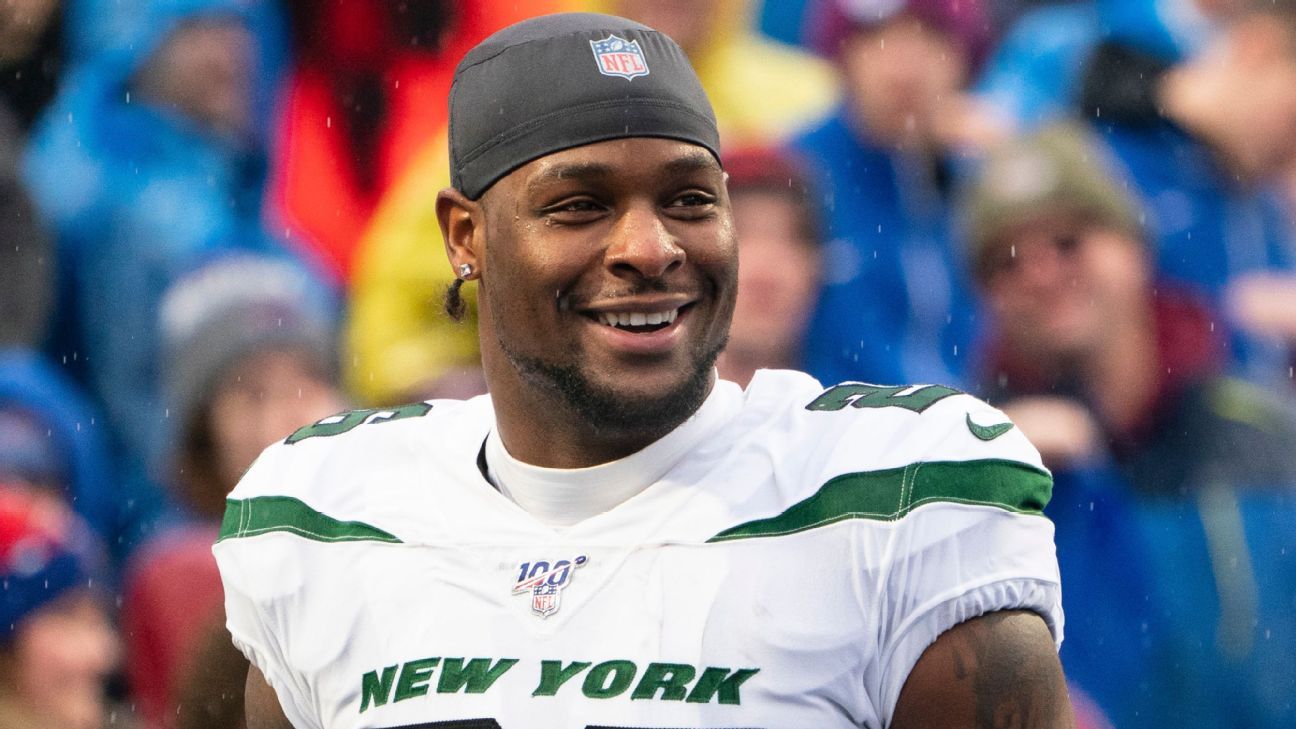 KANSAS CITY, Mo. — The Kansas City Chiefs added some potential punch to their running game Thursday as veteran back Le'Veon Bell told ESPN's Jeremy Fowler he intends to sign with the defending Super Bowl champions.
Bell, who was released by the New York Jets earlier this week, will sign a one-year contract, a source told ESPN's Adam Schefter.
He had narrowed his choices to the Chiefs, Miami Dolphins and Buffalo Bills, a source told Fowler earlier on Thursday.
The Chiefs play the Jets in Week 8.
Bell will have to go through five days of COVID-19 testing before he can join the Chiefs, per league protocols, so he won't be available to play on Monday, when the Chiefs visit the Bills.
The 4-1 Chiefs are 13th in the league in rushing at 119 yards per game and 10th at 4.5 yards per carry. But most of their best work in the running game came in Week 1, when rookie Clyde Edwards-Helaire rushed for 138 yards and a touchdown in a win over the Houston Texans.
Since then, the Chiefs are 19th in the league in rushing (108 yards per game) and don't have a rushing touchdown from a running back.
The Chiefs lost starting running back Damien Williams before the start of the season when he opted out for COVID-19 reasons. They also have Darrel Williams, Darwin Thompson and DeAndre Washington at running back.
The Jets released Bell on Tuesday, ending a 19-month tenure that was filled with disappointment. Bell, who arrived as a marquee free agent in 2019, never clicked with coach Adam Gase, who opposed the signing from the outset.
Frustrated by his lack of involvement in the offense, Bell met with Gase and general manager Joe Douglas on Monday, a source told ESPN's Rich Cimini. They told Bell they would explore a trade and gave his agent permission to speak with other teams.
Bell, a three-time Pro Bowl selection, was a disappointment since signing a four-year, $52.5 million contract last year with the Jets, averaging only 3.3 yards per carry — 51st out of 53 qualifying runners in the NFL during that span.
In 17 games with the Jets, Bell rushed for 863 yards and three touchdowns. He was hurt by mediocre line play and a system that didn't cater to his strengths as a versatile player.
The Jets are responsible for the remaining $6 million on Bell's 2020 base pay, but there is an offset clause that will defray it by the amount of the salary on a new contract with the Chiefs.
Bell, 28, joined the Jets after sitting out the entire 2018 season after receiving the franchise tag from the Pittsburgh Steelers for a second straight year. After gaining nearly 2,000 total yards during the 2017 season, Bell opted to eschew the $14.5 million franchise tag in 2018 — forgoing about $855,000 per game — so he could preserve his long-term viability for a big contract in free agency.
After the 2017 season, Bell showed his conviction by turning down a five-year, $70 million offer from the Steelers because of what he called a low true guarantee of $17 million, and he was able to miss games because he was unsigned and thus not bound to the team.
In five seasons with the Steelers, Bell rushed for 5,336 yards and 35 touchdowns. He also had 312 receptions for 2,660 yards and seven scores.
Vaughn McClure, ESPN Atlanta Falcons reporter, dies at 48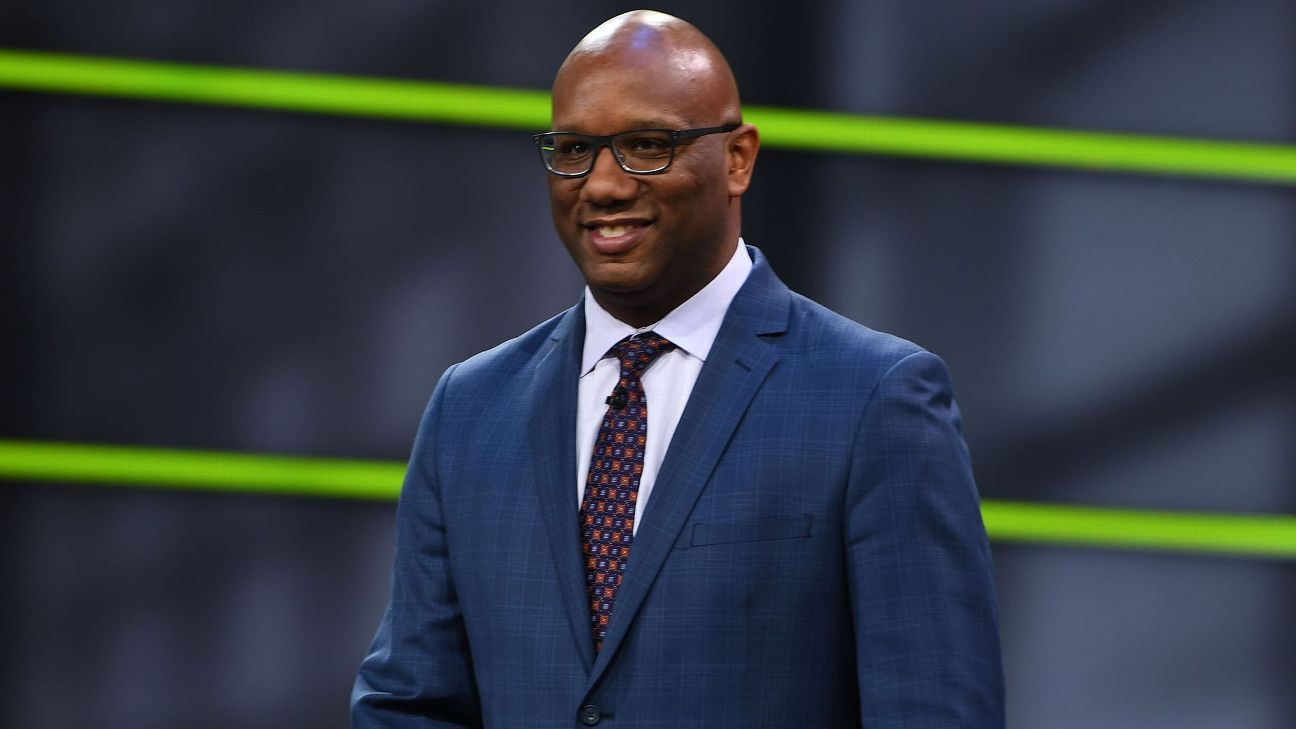 Vaughn McClure, a member of ESPN's NFL coverage team since 2013, died this week at his home near Atlanta. He was 48.
McClure joined ESPN to cover the NFL, and settled in on the Atlanta Falcons beat as part of NFL Nation. He covered the team during its run to Super Bowl LI in 2017. He contributed to ESPN's television and radio coverage of the Falcons and NFL as well.
"We all loved Vaughn," said John Pluym, senior deputy editor for digital NFL coverage at ESPN. "He had a heart of gold. He was so helpful to our reporters. In the last few hours, we've heard so many stories about how Vaughn had helped them with a story or how he put in a good word for them with a coach or player."
Pluym added: "Talking to Vaughn on the phone was always a joy. I loved how you could just sense the excitement in his voice for being able to cover the Falcons for ESPN. We will all miss him greatly. And I'll end this the way Vaughn ended every phone call with a colleague: 'Appreciate you. Love you.' We all loved him, too."
McClure came to ESPN after covering the Bears for the Chicago Tribune six seasons.
"People will probably remember how Vaughn was able to connect and develop trusting relationships with many of the athletes he covered, or how diligent he was about deadlines, or the countless times he volunteered to help out a colleague on another sport," said Patricia Mays, senior director of content strategy and distribution at ESPN, who brought McClure to the company. "But what I respected most was how committed he was to continually improving. One of the last emails I received from him was asking for feedback. He wrote: 'Would love to talk to you after the season about how I can get better at a lot of things. I want to be great at this job.' "
Among his other assignments at the Tribune was covering the Bulls in the postseason. Previously, he covered Notre Dame football for the Chicago Sun-Times and Fresno State basketball for the Fresno Bee. He also worked at the South Bend Tribune and DeKalb Daily Chronicle.
McClure graduated from Northern Illinois University in 1994 and was a Chicago native.