New York Mets move Jed Lowrie to 45-day IL, acquire Billy Hamilton in trade
The New York Mets transferred infielder Jed Lowrie to the 45-day injured list on Sunday when activating right-hander Jared Hughes from the injured list.
Lowrie has had just eight hitless plate appearances for the Mets because of his knee injury since signing a two-year, $20 million contract with them in 2019.
He was an All-Star with the Oakland Athletics in 2018, setting career highs with 23 home runs and 99 RBIs.
Hughes, who signed with the Mets in free agency, had been on the injured list after testing positive for the coronavirus during summer camp.
Also, Sunday, the Mets acquired veteran outfielder Billy Hamilton from the San Francisco Giants for right-hander Jordan Humphreys, who had been designated for assignment last week.
Hamilton, a seven-year veteran, did not make the Giants' Opening Day roster. His acquisition comes after the Mets placed outfielder Jake Marisnick on the injured list last week with a hamstring injury.
Cincinnati Reds player tests positive for coronavirus
A Cincinnati Reds player has tested positive for the coronavirus, sources confirmed to ESPN, and ESPN's Jeff Passan reported Saturday night's scheduled game against the visiting Pittsburgh Pirates is likely to be postponed.
The Athletic first reported that a Reds player had tested positive for COVID-19.
The Reds beat the Pirates 8-1 on Friday in the second game of a scheduled four-game series.
Gerrit Cole posts 20th straight regular-season win as Yankees beat Red Sox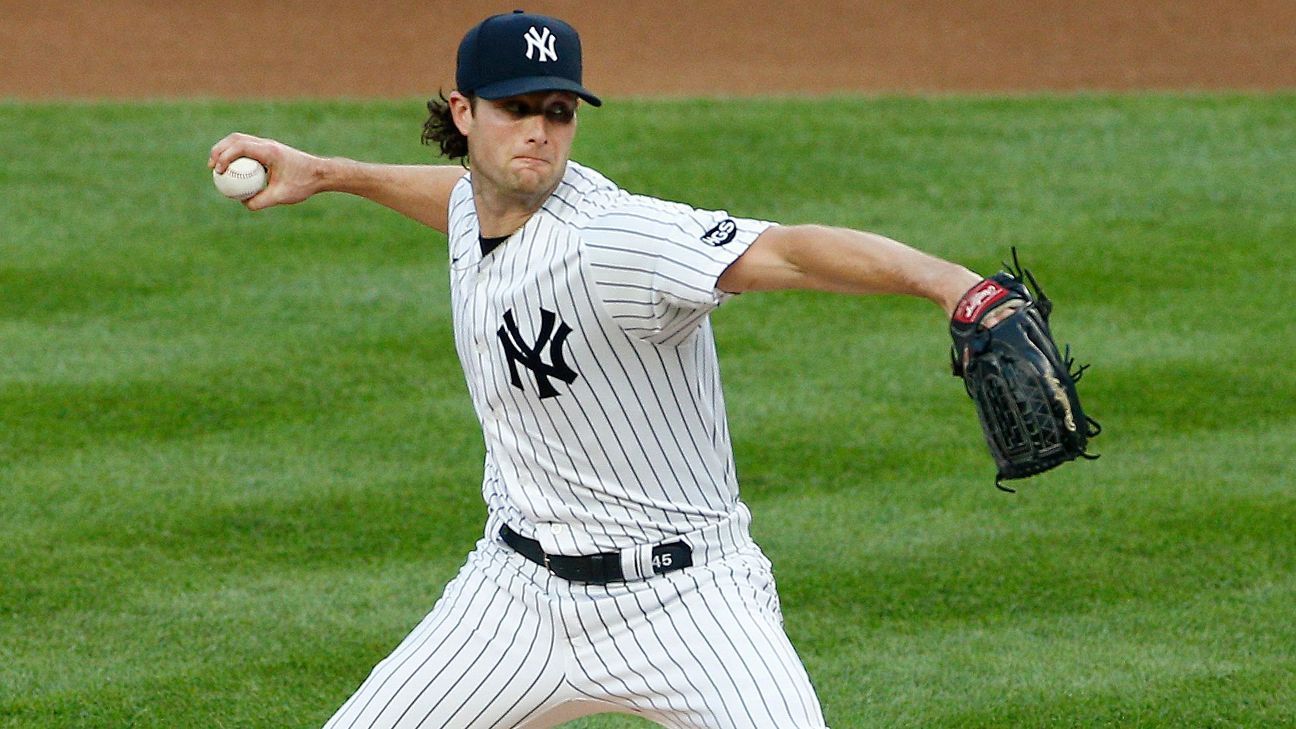 NEW YORK — Gerrit Cole posted his 20th straight regular-season win over his last 27 starts dating to last season, becoming the sixth pitcher to ever reach the mark by throwing seven sharp innings to lead the New York Yankees over the Boston Red Sox 10-3 Friday night.
A noted Yankees fan growing up in Southern California, Cole (4-0) allowed one run and four hits in his first taste of the storied rivalry in front of empty seats. He struck out eight, walked none and threw 95 pitches.
Cole, who came within one strike of a win in his previous start before getting pulled, moved closer to the all-time record of 24 consecutive victories by Carl Hubbell in 1936-37. Roy Face is next at 22, followed by Roger Clemens, Jake Arrieta, Rube Marquard and Cole at 20 each.
Cole's only defeat since May 2019 was in the World Series opener last year, when he pitched for Houston and lost to Washington.
The Yankees improved to 7-0 at home for the fourth time since 1959 (also 2017, 1998 and 1987). New York also beat Boston for the seventh straight time and is 12-1 at home against the Red Sox since the start of last season.
Information from The Associated Press was used in this report.
Nationals bring up prospect Luis Garcia, place Starlin Castro on IL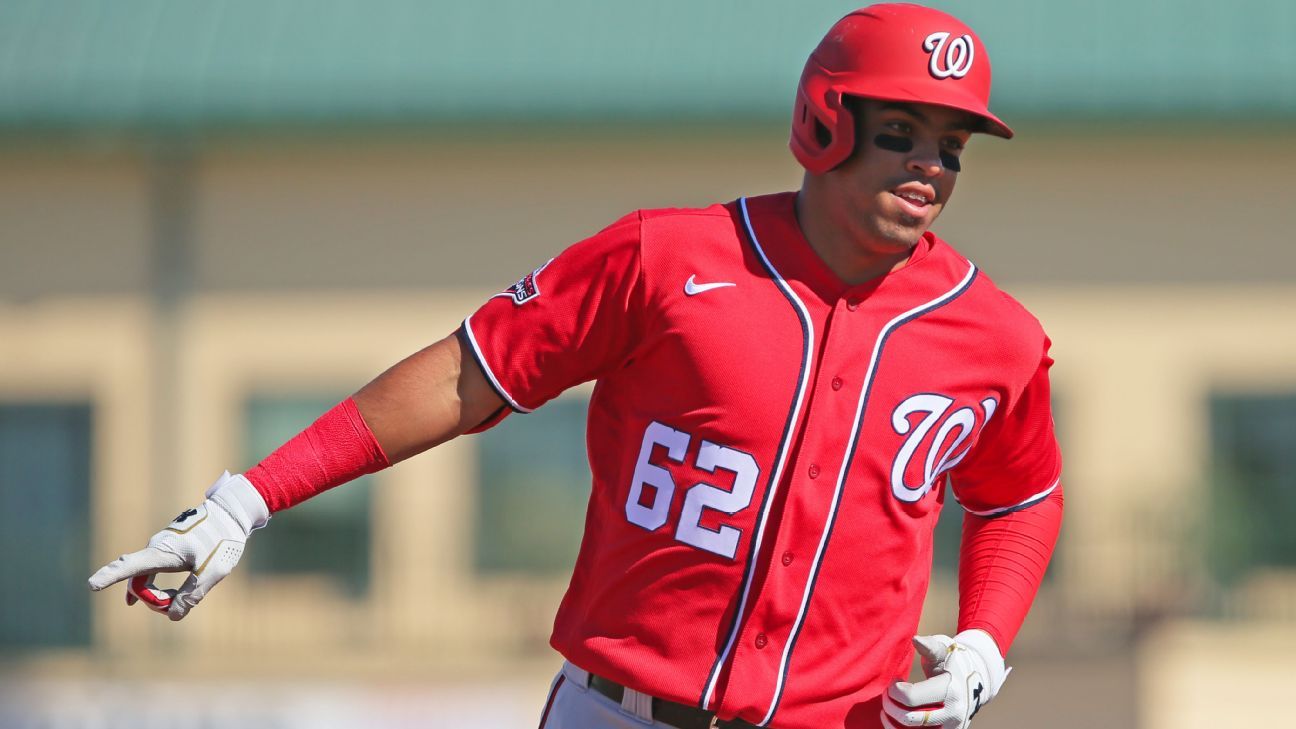 BALTIMORE — The Washington Nationals are ready to find out if 20-year-old infielder Luis Garcia has the poise and talent to play in the big leagues.
The Nationals selected Garcia's contract on Friday, a move that coincided with infielder Starlin Castro being placed on the 10-day injured list with a broken right wrist. Garcia was in the starting lineup for Washington, prepared to make his major league debut against the Orioles.
Garcia is considered to be one of the top prospects in the minor league system of the defending World Series champion Nationals. Signed as an undrafted free agent in 2016, the slick-fielding middle infielder has hit .281 with 51 doubles, 13 triples, 12 homers and 106 RBIs in 305 career minor league games.
In 2019, Garcia was named the Nationals' minor league defensive player of the year with Double-A Harrisburg, where he played shortstop and second base. As a 19-year-old, he was the youngest player in the Eastern League.
Also on Friday, the Nationals transferred lefty Sam Freeman to the 60-day injured list with a left flexor mass strain.