Redskins' Ron Rivera — Don't bet against Cam Newton with Patriots
Ron Rivera has a message for those ready to doubt that Cam Newton can rebound with the New England Patriots: Don't bet against him.
Rivera, who coached the Carolina Panthers for nine seasons with Newton as his starting quarterback, was asked Monday on 670 The Score in Chicago about whether he thought Newton has recovered from the injuries that have marred his past two seasons. Rivera said he had watched the workout videos that Newton posted on social media.
"He's headed in the right direction," Rivera said on the McNeil & Parkins Show. "I mean, he's probably about as healthy as it gets from what I've seen on video. I think he's ready to bust out.
"I would never bet against the young man, that's for sure."
Newton, who holds most of Carolina's career passing records, missed 14 games last season with a Lisfranc injury and the final two games of the 2018 season with a shoulder injury that also required surgery.
He reached an agreement on a one-year, incentive-laden deal with the Patriots on Sunday, league sources told ESPN's Chris Mortensen and Adam Schefter. ‬The Patriots were the only team to make him an offer after he was released by the Panthers in March, according to Schefter.
Rivera said on 670 The Score that he believes the coronavirus pandemic, which prevented teams from conducting in-person workouts, was the main reason more teams didn't try to sign him. As for why Rivera didn't try to bring Newton to the Washington Redskins, he pointed to the presence of quarterback Dwayne Haskins, drafted by the Redskins in the first round last year.
"Honestly, if the circumstances would have allowed us, I would have had no issues with that. I would have been very confident and comfortable in going after him and bringing him to be part of what we're doing here. To me those circumstances would have been going through an opportunity to see what we have in Dwayne," he said.
Rivera instead brought another former Panthers quarterback to the Redskins, trading for Kyle Allen earlier this offseason. He said the benefit of being in his first year as the Redskins' coach is that he can be patient with Haskins, who threw for 1,365 yards with seven touchdowns and seven interceptions after being selected with the No. 15 pick in 2019.
"We've been in this tough situation because there was a number of veteran guys that we liked but we have to find out what we have in the young guy, and that's the benefit of being a new head coach is that we can go ahead and we can be patient. We can put these guys through workouts and get to know what we have and feel good about it or don't feel good about it and then we've got to go out and make some changes," he said.
"But until we get that opportunity to know what we have, it would have been very hard to bring in a guy who's had such a solid career, who was league MVP at one time (in 2015), and expect the young guy to get chances to grow, so I just felt that because of our circumstances we could play this slow — and good for [Newton], he went to New England, which I think is going to be a great spot for him and I think he's going to have a lot of success."
With the Patriots, Newton will be in the mix to help replace Tom Brady, who left to join the Tampa Bay Buccaneers in free agency. The Patriots did not select a quarterback in April's draft, with 2019 fourth-round pick Jarrett Stidham and 11-year veteran Brian Hoyer atop the depth chart.
Rivera was asked what he'd say to those who believe Newton's best days are behind him.
"Don't bet against him," Rivera said. "I really wouldn't. First of all, you got to know who he is and understand what all he's gone through. He's a guy that's always tried to do things, I think, because he's felt the pressure. He felt the pressure of being the No. 1 pick. He felt the pressure of having won the Heisman Trophy and being the No. 1 pick. He felt the pressure of being a Black quarterback, with all this stuff that's been heaped on him.
"He's really had to find his way through it, and he's done a great job with it."
CFL's Edmonton Eskimos keeping name after 'engagement program'
EDMONTON, Alberta — The Edmonton Eskimos are keeping their team name.
The Canadian Football League team said Friday it is keeping the Eskimos moniker following "an extensive year-long formal research and engagement program with Inuit leaders and community members across Canada."
"The consistent feedback was a desire for more engagement with the club," the team said in a statement. "There were a range of views regarding the club's name but no consensus emerged to support a name change. The club has therefore decided to retain its name."
The Eskimos said their research and engagement program "included meetings with Inuit leaders and community leaders in Iqaluit, Inuvik, Yellowknife and Ottawa; and a research phase with a combination of in-depth interviews with Inuit across the north and in Edmonton, and a telephone survey among a broad group of Inuit across Canada."
NFLPA board votes to recommend canceling all preseason games this year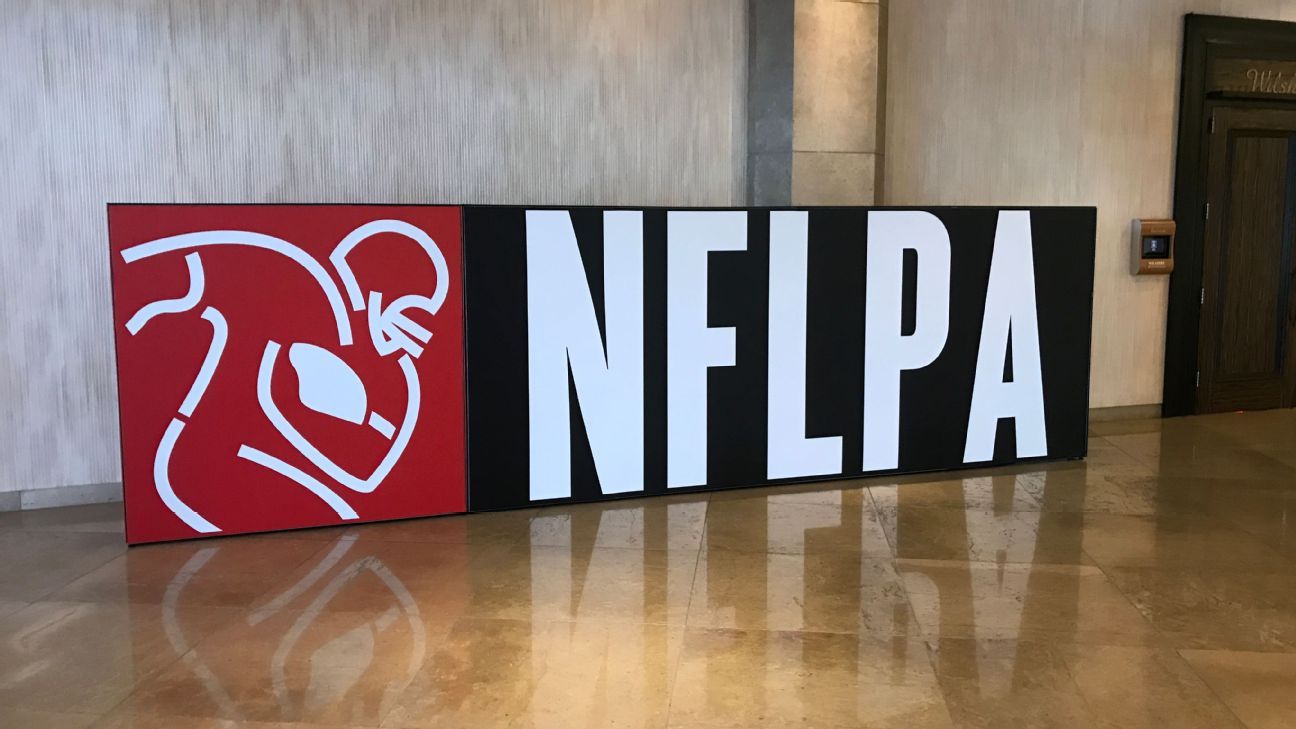 Earlier this week, the NFL decided to shorten its preseason from four weeks to two to account for the coronavirus pandemic and the ways in which it's affecting the league's ability to start the season. But the NFL's players don't think that move went far enough.
An NFL Players Association source said Friday that the union's board of player representatives had voted to recommend scrapping all 2020 preseason games. The matter came to a vote during Thursday evening's conference call with NFLPA player reps, and the source said the vote was unanimous.
It's unclear whether the NFL will consider the players' recommendation. The league has yet to formally announce the reduction of the preseason from four games to two, though a source told ESPN's Kevin Seifert on Wednesday that the decision had been made.
The league does not believe it needs the union's approval to set its preseason schedule, though the players would argue that the changes in work rules brought on by the pandemic allow them the right to be involved in the decision.
Training camps for most NFL teams are set to begin July 28, only weeks away, and the league and union are still finalizing health and safety protocols to protect players and team personnel from the virus. Many of those protocols were discussed on the Thursday night call with the player reps and union medical director Thom Mayer. They range from newly designed protective face masks to reduced sizes of training camp rosters to possible fines for players who spread the virus after circulating in public outside of the team facility.
Sources familiar with the content of Thursday's call said players had many unanswered questions about how they can safely return to practice and play. The NFL has so far maintained that it plans to start camp and the regular season on time.
Cleveland Browns TE David Njoku asks for trade, agent says
Cleveland Browns tight end David Njoku requested a trade from the Browns on Friday, his agent, Drew Rosenhaus, told ESPN's Adam Schefter.
The Browns told the 23-year-old Njoku they would like to keep him, but Rosenhaus told the team he's intent on a trade, and they want it before training camp.‬
"It is in David's best interest to find a new team at this time,"‬ Rosenhaus told Schefter.
The Browns announced in April that they would pick up Njoku's fifth-year option, worth $6.4 million.
They had already signed Pro Bowl tight end Austin Hooper to a four-year, $44 million deal with $23 million guaranteed in March. And then they drafted tight end Harrison Bryant in the fourth round of the 2020 draft. But new coach Kevin Stefanski values tight ends and said after the draft he could see all three playing.
Njoku, a 2017 first-round pick out of Miami, broke his wrist and suffered a concussion in Week 2 of the 2019 season. He played only two more games after that and finished the season with five receptions for 41 yards and one touchdown.
In 2018, he had 56 receptions for 639 yards and four touchdowns.