NFL awards grants to four projects in helmet safety development program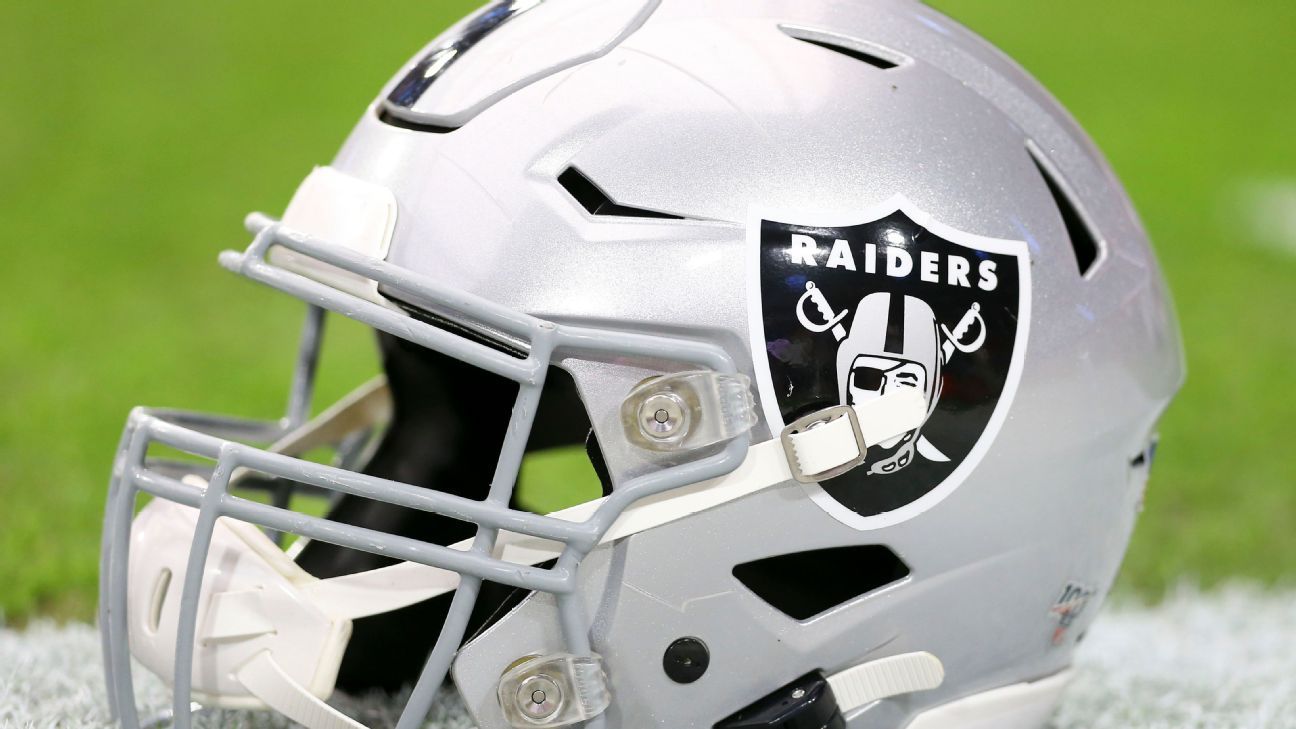 Four organizations have been awarded a total of $1.37 million by the NFL to support the creation of their helmet prototypes.
As part of the NFL Helmet Challenge, a contest with an additional prize of $1 million, receiving grants will be Impressio Inc. and CU Denver; Xenith Project Orbit; Kollide; and the University of Virginia.
Sponsored by the league and Football Research Inc., the Helmet Challenge aims to stimulate the development by experts, innovators and helmet manufacturers of a new helmet that based on laboratory testing outperforms all helmets currently worn by NFL players.
The challenge ends in July 2021 with applicants submitting helmet prototypes for testing sponsored by the NFL-NFLPA that ranks helmets for performance and safety.
"There has been a dramatic increase in the rate of innovation in safety equipment in the last five to 10 years," said Dr. Barry Myers, director of innovation at Duke University's Clinical and Translational Science Institute, who is chairman of the independent Oversight Committee that selected the winners. "Manufacturers are bringing out new models that outperform prior models almost every year. It is amazing. That wasn't the case 10 or 20 years ago, when new models were released slowly."
The awardees:
Christopher Yakacki , Impressio Inc. and CU Denver, $491,999: This group is looking to create unprecedented energy-dissipating helmet liners. This project is supported by partners including EOS, nTopology and Schutt helmet manufacturer.

Xenith Project Orbit, Detroit, $412,000: Xenith, which manufactures football equipment, seeks to bring together experts in a variety of fields to create a new solution for energy management and a best-in-class on-field experience for the athlete. It's supported by partners including Rheon Labs, the University of Waterloo and BASF.

Eric Wagnac and Franck LeNaveaux, Kollide, Montreal, $238,545: This consortium combines the expertise of academic researchers and four Montreal-based companies (Kupol, Tactix, ShapeShift3D, Numalogics) to use their virtual design and 3D printing approach to create helmets customized to the player's head, with a custom liner optimized to absorb and redirect impact.

Dr. Matthew Panzer, Topologica Inc., $223,047: Panzer and collaborators seek to use their foam meta-material to design a new energy absorbing layer in a football helmet that will minimize risk of concussion.
"I look at it as we are trying to take new technology and science and develop a whole new product," Yakacki said. "It is more than a hobby; you can't do this in your spare time. If you are going to make helmets safer, solve the concussion problem, you need time and resources and people.
"This kind of help makes it worth it. It helps attract talent and allows them to do the work."
The NFL's HeadHealthTECH Challenge grant funding is one of several resources being applied to improve helmets. It includes the league's Engineering Roadmap, a $60 million effort into enhancing understanding of the biomechanics of head injuries in professional football. One of its initiatives is to create incentives for helmet manufacturers, small businesses, entrepreneurs, universities and others to develop and commercialize new and improved protective equipment, including helmets.
"I believe the Engineering Roadmap and the stimulus it provides to innovators" should be credited with the upgrades, Myers said. "A lot of people want to see athletes protected and able to do their sport and succeed, and now with a lot of people paying attention and a lot of new industries coming to work on this problem, I think we are at the precipice of even more innovation."
NFL camps likely to have fewer players
In an effort to combat the spread of the coronavirus, NFL teams are likely to bring fewer than the regular 90 players they ordinarily bring to training camp whenever it begins, per league sources.
One source said he believed it's likely that teams will go to camp with 80-man rosters, and another source said it's "definitely not 90." A third league source said he has "heard lots of discussion about 75 players potentially instead of 90," especially with the reduction in preseason games and teams not needing as many players for camp as normal.
There also are increasing questions from league sources about whether camp can start on time with the number of coronavirus cases around the country spiking.
The NFL also is considering expanding its practice squads to 16-20 players in the event of a coronavirus outbreak; if there were one, teams would have a deeper stash of players to activate to play games.
But the league and NFLPA are trying to figure out the right number of players each team can bring to camp, and that appears to be between 75 and 80. One plan being further discussed is splitting the roster into two groups and having each practice at a different time, no matter how many players are allowed to report to camp.
Again, questions persist regarding protocols, and they are not going away anytime soon. In an abnormal year, the league is deciding on which abnormal measures it needs to deploy to combat a pandemic.
Stadium sponsor FedEx asks Redskins to change nickname
FedEx, which has naming rights to the stadium in which the Washington Redskins play, made a request Thursday that the team change its nickname.
"We have communicated to the team in Washington our request that they change the team name," FedEx said in a statement obtained by ESPN.
Team owner Dan Snyder has been under renewed pressure to change its nickname, with protestors reportedly targeting their sponsors, according to Adweek.
FedEx, Nike and PepsiCo each received letters signed by 87 investment firms and shareholders worth a combined $620 billion asking the companies to sever ties with the team unless they change their controversial name, Adweek reported Wednesday.
Snyder has been under more pressure in recent weeks to change the name given the social climate following the death of George Floyd in Minnesota.
Native American leaders want owner Dan Snyder to change the name, which the franchise has used since 1933. In the past, groups protested the name and tried to win in court. Those efforts failed.
The Washington Post reported that Eleanor Holmes Norton, the District of Columbia's nonvoting delegate to the House of Representatives, made it clear the nickname needed to be changed if the Redskins wanted to return to the district.
That stance serves as a potential roadblock for the franchise if it wants to move back to the district when its lease on the land at FedEx Field in Landover, Maryland, is up after the 2027 season. Washington is looking at sites in the district, Maryland and Virginia.
District officials had made it clear they'd like the franchise to return to the city, where it played until leaving RFK Stadium after the 1996 season. The federal government owns the land, but last year Norton introduced a bill that called for it to be sold to the city at a fair market value.
ESPN's John Keim contributed to this report.
NFL plans to play Black national anthem before Week 1 games
"Lift Ev'ry Voice And Sing," commonly known as the Black national anthem, is expected to be performed live or played before every Week 1 NFL game, and the NFL is also considering a variety of other measures to recognize victims of police brutality during the upcoming season, a source familiar with the league's discussions told The Undefeated on Thursday.
The song would be performed before "The Star-Spangled Banner," the sources said. The NFL's season opener is scheduled for Sept. 10, with the Kansas City Chiefs hosting the Houston Texans.
Having recently displayed increased awareness about the problems of systemic racism, the NFL, in collaboration with the NFL Players Association, is also considering listing the names of victims on uniforms through decals on helmets or patches on jerseys. The NFL also may produce educational programs about victims, among other plans.
Early last month, commissioner Roger Goodell in a video admitted that the league had erred in how it handled peaceful NFL player protests of police brutality and systemic oppression, condemned racism and affirmed that Black lives matter, pledging his allegiance to the players in the battle for equal justice under the law.
Also in June, the league revealed plans to increase its social justice footprint by pledging to donate $250 million over a 10-year period.
The league hopes its efforts demonstrate "a genuine commitment to the public, players and coaches and that player voices continue to be heard," the source wrote in a text message. "This is key to educating fans, and becoming a prominent voice in the fight to end racism."