MLB umpires may work entire homestands to curtail travel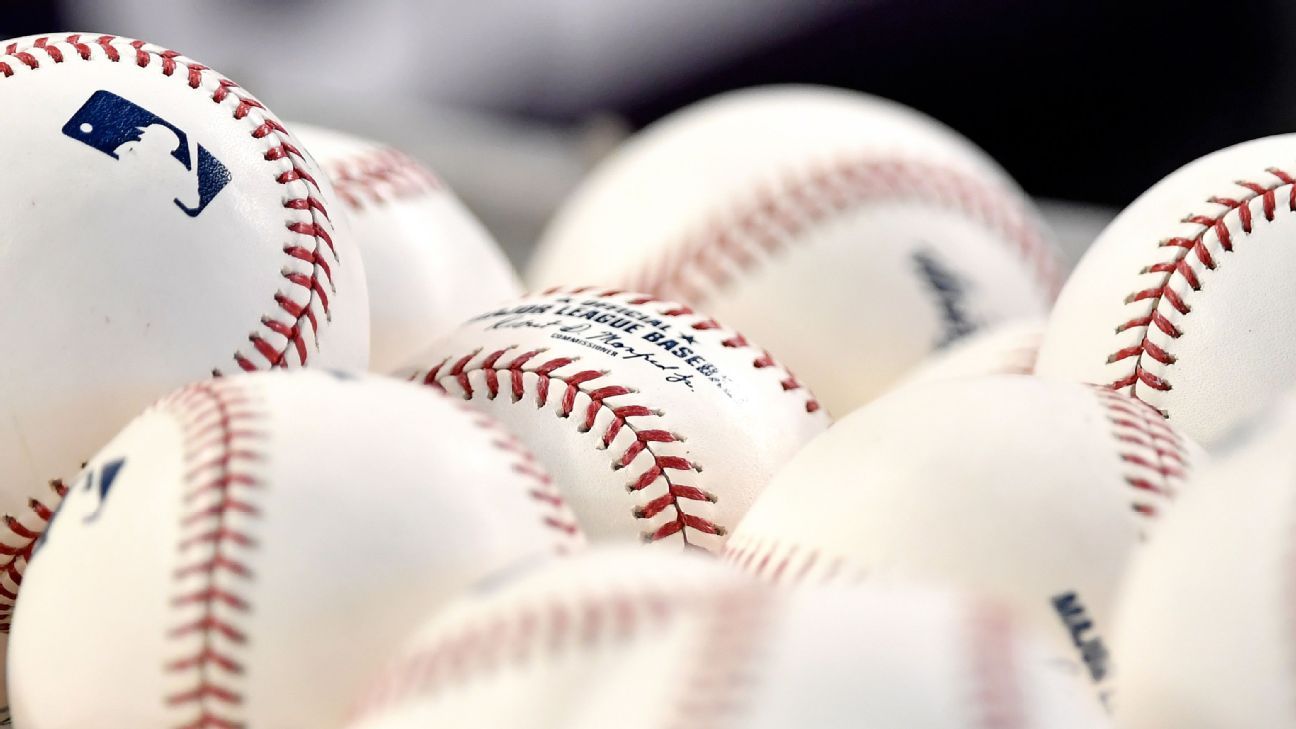 Driving from one city to the next for games, umpiring entire homestands, even staying at team hotels. Those are just a few of the things under contemplation for umpires as Major League Baseball works towards restarting, according to sources familiar with the discussions.
And like the players, umpires need another round of 'spring training' to prepare for the upcoming 60-game season. A crew of three will report to each summer league camp on July 10. After passing Covid-19 testing, they'll work live bullpen sessions and intra-squad games, culminating in a few regional-based exhibition contests, featuring the six umpires who have been embedded with the two teams.
Once the season begins, umpires will still have to travel the country but perhaps at a reduced rate than normal. Usually, a crew works a series then moves on, making sure they rotate around the league so as not to grow grudges based on the same teams seeing the same umpires all the time. Now, if the schedule permits, that umpiring crew might stay a team's entire homestand, helping reduce travel.
If umpires are in a two-team city, like Chicago and New York, or in the Los Angeles/Anaheim area or San Francisco and Oakland, they might bounce from one park to the other. Perhaps, after working a series in Los Angeles, they'll drive the hour down to San Diego — or the five up to the Bay Area.
Safety is of utmost importance to a group that is naturally at higher risk simply due to age. It's unclear if there will be an opt-out program for higher risked individuals like there will be for players. In other words, will umpires who opt out for health reasons still be paid? Unlike players, MLB umpires are paid year round, so they have received 4.5 months of their salary already — through May 15. Also, a higher risk is working inside in the replay room in New York. Every crew normally rotates in there a couple times a year.
In discussion is whether they will wear face coverings underneath their masks behind home plate. Outdoor temperatures in July and August, especially, may not be conducive to wearing a mask under a mask. Umpires will go through Covid-19 testing just like Tier 1 players and coaches.
There won't be much in the way of on field arguments, at least not face-to-face, which has been a staple for the game for as long as anyone can remember. With no fans in the stands, umpires will be able to hear everything from the dugout, so reduced trolling might be in order. And lineup changes will most likely be yelled from a distance, to keep managers and umpires socially distanced from each other.
Travis Shaw apologizes for tweets critical of Blue Jays' virus plan
Toronto Blue Jays infielder Travis Shaw apologized for recent tweets that criticized his team's plan to have players stick to the Rogers Centre and connecting hotel if games are played in Canada.
On Friday, he tweeted: "All summer isn't gonna happen. Not an option."
During a video conference call on Sunday, Shaw said he'd been "a little tone-deaf" and said his tweets were made out of "frustration."
"I apologize for that, at no point was I saying I was going to break the rules or we're going to break the rules," Shaw said. "We know as a team that's not an option and to get through this season, everybody is going to have to buy in and everybody is going to have to adhere to whatever protocols we're set under."
Shaw told reporters that Blue Jays president Mark Shapiro and general manager Ross Atkins spoke to the team's players on Saturday.
The Associated Press contributed to this report.
Yu Darvish swayed to play by teammates' conviction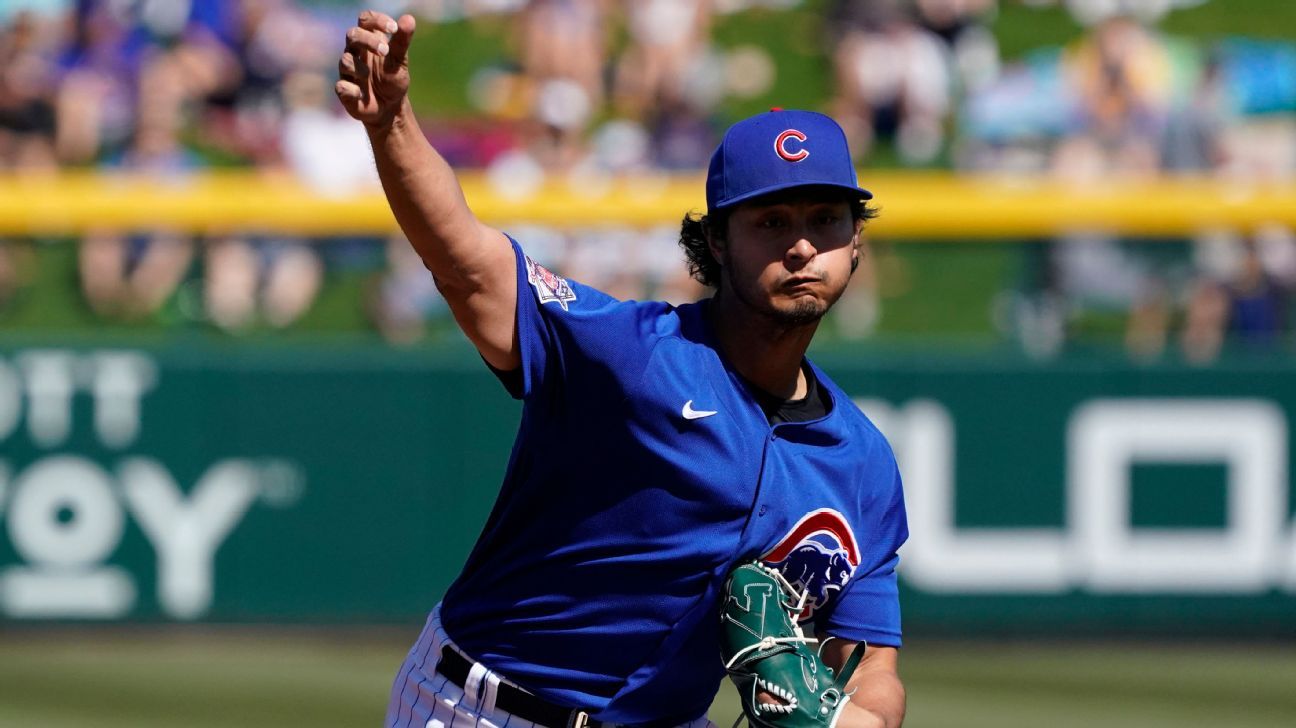 While expressing some trepidation about playing during the coronavirus pandemic, Chicago Cubs starter Yu Darvish was swayed to report to camp — and stay — after seeing how seriously his teammates were taking matters.
"It was a tough decision but everyone is doing it [playing]," Darvish said through an interpreter while wearing a mask in a Sunday Zoom call. "Everyone has concerns but everyone decided to play so it makes it easier of me to make a decision to play.
"I still have concerns."
Darvish, 33, had worries about the virus going back to spring training, in March. In fact, during a short illness, he made sure to stay away from teammates while getting himself checked out.
"I don't want to be in the clubhouse, if I have the coronavirus or something like that, coming into the clubhouse and spread to everybody, that's not good, right?" Darvish said back in early March.
His fears haven't subsided.
"At some point I think everyone is going to get this [the virus]," he said on Sunday.
Darvish could always change his mind but said it's doubtful he'd opt out now. The Cubs haven't had a single player test positive for the coronavirus so far.
"I came here making sure everyone is doing the right thing, and then I had it in mind, if they're not, I was ready to go home," Darvish said.
Darvish could be the de facto ace of the Cubs heading into the shortened season. His second half of 2019 included a 2.76 ERA and .199 batting average against. Manager David Ross stopped short of naming him the Opening Day starter before the shutdown but that could still be in the offing.
"He's extremely important," Ross said. "The way he finished the season last year … that's the guy we're counting on."
Darvish might have a leg up on most other players when it comes to one part of their new routine: wearing a mask.
"I used to wear this all the time in Japan so I'm very comfortable with this," he said.
Dodgers closer Kenley Jansen says he's recovered after testing positive for COVID-19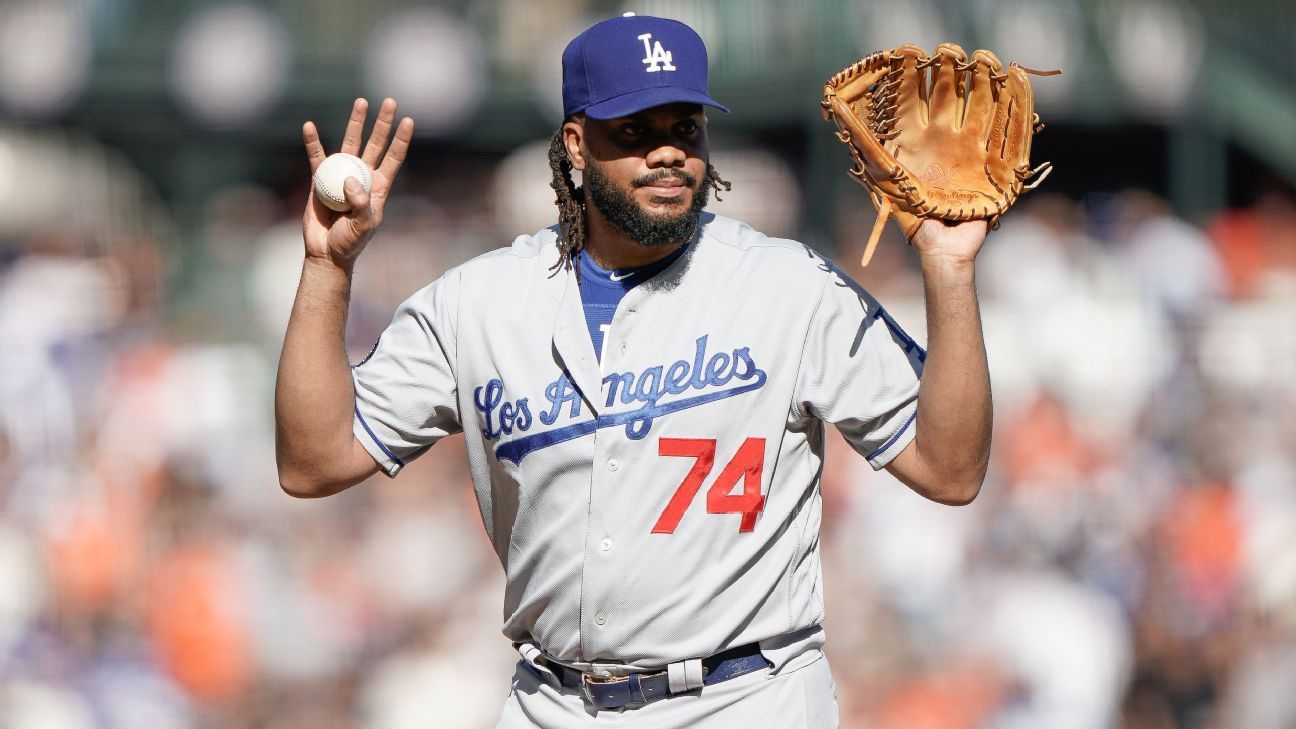 Kenley Jansen reported to camp with the rest of his Los Angeles Dodgers teammates on Sunday and revealed that he was delayed because he previously tested positive for COVID-19.
Jansen, the Dodgers' All-Star closer, said he seemingly acquired the virus from his 4-year-old son, Kaden, who battled a fever one night and later tested positive. Jansen initially tested negative, then tested positive in a follow-up exam. He acquired the virus nearly three weeks ago but said he began to feel better by the fourth day.
"I tried to be careful, do everything we could do to try to avoid this virus," Jansen said on a video call with reporters from Dodger Stadium. "It happened so fast."
Jansen has previously dealt with atrial fibrillation, a condition that causes the heart to beat out of rhythm, and underwent his second ablation procedure in a span of six years in November of 2018.
After being diagnosed with coronavirus, Jansen put himself on a restrictive diet, limiting sodium, cutting out dairy, drinking plenty of electrolytes and walking around as often as possible. Two days after being symptom-free, he began to play catch again, then started utilizing the gym in his house and ultimately got off the mound again, his latest bullpen session coming on Friday. Jansen expects to be ready for the season opener in 11 days and didn't give any consideration to the possibility of opting out.
"I always wanted to play," Jansen said. "I love this game. I wanted to do it for the fans. We're all going through a tough time right now in this world together. I think this is a good thing, not only for Dodger fans but all baseball fans around the world who have something to watch on TV."
Jansen joins Atlanta Braves first baseman Freddie Freeman, Kansas City Royals catcher Salvador Perez, Texas Rangers outfielder Joey Gallo, New York Yankees second baseman D.J. LeMahieu and closer Aroldis Chapman, Milwaukee Brewers shortstop Luis Urias and Arizona Diamondbacks outfielder Kole Calhoun among the more notable players to have publicly revealed they have tested positive for COVID-19.
Coronavirus cases continue to surge throughout the country with professional baseball, basketball and hockey on the verge of returning. The U.S. reported 66,627 new cases on Friday, a record for the second time this week. Florida alone had 15,300 on Saturday. In the midst of that, players such as San Francisco Giants catcher Buster Posey, Washington Nationals corner infielder Ryan Zimmerman, Chicago White Sox starter Michael Kopech and Jansen's teammate, David Price, have decided to opt out of the upcoming 60-game season.
"Take it serious, man," Jansen said when asked if he had any advice for fans. "Wear your mask at all times."
Jansen has been in L.A. ever since spring training was cancelled around the middle of March. He said everyone who lives in his house caught coronavirus after Kaden was diagnosed, which would also include his wife and two other children. They have all recovered, but Jansen said "we're all still paranoid" over the fear of contracting the virus again.
"It's definitely scary and definitely a disappointment," Jansen said. "When my son had it, it was more the disappointment of, 'Why does my son have it and why not me?' You just don't want that to happen to one of your kids. Next thing you know, we all got it. It is scary, man. But at the same time, you have to keep the faith and just fight it."