MLB teams can't identify players who test positive for coronavirus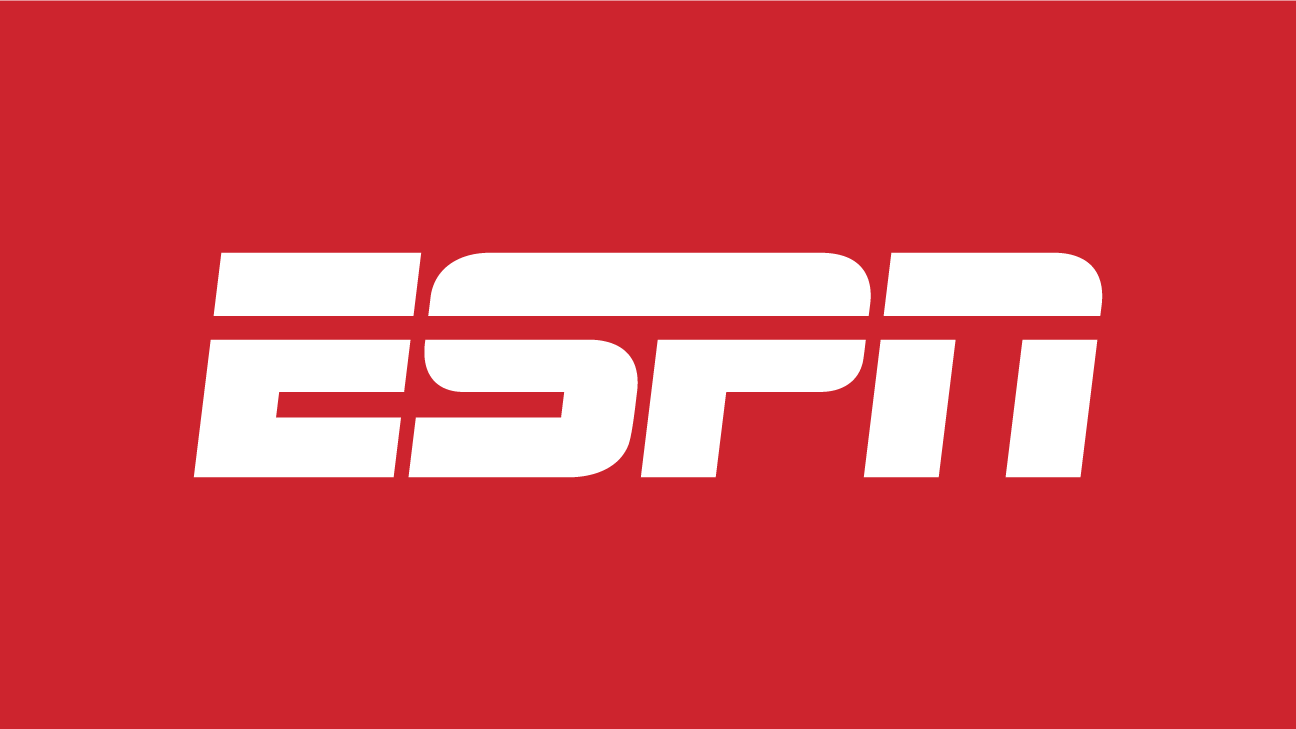 There is no set of protocols that can completely eliminate the risk of contracting the coronavirus.
Therefore, despite Major League Baseball and the Players' Association having developed an extensive manual to aid in the daunting task of resuming play in 2020, players will continue to test positive during this pandemic.
But identifying those players won't be easy.
New York Yankees general manager Brian Cashman, as well as Chicago Cubs GM Jed Hoyer, both said that under the Health Insurance Portability and Accountability Act (HIPAA), teams are not required — or allowed — to divulge the names of any player who tests positive.
"The information I've been given is [the media] will be left to try to figure that out," Cashman said during a conference call Tuesday afternoon. "Somebody might be down and out, but we might not be able to speak to why, and it would be a speculating circumstance [where] you would have to use your journalistic superpowers to determine if there's anything there or not; what the circumstance might be."
The federal law restricting release of medical information without a patient's consent or knowledge means that only players can reveal their positive test status.
"We're allowed to talk about numbers, but we're not allowed to give individual names," Hoyer told ESPN. "It's up to those individuals to decide if they want to announce it. As a group, with the media, we're going to have some conversations about what we can talk about and what we can't talk about. We're not at liberty to say which injured list a player is placed on."
Cashman added: "I don't believe we're allowed to validate any COVID circumstance. That's my understanding as of right now. This is an emerging situation that is new to us all, but I believe that's the current indication that we've received from baseball in their dialogue with the players' association."
In order to resume play this season, both parties signed off on an extensive "2020 Operations Manual." The document, well over 100 pages, intends to protect the health and safety of players, team employees, the entire baseball community and its families.
MLB says the health and well-being of players, their family members and team personnel is paramount, but the league will not formally restrict any activities and players and staff will be greatly encouraged to commit to an off-the-field code of conduct.
Players, team personnel and their families will be advised to follow CDC guidelines and avoid high-risk situations, such as large groups or activities where people are close to one another. The onus is on each club to make sure all personnel act responsibly and not place the entire team and their families at risk.
MLB also will provide players' family members and households, as well as all team personnel's family members and households, personal protective equipment and access to regular COVID-19 testing.
If a player's test is positive, indicating that he has COVID-19, he will be instructed to immediately self-isolate and will be treated consistently with all protocols for positive test results, which are detailed in the operations manual.
The identification of a player who tests positive might seem obvious, since that individual will need to isolate and relocate to his home or a medical facility until cleared by medical professionals. That player also would not be allowed to travel, access team facilities or have direct contact with other individuals, but it won't be as simple as naming him for not being present at the ballpark.
There will be a "COVID-19-Related Injured List," but being placed on that list does not require a confirmed positive test for the coronavirus. Players could be on the list after a positive test, but also after a confirmed exposure to the virus or if he has exhibited symptoms that require self-isolation before evaluation.
Major League Baseball has not returned a request for comment from ESPN. The MLB Players Association declined comment.
ESPN's Jesse Rogers contributed to this report.
31 MLB players positive for coronavirus after first round of tests
Thirty-one players were positive for COVID-19 in Major League Baseball's first round of coronavirus testing, the league and players' union announced Friday.
Seven staff members also tested positive. The 38 positives represent 1.2% of 3,185 samples collected for the first set of results. For comparison, the NBA on June 26 reported a 5.3% rate of positive tests (16 of 302) among players, while MLS announced a positive rate of 2.7% (18 of 668) among players two days later.
The positives come from 19 MLB teams, the league said. All 30 teams began training camp Friday at their home ballparks.
MLB will not identify who tests positive for the coronavirus, citing privacy laws. Teams also will not specifically announce a COVID-19 injured list placement for a player who is removed from the club after testing positive; it will just be a trip to the injured.
If a player's test is positive for COVID-19, he will be instructed to immediately self-isolate. He will be treated with protocols that are detailed in the operations manual that the league and union agreed to as part of the negotations that resulted in a 60-game 2020 season.
Cleveland Indians outfielder Delino DeShields Jr. was one player announced as testing positive Friday, according to Chris Antonetti, the team's president of baseball operations.
The 2020 MLB season is set to begin July 23 or 24.
Tampa Bay Rays ace Blake Snell back to work after gripes about possible pay cuts
ST. PETERSBURG, Fla. — Tampa Bay Rays ace Blake Snell reported for work, after all.
The 27-year-old Snell made headlines in May when he said he opposed the idea of players taking further pay reductions to start the season during a pandemic — that it was not worth the health risk. But he said Friday it wasn't difficult to start playing again after the players' agreement with Major League Baseball included their full pro-rated salaries.
"I would say it wasn't tough when it came down to what the [union] agreed on," he said. "I like to follow through to what I say. So for that to be the case, definitely happy about that. … With all the precautions MLB's taking, it makes it easy to play. Everyone here is just super on their toes about it, so I feel very comfortable about it."
Snell is looking to bounce back after he was hampered by injuries last year. The left-hander was 21-5 with an American League-best 1.86 ERA in 2018, winning the Cy Young Award. But he went 6-8 with a career-high 4.29 ERA last season.
He agreed to a $50 million, five-year contract in March 2019 that included a $3 million signing bonus, a $1 million salary last year and a $7 million salary this season.
Snell said most of what he said in May was "correct." He said if he were to apologize for anything, it would be the way he began his comments by declaring he had to get his money to play.
"The only thing about it that I didn't like with what I said was just `I've gotta get mine.' That was pretty bad," he said. "Everything else I said past that was pretty correct. But just how I started it, I could see how it could anger people, so I'd apologize for that. Everything after that was pretty spot on with what we're doing right now."
Tampa Bay's workout at Tropicana Field included 32 of 37 players initially expected to work out at the team's regular-season home.
Manager Kevin Cash did not identify who was not there, however infielder Jose Martinez, pitchers Yonny Chirinos and Chaz Roe, and non-roster catchers Chris Herrmann and Kevan Smith were not listed among the groupings of participating players.
Herrmann and Smith instead were at the club's spring training facility in Port Charlotte, where the remainder of the 60-player pool is working. The status of Martinez, Chirinos and Roe was unclear.
"Given all the protocols, guidelines that we're trying to follow, we're not going to get into specifics," Cash said. "There were a variety of reasons as to why we weren't at 100% attendance. But as far as the workout today, it went really well."
–
22 minor league baseball teams now suing insurers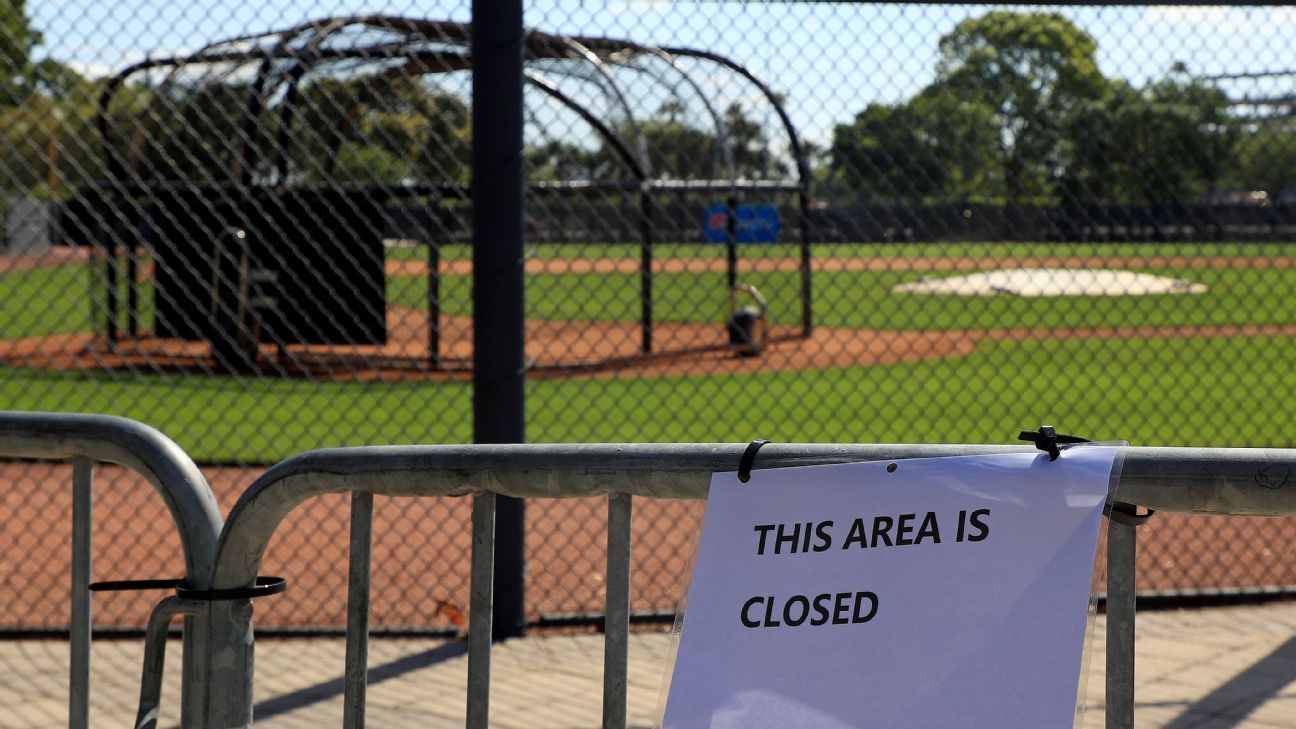 Two days after the cancellation of the 2020 season due to the coronavirus pandemic, 22 minor league baseball teams filed lawsuits Thursday against insurance companies over rejections of business interruption claims.
Fourteen of the 22 teams withdrew the federal suit filed last week in Pennsylvania in favor of the new cases.
A 15th team in that June 23 suit, the Binghamton Rumble Ponies, also withdrew it Thursday. Binghamton, however, did not file a new suit against its insurer as the others did.
Andy Sandler of Mitchell Sandler, co-counsel with McKool Smith for the plaintiffs and other ballclubs, declined to comment about specific teams but told ESPN additional lawsuits are planned.
Thursday's filings were in three jurisdictions.
One is in the U.S. District Court of Arizona, with 16 teams as complainants: the Amarillo Sod Poodles, Augusta GreenJackets, Boise Hawks, Chattanooga Lookouts, Columbia Fireflies, Eugene Emeralds, Fort Wayne TinCaps, Fredericksburg Nationals, Frisco RoughRiders, Idaho Falls Chukars, Inland Empire 66ers, Lancaster JetHawks, Myrtle Beach Pelicans, San Antonio Missions, Stockton Ports and West Virginia Power.
The other two filings were in the U.S. District Court of New Jersey, with the Asheville Tourists, Everett AquaSox and West Michigan Whitecaps as plaintiffs, and in the Philadelphia County Court of Common Pleas, for the Delmarva Shorebirds, Greenville Drive and Staten Island Yankees.
The teams say they incur more than $2 million in expenses to operate "without regard to whether they suffer interruption of their operations."
The majority of the teams have policies with subsidiaries of Nationwide Insurance, which said in a statement last week that business interruption coverage due to a virus outbreak has been excluded from standard policies, such as these, for quite some time — and that including it would "make such coverage unaffordable or even unavailable."
The complaints assert that such exclusions are "void, unenforceable and inapplicable." The teams also contend that insurers are failing to recognize that being unable to use ballparks due to restrictions on gatherings and lack of access to players (players are normally provided by Major League Baseball, which pays their salaries) constitutes direct physical loss — and should be covered under the policies.
As ESPN first reported, the teams place some of the blame for their "catastrophic losses" on the U.S. and state governments, alleging that in the first few months of the year the federal government "failed to recognize the severity of the pandemic and did not contain the virus." And they note a "failure of the federal government to build an effective wall preventing the continued migration of the virus from states that were hit early to the rest of the country."