Even virtually, Ravens must pass 'pure death' conditioning test – Baltimore Ravens Blog
Since John Harbaugh became the Baltimore Ravens coach in 2008, he has overseen many major changes, from switching franchise quarterbacks to revamping the defensive system.
One of the constants of the 12-year Harbaugh era has been how you earn your way onto the practice field in training camp — even in the virtual age, much to the chagrin of the players.
In wrapping up their remote offseason meetings last week, most of Baltimore's players set up their phones on tripods and showed themselves running the league's most revered and reviled conditioning test.
Rookies started joking on Twitter about how tired and exhausted they were after taking it. Reigning NFL MVP Lamar Jackson chimed in with a gif from "King of Queens" that showed comedian Kevin James dropping to his knees before falling face-first into the ground.
How Ravens players feel after the "sure death" test pic.twitter.com/2BCTxaM

— Lamar Jackson (@Lj_era8) June 17, 2020
In talking with current and former players, this conditioning test has remained the same, pushing the best athletes to the limit and causing many to fail.
Here's the test: Players must run a total of 900 yards in six legs. Each set consists of 25 yards out and back three times. They must finish that heat of 150 yards under a designated time — 32 seconds for the offensive and defensive linemen, 29 seconds for the tight ends and linebackers and 27 seconds for the wide receivers, running backs and defensive backs. If you go over that time in any of the six legs, you flunk the test and have to take it over.
The break between each set is 64 seconds. By the end of it, players are sprawled on the ground, trying to catch their breath. Pro Bowl safety Earl Thomas acknowledged last year he nearly threw up after completing it.
"It is pure death," said former running back Justin Forsett, who played for seven NFL teams. "It is the hardest conditioning test I had throughout my time in the NFL."
Other teams have versions of this test. The New England Patriots have notoriously difficult timed sprints, and the New Orleans Saints have a CrossFit-inspired test.
What separates Baltimore is the change of direction. By dividing up the sprints into 25 yards — instead of 50 and 100 yards like other teams — players are cutting five times each leg.
You can't slack off on any of the turns. If you don't put your foot in the ground in making the cut, you lose time and typically flunk.
It's around the fourth segment — about 500 yards in — when you feel the lactic acid building in your thighs and calves.
"My legs were gone by then," said Fabian Washington, a cornerback for the Ravens from 2008 to 2010. "You can't pick them up. It feels like you're running in mud. It was definitely a shock."
---
As legendary as this test has become in Ravens history, there's no equally epic origin story. It wasn't passed down from Bo Schembechler from Harbaugh's teenage days at Michigan or started by Harbaugh's father at Western Kentucky. Harbaugh actually can't remember where it came from.
When he became the Ravens' coach 12 years ago, he looked at tests that were the most comparable to football.
"There's a baseline element to it of conditioning, a strength element to it," Harbaugh said. "There's also a coverage during a series when you have to go six or seven seconds hard. You get a little time off, and you're right back at it going hard again in a 100 percent, explosive kind of a way."
Before Harbaugh's arrival in Baltimore, coach Brian Billick gauged the Ravens' conditioning with a "beep test." After the first beep, players ran 15 yards and back before the second one sounded. Each position group had a minimum it had to make (usually more than 40). This showed whether a player was in shape, but it didn't challenge his endurance as much as the test later installed by Harbaugh.
In Harbaugh's first offseason, Washington believes the players received a warning about the new test but he acknowledged he didn't pay too much attention to it. He never had a problem passing a conditioning test before, and he had trained at the renowned IMG Academy.
Washington failed Harbaugh's test in two of his three seasons with the Ravens.
"It's literally the hardest crap ever," he said.
Washington, a 2005 first-round pick by the Oakland Raiders, once ran the 40-yard dash in 4.29 seconds. But he soon learned that the key to passing the Ravens' test wasn't about speed.
In his first attempt, Washington flew through the first two legs in 23 seconds, which was four seconds faster than the time limit.
"That's a terrible idea," Washington said. "You should be coming in at 26. Save all your energy because on the back three. The back three is all determination. You're going to need those couple extra seconds that you burn on the first few."
He went five seconds over the time limit in the fifth segment and 15 seconds over in his final one.
---
Washington started what has become a long list of notable players who have failed. Every training camp, it's nearly a lock that at least one starter isn't going to be on the practice field for the first day because he didn't pass the conditioning test.
Over the years, Haloti Ngata, Mike Wallace, Lardarius Webb, Terrence Cody, Orlando Brown Jr. and Jermaine Eluemunor have been among the players who flunked.
"It is pure death. It is the hardest conditioning test I had throughout my time in the NFL."

Former Ravens running back Justin Forsett
Pro Bowl returner Jacoby Jones failed the test in 2013 after participating in "Dancing With The Stars" that offseason.
"I took it just about how like I took the ACT," Jones said. "Eventually I passed."
Until you pass, you are placed on the non-football injury list. That means you're a spectator at practice.
"Every rep not taken is a rep missed," Washington said. "You need to be on the field if you want to make the team. You have to hurry up and get in shape."
There's another deterrent, too.
"When you're running it, you're thinking in your head: Your punishment is you have to do this all over again," Forsett said.
When Forsett played for the Ravens from 2014 to 2016, he made sure he attended the offseason conditioning program, which came with a huge perk. Players who regularly worked out at the Ravens' facility during the spring didn't have to take the full test. They had to run only a portion of test at the end of every week.
In Forsett's final season with the Ravens, he chose to train in Florida and knew the test awaited him upon his return to Baltimore. He made sure he practiced it time and time again.
"It brings about anxiety," Forsett said.
Starting offensive lineman Bradley Bozeman said the test challenges your mental strength just as much as your physicality. When players were allowed to take the test virtually last week, Bozeman went to a local high school and filmed himself running it. He didn't want it hanging over his head all summer.
"If I'm going to study for a test, I want to take the test when I'm ready for the test," Bozeman said.
Players get asked about the test almost every year. Their response: Take it and have someone time you.
Can any fan realistically pass it?
"No way," Bozeman said. "Unless you've done training like this, I don't see you really having a chance."
Cardinals owner Michael Bidwill released from hospital after COVID-19 treatment
Arizona Cardinals owner Michael Bidwill has been released from a Rhode Island hospital after testing positive for the coronavirus last week.
"This week I learned first-hand just how serious COVID-19 is," Bidwill said in a statement. "My immense appreciation for all those on the front lines of this pandemic has only increased and I am particularly grateful to the tremendous nurses and doctors at Newport [Rhode Island] Hospital.
"I am also overwhelmed by the outpouring of kindness from the Red Sea as well as so many friends and colleagues in Arizona and throughout the country. I'm very fortunate to have this experience behind me and strongly encourage everyone to continue practicing the important measures to avoid it themselves."
The Cardinals said on Friday they believed Bidwill, 55, caught the virus while traveling and spending time on the East Coast for several weeks.
Bidwill has been working remotely since March, and the team said he hasn't had in-person contact with the Cardinals' coaches or players.
Patriots players balance uncertainty in planning return to town – New England Patriots Blog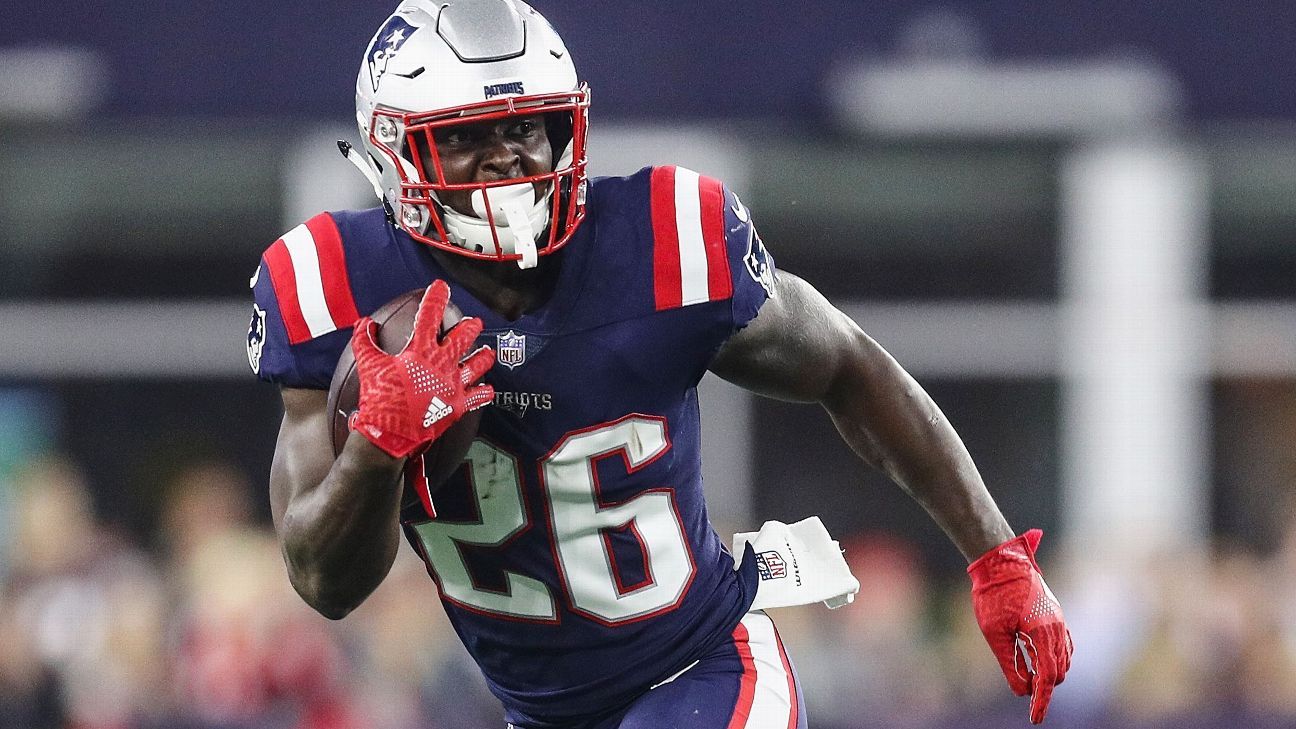 Quick-hit thoughts and notes around the New England Patriots and NFL:
1. First checkpoint for players: To quarantine or not to quarantine, that is the question for Patriots players this week.
The simple math highlights how Tuesday represents the first checkpoint for the team in an unprecedented year.
The current expectation is that players will report for the start of training camp on July 28. With Massachusetts instructing all non-essential travelers to self-quarantine for 14 days — unless they are coming from Rhode Island, Connecticut, Vermont, New Hampshire, Maine, New York or New Jersey — that means almost everyone on the roster would need to arrive by Tuesday to ensure an on-time, healthy start to training camp.
Unless, of course, they are allowed to skip that step, as is the case for the New York Jets, New York Giants and Buffalo Bills. That could make sense given that consistent testing is expected for members of all teams.
Regardless, that it is even a point of conversation reinforces how the 2020 NFL season is a true wild card.
• Inside the process of renaming the Redskins
• Broncos' Jeudy a summer blockbuster
• Bucs' offense looks better, but faces hurdles
• Derek Carr has few excuses with new WRs
• Will Dak be with Cowboys for long haul?
Coach Bill Belichick sometimes says that when a player has the football in his grasp, he holds the fate of the entire team with it. That can now be expanded, with the coronavirus, to include the idea that every lifestyle decision by a player, coach or support staffer can impact the fate of the entire team.
Players have noted the uncertainty of the situation, with defensive backs Devin and Jason McCourty saying on their most recent "Double Coverage" podcast that they are awaiting more clarity on protocols.
There's always the possibility that players could opt out of the season, but Jason McCourty hinted that wasn't a likely scenario for him.
"I'm going to be 33 this season, so a year off from football would probably mean I'm watching from now on, to be honest with you," he said.
Asked about the season ahead, and what it would mean to win a Super Bowl, Devin said: "I think it will be different, because we don't know if it will be a full season or not. So I think this is going to be one of those years when all sports is just going to be an asterisk. But I think overall a championship is a championship, and if you can win a championship through all of this going on, it will be an unbelievable accomplishment. This is going to be one of those years that people talk about for a long time … so I think it will be legendary whoever wins a championship this year."
2. Cap space provides in-season insurance. With Saturday's news that the Patriots settled compensation grievances with Antonio Brown ($4 million cap credit to team) and Aaron Hernandez ($2.25 million cap credit to team), it increased the team's cap space to $7.79 million. So an obvious follow-up question is: What might the Patriots do with it? More than anything, I think it provides valuable in-season insurance to react to an emergency-type situation or a possible trade opportunity down the line. The Patriots have been tight to the cap all offseason, so this is obviously a much-welcomed cushion for them.
3. Michel has been back in town: Some Patriots players have already returned to the area, getting a head start on their quarantine, with running back Sony Michel falling into that category. He is recovering from offseason surgery on his foot, and as a rehabbing player is allowed to use the team's facilities, which he's been taking advantage of for several weeks now. Michel posted a picture on his Instagram that shows him without a walking boot.
4. More on Cam/N'Keal connection: What led quarterback Cam Newton and second-year receiver N'Keal Harry to work out together last week on the West Coast? I'm told Newton initiated the contact with Harry. Now, after a couple of days together, it would be interesting to hear if Newton saw any similarities between Harry (6-foot-4, 225 pounds) and former Carolina Panthers receiver Kelvin Benjamin (6-5, 245), as both are bigger than the prototype at the position, relying less on speed and more on technique and physicality. Benjamin had developed a nice early rapport with Newton in Carolina, totaling 136 catches for 1,949 yards and 16 touchdowns in his first two seasons (2014, 2016).
5. No Cam news conference scheduled: When the Patriots officially announced the signing of Newton on Wednesday, one of the natural follow-ups was when New England might get its initial firsthand look at Newton in a (virtual) news conference. Nothing is scheduled at this time, which possibly could extend to the scheduled start of training camp this month. When it does happen, the contrast between Newton and Belichick could be fun.
6. Mahomes' deal sparks Bledsoe recollections: The Chiefs' 10-year contract extension with quarterback Patrick Mahomes was unusual because of its length, but not unprecedented. Patriots quarterback Drew Bledsoe, of course, had signed a 10-year contract in March 2001. At the time, Patriots owner Robert Kraft said, "I saw this as an opportunity to sign one of the greatest Patriots for the rest of his career." Of course, no one could have predicted what would unfold — Bledsoe's serious injury, Tom Brady's emergence, and Bledsoe ultimately traded to Buffalo the following season.
7. Explaining 13% incentive in Cam's deal: When ESPN's Field Yates was first to break down the specifics of the one-year contract Newton signed with the Patriots, the presence of $250,000 for playing 13% of the offensive snaps stood out to some as unusual. But it is easily explained. Because Newton played in 12.6% of the offensive snaps last year, the Patriots don't have to initially count that $250,000 against the salary cap, as it is considered a not-likely-to-be-earned incentive. So in essence, they are borrowing $250,000 until Newton hits that threshold. This is similar to what they did last year with linebacker Jamie Collins Sr. In that deal, Collins could earn a $500,000 incentive for playing 91% of the snaps, which wasn't a coincidence because he had played 90.65% of the snaps the year before.
A full breakdown of Cam Newton's contract with the Patriots, which includes $3.75M in playing-time incentives and a maximum value of $7.5M if the team wins the Super Bowl. pic.twitter.com/TGSVEJ3P0Z

— Field Yates (@FieldYates) July 9, 2020
8. Cam's contract in context: How modest of a contract did Newton sign with the Patriots given his credentials? According to ESPN's Stats & Information, the following are the contracts with the lowest totals of guaranteed money for MVP-winning quarterbacks since 2000:
Newton: $550,000 (2020)

Steve McNair: $6.1 million (2004)

Rich Gannon: $11 million (2002)

Kurt Warner: $11.5 million (2000)
9. Patriots were ready with Cam's jersey: The Patriots waited about three months before finalizing the jersey numbers for veteran free agents they reached contract agreements with back in March. With Newton, the delay was about a week, and here's one notable benefit for the franchise by moving quickly: Locking Newton to No. 1 allowed for immediate jersey sales, with his jersey one of the first items that pops up on the team's online Pro Shop.
10. Thuney deadline approaches: Wednesday marks the deadline for the Patriots and franchise-tagged guard Joe Thuney to reach an extension, or Thuney will be locked in to the $14.78 million tag for the 2020 season. None of the 14 players across the NFL who were assigned the tag have had their contracts extended. Will the deadline spur action? Or is the lack of extensions a preview of what to expect? While acknowledging anything is possible with Thuney, I lean toward the latter.
11. Did You Know: Julian Edelman enters the 2020 season in second place on the Patriots' career receptions list with 599. Wes Welker is the all-time leader with 672 receptions.
Patriots settle compensation grievances with Antonio Brown, Aaron Hernandez
The New England Patriots have settled compensation grievances with Antonio Brown and Aaron Hernandez over the past week, which creates notable salary-cap space for the team, league sources told ESPN.
The Patriots had owed receiver Brown $9 million, and as part of the settlement, he will instead receive $5 million, per sources.
The settlement is notable, as some experts viewed the Patriots' chances of recouping any money as low. The Patriots gave Brown a $9 million signing bonus on Sept. 7, and half of it was to be paid on Sept. 23, three days after they cut him. The other half was to be paid in January.
In addition to that $4 million credit on the Patriots' cap, the club received a $2.25 million credit after settling a long-running compensation grievance with the late Hernandez, per sources.
The salary-cap space is significant for the Patriots, who have been tight to the league's limit.
Earlier this week, prior to restructuring the contract of running back Rex Burkhead, the Patriots were down to less than $500,000 in space. The club now has $7.79 million in room under the salary cap.