Answers to come for Patriots: Was it Tom Brady or the personnel? – New England Patriots Blog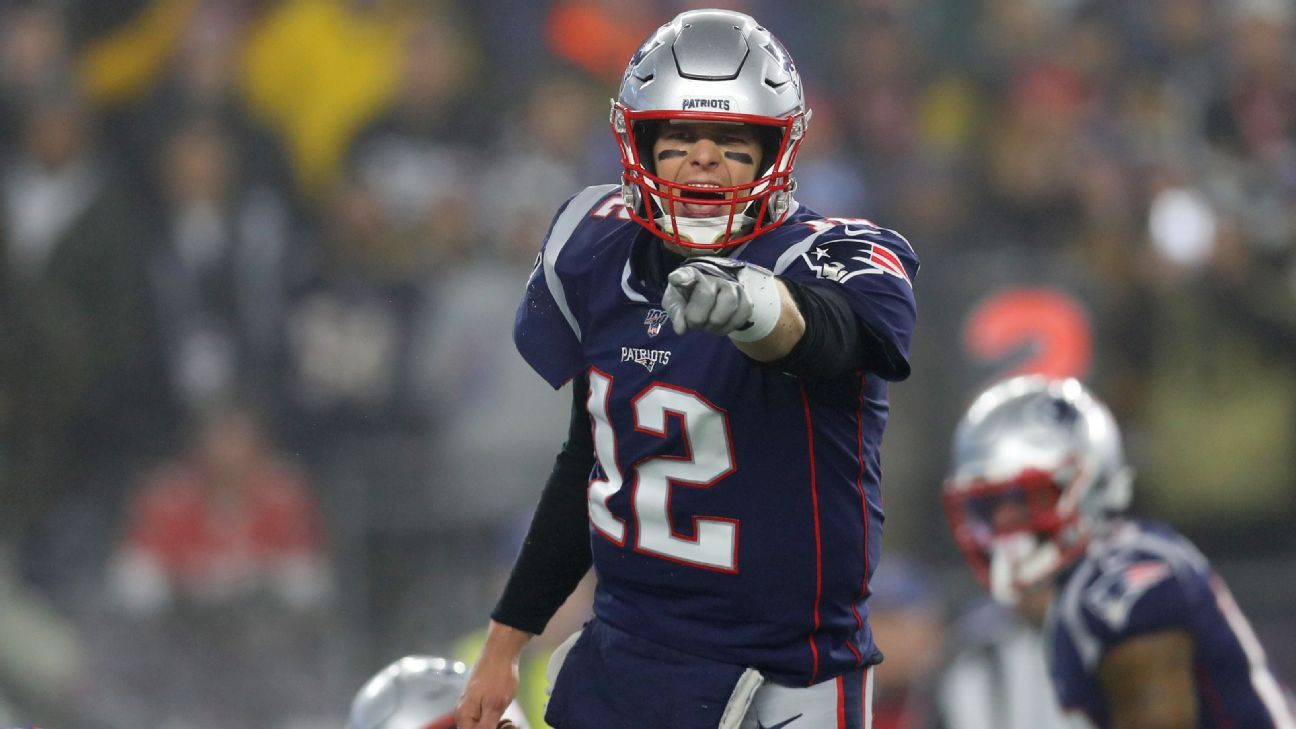 Quick-hit thoughts and notes around the New England Patriots and NFL:
1. Closer look at 2019: One of the hot-button questions after quarterback Tom Brady's free-agent departure to the Tampa Bay Buccaneers is how much the Patriots' offensive struggles last season were a result of subpar weapons around him — or more because of Brady himself.
Pro Football Reference's approximate value (AV) metric, which puts a single number on the seasonal value of a player at any position from any year, supports those who lean toward a lack of talent around Brady.
The Patriots' eligible skill-position players last season had the lowest average AV metric (3.2) of any in Brady's years as a starter. For context, the highest mark was 2007 — at 7.5.
Looking ahead, the Buccaneers' skill-position group last season had an average AV metric of 4.6. So put more weapons around Brady, as he now has with Tampa Bay, and there is potential for more explosive results.
Meanwhile, in New England, it is also fair to ask the question: How much was the low AV metric for skill-position players (only those who registered at least a 1 were included in the analysis) tied to Brady's struggles to adapt with lesser-experienced players with whom he didn't have already-established trust?
This will be among the most fascinating storylines in the Patriots' 2020 season. The running backs are the same. The receivers are essentially the same. And two of the top three tight ends are rookies.
If the collective AV metric of the Patriots' skill-position personnel spikes — especially if 2019 fourth-round pick Jarrett Stidham seizes the job as Brady's replacement — it will be telling.
2. Thuney's kind gesture: Lee Marquette is a master sergeant in the Ohio Air National Guard and a big-time Patriots fan who missed most of the 2019 season (and celebrating his 30th birthday) while serving overseas. His wife, Arin, who was looking for a way to uplift his spirits, reached out to a few Patriots players, and soon enough a pair of autographed cleats from left guard Joe Thuney landed at his doorstep. "Joe responding to my wife, and taking the time to do this, is something I will always appreciate," Marquette said. "I can definitely see why Coach [Bill] Belichick wants to keep him around. He is as good of a person off the field as he is a player on the field."
3. Dak and Thuney: Thuney, whom the team assigned the market-busting $14.78 million franchise tag to ensure it wouldn't lose him in free agency, has given the team outstanding financial and on-field value in his first four NFL seasons. He joins Dallas Cowboys quarterback Dak Prescott (fourth round, No. 135) and Chicago Bears guard Cody Whitehair (second round, No. 56) as the only players from the 2016 draft who have started every game in their first four NFL seasons. Thuney was picked in the third round, No. 78 overall.
4. McCourty on Edelman's leadership: In a Thursday appearance on ESPN's Get Up! program, Patriots captain Devin McCourty highlighted how the team might fill the leadership void without Brady, saying everyone has to be themselves while noting one player not often discussed. "I think it will [now] be more veteran guys. Guys like Julian [Edelman], who hasn't got a ton of credit for his leadership, he's a guy who will step up." Edelman, set to enter his 12th season in New England, has never been a captain. As the Patriots transition into the post-Brady era, that could be on the cusp of changing.
5. Out in front with rookie signings: With nine of their 10-member draft class signed to contracts, the Patriots have set the leaguewide pace. That represents roughly 25% of the signings across the NFL at this point. Rookie deals are slotted, and generally aren't difficult to put together, so why wait? Defensive back Kyle Dugger (second round, No. 37) is the team's lone unsigned pick.
6. Too early to say on Patriots-Lions joint practices: The Patriots and Lions got their wish with a Week 1 preseason game against each other, which sets things up nicely for the teams to get together for joint practices leading up to it. But while Belichick and Lions coach Matt Patricia would like that to be the end result, everything is essentially on hold as of now. Just too many unknowns with the coronavirus pandemic.
7. Wilfork joins Patriots Hall of Fame mix in 2021: This seemed like one of the best years for the Patriots Hall of Fame in terms of media-based interest leading up to last week's announcement that fans voted for defensive lineman Richard Seymour over the two other finalists, Bill Parcells and Mike Vrabel. The polarizing candidacy of Parcells sparked some passionate discussion, and now, looking ahead to 2021, here comes defensive lineman Vince Wilfork as a first-time-eligible candidate (players or head coaches who have been retired for four years join the mix). That should shake things up even more. Parcells (four times) and Vrabel (five) figure to be finalists again, and then Wilfork, guard Logan Mankins and receiver Wes Welker are among several other deserving candidates for consideration.
8. Don't pin Parcells' exclusion solely on fans: Some who support Parcells' candidacy for the Patriots Hall of Fame (hand raised) have expressed doubt that fans would ever vote him in, and there is probably some validity to that point. But it isn't fair to simply pin Parcells' exclusion from the Patriots Hall of Fame solely on fans. Since Parcells has been eligible in 2011, the committee (25 to 30 members) that meets each year to narrow the finalists to three has never made Parcells its top vote-getter. So even if fans weren't involved in the voting process, and the one inductee each year was left up to the committee itself, Parcells would still be on the outside looking in.
9. Cajuste healthy and ready to roll: The Patriots had a run of injuries at offensive tackle last season, in addition to the retirement of veteran Jared Veldheer, and it was a struggle for them to account for the voids at times. They appear to be in better position this season, and one reason is 2019 third-round pick Yodny Cajuste is "healthy and good to go," according to a source. A top candidate to be the game-day swing tackle, Cajuste spent his entire rookie season on injured reserve (quad). The Patriots also drafted Wake Forest's Justin Herron in the sixth round this year, and while he could ultimately move inside to guard, the plan is to initially look at him at tackle. So with starters Isaiah Wynn and Marcus Cannon returning, and Cajuste, Herron and 2019 trade acquisition Korey Cunningham now in the mix, it's a full depth chart for offensive line coaches Carmen Bricillo and Cole Popovich.
10. Mayo was big draw for top-earning Patriots undrafted rookie: When looking at the contracts of each member of the Patriots' 16-player undrafted rookie class, former Arkansas linebacker De'Jon "Scoota" Harris is atop the list with $140,000 guaranteed. That reflects how the Patriots had competition from other teams to sign Harris, a three-year starter who led the SEC in tackles over the past three seasons (334). Here's something I learned about why Harris chose the Patriots over other suitors and even richer offers: The connection made by linebackers coach Jerod Mayo, who enters his second year on the staff after playing in New England from 2008 through 2015, was a huge selling point. Harris measures about 6 feet and is 234 pounds, and his playing style is similar to former Patriots linebacker Elandon Roberts as a hard hitter who craves contact.
Chase Young and Markelle Fultz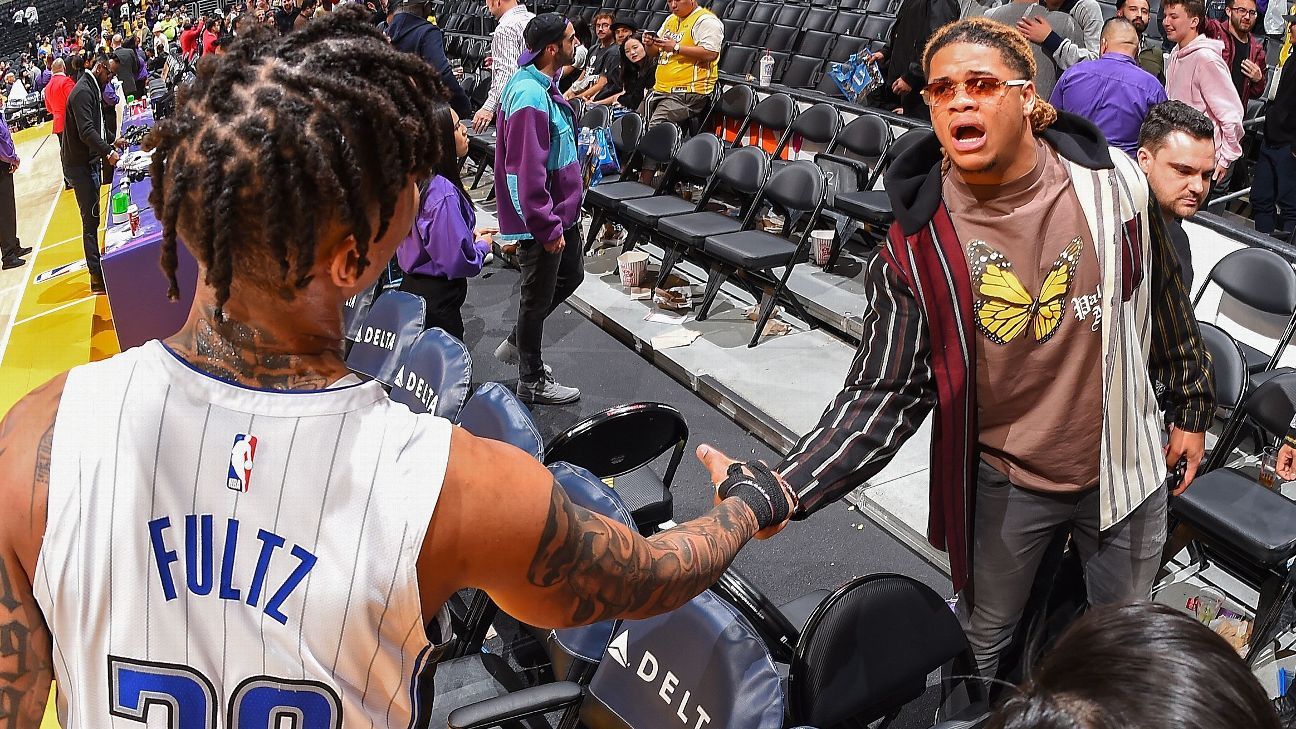 A little over five years ago, Maryland high school basketball teammates Chase Young and Markelle Fultz expressed the same vision for the future. It was ambitious: The pair set a goal to go No. 1 in their respective drafts, Young in the NFL and Fultz in the NBA.
"We just had a fire in us in high school," said Young, a better prospect as a pass-rusher than as a basketball player at DeMatha High, "and in our sports we were both doing pretty well. The first pick is something everyone wants to be, and that was something we wanted to do. We weren't going to stop until we got it."
They knew they would need to push each other to make their dreams reality. Sometimes it meant battling on the court, where Fultz's talent flashed against Young's competitiveness. Young asked — demanded — to guard Fultz in practice. Sometimes it was a one-on-one battle before or after practice. Other times it was during a full-team workout.
Those practices revealed traits that helped Fultz achieve his goal, going No. 1 to the Philadelphia 76ers in 2017. The guard has since been traded to the Orlando Magic. Young just missed the mark, being taken No. 2 by the Washington Redskins in this year's NFL draft.
What happened during their one-on-ones depends on whom you ask.
Fultz: "It wouldn't go too well. He would either foul or I would score."
Young: "No, he was just soft. I used to strap him. I was lockdown. I was like a Dennis Rodman."
DeMatha basketball coach Mike Jones: "Markelle is telling the closer version to the truth."
Jones gets the last word, because it speaks to the players' relationship, developed at the all-boys school in Hyattsville, Maryland, and a bond that remains strong.
"If Markelle had a great practice against Chase one day, that didn't discourage [Young] the next day from saying, 'I got him again.' And vice versa. … That's one of the things that pushed them to be as good as they are."
Opponents at an early age
Young and Fultz knew of each other before they met. Young said they likely were opponents in youth basketball leagues. But Young started his prep career at Pallotti High in Laurel, Maryland, staying there through his sophomore football season before transferring to DeMatha and playing on the junior varsity basketball team.
"I realized I had seen him before, multiple times," said Fultz, who was a grade older. "I was like, this dude is big as hell. Seeing the way he moved for his size was one of the first things I noticed."
They grew close, in part because they had a lot in common.
"We had a career center and we'd go in and get help and come early," Fultz said. "He was in there just like I was. To see someone care so much about everything and being a good person and getting good grades and treating people the right way, it reminded me of myself. It was easy to relate."
Within a year, both had become big-time talents; Fultz knew by his senior season he'd likely be one-and-done in college. Young, who was coming off a 19-sack season as a junior, was being recruited as a defensive end by Alabama, Ohio State and a host of others. He chose the Buckeyes and then shared his goal of going No. 1 in the NFL draft.
"It's a mentality we had being young," Fultz said. "We didn't know where we'd be, but we both believed, with the work ethic and talent we had, that anything is possible, so why not set it to be that?"
Fultz said seeing Young dominate in football motivated him. "He's killing it during his season; I need to kill it in mine. It doesn't put pressure; it's more of a brotherly competition."
Young followed Fultz's freshman season at the University of Washington closely. Then a high school senior, Young studied Fultz's highlight tapes, interviews and practice videos.
"It was somewhere I wanted to be one day, just on the football side," Young said. "It motivated me by him doing well. It's like, I know I've got to keep pushing because I've got to do well, too."
Huge goals, simple plan
Chase Young and Markelle Fultz reflect on setting the goal of being the No. 1 overall pick in their respective sports while still in high school.
As Jones said, there's a difference between saying you want to do something and having a plan to make it happen. That's what separated Fultz and Young from others. Their plan was simple: Work hard every day.
"They really motivated each other," said Young's mother, Carla. "They knew their skill level and desire to be great and to keep each other accountable and keep pushing one another.
"[Young] would say, 'I'm going to do this.' He didn't talk about 'I want to.'"
Fultz worked on the details of his game — what he would do, for example, when he got into the lane. He would leave school after practice and find another gym for more work. In the summertime, Fultz would arrive early to camps where he was working in order to do extra dribbling or shooting drills. This past summer, when he was about to enter his third NBA season, Fultz showed up four hours early for camp, then stayed for a couple of hours afterward.
Young developed a workmanlike attitude when he was 6 years old. His parents remembered that former star running back Herschel Walker never lifted weights. Young didn't lift weights until high school. Instead, he did pushups, squats and agility work with a ladder or cones. He would play a card game, and, based on the card he picked, he would have to do a corresponding number of exercises. And, Young became a film junkie before he reached Ohio State.
"He worked hard from an early age," Carla Young said. "We never had to tell him to work out or exercise. We almost had to threaten him to sit down."
During football season in high school, Young would head to the gym after practices for 20 minutes of shooting baskets with no coaches around.
"Some guys are talented in one [sport] so they have this prima donna or this, 'I'm Chase Young so I don't have to do that' attitude,'" Jones said. "He never behaved that way. He played like he had something to prove. I knew I could count on Chase.
"If he wanted to be a Division I basketball player, he could have been. I want that to be very clear. You could see his talent and size and his work ethic."
Still there for each other
In January, Young was in Los Angeles training for the NFL draft. On Jan. 16, Fultz's Magic were playing the Los Angeles Lakers. With Young sitting courtside, Fultz compiled a triple-double with 21 points, 11 rebounds and 10 assists in an upset win. Before the game, Young had challenged Fultz to score a certain number of points. Fultz was ready.
"I told him, 'I'm about to go crazy and play good,'" Fultz said. "That's the big thing, both of us are competitive. He would say, 'I bet you won't kill this game or do this.' I'd say the same to him. Our competitive nature going against each other and who can do better is what drives us."
Just like in those practice sessions.
"That's the reason I like him so much, because his confidence is always high no matter what," Fultz said. "That's what's pushing me to keep killing him. I try to break his confidence, but he always seems to have it."
Fultz can also provide tips for handling sudden wealth and increased attention. He endured a rocky start to his NBA career because of a shoulder injury. He was traded midway through his second season. Fultz was working on a solid year with Orlando before the league shut down because of the coronavirus pandemic. "If he goes through something, he knows to never give up," Fultz said. "He knows I'm a resource. I've been through a lot. I won't sugarcoat it or tell him what he wants to hear. He was someone who reached out to me, making sure I was OK. He was always telling me I'm good."
The two speak almost daily, so Young knows he can count on Fultz to help if he hits a rough patch.
For now, though, Young must live with one fact: He went one spot lower than Fultz.
"He was the best player in his draft, even though he went No. 2," Fultz said. "I got that little edge over him."
Young's retort: "In basketball, the best player in that draft gets picked [first]. I feel I was the best player in this year's draft, but if a team needs a quarterback, they're gonna pick a quarterback."
So the Cincinnati Bengals selected Joe Burrow first overall. Nonetheless, one goal stated in high school was darn near accomplished. Maybe Young didn't go first, but he made his point.
"It was crazy. We talked about it," Fultz said. "It was something we always believed."
The NFL's highest-paid non QB? Might not be who you think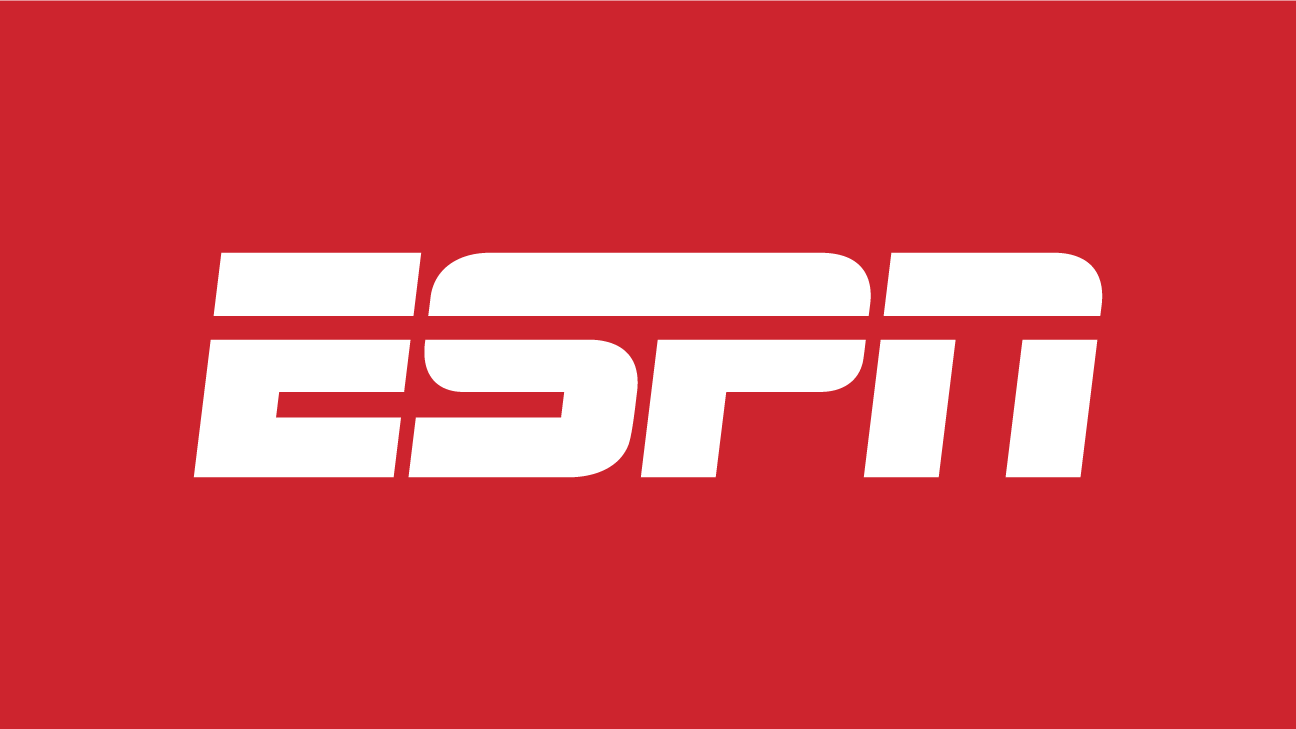 The dearth of quality left tackles comes at an opportune time for Ravens standout Ronnie Stanley, who could break the non-QB bank.

Source link
San Francisco 49ers to donate $1 million to groups 'creating change' after George Floyd's death
Amid protests all over the country following George Floyd's death in Minneapolis, Jed York, the San Francisco 49ers' chief executive officer, announced Saturday that the 49ers are donating $1 million to "local and national organizations who are creating change."
York took to Twitter to address what has transpired in recent days and announce the organization's donation.
"People throughout our country are hurting," York said in the Twitter statement. "Emotions are raw, and rightfully so. Heinous acts have been committed in recent weeks. Before we are able to realize impactful change, we must first have the courage and compassion as human beings to come together and acknowledge the problem: Black men, women, children and other oppressed minorities continue to be systematically discriminated against.
"The 49ers organization is committing to support the legislative priorities of the Players Coalition and to donating $1 million dollars to local and national organizations who are creating change."
— Jed York (@JedYork) May 31, 2020
Floyd, who is black, died Monday after Derek Chauvin, a white police officer, kneeled on his neck for several minutes. Floyd's death has shaken the Minneapolis community and sparked protests in cities across the United States. Chauvin was arrested Friday afternoon and charged with third-degree murder and second-degree manslaughter, local authorities announced.
Saturday's announcement marks the second such known donation by the 49ers organization in the past four years to social justice causes. In September 2016, the Niners matched the $1 million donation made by 49ers quarterback Colin Kaepernick to Bay Area charities — the Silicon Valley Community Foundation and the San Francisco Foundation — that addressed social issues in collaboration with law enforcement.
Kaepernick spent the 2016 season protesting police brutality and systemic oppression of minorities in the country by kneeling during the national anthem before games. In addition to the protest, Kaepernick donated the first $1 million he earned that season to a variety of social justice charities across the country. He also donated proceeds from his jersey sales to similar causes.
York's statement and donation made him the latest member of the NFL world to speak out after Floyd's death. NFL commissioner Roger Goodell also released a statement on Saturday after many players and coaches around the league did the same.