Remembering Sean Taylor of Washington Redskins
Editor's note: This story originally published on Oct. 2, 2017, 10 years after former Redskins safety Sean Taylor was killed. April 1, 2020 would have been his 37th birthday.
How locked in was Sean Taylor on Oct. 14, 2007, against the Green Bay Packers?
He should have had five interceptions.
Taylor had two picks, but he dropped three others on the rainy day. He also forced a fumble.
"It was his NFL coming-out party, although he had done so much prior," former Redskins running back Clinton Portis said. "That was his claim to fame, saying 'I have arrived.' Just to see that range … to be able to bait a Hall of Fame quarterback like Brett Favre the way you did and cover that field. It's not like Favre has a weak arm. He can get the ball anywhere on the field. It showed his ceiling."
Taylor, only 24, was maturing into a dominant player.
"Here he's going against arguably one of the best all-time in Brett Favre," former Redskins defensive coordinator Gregg Williams said. "That day, he wasn't going against the other Green Bay players. He was going against Brett Favre. He had a look in his eyes. He was on a mission to make sure everyone understood that."
Teammates understood the mission of Taylor, who was shot during a botched burglary on Nov. 26, 2007 and died hours later. Five Fort Myers-area men were charged with Taylor's death after they broke into his house looking to steal cash.
Ten years later, players and coaches remember perhaps Taylor's most dominant performance.
"I remember going over the film and looking at each other at what we just witnessed," said Pierson Prioleau, a former Redskins safety. "We were amazed at what we had just witnessed. I'm still amazed to this day. No matter what play you turned the film on, Sean was in on that play. He was everywhere. … It was the game that solidified who he was and who he could be as an NFL safety."
It was a convergence of the road Taylor had traveled — and where he was headed. Until his death six weeks later.
Here's a look at how Taylor developed, the game itself and what happened through the eyes of the people who knew him best:
The evolution
Redskins secondary coach Steve Jackson said before one of Taylor's first camps that he wouldn't return anyone's telephone calls. They had no idea if he'd be in shape when he reported. Williams prepared his defensive staff.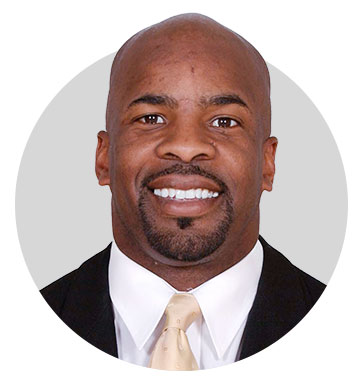 Redskins secondary coach Steve Jackson, 2004-11: "The whole staff is there and Gregg's going in on him: 'We call you, you're not here! We won't have that s—!' Sean didn't say a word the whole time. He shakes his head, leans back in his chair almost to the point like he wanted to eye roll, but he wouldn't do it. Gregg's like, 'You got anything to say?' Sean was like, 'Nah.' He gets up and is ready to leave and Sean walks past Gregg and says, 'Nice haircut' and keeps right on going. After he leaves, Gregg smiles and says, 'How come none of you m—–f—–s in here knew I had a haircut?' That was typical Sean. When you think he's being moody and you're trying to get something out of him, he's cool, calm, collected and in his own world. You would think he was an expert negotiator at being able to disarm people the way he handled Gregg."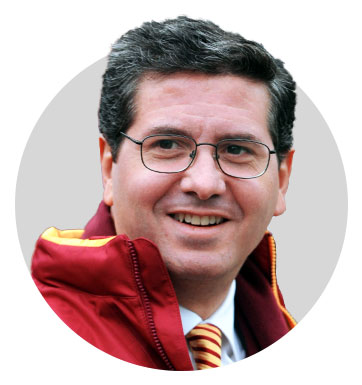 Owner Dan Snyder: "He was a combination of standoffish and shy when he first came in. Then he really became comfortable. It took a couple years to get comfortable."
Taylor had his issues on and off the field. In 2004, he faced a DUI charge that was later dismissed, a fine for skipping the NFL's mandatory rookie symposium and several in-season fines for uniform violations and illegal hits. In 2005, Taylor faced a felony assault charge as he sought the return of two all-terrain vehicles that he said had been stolen from him. In 2006, he was ejected for spitting in the face of Michael Pittman during a wild-card win over the Tampa Bay Buccaneers.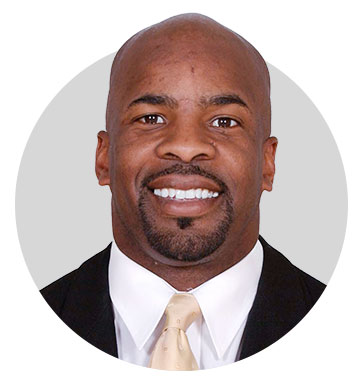 Jackson: "There was the ATV incident and the DUI incident. The spitting on people."
Taylor played in the Pro Bowl after the 2006 season. Most will remember that game for his hit on punter Brian Moorman. Those who knew Taylor say it helped him grow. So, too, did the birth of his daughter before the 2006 season.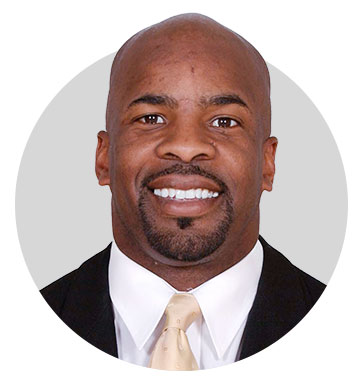 Jackson: "He never wanted to get on the board (Jackson would have a player break down a play on a marker board). I had to call on him and make him get on the board, and then he'd go through the motions doing it. I remember our very first meeting that season and I said, 'Who wants to come up and do this?' He leaped out of his seat and drew it up on the board. He never knew formations or anything. Now, he drew up the formation and had everybody in the room shocked. That was the beginning of it. His daughter had been born. Everything had changed for him."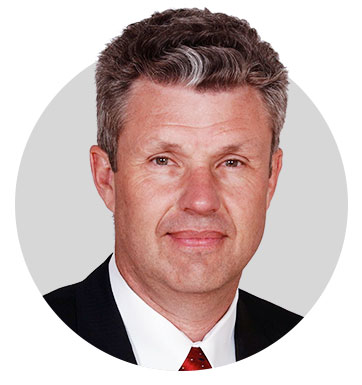 Williams: "When his daughter was born, he and I had a conversation, and he said to me, 'Now I have someone else to play for and take care of.' She meant so much. He was more talkative that year. He did smile more or laugh more around others. In the first couple years, he was almost like a mute. He didn't say anything. He wasn't socializing with a lot of people. He was an individual on a mission in life. But now it was more a family. When he brought her around the players, there was a constant smile on his face. You can't fake the smile on his face. He couldn't hide the joy."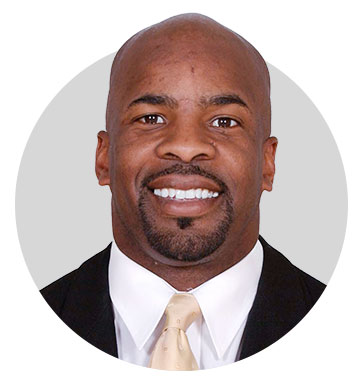 Jackson: "When he came in, in 2004, we had Ryan [Clark]. Ryan kind of brought him along, and he could lean on Ryan to get him lined up, settle him down. That was his right-hand man. By the time 2006 came around, we go to Adam Archuleta. You could just tell the whole year Sean was like, 'I'm only making X amount, and you paid him to be the highest-paid safety in the league?' He was nowhere in the same stratosphere as Sean. That offseason Sean made up his mind he was going to be the best in the league. He saw we had just drafted LaRon [Landry]. At first there was tension between him and LaRon, then Sean took the next step and put LaRon under his wing. That's when he started to grow. He had seen how Adam was to him and how he acted, and it was like one of those a-ha moments."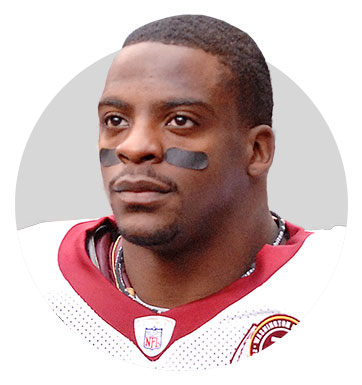 Portis: "When I saw the maturity, it was time for him to get his contract done. I remember standing outside the weight room and saying something to him about it, like, 'you're about to become the highest-paid player in the NFL.' He brushed it off. His focus wasn't on the money. It wasn't on anything besides football. That's the same time you started hearing stories of him getting dropped off at the facility in the morning and then he'd jog back home. Then he started jogging to work and jogging home. In everyone's eyes he was already one of the best, but his thought was he's going to go even further and higher."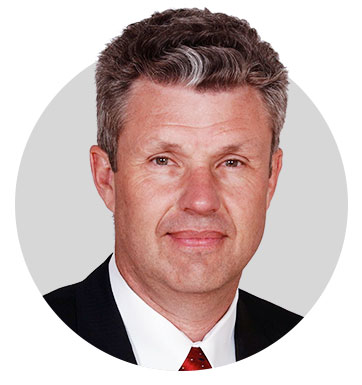 Williams: "We had three lifting sessions that you'd be assigned to one. He would go in and lift in all three sessions. One time Gibbs brought me into his office and pointed to Sean an hour before practice jogging laps around the field and working on footwork drills. I said, 'Coach, I knew this.' … He thinks he's doing it when no one else is watching. He didn't want credit; his credit is exerting his will on people on the field."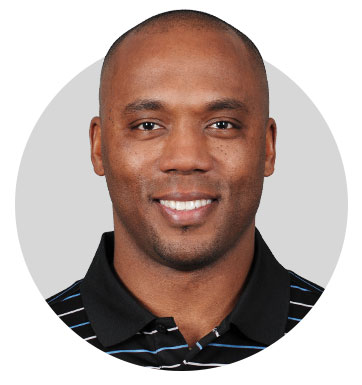 Redskins director of pro personnel Louis Riddick, 2005-07: "He always seemed to know where the ball was going, and that comes from preparation, film study, QB tendencies, route study tendencies. I remember thinking, 'Damn, there he goes again. He's right there again.' He wasn't just relying on tremendous physical gifts. He was always a guy who liked the nuances of the game."
The Packers-Redskins game
Oct. 14, 2007 was the culmination of all Taylor's work. He had prepared himself to defeat Favre and the Packers, and he was focused.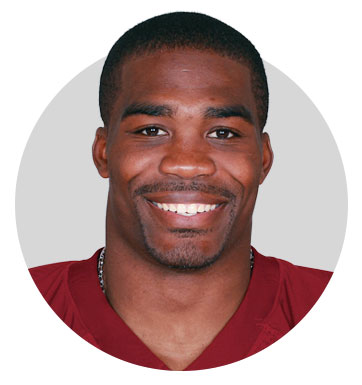 Prioleau: "He wore the same shoes for two seasons. Everyone got brand new shoes every game. Sean got a towel and would clean his shoes. I remember him cleaning his shoes prior to the game. His locker was next to mine. I remember seeing how focused he was in the locker room before the game, like he knew he was getting ready to have a big game, and he knew it would be against good competition. This was his opportunity to show people who he really is."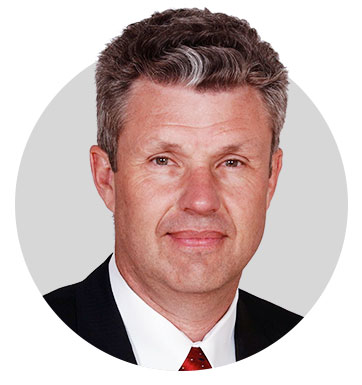 Williams: "That day against Favre, he had a look in his eyes. He was on a mission to make sure everyone understood that."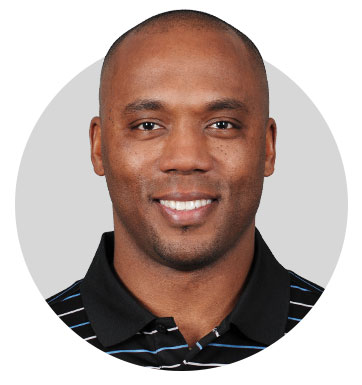 Riddick: "The field was very slick. The footing catches opposing teams off guard."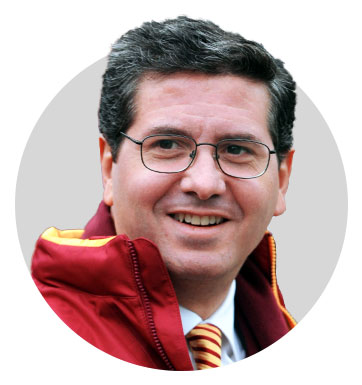 Snyder: "Before games I'd talk to Sean. He would always like to catch punts and horse around."
Taylor was all over the field. He dropped an interception in the first quarter. He almost intercepted a pass in the second quarter. And he had his hands on another, having it jarred free after colliding with a teammate. But his day started the typical way: on special teams. He wanted to set a tone.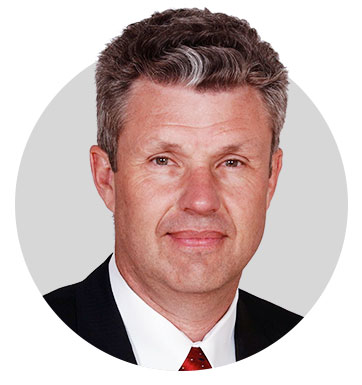 Williams: "[Special teams coach] Danny Smith couldn't get him off [the field]. I go to Danny and said, 'Can't you find anyone else?' He said, 'He'll whoop my ass and you're ass if I take him off.'"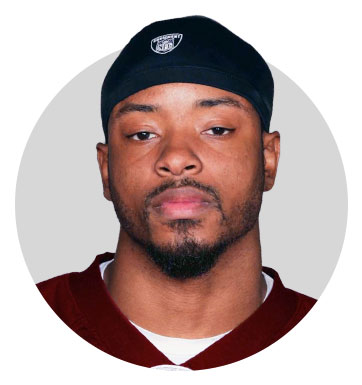 Redskins receiver Santana Moss, 2005-14: "He seemed like he had more energy than anyone else on the field. I remember him going one direction, turning around midplay and making a beeline for one of Brett's Hail Mary throws. It looked like every pass was a Hail Mary pass. He was chucking it up in the air and Sean was running up every time under it. … I remember being in awe and saying to myself, 'He went from being feared as a hard hitter to now playing the safety position better than anyone I can think of.'"
On Taylor's first interception, Green Bay faced a second-and-4 at its own 37-yard line with 11 minutes, 54 seconds to play in the third quarter. Taylor crept inside fellow safety Pierson Prioleau, aligned in the box on the left. On a play-fake, Taylor took three steps to his left. Favre then rolled the other way on a bootleg. Taylor paused. Then Favre threw. Taylor sprinted downfield, tipped the ball and intercepted it before stepping out of bounds.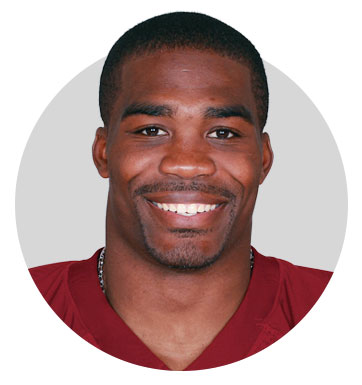 Prioleau: "We were bluffing a blitz on the left side of the field and I'm up on the line acting like I was rushing. I look back and Sean is standing right behind me and I knew he was supposed to be on the right side, deep half-field coverage. Right prior to the snap, you see him take off to center field and at the snap he takes off to the sideline. Brett saw the open guy but Sean was able to get back to where he needed to be. Only Sean could do that. It was the most amazing thing ever."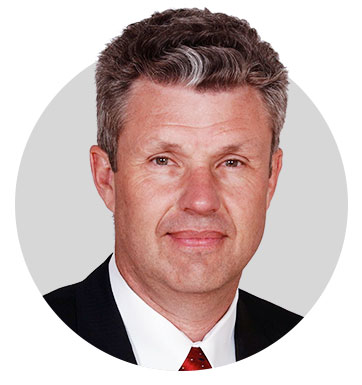 Williams: "He stayed way too late in that bluff. Way too late. Favre read it like Sean was going to cover [Prioleau's] guy so he threw away, deep down the left side to our right sideline. I don't know how the f— he covered that much ground to go intercept that ball. I was breathless. I was getting ready to m—–f— him on the sideline. … Then he makes the interception. I shake my head and keep my mouth shut. He comes to the sideline and … he wouldn't look me in the eye. He barely, barely smiled like, 'You may be the only one who knows I'm doing that.' I was going to kill him. He had no business doing that on that call, but that's him making it right ,and he made Favre believe it was a zero-coverage play to where he would throw the ball on that corner. He made him throw it there."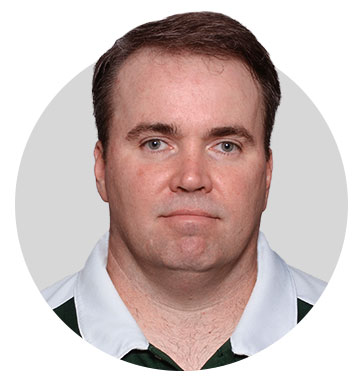 Green Bay coach Mike McCarthy: "That game, they primarily played Cover 2, so he's making big plays in the back half of the field. He was a Hall of Fame-caliber player. Especially in a game like that with the weather, you know you can't let the ball hang in the air that long. That was evident that day."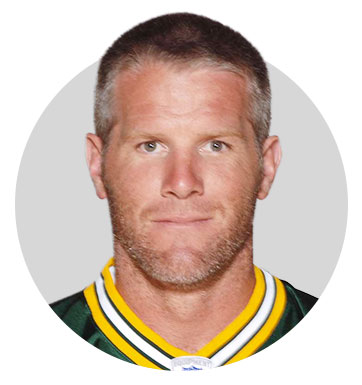 Favre (a day after the game): "I know I can throw further than that, and I know I can throw harder, but for whatever reason that day, it was, I don't want to say a misjudgment or a miscalculation on my part, I just threw it. Did I misjudge Sean Taylor's range? Eh, I still think had the ball ended up where I wanted it to, or where I thought it was going. … But, that's not happened to me very often."
On Taylor's second interception, it was second-and-8 from the Packers' 42-yard line. Favre thought he had a blown coverage by corner Carlos Rogers. Instead, it was a trap. Taylor sprinted over for the interception with 4:32 remaining. After running 15 yards and about to be tackled, he lateraled to linebacker Rocky McIntosh, who lost four yards.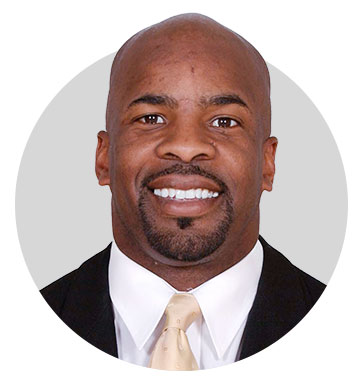 Jackson: "We used to run all trap coverages and blitz inside, and Sean was the over-the-top defender to the blitz side. He'd line up to the other side of the field and make it look like no one was over there trapping and the guy was wide open. It played right into what the gambler Brett Favre wanted. He became the cat chasing the mouse. He set up the traps, and as soon as we ran those blitzes and calls, Sean knew it instantly, and Favre took the bait and kept trying to get it in there. It was a masterful day, a perfect example technique-wise and teaching of the tape of how to teach guys how to bait a QB into throwing interceptions."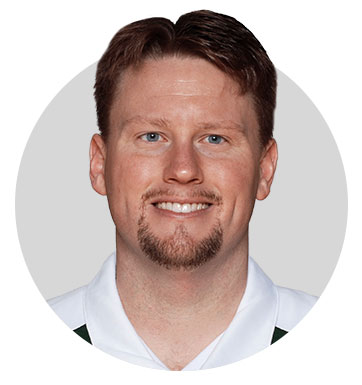 Green Bay assistant coach Ben McAdoo, 2006-13: "It's hard to hit the sweet spot in the zone when you have a player like him who can cover a large amount of ground."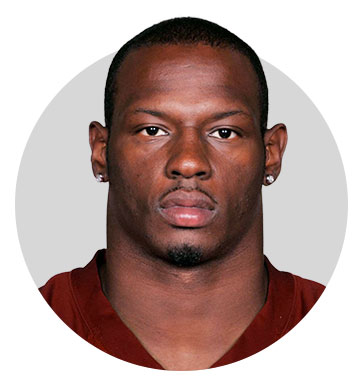 McIntosh: "He got an interception, and he messed around and lateraled to me. Then all the guys were like, 'Hey, Rock, pass it to me, pass it to me' I was like what are you doing, go block. He passed it back to me, and Sean was like, 'Go, go, go, go, go.' … The dude is capable of anything and can do anything different from anyone else. When he turned and lateraled, I was like, 'What are you doing? I'm getting ready to block for you.'"
After the game, a 17-14 loss by the Redskins, Taylor didn't celebrate but lamented the loss and interceptions that got away.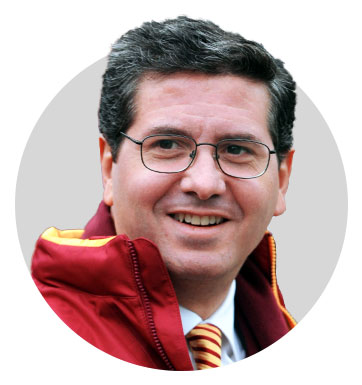 Snyder: "In the locker room, he was very upset because he felt he should have had four or five (interceptions) and we would have won. He didn't want to disappoint anybody. He was really, really upset. An emotional guy. He wanted to win more than anything. … I was just thinking that I have the best safety in football. That was pretty impressive to see him bait a Hall of Fame quarterback. He may have been my best player we ever drafted."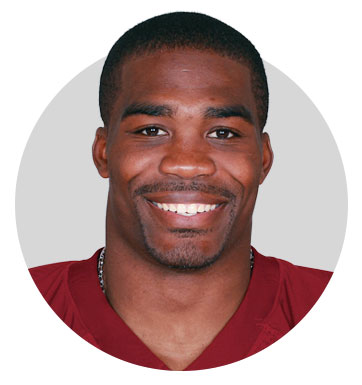 Prioleau: "The first thing I remember telling him when we got back to the locker room was, 'Man, you just balled out.' I told him, 'I ain't never seen anything like that. You are the best I've ever seen.' Now, I'm just an average special-teams guy. He looked me dead in the eye and said, 'I'm trying to be like you.' I was like, whatever. But it was more the respect and the preparation and professional side of it. I appreciated that. He's 10 times a better safety, but the influence I felt myself and Ryan Clark had on him prepared him to be a pro. I helped him watch film, showed him little tips and keys how to read things on the field that required more than instincts."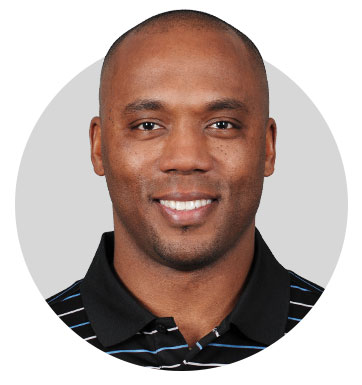 Riddick: "I remember talking to him after that game, saying that was one of the best games I'd ever seen him play. He said something to the effect of, 'I could have played a whole other game. I'm in that good of shape.' I asked him if he was tired or emotionally spent. He said, 'No. This is what I've been training for. It's why I changed my body. It's why I trained in the offseason.' He wasn't shocked by how his game was taking off."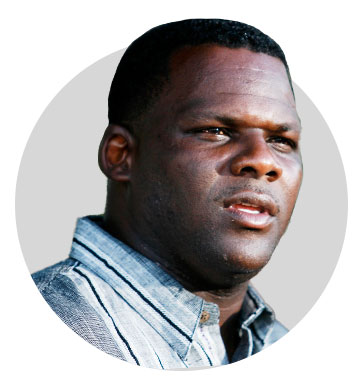 Pedro Taylor, Sean's dad: "Sean was always hard on himself after games. We'd talk and he'd say, 'I messed up.' I'd say, 'Think about the good things you've done.' And he'd say, 'Yeah, but that play I should have had.' I said, 'Move on to the next play.' He tried to do that and wanted to do that. But he knew that you've got to make the plays you've got because they could change a season or change a game."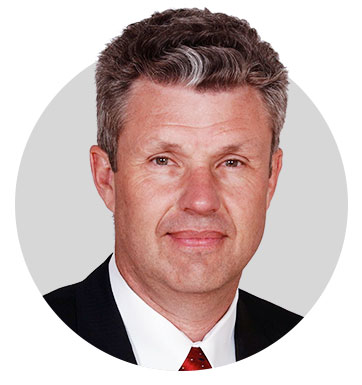 Williams: "We were in staff meetings grading game tape [the next day]. We ran that [first interception] back 20, 25 times in the coaching staff room and were grading players. Not a word was said. People were just shaking their head. Finally, I decided to say, 'What do you think?' Steve says, 'He makes us all better coaches.' I said, 'You're damn right he does.' "
More than a week later, the Redskins presented Taylor a game ball painted to commemorate his interceptions against Favre. Jackson, Taylor and Landry met after breaking down film.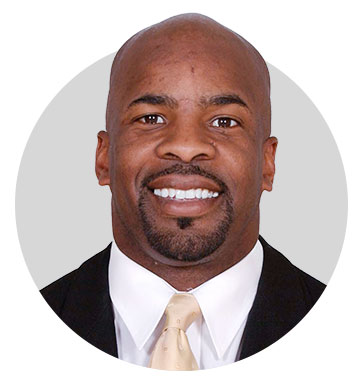 Jackson: "As he walks out of the meeting, he has the ball with him and throws it in the trash can. This is a Hall of Fame ball. LaRon and I look at each other. I go in the trash and get it. I said, 'Why throw it in the trash?' He said, 'Coach, because we didn't win, so that ball doesn't mean anything to me. I said, 'S—, can I have it?' I've still got it to this day. When I talk to LaRon, he says, 'Be glad I was a rookie or we would have fought for it.' Sean was more concerned about the balls he dropped instead of breaking the record."
Prologue
Taylor injured his knee Nov. 11 and was going to miss at least two weeks. The Redskins played in Tampa Bay on Nov. 25. Still injured, Taylor flew to Florida to be with his fiancée and 18-month-old daughter at their home in suburban Miami. He was shot at night on Nov. 26 and died a day later.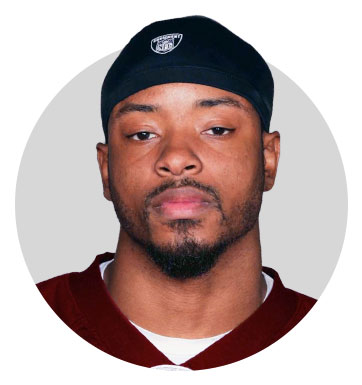 Moss: "He shared with me earlier how someone had broken into his house and he wishes he had been there. I remember saying, 'I'm glad you wasn't there; I don't know what you would have done.' Sean was one of them dudes. If you want to be in an alley at 3 a.m. in the roughest city in the world anywhere, you want Sean with you. He didn't back down from nobody and didn't fear nobody. We talked a little more about what happened and then that was it. I talked to him as a friend and brother and said I was glad you weren't there. Those situations scare me to this day. … After that season, I had a hard time sleeping at night; from '07 to now, I haven't slept well. It's just being paranoid. I was used to being a hard sleeper. I feel someone is coming to get something that I worked hard for."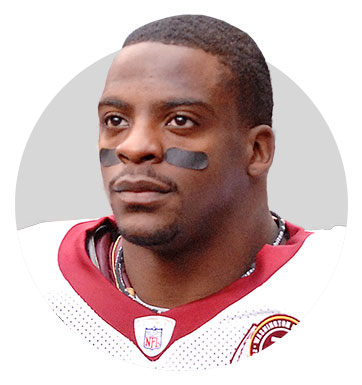 Portis: "On Nov. 20, my oldest son was born. On a Saturday before we left for Tampa Bay, it was myself, him and Santana having a conversation. It was the craziest conversation we had. He was upset with me because I didn't tell him about my son. At the time I was dealing with a lot. He said, 'You should be happy. You have a son to carry on your legacy.' He was so excited. He made me excited about being a father, where I was afraid at the time it had happened because this wasn't a woman I was with. To me, it was scary. He made my mindset change. … I remember looking back — we had double doors to the locker room. They were swinging, and I looked and Sean was standing there. The door swung once and he just disappeared."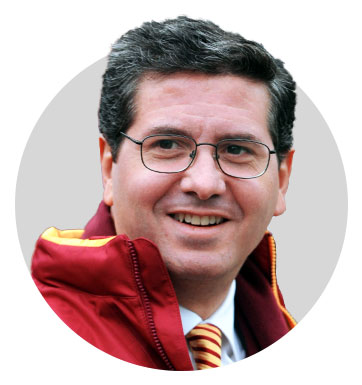 Snyder: "I was the last guy at Redskins Park to see him the day he left. I saw him in the parking lot, and he was like, 'Check this out.' He was all thrilled because his knee was almost there. We spent a few minutes talking. I did not know he was going to Florida. And then we played, and then I got that phone call. I miss him."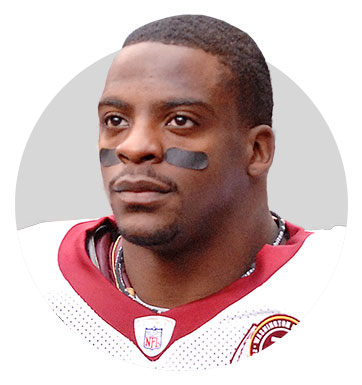 Portis: "We flew down, myself and Mr. Snyder, to Miami and went to the hospital, and the doctors said he needed rest, that it was a critical night, and if he got through the night his chances were great. Doctors felt good about his recovery, and sitting at dinner we all said the signs looked good. We wanted to go back to the hospital, but I remember Mr. Snyder said the doctor said he should rest so we'll go first thing in the morning before we fly back. … I woke up to banging on the door. I looked at the window and it was still dark so I knew it was bad news. I'm like, 'Damn.' I look through the peephole to see Mr. Snyder standing outside the door. He fell into my arms and said, 'He's gone.' It felt like I was still dreaming. I remember closing the door and went back to bed and was like, 'No. This can't be happening.' And he was gone."
Will Ravens' Ronnie Stanley become the NFL's highest-paid non-QB? – Baltimore Ravens Blog
Last year at this time, the question surrounding Baltimore Ravens left tackle Ronnie Stanley was whether he would make his first Pro Bowl.
Now it's legitimate to ask whether Stanley is going to get paid like no other non-quarterback in the NFL.
Stanley's ascension to the top of his position comes as he enters the final year of his rookie contract and an enviable situation. The left tackle market suddenly became inflated while lacking a core of young and established blockers.
In addressing his contract situation this past week, Stanley said, "I definitely want to get paid my value and what I'm worth."
Given that he's a first-team All-Pro, Stanley is expected to surpass Houston's Laremy Tunsil, who escalated the value for left tackles in April by signing a three-year contract that averages $22 million per season.
• Stefanski's early impression on Browns
• How A.J. Brown can avoid soph slump
• Steelers' D vs. division's three Heisman QBs
• How Hyde fits in Seahawks' backfield
• Inside Broncos' biggest positional overhauls
Coming off one of the best seasons by a left tackle in recent memory, Stanley could move past Chicago pass-rusher Khalil Mack ($23.5 million per season) and Los Angeles Rams defensive tackle Aaron Donald ($22.5 million) to become the richest non-QB in the league.
In protecting the blind side of NFL MVP Lamar Jackson, Stanley allowed six pressures, the fewest by an offensive tackle in 14 years. He was named Pro Football Focus' Pass Blocker of the Year.
In opening holes for the NFL's all-time single-season rushing attack, Stanley helped Baltimore average 7.2 yards per rush on the left side. In the past 15 years, only the 2018 Carolina Panthers gained more yards per carry on the left side (7.4).
Detractors will say no left tackle is worth that money (over half of the NFL's starting quarterbacks are making less than $22 million per season) and that Stanley's numbers are more reflective of how teams are reluctant to full-out blitz Jackson. Others feel the Ravens can't spend on Stanley when three Pro Bowl players (cornerback Marlon Humphrey, tight end Mark Andrews and offensive tackle Orlando Brown Jr.) are scheduled to become free agents after the 2021 season and Jackson will likely be seeking a record-setting deal around that time.
Baltimore can keep Stanley at what amounts to be a bargain price for the next two years. Stanley is making $12.86 million in his fifth-year option this season, and he could receive the franchise tag at around $15 million in 2021.
Ultimately, the Ravens will have to make the tough decision: Give Stanley the biggest average-per-year deal in franchise history or search for his replacement.
Baltimore understands the challenge of finding a long-term answer at left tackle. After Hall of Fame offensive lineman Jonathan Ogden retired in 2007, the Ravens went through seven starting left tackles in eight years: Jared Gaither, Adam Terry, Michael Oher, Bryant McKinnie, Eugene Monroe, James Hurst and Kelechi Osemele.
It wasn't until the Ravens used the No. 6 overall pick in the 2016 draft on Stanley did they stop the turnstile. He was solid in his first three seasons before his breakout year in 2019, which moved him to the top of a position that lacks a lot of star power.
The days of Ogden, Walter Jones and Joe Thomas are gone. The current top protectors of the blind side are Stanley and Green Bay's David Bakhtiari.
Dallas' Tyron Smith and New Orleans' Terron Armstead can't stay on the field. San Francisco's Trent Williams hasn't played a game since 2018. Indianapolis' Anthony Castonzo turns 32 before the season.
Tunsil became the highest-paid left tackle because of leverage. The Texans traded two first-round picks and a second-rounder to the Miami Dolphins for Tunsil, and they couldn't afford to let him walk.
So Tunsil received $4 million more per season than any other offensive tackle in NFL history. How much more will it jump with Stanley?
Last season, Tunsil allowed three sacks and committed a league-high 17 penalties, including 14 false starts. Stanley didn't give up a sack and was flagged just four times.
To keep Stanley, it certainly looks like the Ravens will have to give him a contract that exceeds the $22 million-per-year deal signed by quarterback Joe Flacco in 2016.
If anyone needed a reminder about how much teams covet offensive tackles, five were taken in the first round in this year's draft. The Browns, Jets and Dolphins all selected tackles in hopes of protecting young franchise quarterbacks.
The Ravens know the price it'll take to keep Stanley shielding pass-rushers from Jackson. It's just unknown whether they're willing to pay it.
Chase Young and Markelle Fultz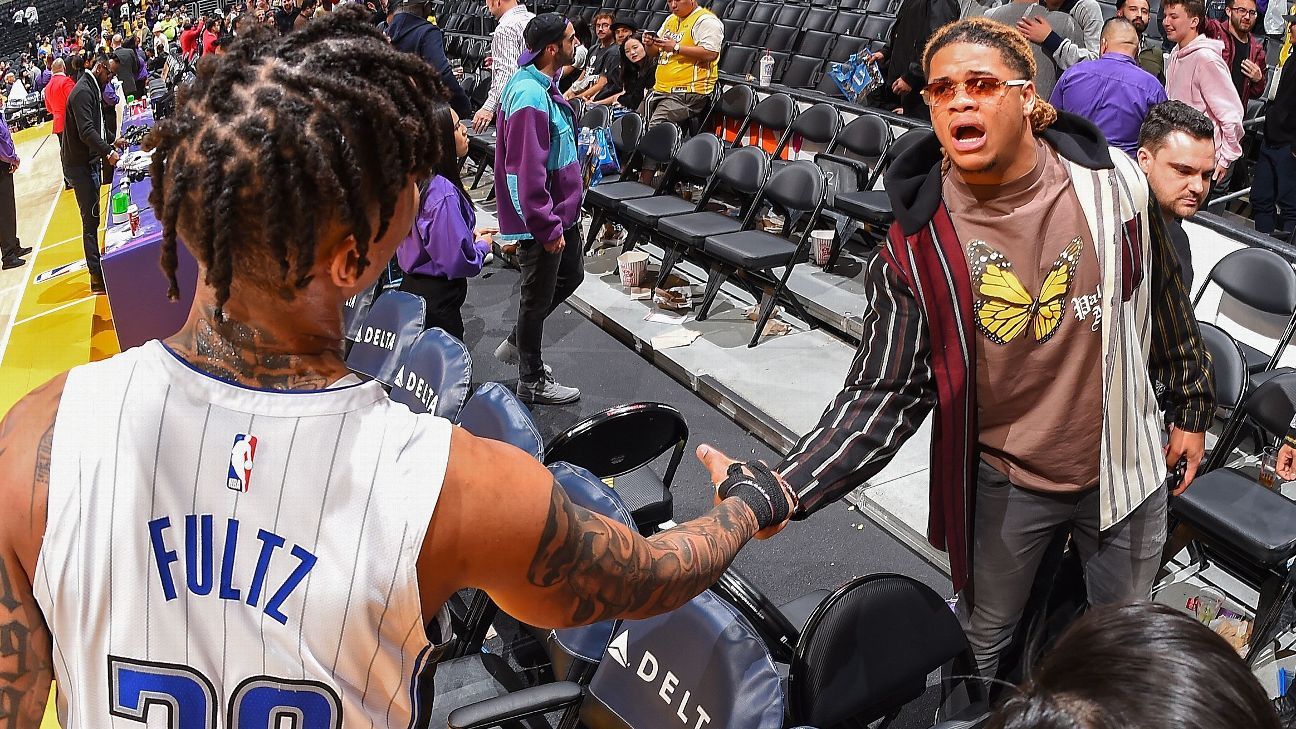 A little over five years ago, Maryland high school basketball teammates Chase Young and Markelle Fultz expressed the same vision for the future. It was ambitious: The pair set a goal to go No. 1 in their respective drafts, Young in the NFL and Fultz in the NBA.
"We just had a fire in us in high school," said Young, a better prospect as a pass-rusher than as a basketball player at DeMatha High, "and in our sports we were both doing pretty well. The first pick is something everyone wants to be, and that was something we wanted to do. We weren't going to stop until we got it."
They knew they would need to push each other to make their dreams reality. Sometimes it meant battling on the court, where Fultz's talent flashed against Young's competitiveness. Young asked — demanded — to guard Fultz in practice. Sometimes it was a one-on-one battle before or after practice. Other times it was during a full-team workout.
Those practices revealed traits that helped Fultz achieve his goal, going No. 1 to the Philadelphia 76ers in 2017. The guard has since been traded to the Orlando Magic. Young just missed the mark, being taken No. 2 by the Washington Redskins in this year's NFL draft.
What happened during their one-on-ones depends on whom you ask.
Fultz: "It wouldn't go too well. He would either foul or I would score."
Young: "No, he was just soft. I used to strap him. I was lockdown. I was like a Dennis Rodman."
DeMatha basketball coach Mike Jones: "Markelle is telling the closer version to the truth."
Jones gets the last word, because it speaks to the players' relationship, developed at the all-boys school in Hyattsville, Maryland, and a bond that remains strong.
"If Markelle had a great practice against Chase one day, that didn't discourage [Young] the next day from saying, 'I got him again.' And vice versa. … That's one of the things that pushed them to be as good as they are."
Opponents at an early age
Young and Fultz knew of each other before they met. Young said they likely were opponents in youth basketball leagues. But Young started his prep career at Pallotti High in Laurel, Maryland, staying there through his sophomore football season before transferring to DeMatha and playing on the junior varsity basketball team.
"I realized I had seen him before, multiple times," said Fultz, who was a grade older. "I was like, this dude is big as hell. Seeing the way he moved for his size was one of the first things I noticed."
They grew close, in part because they had a lot in common.
"We had a career center and we'd go in and get help and come early," Fultz said. "He was in there just like I was. To see someone care so much about everything and being a good person and getting good grades and treating people the right way, it reminded me of myself. It was easy to relate."
Within a year, both had become big-time talents; Fultz knew by his senior season he'd likely be one-and-done in college. Young, who was coming off a 19-sack season as a junior, was being recruited as a defensive end by Alabama, Ohio State and a host of others. He chose the Buckeyes and then shared his goal of going No. 1 in the NFL draft.
"It's a mentality we had being young," Fultz said. "We didn't know where we'd be, but we both believed, with the work ethic and talent we had, that anything is possible, so why not set it to be that?"
Fultz said seeing Young dominate in football motivated him. "He's killing it during his season; I need to kill it in mine. It doesn't put pressure; it's more of a brotherly competition."
Young followed Fultz's freshman season at the University of Washington closely. Then a high school senior, Young studied Fultz's highlight tapes, interviews and practice videos.
"It was somewhere I wanted to be one day, just on the football side," Young said. "It motivated me by him doing well. It's like, I know I've got to keep pushing because I've got to do well, too."
Huge goals, simple plan
Chase Young and Markelle Fultz reflect on setting the goal of being the No. 1 overall pick in their respective sports while still in high school.
As Jones said, there's a difference between saying you want to do something and having a plan to make it happen. That's what separated Fultz and Young from others. Their plan was simple: Work hard every day.
"They really motivated each other," said Young's mother, Carla. "They knew their skill level and desire to be great and to keep each other accountable and keep pushing one another.
"[Young] would say, 'I'm going to do this.' He didn't talk about 'I want to.'"
Fultz worked on the details of his game — what he would do, for example, when he got into the lane. He would leave school after practice and find another gym for more work. In the summertime, Fultz would arrive early to camps where he was working in order to do extra dribbling or shooting drills. This past summer, when he was about to enter his third NBA season, Fultz showed up four hours early for camp, then stayed for a couple of hours afterward.
Young developed a workmanlike attitude when he was 6 years old. His parents remembered that former star running back Herschel Walker never lifted weights. Young didn't lift weights until high school. Instead, he did pushups, squats and agility work with a ladder or cones. He would play a card game, and, based on the card he picked, he would have to do a corresponding number of exercises. And, Young became a film junkie before he reached Ohio State.
"He worked hard from an early age," Carla Young said. "We never had to tell him to work out or exercise. We almost had to threaten him to sit down."
During football season in high school, Young would head to the gym after practices for 20 minutes of shooting baskets with no coaches around.
"Some guys are talented in one [sport] so they have this prima donna or this, 'I'm Chase Young so I don't have to do that' attitude,'" Jones said. "He never behaved that way. He played like he had something to prove. I knew I could count on Chase.
"If he wanted to be a Division I basketball player, he could have been. I want that to be very clear. You could see his talent and size and his work ethic."
Still there for each other
In January, Young was in Los Angeles training for the NFL draft. On Jan. 16, Fultz's Magic were playing the Los Angeles Lakers. With Young sitting courtside, Fultz compiled a triple-double with 21 points, 11 rebounds and 10 assists in an upset win. Before the game, Young had challenged Fultz to score a certain number of points. Fultz was ready.
"I told him, 'I'm about to go crazy and play good,'" Fultz said. "That's the big thing, both of us are competitive. He would say, 'I bet you won't kill this game or do this.' I'd say the same to him. Our competitive nature going against each other and who can do better is what drives us."
Just like in those practice sessions.
"That's the reason I like him so much, because his confidence is always high no matter what," Fultz said. "That's what's pushing me to keep killing him. I try to break his confidence, but he always seems to have it."
Fultz can also provide tips for handling sudden wealth and increased attention. He endured a rocky start to his NBA career because of a shoulder injury. He was traded midway through his second season. Fultz was working on a solid year with Orlando before the league shut down because of the coronavirus pandemic. "If he goes through something, he knows to never give up," Fultz said. "He knows I'm a resource. I've been through a lot. I won't sugarcoat it or tell him what he wants to hear. He was someone who reached out to me, making sure I was OK. He was always telling me I'm good."
The two speak almost daily, so Young knows he can count on Fultz to help if he hits a rough patch.
For now, though, Young must live with one fact: He went one spot lower than Fultz.
"He was the best player in his draft, even though he went No. 2," Fultz said. "I got that little edge over him."
Young's retort: "In basketball, the best player in that draft gets picked [first]. I feel I was the best player in this year's draft, but if a team needs a quarterback, they're gonna pick a quarterback."
So the Cincinnati Bengals selected Joe Burrow first overall. Nonetheless, one goal stated in high school was darn near accomplished. Maybe Young didn't go first, but he made his point.
"It was crazy. We talked about it," Fultz said. "It was something we always believed."
The NFL's highest-paid non QB? Might not be who you think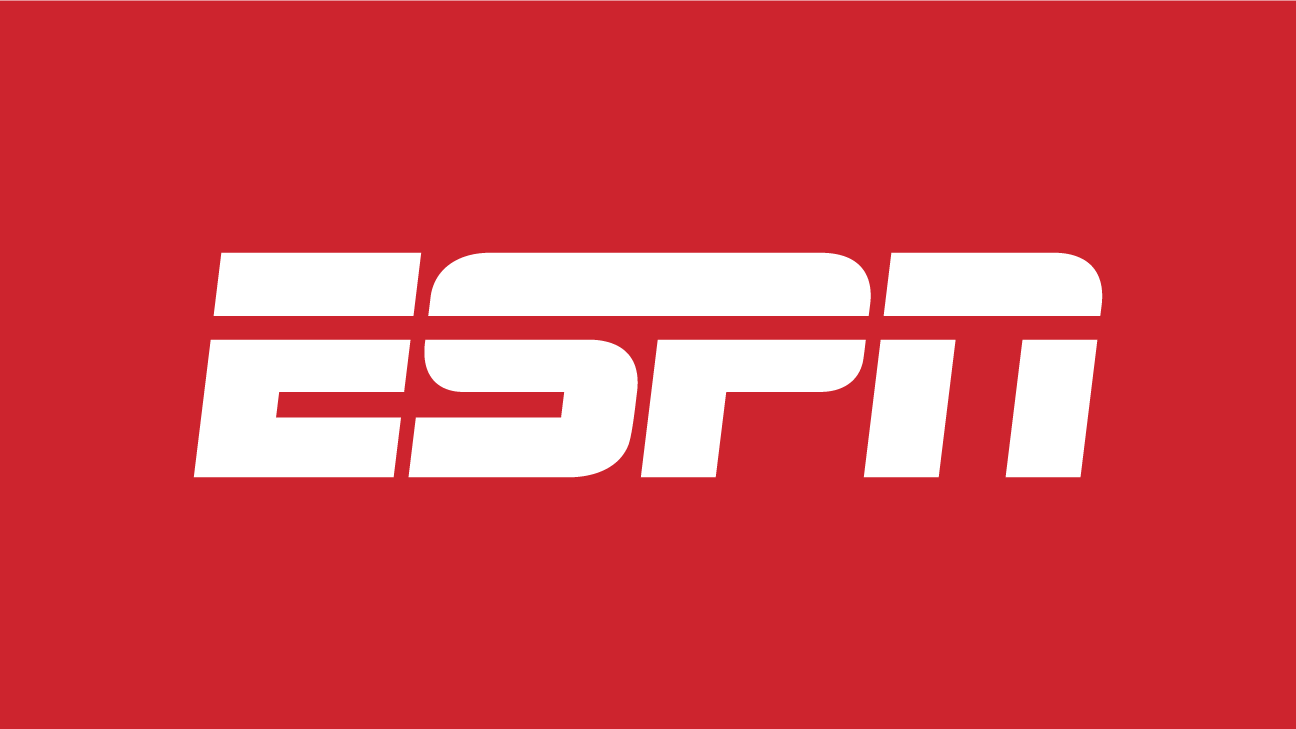 The dearth of quality left tackles comes at an opportune time for Ravens standout Ronnie Stanley, who could break the non-QB bank.

Source link