Rhys Hoskins leads Phillies to MLB The Show win over Marlins' Miguel Rojas
Thursday would have been Opening Day in Major League Baseball.
Fifteen games were on the docket, including the defending World Series champion Washington Nationals facing the New York Mets; the New York Yankees squaring off against the Baltimore Orioles; the Houston Astros meeting the Los Angeles Angels; and the California matchup of the San Francisco Giants and the Los Angeles Dodgers.
But with Opening Day postponed due to the coronavirus pandemic, MLB The Show, developed by Sony Interactive Entertainment, took center stage on baseball twitter.
ESPN Daily newsletter: Sign up here!
Teams such as the Cleveland Indians offered codes for The Show, and several others, including the aforementioned Astros, put on computer simulations of what should have been their Day 1 matchups.
More: Nevada approves betting on Counter-Strike: Global Offensive esports | Brian Bowen II leads Pacers to virtual victory over Frank Kaminsky's Suns | IndyCar, iRacing team up for six events starting March 28
The main event of the baseball video game scene on Thursday, however, was certainly the Philadelphia Phillies vs. the Miami Marlins, as played by Phillies first baseman Rhys Hoskins and Marlins infielder Miguel Rojas. After seven scoreless innings, Hoskins scored in the eighth and ninth and kept Rojas off the score sheet, taking the contest 2-0. Bryce Harper led the way for Philadelphia with a homer and a pairs of RBIs.
"This was a lot of fun," Hoskins said during the Phillies' stream of the game on YouTube. "It's good to get some baseball on Opening Day when we're supposed to be playing."
Both Hoskins and Rojas had a lot of fun throughout the hour-and-a-half stream, trading stories and giving scouting reports on their teammates.
At one point, Hoskins asked Rojas about choosing a farm system pitcher as his reliever.
"Tell me about Sterling Sharp," Hoskins said.
"Sterling Sharp … He's a great MLB The Show player," Rojas quipped. "That's why I brought him in out of the bullpen for the first time. I know Sharp is watching, so Sharp, congratulations, this is your MLB debut."
While practicing social distancing and self-quarantining due to COVID-19, many athletes across multiple leagues have turned to video games: The Phoenix Suns lead the way in the NBA on game simulations involving athletes; one tweet from an esports commentator went viral and led to an entire FIFA tournament involving the Spanish La Liga; and multiple athletes are competing in online tournaments in Call of Duty: Modern Warfare and other titles.
Shin-Soo Choo donating funds to Rangers minor leaguers
Texas Rangers veteran Shin-Soo Choo bounced around from Grand Chute, Wisconsin, to Tacoma to Buffalo in his first three seasons in baseball, so he knows firsthand how tough life is for minor leaguers.
So Choo is opening his pockets to minor leaguers in the Texas organization who are struggling because of the coronavirus shutdown. The 37-year-old designated hitter is giving $1,000 each to approximately 190 players in the Rangers' farm system.
"I came here with nothing, but baseball has given me a lot since," Choo told Naver Sports of South Korea. "Minor league players are the future of our organization. I just hope that they can fight through and overcome this difficult time."
Choo, who was a teenager out of South Korea when he signed his first contract with the Seattle Mariners in 2004, shared a text exchange he had with outfielder Eli White, who played with Triple-A Nashville last season.
"Hey, Choo, this is Eli," White texted. "Thanks for helping me out with the per diem checks. It is going to help my wife and I out a lot."
Choo's response: "Eli don't worry about money. Just keep playing baseball. Let me know if you need something more."
Major League Baseball announced Tuesday that it would pay all minor leaguers a minimum of $400 per week — plus medical benefits — through the end of May.
Choo, an All-Star in 2018, was slated to earn $21 million this season, the final year of a seven-year, $130 million deal with the Rangers.
DirecTV to carry Dodger games on SportsNet LA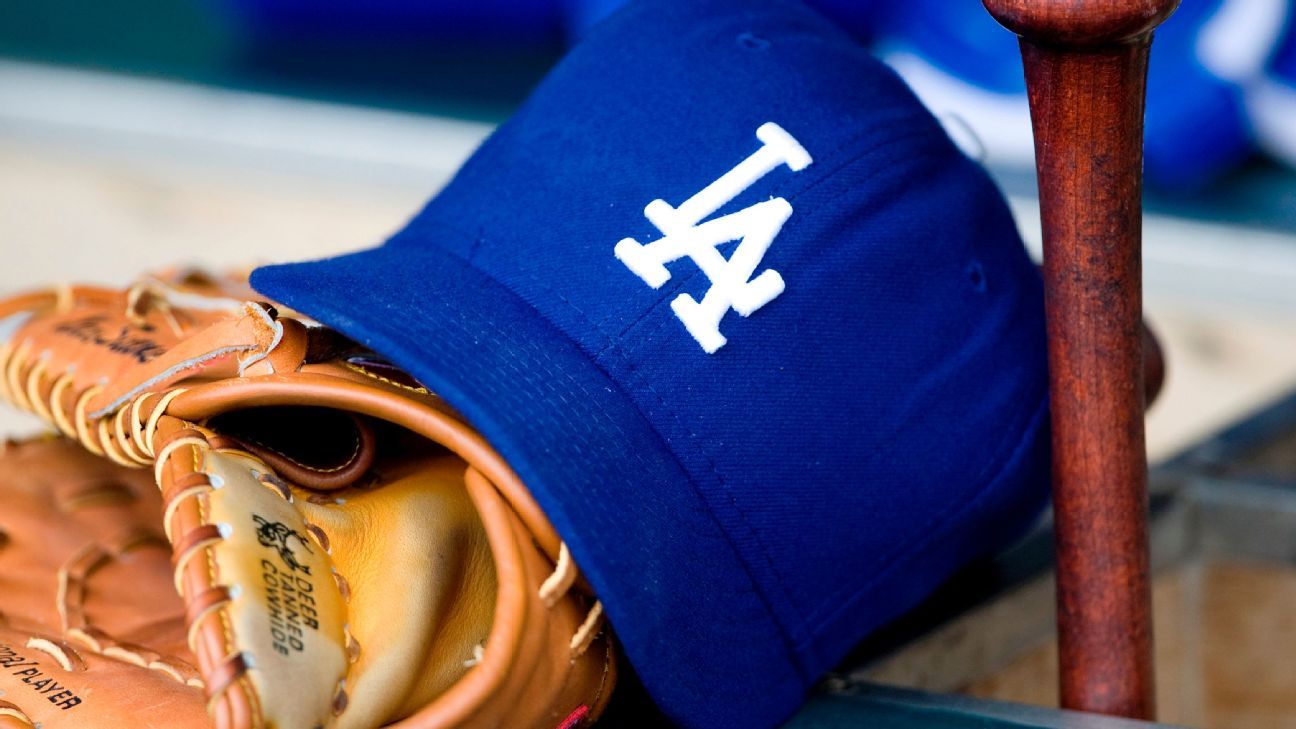 DirecTV has reached a deal to carry the Los Angeles Dodgers network, SportsNet LA.
The Dodgers own the channel but granted exclusive negotiating rights to what was then, Time Warner Cable, in 2013.
Until now, the majority of Los Angeles has not been able to watch Dodgers games because DirecTV has not carried the channel.
"This agreement underscores our commitment to provide all Dodgers fans the opportunity to enjoy our award-winning programming and live game coverage," said Dan Finnerty, Senior Vice President, Spectrum Networks. "Working together with AT&T, we were able to reach an agreement to offer the region's most popular teams to local fans across AT&T's video platforms."
MLB cancels Cubs-Cards London series in June
Major League Baseball has canceled its London Series in June between the St. Louis Cardinals and Chicago Cubs because of the coronavirus pandemic.
The teams were set to play two games at West Ham's Olympic Stadium on June 13 and 14.
Baseball commissioner Rob Manfred made the announcement in a memorandum sent to MLB employees on Wednesday.
"We made the decision because it was unlikely the events would go forward, and timely cancellation allowed us to preserve important financial resources," Manfred wrote. "We also have canceled agreements with service providers and delayed projects that involve large capital expenditures."
MLB played in Europe for the first time last June 29-30, when the New York Yankees swept a pair of games from the Boston Red Sox in London.
Opening Day was to have been March 26, and MLB has delayed the start of its season until mid-May at the earliest.The NBA, NHL and all other major sports leagues are currently on hold.
Like the United States, Great Britain has been hard hit by the virus.
The Cardinals won the NL Central last season. while the Cubs made a push late but then faded to finish third.
Major League Baseball had already canceled two series scheduled for this season in Mexico City and San Juan, Puerto Rico.
The San Diego Padres had been scheduled to play the Arizona Diamondbacks on April 18-19 in Mexico City, and the New York Mets were supposed to play the Miami Marlins on April 28-30 in San Juan. The games will be rescheduled for the home teams' sites in Arizona and Miami, MLB said.
Manfred also referenced last week's agreement with the players' association in which teams agreed to provide $170 million in advance pay and the union agreed not to make claims for additional pay. As part of the deal, if the season is scrapped, players would receive service time for 2020 matching what they received in 2019.
"The agreement provided much needed certainty to our clubs and avoided a confrontation with the players' association at a time when our country has limited tolerance for petty squabbles," Manfred wrote. "Most important, I truly believe that the agreement is a necessary first step toward getting the game back on the field."
Information from The Associated Press was used in this report.