Stubhub furloughs employees, other ticket sites face challenges in wake of pandemic
The ticketing giant Stubhub has begun furloughing employees, making it the first major ticketing company to publicly admit to significant cost-cutting moves in the wake of financial damage created by the coronavirus pandemic.
Following the postponement or cancellation of hundreds of sporting events — including 448 NBA and NHL games, along with the entirety of the MLB season and March Madness — the ticketing industry has been grappling with the massive financial implications of empty arenas and other live-event venues, including all spectator sports in the United States.
In a statement to ESPN, StubHub said, "Given the impact of the coronavirus on the live-events industry, we have made the difficult but responsible decision to furlough a portion of our employee base." The company emphasized it will "continue to support our customers and partners."
ESPN reported last week that Stubhub, along with other major ticketing sites, would provide fans who purchased tickets to canceled events a full refund or "a coupon worth 120% of their original order to use on a future order."
While StubHub would not provide specifics on the number of people furloughed, the entertainment industry site Celebrity Access, citing an internal email seen by a source, reported StubHub, "furloughed as much as 67% of their workforce," leaving less than 150 out of roughly 450 staffers until "at least June." Stubhub did not dispute these numbers when contacted by ESPN.
TicketNetwork is another big player in the ticketing resale business, working mostly with brokers but also directly with fans. In an emailed response to ESPN's specific questions about whether it has furloughed or laid off any employees, a company spokesman said, "As an organization, once we saw how the pandemic would affect our industry, TicketNetwork started making adjustments and cost cutting measures to ensure the stability of our organization. We continue to support our employees, customers and partners with full capabilities." He continued, "We are doing everything we can to ensure the organization is ready to thrive when these unprecedented times are over."
Ticketmaster and SeatGeek told ESPN they have not furloughed or laid off any employees.
Ticketmaster's parent company, Live Nation, is now facing a credit downgrade after taking on about $3.3 billion in long-term debt last year, according to S&P Global, a financial credit rating agency. "While the extent and duration of the impact on the live events industry are uncertain, we believe Live Nation Entertainment Inc.'s operating performance could be hurt by the growing number of postponed events, lower-than-expected attendance, or any future cancellations," S&P Global announced last week.
In an email to ESPN, a SeatGeek spokesman said, "Working in such a dynamic space, our team is used to scaling costs up and down based on demand" but pointed out that, "on the sports side we have seen some of the biggest teams and leagues in the world already make paycuts to avoid layoffs, and on the entertainment side we have seen some major promoters go as far as to layoff or furlough more than 75% of their staff. It's certainly something every business in the industry has to think about right now."
SeatGeek said not enough focus has been put on the impact to the live entertainment industry. "Not just the ticket providers but also the small local venues, or the hundreds of thousands of people who work in the concessions stands, or on the tour bus, or in the box office. Without government help, we suspect that many of the smaller venues and entities in the live events space are going to struggle to make it through COVID-19," the spokesman said.
TicketNetwork agreed. "The COVID-19 pandemic has hit our industry particularly hard. With the mandate to cancel large gatherings of people, forcing live events such as sporting events, theaters, and concerts to be cancelled or postponed, our business has taken a significant hit in revenue generation. We hope Congress recognizes their opportunity to help impacted industries like ours by swiftly approving and implementing the stimulus package currently in front of them that will help our employees through these difficult times," the spokesman said.
Vivid Seats and the international ticketing giant viagogo did not immediately respond to ESPN's emails on Wednesaday. Viagogo dominates the resale marketplace outside the United States and just completed its $4.05 billion purchase of Stubhub from Ebay last month.
StubHub had long been the leading player in the online ticket resale business until Vivid Seats began eating away at StubHub's market share in recent years, according to multiple sources working in the ticket industry. Vivid Seats is an advertiser with ESPN.
Shin-Soo Choo donating funds to Rangers minor leaguers
Texas Rangers veteran Shin-Soo Choo bounced around from Grand Chute, Wisconsin, to Tacoma to Buffalo in his first three seasons in baseball, so he knows firsthand how tough life is for minor leaguers.
So Choo is opening his pockets to minor leaguers in the Texas organization who are struggling because of the coronavirus shutdown. The 37-year-old designated hitter is giving $1,000 each to approximately 190 players in the Rangers' farm system.
"I came here with nothing, but baseball has given me a lot since," Choo told Naver Sports of South Korea. "Minor league players are the future of our organization. I just hope that they can fight through and overcome this difficult time."
Choo, who was a teenager out of South Korea when he signed his first contract with the Seattle Mariners in 2004, shared a text exchange he had with outfielder Eli White, who played with Triple-A Nashville last season.
"Hey, Choo, this is Eli," White texted. "Thanks for helping me out with the per diem checks. It is going to help my wife and I out a lot."
Choo's response: "Eli don't worry about money. Just keep playing baseball. Let me know if you need something more."
Major League Baseball announced Tuesday that it would pay all minor leaguers a minimum of $400 per week — plus medical benefits — through the end of May.
Choo, an All-Star in 2018, was slated to earn $21 million this season, the final year of a seven-year, $130 million deal with the Rangers.
DirecTV to carry Dodger games on SportsNet LA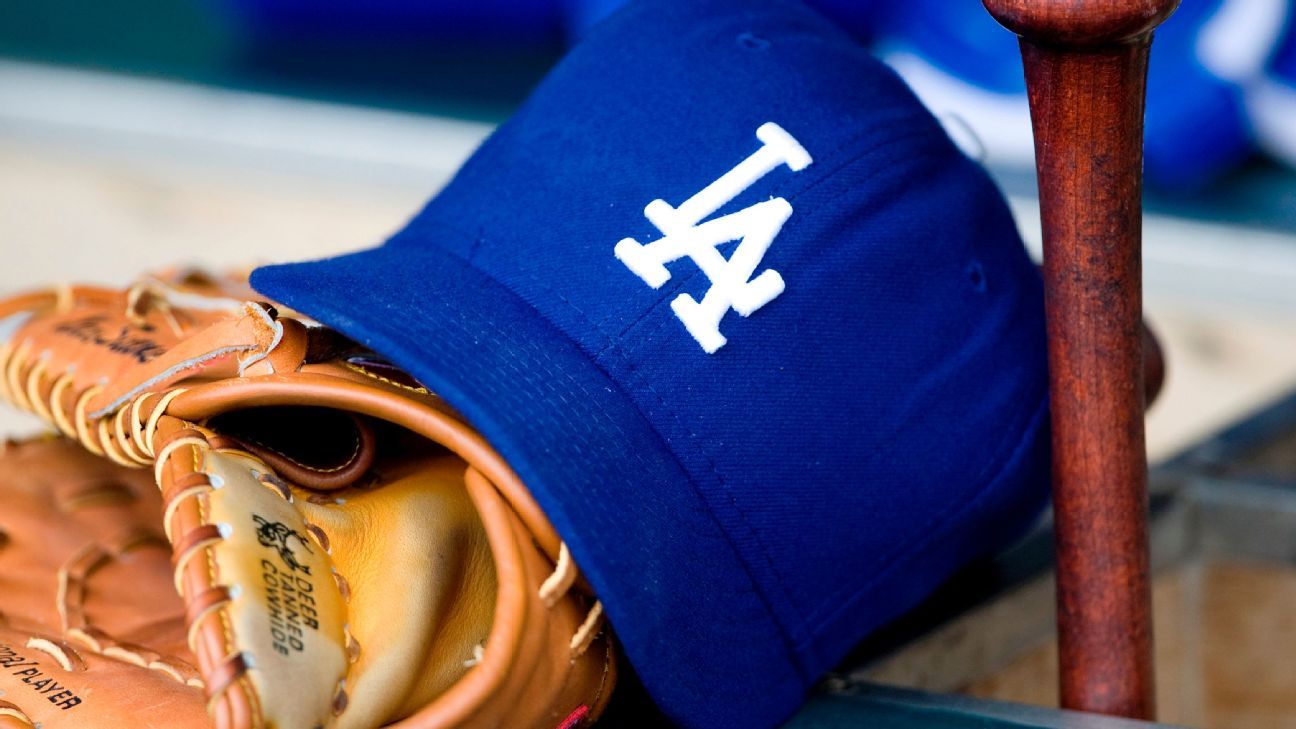 DirecTV has reached a deal to carry the Los Angeles Dodgers network, SportsNet LA.
The Dodgers own the channel but granted exclusive negotiating rights to what was then, Time Warner Cable, in 2013.
Until now, the majority of Los Angeles has not been able to watch Dodgers games because DirecTV has not carried the channel.
"This agreement underscores our commitment to provide all Dodgers fans the opportunity to enjoy our award-winning programming and live game coverage," said Dan Finnerty, Senior Vice President, Spectrum Networks. "Working together with AT&T, we were able to reach an agreement to offer the region's most popular teams to local fans across AT&T's video platforms."
MLB cancels Cubs-Cards London series in June
Major League Baseball has canceled its London Series in June between the St. Louis Cardinals and Chicago Cubs because of the coronavirus pandemic.
The teams were set to play two games at West Ham's Olympic Stadium on June 13 and 14.
Baseball commissioner Rob Manfred made the announcement in a memorandum sent to MLB employees on Wednesday.
"We made the decision because it was unlikely the events would go forward, and timely cancellation allowed us to preserve important financial resources," Manfred wrote. "We also have canceled agreements with service providers and delayed projects that involve large capital expenditures."
MLB played in Europe for the first time last June 29-30, when the New York Yankees swept a pair of games from the Boston Red Sox in London.
Opening Day was to have been March 26, and MLB has delayed the start of its season until mid-May at the earliest.The NBA, NHL and all other major sports leagues are currently on hold.
Like the United States, Great Britain has been hard hit by the virus.
The Cardinals won the NL Central last season. while the Cubs made a push late but then faded to finish third.
Major League Baseball had already canceled two series scheduled for this season in Mexico City and San Juan, Puerto Rico.
The San Diego Padres had been scheduled to play the Arizona Diamondbacks on April 18-19 in Mexico City, and the New York Mets were supposed to play the Miami Marlins on April 28-30 in San Juan. The games will be rescheduled for the home teams' sites in Arizona and Miami, MLB said.
Manfred also referenced last week's agreement with the players' association in which teams agreed to provide $170 million in advance pay and the union agreed not to make claims for additional pay. As part of the deal, if the season is scrapped, players would receive service time for 2020 matching what they received in 2019.
"The agreement provided much needed certainty to our clubs and avoided a confrontation with the players' association at a time when our country has limited tolerance for petty squabbles," Manfred wrote. "Most important, I truly believe that the agreement is a necessary first step toward getting the game back on the field."
Information from The Associated Press was used in this report.