Stars around globe lend support to medical world
Los Angeles Lakers star LeBron James taped a message of support and gratitude for UCLA health care workers Wednesday, joining a trend of athletes finding ways to support medical staffers on the front lines of the coronavirus.
Athletes from around the world, from Pete Alonso to Zlatan Ibrahimovic to Stephen Curry, are expressing direct support and putting their dollars behind medical professionals during this international health crisis.
Some athletes are raising money to directly support medical professionals on the front lines of the outbreak while others are recording videos of support, donating protective equipment to hospitals and feeding hospital staffs working overtime.
James recorded a thank-you message for the UCLA medical staff, as Los Angeles county has reported more than 660 confirmed cases of COVID-19. The UCLA medical staff has been tasked with treating many of those patients while trying to contain the spread of the virus.
"I just want to let you know that ya'll hard work and ya'll dedication does not go unnoticed," James said. "The James Gang family here thanks you guys and hopefully we can get back on our feet and we can get back to our everyday lives very soon.
"… I just want to say thank you once again. Like I said, do not think for one second that you guys are not recognized, that you guys are going unnoticed. The time and commitment you guys are putting in is truly commendable and remarkable."
Ibrahimovic, who is now playing for A.C. Milan in Serie A after formerly playing for the Los Angeles Galaxy of the MLS, has started fundraising campaigns.
The soccer superstar opened a GoFundMe for Humanitas hospitals in Italy. The country has had more than 53,000 reported cases of coronavirus and more than 5,400 deaths, surpassing China for the country with the highest death toll.
In six days, the fundraising totals on Ibrahimovic's pages have exceeded $300,000.
"Italy has always given me so much, and in this dramatic moment, I want to give back even more to this country that I love," said Ibrahimovic, who's previously played for Juventus in Serie A.
"It's a serious issue, and we need concrete help that is not just about a video," Ibrahimovic said in a video tweeted in both English and Italian. "I count on the generosity of my colleagues, of all professional athletes and of those who want to make a small or large donation according to their possibilities, to kick this virus away."
Alonso, the first baseman for the New York Mets, sent individualized, personal video messages to doctors and nurses, thanking them for their sacrifices during the outbreak. In the video, Alonso says that the current pandemic has given him new appreciation for the simple freedom of playing baseball.
— Pete Alonso (@Pete_Alonso20) March 25, 2020
"I just want to thank you so much for all the time and effort that you're putting into this," Alonso said. "Thank you on behalf of everybody because you're part of a bigger picture and trying to help prevent this disease. Thank you for keeping everybody safe and providing protection for everybody if you're on the front line. Thank you and as always, let's go Mets!"
UFC superstar Conor McGregor pledged to purchase more than a 1 million euros worth of protective gear for hospitals in Ireland battling the coronavirus pandemic. McGregor posted a text exchange with Irish politician Paschal Donohue in which he delineated his support plan.
Thank you sincerely for your message, Minister Paschal Donohoe.
Here is my reply. pic.twitter.com/0NcnVgrKaA

— Conor McGregor (@TheNotoriousMMA) March 25, 2020
"Today I am purchasing myself, €1 million euro worth of personal protective equipment to be deployed to all the fighting hospitals in the Leinster region," McGregor said. "Our most affected region, to this date. …
"Where would we be without these brave men and women, I do not know. May god bless over them and keep them safe."
Curry, meanwhile, on Thursday is scheduled to host a conversation on Instagram Live with Dr. Anthony Fauci, one of the leading experts on the coronavirus pandemic and a top medical advisor to President Donald Trump during the White House's response to the international crisis.
Hyped to talk all things COVID-19 with Dr. Fauci of the @NIAIDNews tomorrow. This is a conversation for YOU so submit questions with #SCASKSFAUCI and join at 10am PT tomorrow (Mar 26). Let's get it! pic.twitter.com/7DC0dty6u6

— Stephen Curry (@StephenCurry30) March 25, 2020
"We all have to take responsibility for ourselves and do whatever it takes to #stopthespread," Curry wrote on his Twitter feed on March 15. "There's a sense of urgency to flatten the curve and give ourselves and the healthcare system the best chance to get through this pandemic. Share this message and let's protect each other!"
The Pittsburgh Pirates reached out to their local communities and delivered more than 400 pizzas from two local pizzerias to the staff at Allegheny General Hospital, and Chicago Cubs first baseman Anthony Rizzo teamed up with local Chicago restaurants to feed the staff at Ann & Robert H. Lurie Children's Hospital in Chicago and Joe DiMaggio Children's Hospital in Florida, with nearly 700 meals donated.
Seriously. Our guys are the best.

Bucs players buy 400 pizzas for hospital workers
READ: https://t.co/8OkWOdGJHM pic.twitter.com/Q3BcDfYSsH

— Pirates (@Pirates) March 23, 2020
Thank you Happy Camper Pizzeria for keeping my @LurieChildrens Family well fed today. These pics are making me crave some Chicago pizza. pic.twitter.com/VYRvr96vCq

— Anthony Rizzo (@ARizzo44) March 23, 2020
Minnesota Timberwolves center Karl-Anthony Towns pledged $100,000 in donations last week to help the Mayo Clinic in Minnesota get more tests for the coronavirus to the public. On Tuesday night, Towns took to Instagram to share the news that his mom had been placed in a medically-induced coma as a result of the virus.
Philadelphia 76ers center Joel Embiid also pledged to donate $500,000 to COVID-19 medical relief efforts.
Texas Rangers manager Chris Woodward and his wife Erin expressed gratitude for first responders and health care workers.
Stay home. Stay safe. Thank a first responder.#TogetherWe pic.twitter.com/rTpbeKCt7y

— Texas Rangers (@Rangers) March 25, 2020
"On behalf of the Woodward family, we'd like to thank all of the first responders and healthcare workers all across the country and especially in the great state of Texas," Woodward said.
Soccer icons Lionel Messi and Cristiano Ronaldo and Manchester City coach Pep Guardiola all made donations worth €1 million to help overburdened health care systems deal with the coronavirus pandemic.
Ronaldo's donation went towards buying equipment for the ICY at Lisbon's Santa Maria Hospital, while Messi and Guardiola's contributions went towards the health efforts in Spain, the second-most affected country in Europe after Italy.
Shin-Soo Choo donating funds to Rangers minor leaguers
Texas Rangers veteran Shin-Soo Choo bounced around from Grand Chute, Wisconsin, to Tacoma to Buffalo in his first three seasons in baseball, so he knows firsthand how tough life is for minor leaguers.
So Choo is opening his pockets to minor leaguers in the Texas organization who are struggling because of the coronavirus shutdown. The 37-year-old designated hitter is giving $1,000 each to approximately 190 players in the Rangers' farm system.
"I came here with nothing, but baseball has given me a lot since," Choo told Naver Sports of South Korea. "Minor league players are the future of our organization. I just hope that they can fight through and overcome this difficult time."
Choo, who was a teenager out of South Korea when he signed his first contract with the Seattle Mariners in 2004, shared a text exchange he had with outfielder Eli White, who played with Triple-A Nashville last season.
"Hey, Choo, this is Eli," White texted. "Thanks for helping me out with the per diem checks. It is going to help my wife and I out a lot."
Choo's response: "Eli don't worry about money. Just keep playing baseball. Let me know if you need something more."
Major League Baseball announced Tuesday that it would pay all minor leaguers a minimum of $400 per week — plus medical benefits — through the end of May.
Choo, an All-Star in 2018, was slated to earn $21 million this season, the final year of a seven-year, $130 million deal with the Rangers.
DirecTV to carry Dodger games on SportsNet LA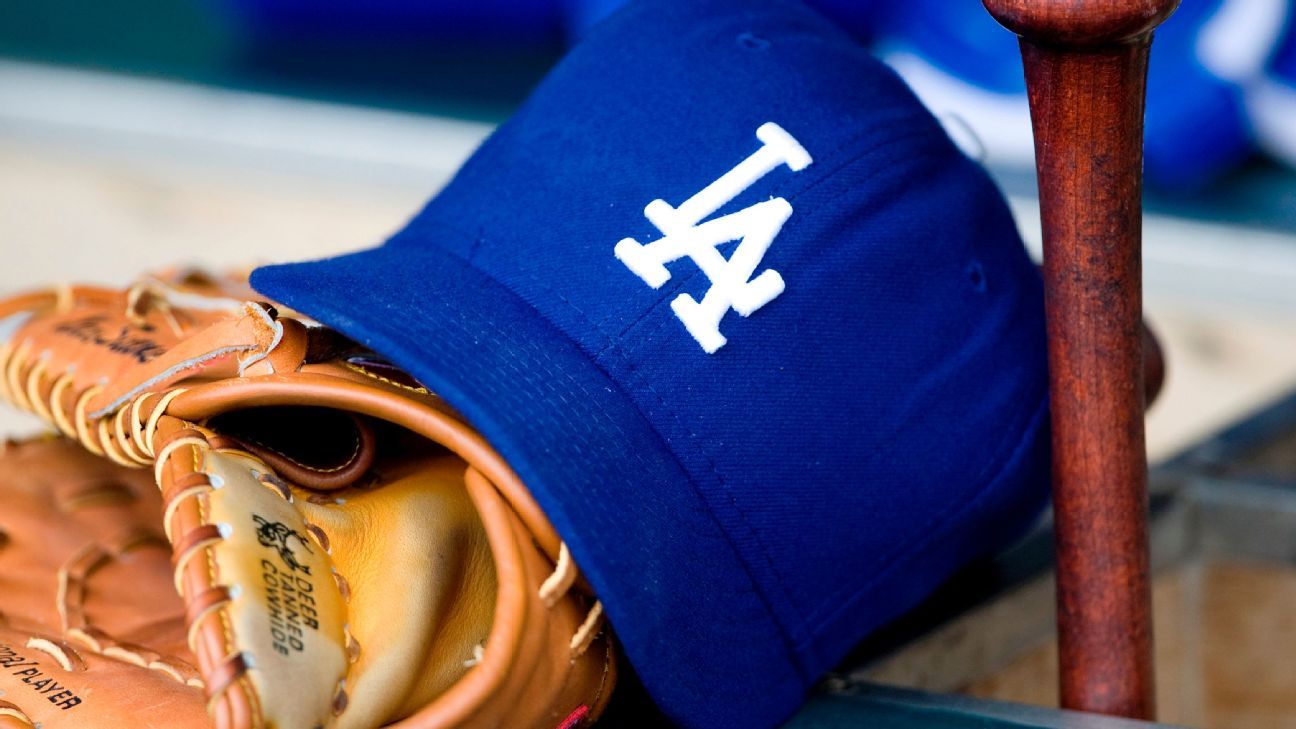 DirecTV has reached a deal to carry the Los Angeles Dodgers network, SportsNet LA.
The Dodgers own the channel but granted exclusive negotiating rights to what was then, Time Warner Cable, in 2013.
Until now, the majority of Los Angeles has not been able to watch Dodgers games because DirecTV has not carried the channel.
"This agreement underscores our commitment to provide all Dodgers fans the opportunity to enjoy our award-winning programming and live game coverage," said Dan Finnerty, Senior Vice President, Spectrum Networks. "Working together with AT&T, we were able to reach an agreement to offer the region's most popular teams to local fans across AT&T's video platforms."
MLB cancels Cubs-Cards London series in June
Major League Baseball has canceled its London Series in June between the St. Louis Cardinals and Chicago Cubs because of the coronavirus pandemic.
The teams were set to play two games at West Ham's Olympic Stadium on June 13 and 14.
Baseball commissioner Rob Manfred made the announcement in a memorandum sent to MLB employees on Wednesday.
"We made the decision because it was unlikely the events would go forward, and timely cancellation allowed us to preserve important financial resources," Manfred wrote. "We also have canceled agreements with service providers and delayed projects that involve large capital expenditures."
MLB played in Europe for the first time last June 29-30, when the New York Yankees swept a pair of games from the Boston Red Sox in London.
Opening Day was to have been March 26, and MLB has delayed the start of its season until mid-May at the earliest.The NBA, NHL and all other major sports leagues are currently on hold.
Like the United States, Great Britain has been hard hit by the virus.
The Cardinals won the NL Central last season. while the Cubs made a push late but then faded to finish third.
Major League Baseball had already canceled two series scheduled for this season in Mexico City and San Juan, Puerto Rico.
The San Diego Padres had been scheduled to play the Arizona Diamondbacks on April 18-19 in Mexico City, and the New York Mets were supposed to play the Miami Marlins on April 28-30 in San Juan. The games will be rescheduled for the home teams' sites in Arizona and Miami, MLB said.
Manfred also referenced last week's agreement with the players' association in which teams agreed to provide $170 million in advance pay and the union agreed not to make claims for additional pay. As part of the deal, if the season is scrapped, players would receive service time for 2020 matching what they received in 2019.
"The agreement provided much needed certainty to our clubs and avoided a confrontation with the players' association at a time when our country has limited tolerance for petty squabbles," Manfred wrote. "Most important, I truly believe that the agreement is a necessary first step toward getting the game back on the field."
Information from The Associated Press was used in this report.