Safety Ha Ha Clinton-Dix reaches deal with Cowboys
Safety Ha Ha Clinton-Dix has reached a deal with the Dallas Cowboys, his agency, SportsTrust Advisors, announced Friday morning.
The Fort Worth Star-Telegram reports the deal is for one year and worth $4 million with $2.5 million guaranteed.
Clinton-Dix, who turned 27 in December, started all 16 games for the Bears in 2019 and finished the year with 78 tackles and two interceptions.
The Bears signed the veteran safety to a one-year, $3 million deal last spring, feeling he added veteran leadership to its secondary after former starting safety Adrian Amos departed for the Green Bay Packers in free agency.
The 21st overall pick of the 2014 NFL draft, Clinton-Dix spent five-plus seasons in Green Bay before being traded to the Washington Redskins during the 2018 season. Clinton-Dix was selected to the Pro Bowl in 2016 after co-leading all NFC safeties with five interceptions.
Clinton-Dix reunites with head coach Mike McCarthy, whom he played for in Green Bay.
Clinton-Dix has 522 tackles, 16 interceptions, 33 passes defensed, 4 forced fumbles and 5.5 sacks in six NFL seasons.
ESPN's Jeff Dickerson contributed to this report.
Sources — Jadeveon Clowney drops asking price to $17M-$18M
The asking price for free-agent defensive end Jadeveon Clowney has dropped at least $2 million off the more than $20 million per season that he had been seeking, sources told ESPN's Dianna Russini on Wednesday.
Clowney is now seeking a number closer to $17 million to $18 million, and the Seattle Seahawks and Tennessee Titans remain "interested" in signing the three-time Pro Bowl selection, sources told ESPN.
Titans general manager Jon Robinson said Wednesday that the team has been in touch with Clowney's agents.
Clowney, who was traded from the Houston Texans to Seattle prior to the 2019 season, made an impact for the Seahawks. While he only had three sacks in 13 regular-season games, Clowney was consistently Seattle's most disruptive defensive lineman and two defensive touchdowns. He added 1.5 sacks in Seattle's two playoff games.
The 27-year-old Clowney suffered a core muscle injury in Week 10 and elected to postpone surgery until the offseason. That left him playing in pain for most of the second half of the season. The injury sidelined him for two games; he missed a third game with the flu.
ESPN's Brady Henderson contributed to this report.
Remembering Sean Taylor of Washington Redskins
Editor's note: This story originally published on Oct. 2, 2017, 10 years after former Redskins safety Sean Taylor was killed. April 1, 2020 would have been his 37th birthday.
How locked in was Sean Taylor on Oct. 14, 2007, against the Green Bay Packers?
He should have had five interceptions.
Taylor had two picks, but he dropped three others on the rainy day. He also forced a fumble.
"It was his NFL coming-out party, although he had done so much prior," former Redskins running back Clinton Portis said. "That was his claim to fame, saying 'I have arrived.' Just to see that range … to be able to bait a Hall of Fame quarterback like Brett Favre the way you did and cover that field. It's not like Favre has a weak arm. He can get the ball anywhere on the field. It showed his ceiling."
Taylor, only 24, was maturing into a dominant player.
"Here he's going against arguably one of the best all-time in Brett Favre," former Redskins defensive coordinator Gregg Williams said. "That day, he wasn't going against the other Green Bay players. He was going against Brett Favre. He had a look in his eyes. He was on a mission to make sure everyone understood that."
Teammates understood the mission of Taylor, who was shot during a botched burglary on Nov. 26, 2007 and died hours later. Five Fort Myers-area men were charged with Taylor's death after they broke into his house looking to steal cash.
Ten years later, players and coaches remember perhaps Taylor's most dominant performance.
"I remember going over the film and looking at each other at what we just witnessed," said Pierson Prioleau, a former Redskins safety. "We were amazed at what we had just witnessed. I'm still amazed to this day. No matter what play you turned the film on, Sean was in on that play. He was everywhere. … It was the game that solidified who he was and who he could be as an NFL safety."
It was a convergence of the road Taylor had traveled — and where he was headed. Until his death six weeks later.
Here's a look at how Taylor developed, the game itself and what happened through the eyes of the people who knew him best:
The evolution
Redskins secondary coach Steve Jackson said before one of Taylor's first camps that he wouldn't return anyone's telephone calls. They had no idea if he'd be in shape when he reported. Williams prepared his defensive staff.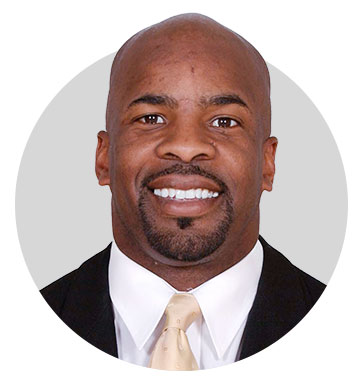 Redskins secondary coach Steve Jackson, 2004-11: "The whole staff is there and Gregg's going in on him: 'We call you, you're not here! We won't have that s—!' Sean didn't say a word the whole time. He shakes his head, leans back in his chair almost to the point like he wanted to eye roll, but he wouldn't do it. Gregg's like, 'You got anything to say?' Sean was like, 'Nah.' He gets up and is ready to leave and Sean walks past Gregg and says, 'Nice haircut' and keeps right on going. After he leaves, Gregg smiles and says, 'How come none of you m—–f—–s in here knew I had a haircut?' That was typical Sean. When you think he's being moody and you're trying to get something out of him, he's cool, calm, collected and in his own world. You would think he was an expert negotiator at being able to disarm people the way he handled Gregg."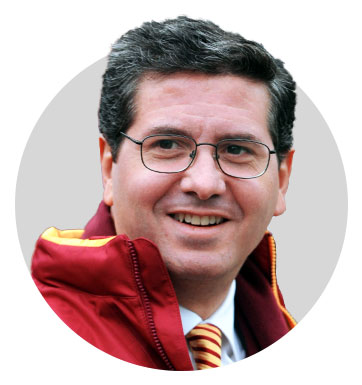 Owner Dan Snyder: "He was a combination of standoffish and shy when he first came in. Then he really became comfortable. It took a couple years to get comfortable."
Taylor had his issues on and off the field. In 2004, he faced a DUI charge that was later dismissed, a fine for skipping the NFL's mandatory rookie symposium and several in-season fines for uniform violations and illegal hits. In 2005, Taylor faced a felony assault charge as he sought the return of two all-terrain vehicles that he said had been stolen from him. In 2006, he was ejected for spitting in the face of Michael Pittman during a wild-card win over the Tampa Bay Buccaneers.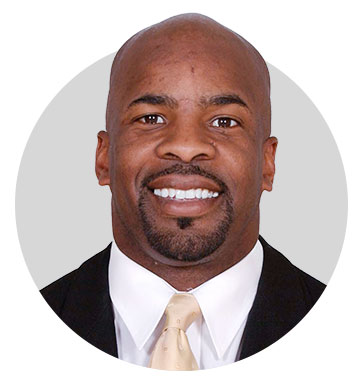 Jackson: "There was the ATV incident and the DUI incident. The spitting on people."
Taylor played in the Pro Bowl after the 2006 season. Most will remember that game for his hit on punter Brian Moorman. Those who knew Taylor say it helped him grow. So, too, did the birth of his daughter before the 2006 season.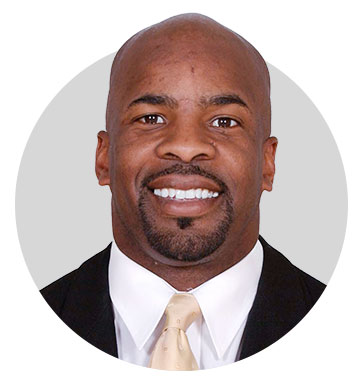 Jackson: "He never wanted to get on the board (Jackson would have a player break down a play on a marker board). I had to call on him and make him get on the board, and then he'd go through the motions doing it. I remember our very first meeting that season and I said, 'Who wants to come up and do this?' He leaped out of his seat and drew it up on the board. He never knew formations or anything. Now, he drew up the formation and had everybody in the room shocked. That was the beginning of it. His daughter had been born. Everything had changed for him."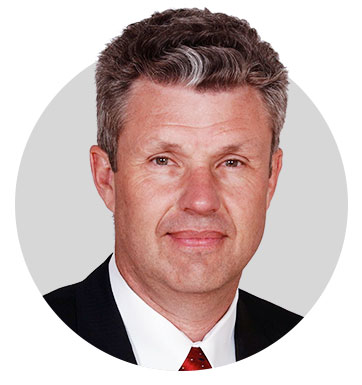 Williams: "When his daughter was born, he and I had a conversation, and he said to me, 'Now I have someone else to play for and take care of.' She meant so much. He was more talkative that year. He did smile more or laugh more around others. In the first couple years, he was almost like a mute. He didn't say anything. He wasn't socializing with a lot of people. He was an individual on a mission in life. But now it was more a family. When he brought her around the players, there was a constant smile on his face. You can't fake the smile on his face. He couldn't hide the joy."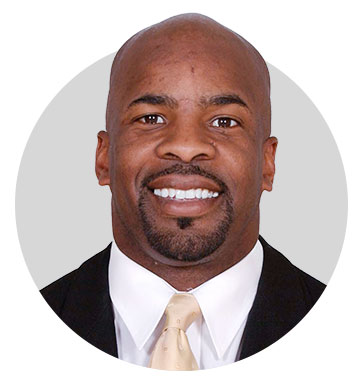 Jackson: "When he came in, in 2004, we had Ryan [Clark]. Ryan kind of brought him along, and he could lean on Ryan to get him lined up, settle him down. That was his right-hand man. By the time 2006 came around, we go to Adam Archuleta. You could just tell the whole year Sean was like, 'I'm only making X amount, and you paid him to be the highest-paid safety in the league?' He was nowhere in the same stratosphere as Sean. That offseason Sean made up his mind he was going to be the best in the league. He saw we had just drafted LaRon [Landry]. At first there was tension between him and LaRon, then Sean took the next step and put LaRon under his wing. That's when he started to grow. He had seen how Adam was to him and how he acted, and it was like one of those a-ha moments."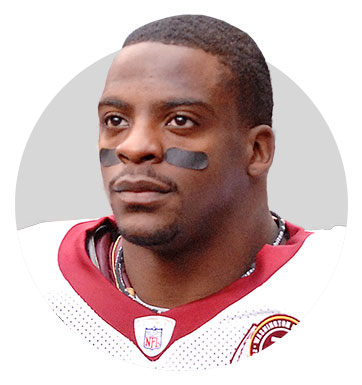 Portis: "When I saw the maturity, it was time for him to get his contract done. I remember standing outside the weight room and saying something to him about it, like, 'you're about to become the highest-paid player in the NFL.' He brushed it off. His focus wasn't on the money. It wasn't on anything besides football. That's the same time you started hearing stories of him getting dropped off at the facility in the morning and then he'd jog back home. Then he started jogging to work and jogging home. In everyone's eyes he was already one of the best, but his thought was he's going to go even further and higher."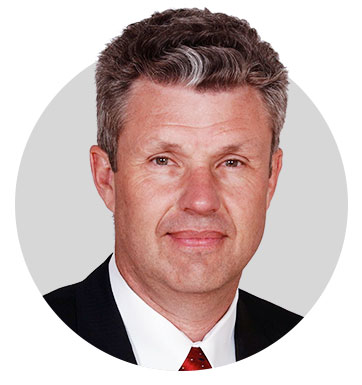 Williams: "We had three lifting sessions that you'd be assigned to one. He would go in and lift in all three sessions. One time Gibbs brought me into his office and pointed to Sean an hour before practice jogging laps around the field and working on footwork drills. I said, 'Coach, I knew this.' … He thinks he's doing it when no one else is watching. He didn't want credit; his credit is exerting his will on people on the field."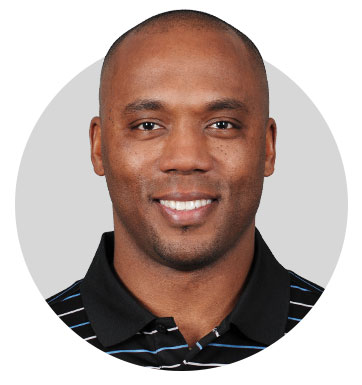 Redskins director of pro personnel Louis Riddick, 2005-07: "He always seemed to know where the ball was going, and that comes from preparation, film study, QB tendencies, route study tendencies. I remember thinking, 'Damn, there he goes again. He's right there again.' He wasn't just relying on tremendous physical gifts. He was always a guy who liked the nuances of the game."
The Packers-Redskins game
Oct. 14, 2007 was the culmination of all Taylor's work. He had prepared himself to defeat Favre and the Packers, and he was focused.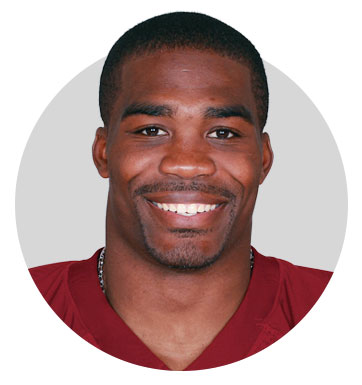 Prioleau: "He wore the same shoes for two seasons. Everyone got brand new shoes every game. Sean got a towel and would clean his shoes. I remember him cleaning his shoes prior to the game. His locker was next to mine. I remember seeing how focused he was in the locker room before the game, like he knew he was getting ready to have a big game, and he knew it would be against good competition. This was his opportunity to show people who he really is."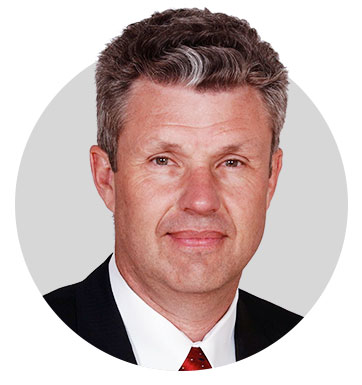 Williams: "That day against Favre, he had a look in his eyes. He was on a mission to make sure everyone understood that."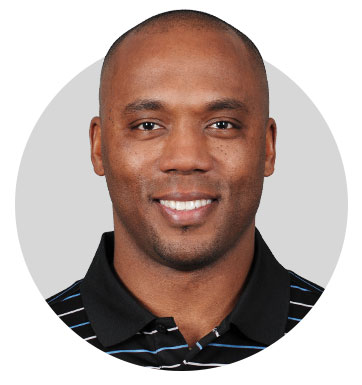 Riddick: "The field was very slick. The footing catches opposing teams off guard."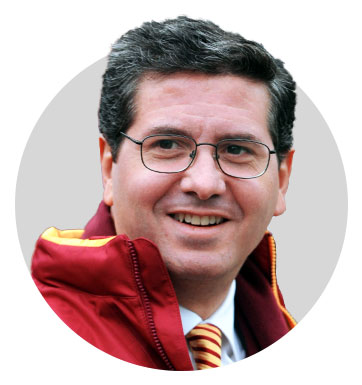 Snyder: "Before games I'd talk to Sean. He would always like to catch punts and horse around."
Taylor was all over the field. He dropped an interception in the first quarter. He almost intercepted a pass in the second quarter. And he had his hands on another, having it jarred free after colliding with a teammate. But his day started the typical way: on special teams. He wanted to set a tone.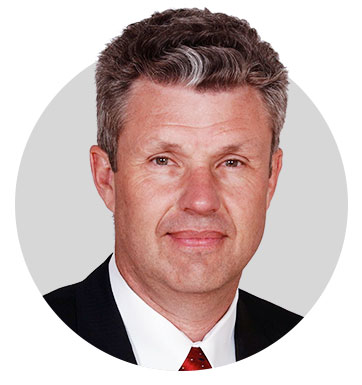 Williams: "[Special teams coach] Danny Smith couldn't get him off [the field]. I go to Danny and said, 'Can't you find anyone else?' He said, 'He'll whoop my ass and you're ass if I take him off.'"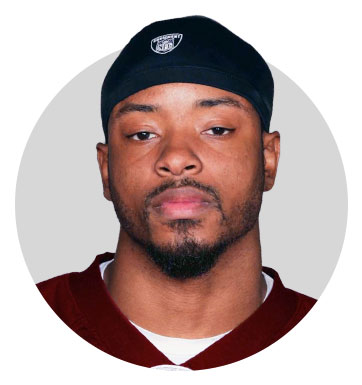 Redskins receiver Santana Moss, 2005-14: "He seemed like he had more energy than anyone else on the field. I remember him going one direction, turning around midplay and making a beeline for one of Brett's Hail Mary throws. It looked like every pass was a Hail Mary pass. He was chucking it up in the air and Sean was running up every time under it. … I remember being in awe and saying to myself, 'He went from being feared as a hard hitter to now playing the safety position better than anyone I can think of.'"
On Taylor's first interception, Green Bay faced a second-and-4 at its own 37-yard line with 11 minutes, 54 seconds to play in the third quarter. Taylor crept inside fellow safety Pierson Prioleau, aligned in the box on the left. On a play-fake, Taylor took three steps to his left. Favre then rolled the other way on a bootleg. Taylor paused. Then Favre threw. Taylor sprinted downfield, tipped the ball and intercepted it before stepping out of bounds.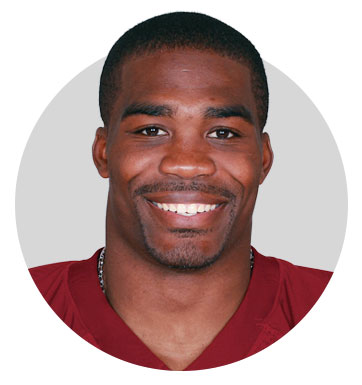 Prioleau: "We were bluffing a blitz on the left side of the field and I'm up on the line acting like I was rushing. I look back and Sean is standing right behind me and I knew he was supposed to be on the right side, deep half-field coverage. Right prior to the snap, you see him take off to center field and at the snap he takes off to the sideline. Brett saw the open guy but Sean was able to get back to where he needed to be. Only Sean could do that. It was the most amazing thing ever."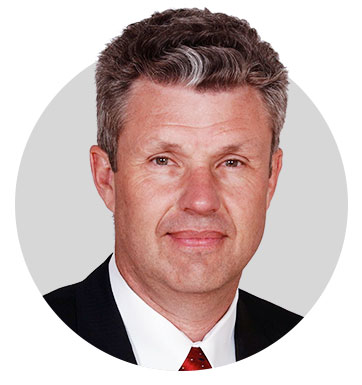 Williams: "He stayed way too late in that bluff. Way too late. Favre read it like Sean was going to cover [Prioleau's] guy so he threw away, deep down the left side to our right sideline. I don't know how the f— he covered that much ground to go intercept that ball. I was breathless. I was getting ready to m—–f— him on the sideline. … Then he makes the interception. I shake my head and keep my mouth shut. He comes to the sideline and … he wouldn't look me in the eye. He barely, barely smiled like, 'You may be the only one who knows I'm doing that.' I was going to kill him. He had no business doing that on that call, but that's him making it right ,and he made Favre believe it was a zero-coverage play to where he would throw the ball on that corner. He made him throw it there."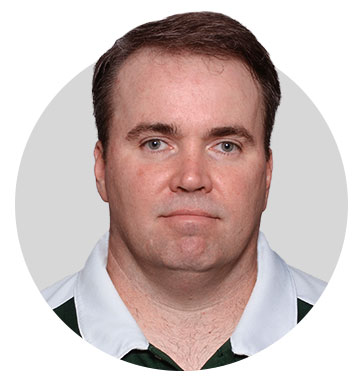 Green Bay coach Mike McCarthy: "That game, they primarily played Cover 2, so he's making big plays in the back half of the field. He was a Hall of Fame-caliber player. Especially in a game like that with the weather, you know you can't let the ball hang in the air that long. That was evident that day."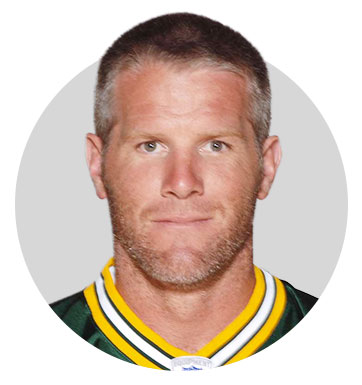 Favre (a day after the game): "I know I can throw further than that, and I know I can throw harder, but for whatever reason that day, it was, I don't want to say a misjudgment or a miscalculation on my part, I just threw it. Did I misjudge Sean Taylor's range? Eh, I still think had the ball ended up where I wanted it to, or where I thought it was going. … But, that's not happened to me very often."
On Taylor's second interception, it was second-and-8 from the Packers' 42-yard line. Favre thought he had a blown coverage by corner Carlos Rogers. Instead, it was a trap. Taylor sprinted over for the interception with 4:32 remaining. After running 15 yards and about to be tackled, he lateraled to linebacker Rocky McIntosh, who lost four yards.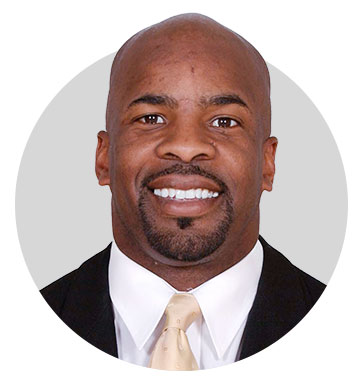 Jackson: "We used to run all trap coverages and blitz inside, and Sean was the over-the-top defender to the blitz side. He'd line up to the other side of the field and make it look like no one was over there trapping and the guy was wide open. It played right into what the gambler Brett Favre wanted. He became the cat chasing the mouse. He set up the traps, and as soon as we ran those blitzes and calls, Sean knew it instantly, and Favre took the bait and kept trying to get it in there. It was a masterful day, a perfect example technique-wise and teaching of the tape of how to teach guys how to bait a QB into throwing interceptions."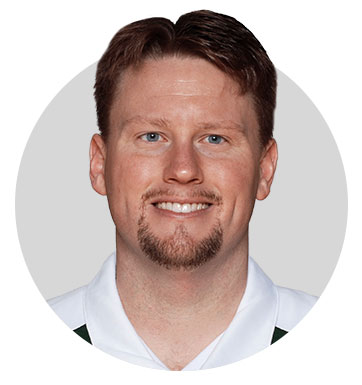 Green Bay assistant coach Ben McAdoo, 2006-13: "It's hard to hit the sweet spot in the zone when you have a player like him who can cover a large amount of ground."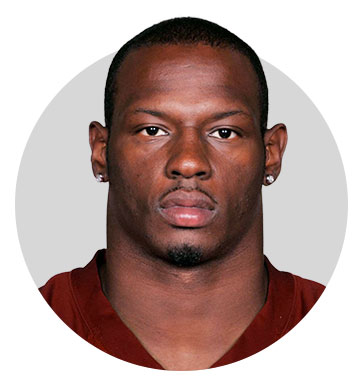 McIntosh: "He got an interception, and he messed around and lateraled to me. Then all the guys were like, 'Hey, Rock, pass it to me, pass it to me' I was like what are you doing, go block. He passed it back to me, and Sean was like, 'Go, go, go, go, go.' … The dude is capable of anything and can do anything different from anyone else. When he turned and lateraled, I was like, 'What are you doing? I'm getting ready to block for you.'"
After the game, a 17-14 loss by the Redskins, Taylor didn't celebrate but lamented the loss and interceptions that got away.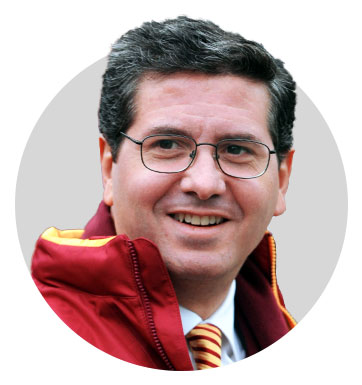 Snyder: "In the locker room, he was very upset because he felt he should have had four or five (interceptions) and we would have won. He didn't want to disappoint anybody. He was really, really upset. An emotional guy. He wanted to win more than anything. … I was just thinking that I have the best safety in football. That was pretty impressive to see him bait a Hall of Fame quarterback. He may have been my best player we ever drafted."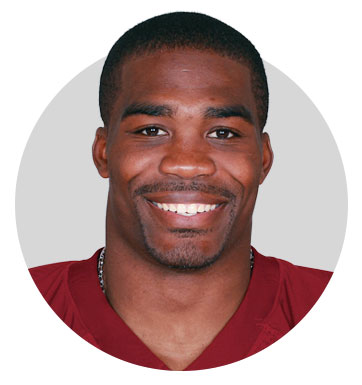 Prioleau: "The first thing I remember telling him when we got back to the locker room was, 'Man, you just balled out.' I told him, 'I ain't never seen anything like that. You are the best I've ever seen.' Now, I'm just an average special-teams guy. He looked me dead in the eye and said, 'I'm trying to be like you.' I was like, whatever. But it was more the respect and the preparation and professional side of it. I appreciated that. He's 10 times a better safety, but the influence I felt myself and Ryan Clark had on him prepared him to be a pro. I helped him watch film, showed him little tips and keys how to read things on the field that required more than instincts."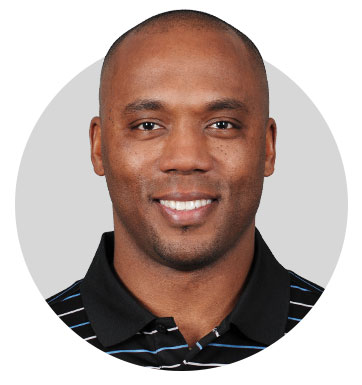 Riddick: "I remember talking to him after that game, saying that was one of the best games I'd ever seen him play. He said something to the effect of, 'I could have played a whole other game. I'm in that good of shape.' I asked him if he was tired or emotionally spent. He said, 'No. This is what I've been training for. It's why I changed my body. It's why I trained in the offseason.' He wasn't shocked by how his game was taking off."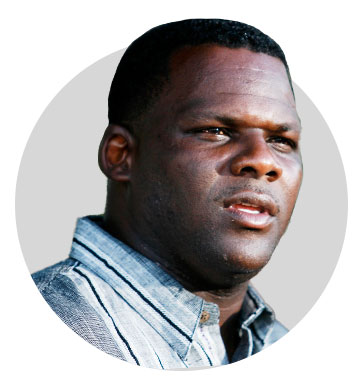 Pedro Taylor, Sean's dad: "Sean was always hard on himself after games. We'd talk and he'd say, 'I messed up.' I'd say, 'Think about the good things you've done.' And he'd say, 'Yeah, but that play I should have had.' I said, 'Move on to the next play.' He tried to do that and wanted to do that. But he knew that you've got to make the plays you've got because they could change a season or change a game."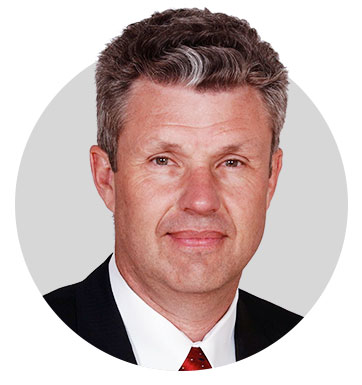 Williams: "We were in staff meetings grading game tape [the next day]. We ran that [first interception] back 20, 25 times in the coaching staff room and were grading players. Not a word was said. People were just shaking their head. Finally, I decided to say, 'What do you think?' Steve says, 'He makes us all better coaches.' I said, 'You're damn right he does.' "
More than a week later, the Redskins presented Taylor a game ball painted to commemorate his interceptions against Favre. Jackson, Taylor and Landry met after breaking down film.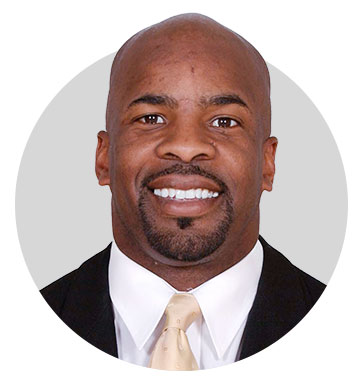 Jackson: "As he walks out of the meeting, he has the ball with him and throws it in the trash can. This is a Hall of Fame ball. LaRon and I look at each other. I go in the trash and get it. I said, 'Why throw it in the trash?' He said, 'Coach, because we didn't win, so that ball doesn't mean anything to me. I said, 'S—, can I have it?' I've still got it to this day. When I talk to LaRon, he says, 'Be glad I was a rookie or we would have fought for it.' Sean was more concerned about the balls he dropped instead of breaking the record."
Prologue
Taylor injured his knee Nov. 11 and was going to miss at least two weeks. The Redskins played in Tampa Bay on Nov. 25. Still injured, Taylor flew to Florida to be with his fiancée and 18-month-old daughter at their home in suburban Miami. He was shot at night on Nov. 26 and died a day later.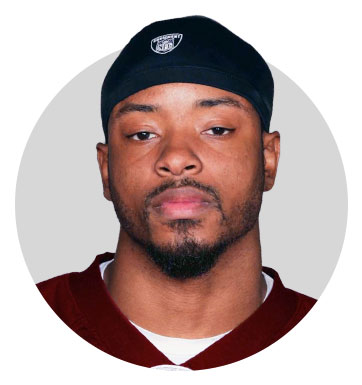 Moss: "He shared with me earlier how someone had broken into his house and he wishes he had been there. I remember saying, 'I'm glad you wasn't there; I don't know what you would have done.' Sean was one of them dudes. If you want to be in an alley at 3 a.m. in the roughest city in the world anywhere, you want Sean with you. He didn't back down from nobody and didn't fear nobody. We talked a little more about what happened and then that was it. I talked to him as a friend and brother and said I was glad you weren't there. Those situations scare me to this day. … After that season, I had a hard time sleeping at night; from '07 to now, I haven't slept well. It's just being paranoid. I was used to being a hard sleeper. I feel someone is coming to get something that I worked hard for."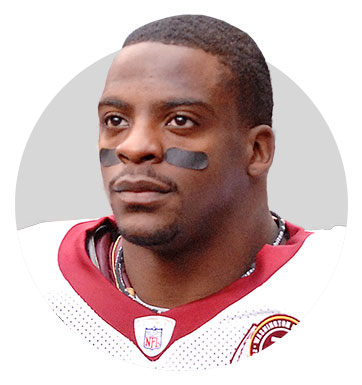 Portis: "On Nov. 20, my oldest son was born. On a Saturday before we left for Tampa Bay, it was myself, him and Santana having a conversation. It was the craziest conversation we had. He was upset with me because I didn't tell him about my son. At the time I was dealing with a lot. He said, 'You should be happy. You have a son to carry on your legacy.' He was so excited. He made me excited about being a father, where I was afraid at the time it had happened because this wasn't a woman I was with. To me, it was scary. He made my mindset change. … I remember looking back — we had double doors to the locker room. They were swinging, and I looked and Sean was standing there. The door swung once and he just disappeared."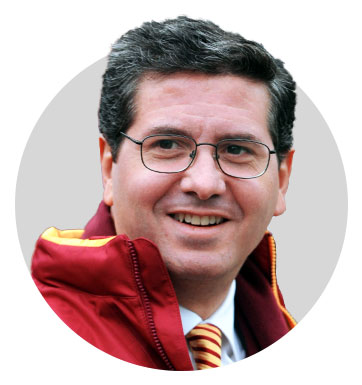 Snyder: "I was the last guy at Redskins Park to see him the day he left. I saw him in the parking lot, and he was like, 'Check this out.' He was all thrilled because his knee was almost there. We spent a few minutes talking. I did not know he was going to Florida. And then we played, and then I got that phone call. I miss him."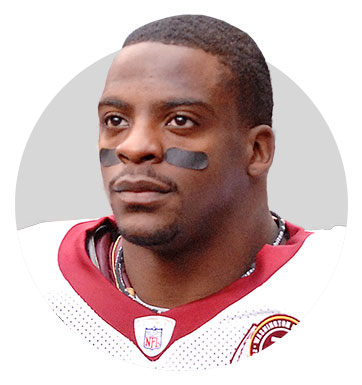 Portis: "We flew down, myself and Mr. Snyder, to Miami and went to the hospital, and the doctors said he needed rest, that it was a critical night, and if he got through the night his chances were great. Doctors felt good about his recovery, and sitting at dinner we all said the signs looked good. We wanted to go back to the hospital, but I remember Mr. Snyder said the doctor said he should rest so we'll go first thing in the morning before we fly back. … I woke up to banging on the door. I looked at the window and it was still dark so I knew it was bad news. I'm like, 'Damn.' I look through the peephole to see Mr. Snyder standing outside the door. He fell into my arms and said, 'He's gone.' It felt like I was still dreaming. I remember closing the door and went back to bed and was like, 'No. This can't be happening.' And he was gone."
How the Green Bay Packers averted financial ruin in a mysterious blaze of glory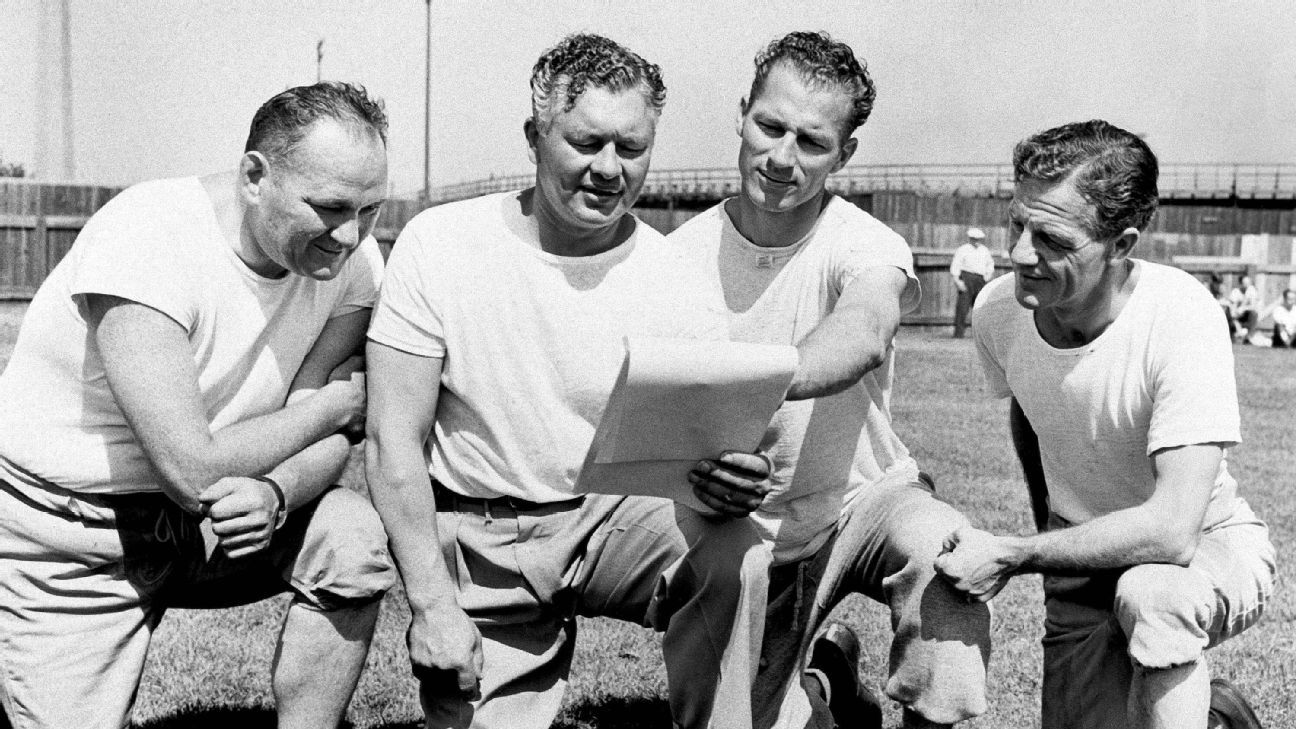 Editor's note: This story was originally published on Sept. 19, 2013.
PASSING THROUGH THE massive stone gateway that marked the entrance to Rockwood Lodge, members of the 1946 Green Bay Packers felt as if they had been granted admission to football utopia. Up ahead, to the west, were sandy beaches, tennis courts and a boat dock. To the north were 50-plus acres of lush woods, a stocked fishing pond and an outdoor theater. Directly in front of the players stood the grand estate itself, a magnificent 40-room cut-stone mansion set on a limestone bluff 100 feet above the waters of Green Bay. Located 17 miles outside of town, Rockwood Lodge was constructed in 1937 as a retreat for the Norbertine monks. The cross-shaped building featured a striking steeple portico, an oak front door the size of a drawbridge and an expansive lobby with a 10-foot European chalet-style hearth perfect for massive roaring fires.
The majestic estate had mesmerized Curly Lambeau, a Green Bay native and the Packers' founder and coach. One of the game's true visionaries, Lambeau imagined his entire team, and players' families, living at the Lodge throughout the football season. And in May 1946, he persuaded the Packers' top executives to buy the property and transform it — no matter the cost — into what is believed to be the NFL's first stand-alone training facility, a living monument to the greatest franchise in sports.
The Packers paid $32,000 (about $380,000 today) for the Lodge, a cost that represented roughly 25 percent of the team's entire operating budget. It cost an additional $8,000 to turn the building into a state-of-the-art football facility complete with lockers, classrooms, dorms and a restaurant-quality kitchen. To house married players and staff, the team shelled out $4,000 more on six prefabricated cottages, which were then named after Packers legends like Don Hutson and Johnny Blood. To help decorate, Lambeau brought in consultants from upscale Chicago department store Marshall Field's. To serve as the Lodge's head chef and full-time caretaker, Lambeau hired Melvin Flagstad, a former cook at Kaap's, a Green Bay institution. Flagstad was said to handle steaks, his specialty, as if they were precious rubies. And each table at his Rockwood dinner service featured a centerpiece of stacked warm white bread just out of the oven. "To those of you who are busily house cleaning and cooking three meals a day plus snacks," reported the society page of the Green Bay Press-Gazette, "the life of a Packers wife sounds a little like paradise."
In many ways, Curly's Camelot was even better. The Lodge had the distinct feel — stone and wood — and fragrance — steak and Old Spice — of midcentury masculine power and prestige. The guest book immediately became a who's who of football and American culture. Among the early visitors were NFL commissioner Bert Bell, new Kentucky coach Bear Bryant, Chicago Bears czar George Halas, the 1947 NFL-champion Chicago Cardinals and even child movie star Margaret O'Brien, who had starred opposite Judy Garland in Meet Me in St. Louis. At a time when players were still dressing at their hotels and taking cabs or hitching rides to practice, the Packers were living rent-free in a modern-day castle that provided stunning views of the bay and three gallons of ice cream for dessert every night. Decades before the phrase "team chemistry" had ever been used, the Packers and their families gathered in the evening in the Lodge's great room to talk football, listen to the radio or play cards. When the married couples went into town for a movie, the single players often stayed behind to babysit the kids.
Lambeau had already won six NFL titles, more than any other coach. But for him, the ultimate football dream was fulfilled in May 1946, when his players and their families drove onto the immaculate grounds of his football utopia for the first time. "Curly was well ahead of his time with the idea of Rockwood Lodge," says Bob Harlan, president and CEO of the Packers from 1989 to 2006 and now the team's chairman emeritus. "Maybe too far ahead. Rockwood was a beautiful place that in the end turned out to be a total disaster."
---
FOR NEARLY THREE decades, Curly Lambeau had played the role of hometown hero to perfection. After starring at halfback for Green Bay's East High, he went on to play for Knute Rockne at Notre Dame. When his promising career was cut short by a severe case of tonsillitis, Lambeau returned home and founded the Packers in 1919. He then spent the next 27 years building his legend as a player, coach and GM, becoming the father of Green Bay football.
But by 1946, after those six NFL titles, Lambeau's focus was drifting, to say the least. He was at odds with the Packers executive committee, a group of a dozen power-hungry civic leaders that served as the publicly owned team's de facto front office. Lambeau also stubbornly clung to the Notre Dame box offense (basically the single wing) while the rest of pro football had moved on to the far more versatile T formation. And after divorcing his high school sweetheart, the coach's philandering had become notorious around town. Oliver Griese, a lifelong Green Bay resident who owned several local restaurants, remembers being out with his future wife, Mary Lou, one night when Curly joined them for a few rounds. "We were drinking Budweiser, and I had to go to the toilet so bad," says Griese, still mentally sharp at age 103. "But everyone knew you didn't dare leave your girl alone with Curly."
LISTEN: ESPN senior writer David Fleming rekindles a discussion of the mysterious blaze at Rockwood Lodge on the ESPN Daily podcast.
Lambeau started spending entire offseasons on team-funded "recruiting trips" as far from Green Bay as he could get. And in the spring of 1946, just back from California, Lambeau sported a sharp new look: slicked-back hair, tailored suits, saddle shoes, silk pocket squares and a cigarette holder. To complete the transformation, he was accompanied by a stunning new wife, wealthy socialite Grace Garland, who owned estates in Palm Springs and Malibu. The thought of Curly and the Packers going big-time horrified many Green Bay fans, but even more, they hated the idea of having to travel out of town just to watch their beloved Packers practice at Rockwood. Soon, mimeographed fliers began showing up in local bars and barbershops, mocking Lambeau as the "Earl of Hollywood."
Internally, team executives were also getting fed up with their big-spending coach. When Lambeau submitted the exorbitant decorating charges for the Lodge, members of the Packers financial committee threatened to resign. Hiring Marshall Field's consultants had been Grace's idea, and the committee started to think that Lambeau's great experiment was less about constructing a new kind of football utopia and more about him consolidating his power at his wife's new waterfront digs. "I am sure that if fans were acquainted with the facts," Lambeau told reporters, "they would agree that Rockwood Lodge is good for the Packers."
While the Lodge appeared to have it all, there were major issues just below the surface. Literally. The practice fields were made of a thin layer of soil and grass laid over the area's natural jagged bed of limestone. During Lambeau's typical three-hour scrimmages, the unforgiving grounds shredded the players' feet, knees and shins. It got so bad that Lambeau sometimes had to bus the team back into town to practice on softer practice fields next to City Stadium. As former Packers offensive lineman Dick Wildung once said, "Rockwood Lodge was a beautiful place, but it was just no good for football because of that damn rock."
In constant pain, desperate players began to self-medicate. Defensive end Don Wells would sneak out to bars in nearby Luxemburg and stumble back to the Lodge in the middle of the night singing rye-soaked renditions of the gospel song "When the Roll Is Called up Yonder." But every time he woke from a bender, Wells wasn't in heaven. Instead, he was stuck at the place the players had begun to call the Rock, presumably referring to Alcatraz.
Physically wrecked before the games even started, the Packers went 12-10-1 the next two seasons. In 1948 they fell to 3-9, suffering just the second losing season in team history. The Milwaukee Sentinel placed the blame at the front door of Curly's mansion: "What's wrong with the Packers? Rockwood Lodge is No. 1 on the list."
The team had hit rock bottom on the field, and the franchise was headed for financial ruin off of it. Members of the executive committee could barely contain their vitriol for the Lodge or for the man who had stuffed the bill into their shirt pockets and whistled as he danced away in his fancy saddle shoes. George Calhoun, co-founder of the franchise, went so far as to proclaim, "I just want to live long enough to piss on Lambeau's grave."
The end of Lambeau as Packers coach came sooner than anyone could have anticipated. After a 17-0 loss to the rival Bears in the 1949 season opener, he turned over coaching duties to his assistants to concentrate on the team's dire financial situation. He cut $24,000 off the team's payroll and even reduced his own salary, but the Packers were still deep in debt and needed an infusion of cash to pay their players and their opponents' guarantees for the final three games of the season. And the timing of the financial crisis couldn't have been worse: An impending merger with the All-America Football Conference meant the NFL was looking to eliminate weaker franchises in small markets. "The Packers were very, very close to going away for good," Harlan says.
While the executive committee searched for emergency fundraising ideas, Lambeau sealed his fate — and that of his beloved Lodge — with a proposal that was tantamount to treason in Green Bay. The coach said he had four investors who were willing to put up $50,000 each, provided the team was transferred from public to private ownership. Many fans and executive committee members believed that Lambeau, at the NFL's behest, intended to move the franchise to the West Coast.
In January 1950, at the NFL meetings in Philadelphia, Packers team president Emil Fischer, Lambeau's longtime rival, made the coach an offer: a new contract that stripped him of all authority beyond the playing field. Lambeau reportedly glanced at the terms of the proposed contract extension and angrily tossed the papers back in Fischer's face.
The Packers were desperate. They needed a coach. They needed a ton of money. If the franchise was going to survive, even for another month, Green Bay needed a miracle.
Or, maybe, just one well-placed match.
---
ON TUESDAY, Jan. 24, 1950, strong winds above the bay howled through the empty Lodge. The players had all scattered to their offseason homes. The lone remaining family was that of the caretakers, Melvin and Helen Flagstad. Home from school because of a forecast of freezing rain, the youngest Flagstad children, Danny, 12, and Sandra, 10, had wandered into the cavernous east wing of Rockwood to play blindman's bluff. The children were in the middle of the game, climbing over a stack of mattresses, when Sandra stopped abruptly, a look of terror on her face. "I smell smoke," she cried. Danny walked over and opened the door nearest the source, and a burst of flames knocked him to the floor. Still in their stocking feet, the children dashed down the grand staircase, out the front door and into the waist-deep snow, where they watched the wind-whipped flames engulf the once-magnificent Lodge.
Above the roar of the fire, they could hear the faint cries of Melvin, who had gone upstairs to fight the inferno with a fire extinguisher. "And then the screaming just stopped," recalls Sandra, now 74. "We started genuflecting, and someone kept whispering over and over, 'Say a prayer, say a prayer, say a prayer…'"
READ MORE: ESPN senior writer David Fleming delves into the colorful Rockwood Lodge tidbits that didn't make it into this piece.
Fueled by the wind, the cellulose insulation and the Lodge's expansive wood roof, the ravenous fire had Melvin trapped. Out in front, Helen and her children were nearly catatonic with grief, shivering in the snow, certain of the worst. Then they saw Melvin stumble around the corner, choking for breath but alive. He had pawed his way to a single second-story window, broken it open and jumped down to safety as the fire raged.
Neighboring farmers and volunteer firefighters arrived quickly on the scene, but efforts to save the despised Lodge seemed to lack urgency. The town of Preble sent a tiny truck, but it broke down four miles from Rockwood. The four-man crew from the Duquaine Lumber company in New Franken, armed with a Jeep and 600 feet of hose, made it to the fire but didn't raise a finger. "It was no use," one of the men told the Press-Gazette. "Nothing could have been done to keep that fire down."
The idle crowd of about 40 onlookers, including Packers fullback Ted Fritsch and future Hall of Fame halfback Tony Canadeo, spotted smoke that soared 100 feet into the air and visited the site as though watching a bonfire. "Well, I guess it's back to the Astor Hotel!" exclaimed Canadeo, referring to the team's much-preferred former training-camp home in downtown Green Bay. Later, he added: "Hey, I didn't set the Rockwood Lodge fire, but I was sure fanning it."
The only official response from the team came from Frank Jonet, the Packers secretary-treasurer. He eagerly confirmed that the Lodge was fully insured and estimated the initial losses to be at least $50,000 — which just so happened to be almost the exact amount of the Packers' debt. Says Harlan: "Rumors were rampant at the time that the Packers set that fire because they needed the money more than they needed the Lodge, but they certainly were never proven."
Melvin Flagstad theorized that the fire was caused by faulty wiring in the attic. The lights at Rockwood frequently dimmed and flickered, and in an extensive 2008 Voyageur Magazine story, Melvin's oldest daughter, Ellyn, recalled that there had been concern about bare wires in a linen closet.
Could that have caused the fire? Maybe, but the Lodge was supposed to be empty at the time of the fire, and it's unlikely such a low demand for electricity would be enough to overload and ignite the wires. "They torched it," says Ken Kranz, 90, a defensive back in 1949 who's one of the last living Packers players from the Rockwood Lodge era.
Larry Names, a Wisconsin-based author who wrote the definitive early history of the Packers, says he once found a source close to the team who said he knew who set the blaze. The man, however, died suddenly of a heart attack before passing along the information. Later, Packers executive committee member John Torinus told Names that when he joined the Packers, the first thing his colleagues told him was, "Don't ask us who set the fire." He didn't need to. "Everyone in Green Bay knew at the time that they went out there and burned that place to the ground to save the franchise," says the author. "Torching Rockwood Lodge didn't help the Packers survive — torching Rockwood Lodge is what allowed the Packers to survive."
No report on the official cause of the blaze has ever been uncovered, and only circumstantial evidence remains. The insurance money immediately brought the franchise back from the brink of bankruptcy and protected the Packers from being disbanded by the NFL. Which means Rockwood Lodge was home to either the most perfectly timed spark of good luck any destitute franchise has ever known — or the most fantastic crime in NFL history.
Eight days after Rockwood burned, even though he had promised Bob Hope in a national interview in December 1949 that he was returning to the Packers, Lambeau extinguished his 31-year relationship with the team to take over as GM and coach of the Chicago Cardinals. According to Lambeau biographer David Zimmerman, before the coach and Grace departed Green Bay for Chicago, he took one last look around, then muttered "Screw 'em" as he boarded the train. The feeling was mutual. "We've had two good breaks in Green Bay the last two weeks: We lost Rockwood Lodge and we lost Lambeau," sneered executive committee member Gerald Clifford.
Lambeau coached the Cardinals for two seasons and then the Redskins in 1952 and '53. But his teams never again finished higher than third place in their division. In 1961, before Lambeau was enshrined as a charter member of the Pro Football Hall of Fame, his summer home in Fish Creek, Wis., also mysteriously burned to the ground. With it, so went the manuscript for his autobiography, which he had titled "Forty Years of Mistakes."
"When that Lodge burned, so did Curly in a sense," Zimmerman says. "The fire was the end of the Lodge, the end of Curly and the end of the most infamous era in Packers history."
---
BESIDES A GREEN davenport sofa, the only thing salvaged from Rockwood Lodge was a charcoal portrait of Lambeau that to this day hangs over the bar at Curly's Pub inside the atrium of Lambeau Field. The newly renovated stadium now holds 80,750 fans and has raised the value of the franchise to more than $1.18 billion.
On the eve of the first 2013 preseason game at Lambeau, almost 20 miles to the northeast, the former site of Rockwood Lodge is once again awash in green and gold. Purchased by Brown County in 1974 and renamed Bay Shore Park, the land where the Lodge once stood is now a favorite pregame camping spot for Packers fans, most of whom are blissfully unaware of the history and controversy embedded in the rocky soil under their feet.
Many fans wait for the Packer-yellow sun to set below the greenish waters of Green Bay before returning from the bluffs to set up camp for the night. The order is always the same: Packers flags are unfurled first, then the camping gear. And as dusk blankets the woods in darkness, the fans honor the Green Bay Packers the same way they always have here on the site of Rockwood Lodge.
By lighting fires.