Young Buccaneers fan Kacey Reynolds, whose wish was granted, dies
TAMPA, Fla. — Kacey Reynolds, the 19-year-old Tampa Bay Buccaneers fan from Maysville, Georgia, whose wish was granted last year when he got to announce the Bucs' 2019 first-round draft pick, has died after a three-year battle with Hodgkin lymphoma, the team announced Sunday.
"We're saddened by the passing of Buccaneers fan Kacey Reynolds. Our hearts go out to his family," the Bucs tweeted, adding that he'll "forever be part of the Buccaneers family."
We're saddened by the passing of Buccaneers fan Kacey Reynolds. Our hearts go out to his family.

Kacey announced our first round pick at last year's draft as his Make-A-Wish experience, and will forever be a part of the Buccaneers family. pic.twitter.com/RXwUcTf91N

— Tampa Bay Buccaneers (@Buccaneers) February 23, 2020
In addition to having Reynolds announce the pick, coach Bruce Arians, a two-time cancer survivor, called Reynolds and invited him and his parents Kenneth and Kelly Reynolds to fly back to Tampa with fifth-overall draft selection Devin White.
Reynolds took part in White's introductory press conference, played pool with Pro Bowl wide receiver Mike Evans and got to meet Pro Football Hall of Fame coach Tony Dungy.
Evans was actually the one who delivered the message to Reynolds via video at his school that he'd be making the draft pick.
"This one hurts man," Evans tweeted. "You loved the squad regardless of the outcome. It was great getting to know you. RIP my friend."
Reports — Bears, LB Barkevious Mingo agree to 1-year deal
The Chicago Bears agreed to terms with free-agent linebacker Barkevious Mingo on a one-year deal Sunday night, according to multiple reports.
Mingo, a 2013 first-round pick out of LSU by the Browns, had just six tackles last year for Houston in his only season with the Texans. The Bears will be Mingo's sixth NFL team.
The deal, which was first reported by NFL Network, is worth $1.187 million with $887,000 fully guaranteed, according to a report by the Houston Chronicle.
Mingo, 29, has 156 solo tackles and 10 sacks in his career. His two best seasons were his first two in the NFL, 2013 and 2014 with the Browns, in which he started 14 games and had seven sacks combined.
Source — Cowboys DE Randy Gregory files for reinstatement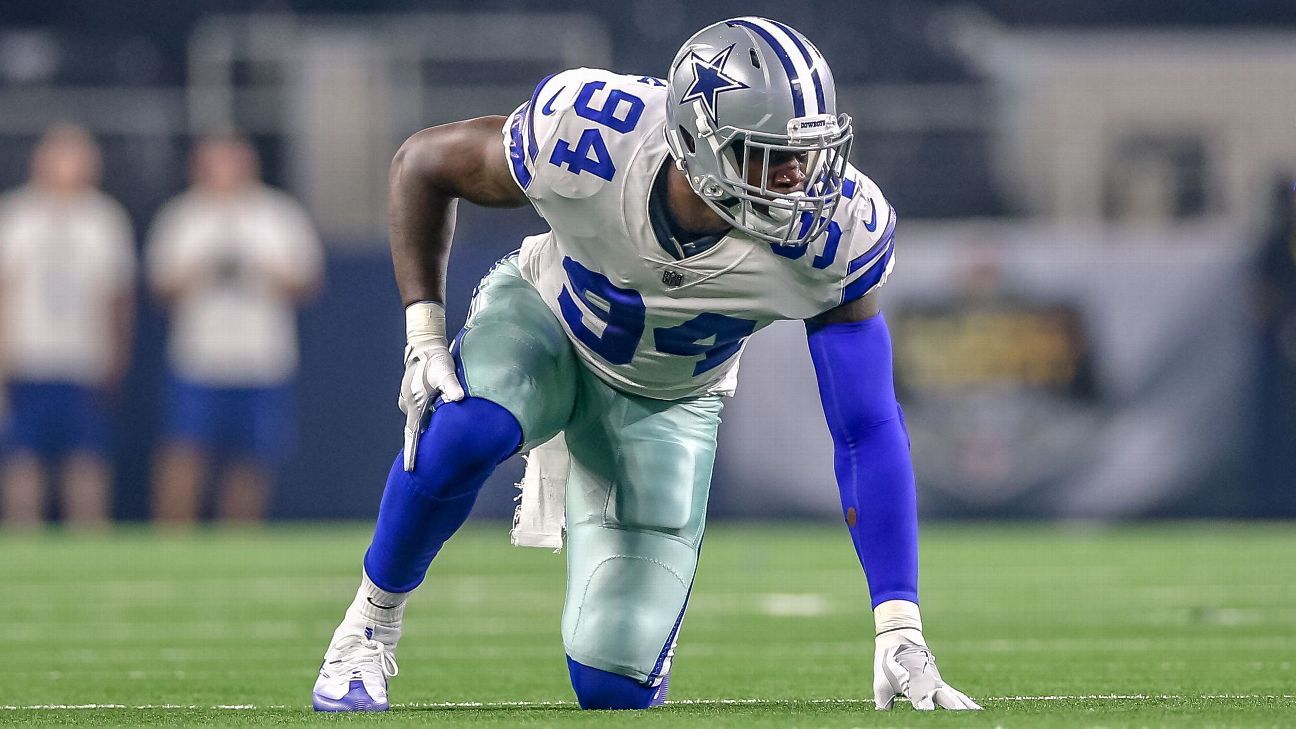 FRISCO, Texas – Dallas Cowboys defensive end Randy Gregory, suspended indefinitely in February 2019, has officially filed for reinstatement to the NFL, a source told ESPN.
Under the league's substance-abuse policy, the NFL has to make a decision on Gregory's status in the next 60 days.
Gregory was suspended all of last season for recurring issues involving the substance-abuse policy that date to the 2015 scouting combine, before he was picked in the second round by the Cowboys. He has been suspended four different times for failed or missed tests.
Gregory has admitted to issues with anxiety and marijuana use.
Under terms of the new collective bargaining agreement, players can no longer be suspended for a positive test for marijuana, but because he was penalized under the old system he would still need to be welcomed back by commissioner Roger Goodell. A player can continue to be suspended for missing tests or not taking part in a care plan.
The source said Gregory is doing well, which is why the reinstatement process was started.
Gregory, 27, last played in 2018 when he recorded 6.5 sacks in 14 games. He missed 30 of 32 regular-season games in 2016 and '17 because of suspensions. He has played in only 28 games in his career.
Last year, the Cowboys had their bid to sign Gregory to a contract extension denied by the league after it ruled players under suspension cannot be given new deals. Gregory remains under contract with the Cowboys since his contract has tolled. However, it is expected the team would sign him to a short-term extension.
Owner and general manager Jerry Jones has long backed Gregory and has favored changes in the substance-abuse program that deal more with care rather than banishment. Gregory was granted conditional reinstatement in the summer of 2018 before training camp, which allowed him to practice with the team, but he was suspended indefinitely a month after the season ended.
On the field, the Cowboys are in need of a pass rusher like Gregory, after last year's sack leader, Robert Quinn, greed to a deal with the Chicago Bears at the start of free agency. DeMarcus Lawrence, Tyrone Crawford, Dorance Armstrong, Joe Jackson and Jalen Jelks are the only defensive ends under contract. Jackson and Jelks, who spent the season on injured reserve, were rookies last season.
Bruins' Zdeno Chara lauds Tom Brady amid New England departure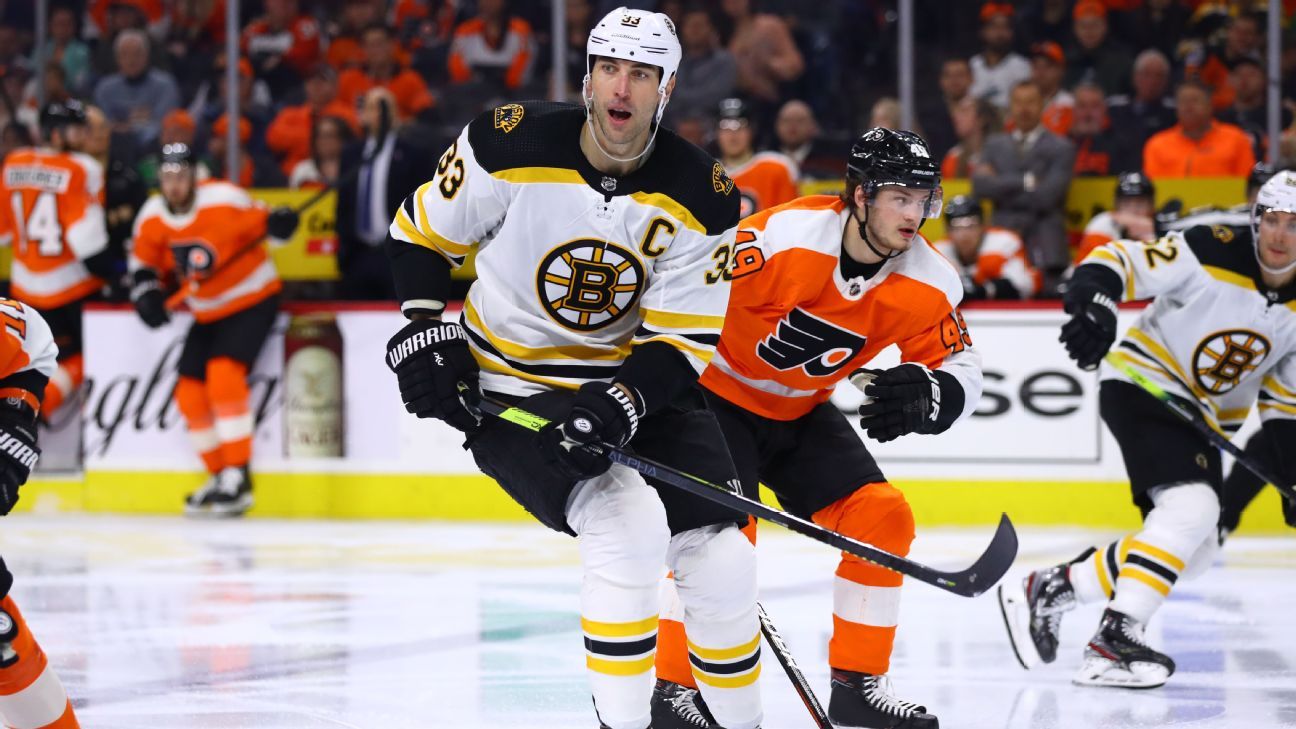 Bruins defenseman Zdeno Chara, a 22-year veteran in the NHL with 14 seasons in Boston, commended Tom Brady on Sunday via Instagram, lauding Brady's years of success with the Patriots and how much it meant to New England fans.
"It's with sadness and joy I find myself reflecting on the news of my friend and sports legend @TomBrady moving on from the @Patriots," Chara wrote on Instagram.
Chara, 43, shared a photo of him with Brady, 42, who won six Super Bowls in his 20-year tenure with the Patriots before signing with the Tampa Bay Buccaneers last week.
"For New England and it's fan base, Tom's departure is a major loss to the role he plays in leading the incredible Patriots," Chara wrote. "His 20 years have brought us all some of the most memorable moments in sports history. His departure leaves us with mixed feelings. We feel a loss but we also hope that he continues to have an outstanding career."
Sources told ESPN that Brady's deal with Tampa Bay is a two-year contract worth $50 million, all guaranteed, and also includes another $9 million in incentives.
"Thank you Tom for the best 20 years of New England sports memories," Chara wrote. "Your leadership, athletic achievements and your contributions to Boston will forever be remembered by many generations. I wish you all the best. We will be watching and cheering you on!"
Chara has played in 68 of Boston's 70 games this season, with five goals and 14 points. When the NHL season resumes, he and the Bruins will take the ice as the No. 1 seed in the Eastern Conference with 100 points, the highest total in the league.