Ex-Blue Jays reliever Mike Bolsinger adds owner Jim Crane, staffer Derek Vigoa to lawsuit vs. Astros
Former major league pitcher Mike Bolsinger amended his lawsuit against the Houston Astros to include Astros owner Jim Crane and baseball-operations staffer Derek Vigoa, according to a document filed in a Los Angeles court Thursday.
Bolsinger, 32, filed a civil suit Feb. 10 alleging the Astros had engaged in unfair business practices and negligence via a "duplicitous and tortious scheme of sign-stealing." In Bolsinger's last major league outing, on Aug. 4, 2017, the Astros scored four runs in a third of an inning against him while allegedly using their trash-can-banging system on 12 of the 29 pitches he threw.
The initial complaint named the Astros organization but included so-called Doe defendants, allowing it to be amended to add individuals allegedly involved. Others who allegedly participated in the scheme, which has enraged players and fans and caused consternation across the sport since spring training began, could join Crane and Vigoa as defendants.
Crane has been under scrutiny since a news conference Feb. 13 during which he said the Astros' cheating during the 2017 season "didn't impact the game" and that "I don't think I should be held accountable." After an investigation into Houston's sign stealing, MLB fined the Astros $5 million, docked their first- and second-round draft picks in 2020 and 2021, and suspended manager AJ Hinch and general manager Jeff Luhnow for one season. Crane fired both on Jan. 13, the day commissioner Rob Manfred released his report on the matter.
Vigoa, who is listed on the Astros' website as senior manager of team operations, was an intern in 2016 when he introduced Luhnow to a system developed by the baseball-operations department called "Codebreaker," according to a Wall Street Journal story. An Excel-based algorithm designed to decode signs, it was used "in an inappropriate way," Manfred said Tuesday.
The Astros did not respond to a request for comment. Bolsinger's attorney, Ben Meiselas, declined comment.
Bolsinger's complaint seeks monetary damages for the scheme "harming his career." The Toronto Blue Jays designated Bolsinger for assignment after his outing against the Astros, and he has not returned to the major leagues, spending the past two seasons with the Chiba Lotte Mariners in Japan. "What took place in Houston on August 4th could and did prove to be the death knell" of Bolsinger's big league career, according to the complaint. Of the 60 Astros home games in 2017 tracked by fan Tony Adams, Aug. 4 had the highest total of trash-can bangs: 54.
Additionally, Bolsinger asked for the Astros to redirect the nearly $31 million players received via postseason shares to "charitable causes focused on bettering the lives of children with an emphasis on charities in Los Angeles as well as a fund for elderly retired professional baseball players in need of assistance."
Though the lawsuit was filed in Los Angeles County, the jurisdiction of a potential case has yet to be determined. The complaint said the Astros have "member-investors involved in the fraudulent scheme who reside in Los Angeles, California" — and Crane reportedly owns property in the Los Angeles area. A January story in Variety said he bought the home of actress Michelle Pfeiffer and her producer husband, David E. Kelley, for $9.1 million. The property, according to Variety, is next door to another in the Pacific Palisades neighborhood that Crane has owned since 2010.
Shin-Soo Choo donating funds to Rangers minor leaguers
Texas Rangers veteran Shin-Soo Choo bounced around from Grand Chute, Wisconsin, to Tacoma to Buffalo in his first three seasons in baseball, so he knows firsthand how tough life is for minor leaguers.
So Choo is opening his pockets to minor leaguers in the Texas organization who are struggling because of the coronavirus shutdown. The 37-year-old designated hitter is giving $1,000 each to approximately 190 players in the Rangers' farm system.
"I came here with nothing, but baseball has given me a lot since," Choo told Naver Sports of South Korea. "Minor league players are the future of our organization. I just hope that they can fight through and overcome this difficult time."
Choo, who was a teenager out of South Korea when he signed his first contract with the Seattle Mariners in 2004, shared a text exchange he had with outfielder Eli White, who played with Triple-A Nashville last season.
"Hey, Choo, this is Eli," White texted. "Thanks for helping me out with the per diem checks. It is going to help my wife and I out a lot."
Choo's response: "Eli don't worry about money. Just keep playing baseball. Let me know if you need something more."
Major League Baseball announced Tuesday that it would pay all minor leaguers a minimum of $400 per week — plus medical benefits — through the end of May.
Choo, an All-Star in 2018, was slated to earn $21 million this season, the final year of a seven-year, $130 million deal with the Rangers.
DirecTV to carry Dodger games on SportsNet LA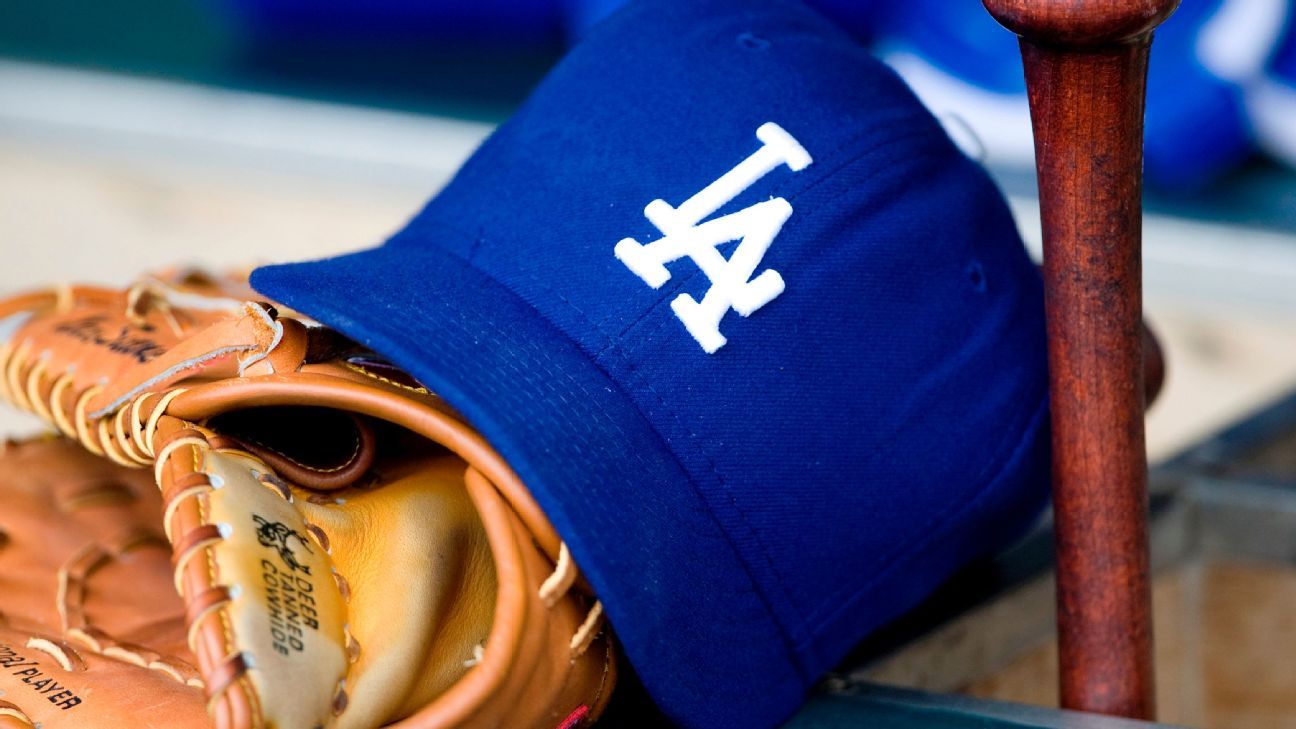 DirecTV has reached a deal to carry the Los Angeles Dodgers network, SportsNet LA.
The Dodgers own the channel but granted exclusive negotiating rights to what was then, Time Warner Cable, in 2013.
Until now, the majority of Los Angeles has not been able to watch Dodgers games because DirecTV has not carried the channel.
"This agreement underscores our commitment to provide all Dodgers fans the opportunity to enjoy our award-winning programming and live game coverage," said Dan Finnerty, Senior Vice President, Spectrum Networks. "Working together with AT&T, we were able to reach an agreement to offer the region's most popular teams to local fans across AT&T's video platforms."
MLB cancels Cubs-Cards London series in June
Major League Baseball has canceled its London Series in June between the St. Louis Cardinals and Chicago Cubs because of the coronavirus pandemic.
The teams were set to play two games at West Ham's Olympic Stadium on June 13 and 14.
Baseball commissioner Rob Manfred made the announcement in a memorandum sent to MLB employees on Wednesday.
"We made the decision because it was unlikely the events would go forward, and timely cancellation allowed us to preserve important financial resources," Manfred wrote. "We also have canceled agreements with service providers and delayed projects that involve large capital expenditures."
MLB played in Europe for the first time last June 29-30, when the New York Yankees swept a pair of games from the Boston Red Sox in London.
Opening Day was to have been March 26, and MLB has delayed the start of its season until mid-May at the earliest.The NBA, NHL and all other major sports leagues are currently on hold.
Like the United States, Great Britain has been hard hit by the virus.
The Cardinals won the NL Central last season. while the Cubs made a push late but then faded to finish third.
Major League Baseball had already canceled two series scheduled for this season in Mexico City and San Juan, Puerto Rico.
The San Diego Padres had been scheduled to play the Arizona Diamondbacks on April 18-19 in Mexico City, and the New York Mets were supposed to play the Miami Marlins on April 28-30 in San Juan. The games will be rescheduled for the home teams' sites in Arizona and Miami, MLB said.
Manfred also referenced last week's agreement with the players' association in which teams agreed to provide $170 million in advance pay and the union agreed not to make claims for additional pay. As part of the deal, if the season is scrapped, players would receive service time for 2020 matching what they received in 2019.
"The agreement provided much needed certainty to our clubs and avoided a confrontation with the players' association at a time when our country has limited tolerance for petty squabbles," Manfred wrote. "Most important, I truly believe that the agreement is a necessary first step toward getting the game back on the field."
Information from The Associated Press was used in this report.