Sources — Pirates add Jarrod Dyson to help fill void in center field
Outfielder Jarrod Dyson and the Pittsburgh Pirates are in agreement on a one-year major league deal, sources tell ESPN.
The deal is pending a physical, the sources said.
Dyson, 35, will be a candidate to fill the Pirates' void at center field after Pittsburgh traded Starling Marte to the Arizona Diamondbacks last month.
Dyson was with Arizona last season, hitting .230 with seven home runs and 27 RBIs in 130 games. He also stole 30 bases and was caught just four times.
The Pittsburgh Post-Gazette first reported the news of Dyson's agreement.
ESPN's Jeff Passan contributed to this report.
Dustin Pedroia back on IL after Red Sox claim RHP Phillips Valdez
The Boston Red Sox placed second baseman Dustin Pedroia on the 60-day injured list Sunday when the team claimed right-hander Phillips Valdez off waivers from the Seattle Mariners.
Pedroia, 36, suffered a setback with his left knee injury in late January. Over the past two seasons, the Red Sox fan favorite has played just nine games, collecting three hits in 34 plate appearances.
Pedroia initially suffered the injury back in 2017, when Baltimore's Manny Machado collided with him on a slide at second base. Pedroia last played a game on April 17, 2019.
Over the past several years, Pedroia has been a regular under the knife. In October 2017, he underwent a cartilage restoration procedure, followed by scar tissue removal in July 2018. Most recently this past August, Pedroia underwent knee joint preservation surgery, an alternative to knee replacement.
Earlier this month, new Boston manager Ron Roenicke said Pedroia wouldn't report to spring training with the rest of the position players.
"When a guy just ages and then he's not as good, that part's easy to see. But not a guy who has an injury and because of it has not been able to perform," Roenicke said at the time. "That part is really difficult."
Through his 14-year career in the majors, Pedroia has hit .299/.365/.439 with 140 homers, 394 doubles 725 RBIs while collecting four Gold Gloves and earning MVP honors in 2008, when he hit .326/.376/.493 with 17 homers and 83 RBIs.
Valdez, 28, made his major league debut for the Texas Rangers last season and had a 3.94 ERA in 11 relief appearances. He was claimed off waivers by the Mariners from the Rangers in November.
ESPN's Joon Lee contributed to this report.
Brian Dozier, Padres agree to minor league contract
The San Diego Padres agreed to a minor league contract with second baseman Brian Dozier on Sunday. He received an invitation to major league spring training.
Dozier joins a mix at second base that is headlined by expected starter Jurickson Profar, who was acquired in an offseason trade with the Oakland Athletics.
"That's our most open competition," manager Jayce Tingler told reporters, according to The San Diego Union-Tribune. "Season happens, injuries happen. The more quality depth that we can build, it just gives us more options for later down the line."
The 32-year-old Dozier, who bats right-handed, could be valuable as a pinch hitter against left-handed pitchers. He has a .270 batting average and .855 OPS against lefties in his career.
He hit .238 with 20 home runs and 50 RBIs in 135 games for the Washington Nationals last season, his first with the team. He made 114 starts for Washington last season, but by the end of the season and in the playoffs, he had lost his starting job to Asdrubal Cabrera.
He was an All-Star with the Minnesota Twins in 2015, when he hit 28 home runs and had 77 RBIs. A season later he set career highs with 42 home runs and 99 RBIs. He also was a run-producer in 2017, finishing with 34 home runs and 93 RBIs and posted a career-best .271 batting average.
The eight-year major league veteran has a .245 average, 192 home runs and 561 RBIs in 1,137 games.
Olney — Houston Astros players have a lot on the line in 2020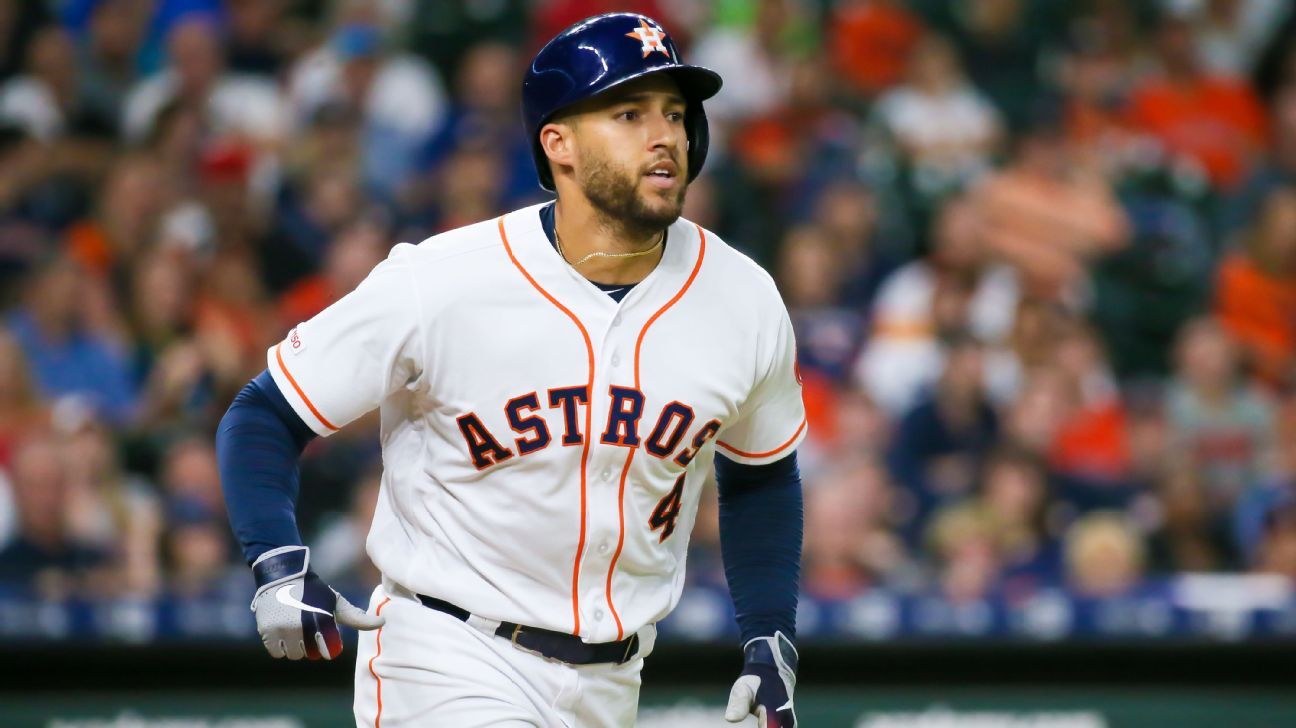 As chance would have it, the Houston Astros' first exhibition game was a home game of sorts, with Houston playing host to the team that shares its West Palm Beach complex, the Washington Nationals. Because it's still February and a lot of the veterans are relatively early in their preparation for the regular season, no members of the 2017 Astros played.
And yet the Astros were still booed, vociferously, in the first dress rehearsal for what promises to be an extremely challenging year.
Really, there's nothing that the Houston players can do about it anymore — not even the many current Astros who were with other organizations in 2017, like outfielder Michael Brantley, who was serving out his final season with Cleveland back then. Some of the reaction has crossed the line, as ESPN's Jeff Passan wrote the other day.
New Astros manager Dusty Baker said it right in speaking with reporters, Ken Davidoff of the New York Post among them. "You've just got to put your big-boy pants on and just try to shut it out and just play baseball and realize that this too shall pass," Baker said. "When? I'm not sure."
The response to some of the Astros may never dissipate, leaving them to figure out how to cope with it all. Maybe mental coaches can help. Maybe competitive defiance will kick in, with an "I'll show you" instinct taking over. It's possible that some players will let it get to them; the negative reinforcement from booing fans is part of the reason why Ed Whitson, Kenny Rogers and Sonny Gray departed the Yankees.
For members of the '17 Astros who have moved on to other teams, such as the Twins' Marwin Gonzalez and the Mets' Jake Marisnick, it'll be a little easier because the uniforms they wear won't set off the reflexive response that the Houston gear will generate.
Each of the '17 Astros still with the team has no choice but to endure, and as with all players, they all have something at stake personally this season.