Several NFL teams, including Bears, see Twitter feeds hacked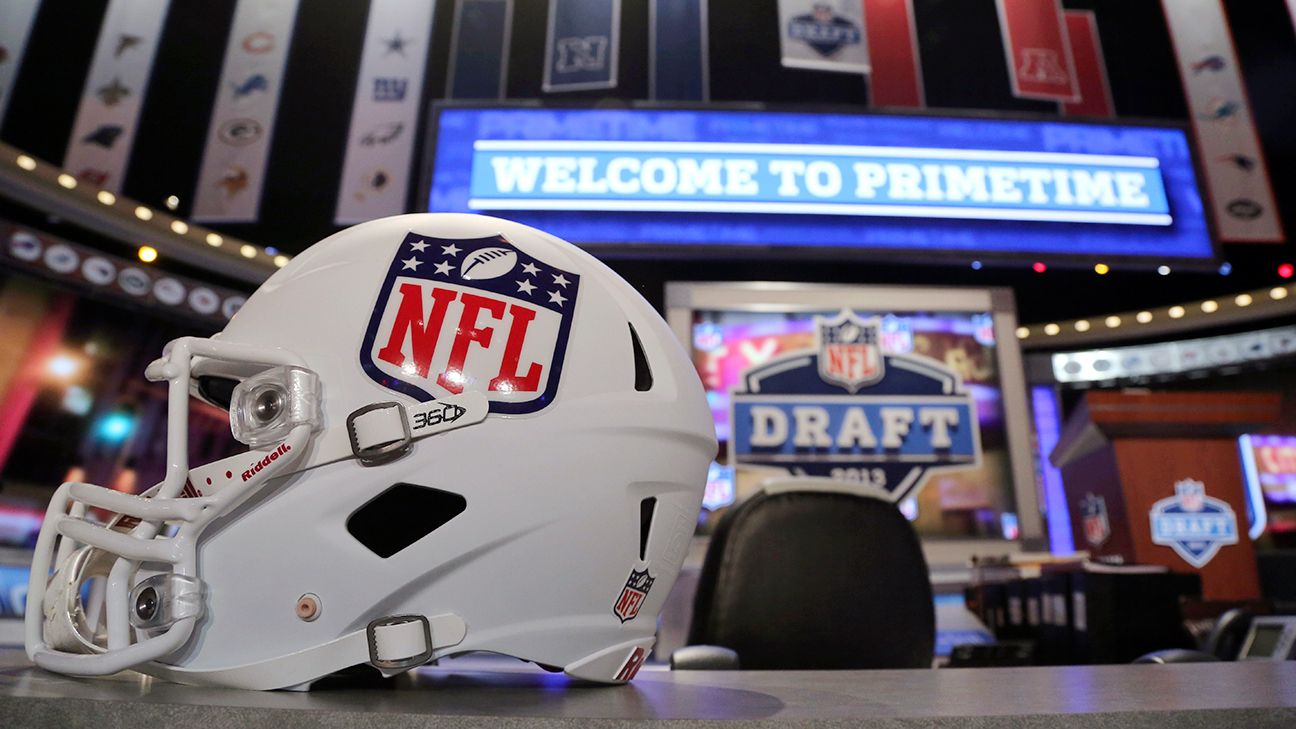 The official Twitter accounts of nearly half the NFL's teams were apparently hacked Sunday and Monday, as the world turns its attention to Super Bowl LIV in Miami. The league's own Twitter account was apparently hacked as well.
The Chicago Bears' Twitter account was the first to begin displaying messages Sunday from a hacker group that called itself "OurMine." One of the messages said the hack was to announce that "we're back" as well as to "show people that everything is hackable."
Similar messages appeared on the other team feeds as well as the NFL's. A tweet still posted to the Green Bay Packers' account as of mid-afternoon Monday read: "Hi, we're Back (OurMine). We are here to show people that everything is hackable." It then provided an email for information on how to "improve your accounts security."
The NFL did not immediately respond to a request for comment.
Texans cut veteran cornerback Vernon Hargreaves III
HOUSTON — The Texans have cut veteran cornerback Vernon Hargreaves III, the team said Friday.
Hargreaves III signed with the Texans in November after he was cut by the Tampa Bay Buccaneers after he was benched in a game. After that game, Buccaneers head coach Bruce Arians said Hargreaves "didn't look like he was hustling to go in for a tackle."
Hargreaves III could have stayed in Houston under his fifth-year option worth $9.6 million, but there was no dead money on the contract because the option is guaranteed for injury only before the start of the new league year in March.
In his end of season press conference, Texans head coach Bill O'Brien said he thought Hargreaves "made the best of" his opportunity to join Houston during the season.
"I don't think that's easy to be able to come in, in the middle of a season, and really later than that, and play that nickel position is not easy," O'Brien said. "So, I give a lot of credit to Vernon. There's a lot of things that he's going to work hard to improve upon. We're going to help them with that, but I think Vernon stepped into a tough situation and really made the best of it."
Hargreaves III, 24, was drafted by Tampa Bay with the No. 11 pick in 2016. In 41 career games, Hargreaves III has two interceptions, two forced fumbles, a fumble recovery and 186 tackles.
Ravens release Tony Jefferson; James Hurst suspended for PED use
The Baltimore Ravens cut ties with veteran safety Tony Jefferson on Friday, releasing him after his 2019 season was cut short by a torn ACL.
The Ravens saved $7 million in cap space with the move.
Jefferson, 28, received $19 million guaranteed on a four-year deal with the Ravens in 2017, but he never lived up to being a prized free-agent acquisition. He failed to consistently make impact plays, totaling 2 interceptions, 2 forced fumbles and 11 passes defensed in 35 games.
Jefferson's departure was sealed last season. After he tore the ACL in his left knee in Week 5, the Ravens defense played better when Chuck Clark, a 2017 sixth-round pick, replaced him.
Even though he disappointed on the field, Jefferson was one of the most respected players on the team because of his work ethic and football IQ.
After going undrafted in 2013, Jefferson spent his first four seasons with the Arizona Cardinals. In seven seasons, Jefferson has recorded 450 tackles, 4 interceptions and 22 passes defensed.
Also Friday, the NFL suspended Ravens offensive lineman James Hurst for the first four games of the 2020 season for violating its policy on performance-enhancing drugs. Hurst is eligible to participate in all preseason practices and games. He will be allowed to return to his team's active roster on the Monday following the team's fourth game.
Signed as a rookie free agent in 2014, Hurst played in all 16 regular-season games for the Ravens last season, with two starts at left tackle. He was part of an offensive line that paved the way for an NFL-record 3,296 yards rushing in 2019.
Hurst, 28, signed a four-year contract in March 2018. He didn't miss a game over his first four seasons before being inactive for six games in 2018 with a back injury.
The Ravens signed former Cincinnati Bengals first-rounder Andre Smith last month to add depth at offensive tackle.
Sources — Broncos, Rams cutting scouting combine attendance
In what could portend as a wave of the future, the Broncos are not sending their assistant coaches to the scouting combine in Indianapolis this year because they believe there's a better use of their time watching film back in Denver, league sources told ESPN on Friday.
Additionally, the Rams are not sending their offensive and defensive coordinators, Kevin O'Connell and Brandon Staley, to the combine because they would rather have them in Los Angeles, implementing the team's new offensive and defensive schemes, sources said.
In a copycat league, the Broncos and Rams could be establishing a trend that other teams will follow, leaving coaches behind to watch the combine on TV and do their own scouting work in the office.
It is what Broncos head coach Vic Fangio, who will attend this year's combine in person, decided for this combine, sources told ESPN. He thought there was better use of the assistant coaches' time to study prospects on tape rather than in person.
In addition to studying the prospects on tape, the Broncos' assistant coaches also will have access to the combine private interviews led by the personnel staff and Fangio in Indianapolis.
Rams head coach Sean McVay will attend the opening days of the combine, fulfilling his obligation to speak with the media, before returning to Los Angeles to continue implementing his systems with his two new coordinators, sources told ESPN. The rest of the Rams' coaching staff will attend the combine.
Both organizations believed there was better use of their time than to attend the combine en masse, sources told ESPN. Though it did not drive either team's decision, there also is a hefty financial savings for each organization by not having everyone travel to Indianapolis.