Mike Zimmer, restructured Vikings switch focus, hire co-defensive coordinators, including his son
MINNEAPOLIS — The Minnesota Vikings announced a handful of changes to their coaching staff.
Adam Zimmer, coach Mike Zimmer's son, and Andre Patterson were named co-defensive coordinators Monday and will take over the position held by George Edwards for the past six seasons. Edwards' contract expired at the end of the season and he was hired by the Dallas Cowboys as a senior defensive assistant last week.
Additionally, Minnesota officially announced Gary Kubiak as its next offensive coordinator after he served as the team's assistant head coach/offensive adviser upon being hired last season. The change was made last week following the departure of Kevin Stefanski for the Browns head-coaching vacancy.
The Vikings reshuffled other parts of the coaching staff, promoting Andrew Janocko to wide receivers coach and hiring Daronte Jones from Cincinnati as the defensive backs coach and Phil Rauscher from Washington as the assistant offensive line coach. Janocko had served in that role since 2017.
Mike Zimmer has called defensive plays for the Vikings since he was hired in 2014, and it's unclear how play-calling duties will be divided between the two co-defensive coordinators should the head coach opt to hand off the responsibility for 2020. Adam Zimmer will still oversee the Vikings' linebackers in his new role, while Patterson will continue to lead the defensive line, a role he's held since re-joining the franchise six years ago.
Dez and Dak back together again and more NFL social media rumors
Tony Boselli recalls hospital stay — 'I don't want to die here'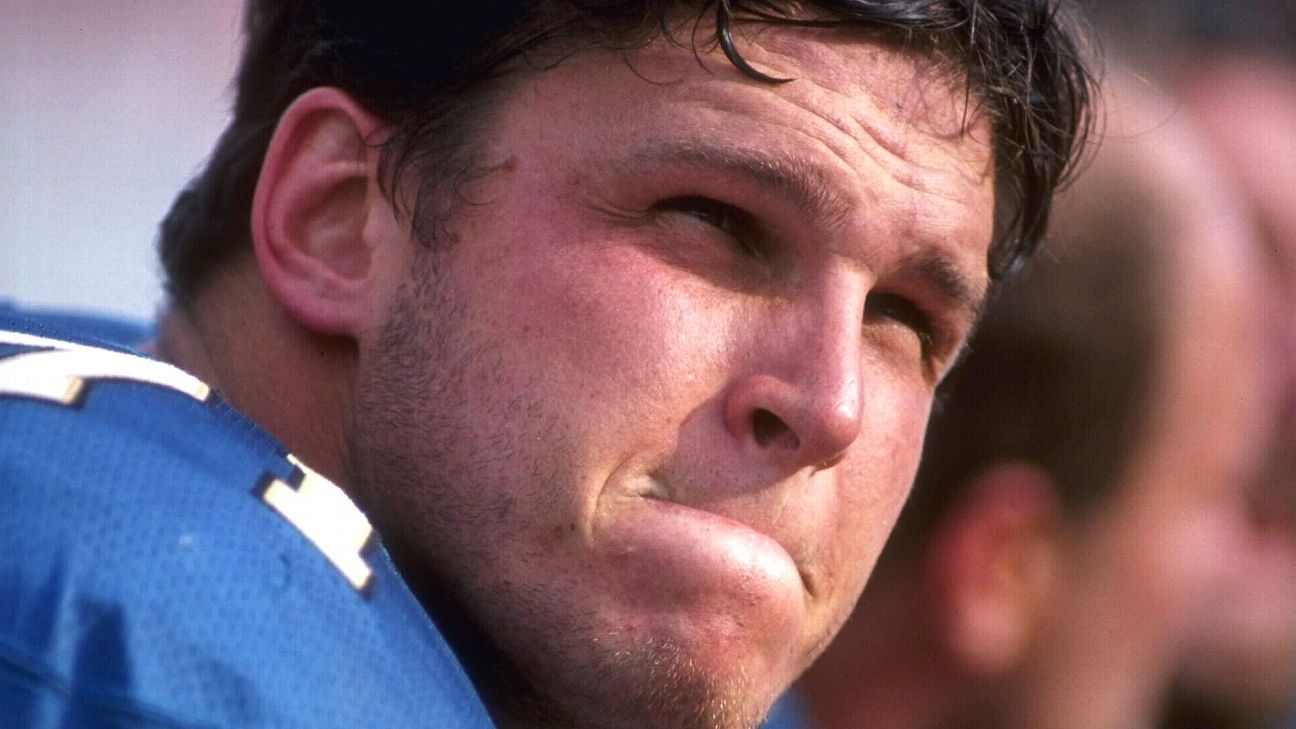 JACKSONVILLE, Fla. — Even when his symptoms worsened and he started having trouble breathing, Tony Boselli still thought he'd be treated with IV fluids and given some medicine when he arrived at a hospital here.
It wasn't until doctors told him he needed to be in the intensive care unit that he realized his condition was serious.
The former Jacksonville Jaguars left tackle ended up spending five days in Mayo Clinic while he fought COVID-19. About half of his stay was in the ICU, and he said it was shortly after he arrived there that he discovered he could be in even deeper trouble.
"It was kind of fuzzy, but I remember [the pulmonologist] saying, 'If we don't get your oxygen stabilized we're going to have to go to the next level,'" Boselli said. "I remember laying there thinking, 'What do you mean, if this doesn't work?' He says, 'We don't know what direction this is going to go.'
"I don't know if I ever was like I thought I was going to die, but I remember having the conversation with myself: I don't want to die here."
Boselli, a Pro Football Hall of Fame finalist the past four years, said his oxygen level improved enough over the next 24 hours that he didn't have to find out what that next level would have been. That was the beginning of his recovery process, and he improved enough daily that he was discharged Tuesday without needing additional oxygen at home.
Boselli said he first started feeling ill March 16, but he thought he had a cold or allergies. Then he felt much worse two days later. That's also the day he said he got a call and was told he had been around someone who had tested positive for COVID-19. He phoned his doctor and got tested that day. Two days later he received the test results that revealed he had COVID-19.
He said his symptoms worsened over the next four days, and after a rough night in which he couldn't sleep and was wheezing heavily, his doctor sent him to Mayo Clinic. His family was in self-quarantine because of his diagnosis — he said his wife, Angie, was also diagnosed with COVID-19 but had only mild symptoms — so the only way to communicate over the five days he was hospitalized was via text messages whenever he had the energy.
"The only people who could come in were health-care workers, and they had to be in their full protective equipment," Boselli said. "They were great, though. Those doctors and PAs and nurses and techs, everyone, they're amazing. These people were absolutely amazing. Superstars."
He said he's still weak and battling fatigue, and hasn't quite shaken his cough. He still doesn't have an appetite, either — "I had an egg for breakfast. An egg," he said jokingly — and has lost 20 pounds over the past two weeks.
He tested negative for the virus Wednesday, and is awaiting the result of an additional test taken Thursday, but he said his doctor expects that test to be negative, too. Once he gets those results, Boselli said he's planning on getting back on his bicycle and slowly gaining back his strength.
"I'm not going to be running any marathons any time soon," he said.
"It's been quite a few weeks but I'm feeling better. I'm home from the hospital and I'm on the right side of this thing now."
Eli Apple remains free agent after deal with Raiders falls through
The Las Vegas Raiders and free-agent cornerback Eli Apple were unable to finalize a contract, sources told ESPN's Adam Schefter.
Apple, who played last season with the New Orleans Saints, remains a free agent.
Apple had agreed to a one-year contract with the Raiders on March 18, sources told Schefter, and he had posted to Instagram that he was "excited to start a new journey as a Raider."
Apple, 24, has shown both great potential and inconsistency while starting 51 games over his four-year career with the New York Giants and Saints. He has three interceptions and 33 passes defensed.
He immediately became a starter for the Saints, who acquired him in a 2018 trade with the Giants, and held the job throughout 2019 until his season ended early because of a Week 16 ankle injury. His size and length make him an asset in man coverage, and he helped steady the Saints defense as the team finished 13-3 in both 2018 and 2019.
He was a positive locker room fit in New Orleans, where he was reunited with former Ohio State teammates such as cornerback Marshon Lattimore, safety Vonn Bell and receiver Michael Thomas. But he did battle inconsistency on the field — particularly in a 48-46 loss to the San Francisco 49ers in December — and he led the team with 11 called penalties in 2019 and 10 called penalties in 2018 (after joining the team in Week 8). He was also flagged 11 times for pass interference over that span.