Justin Herbert helps draft cause with MVP showing at Senior Bowl
MOBILE, Ala. — Justin Herbert might have had more at stake than any other player at the Senior Bowl this week, with the Oregon quarterback trying to prove he is worthy of a top-10 draft pick.
He responded by being named as both the "Practice Player of the Week" and the MVP of Saturday's game.
Herbert's South team wound up losing the game 34-17. But he staked them a 7-0 lead while completing his first seven passes, including a 16-yard touchdown pass to Florida running back Lamical Perine on the game's opening drive. Herbert also showed off his legs with a 19-yard run on that opening drive.
He completed 9 of 12 passes for 83 yards with one TD and no interceptions and ran the ball three times for 22 yards before calling it a day.
"We could've won. That's one thing that could've gone better. But I had a lot of fun this week," said Herbert, who said his main focus between now and the combine and his pro day is "getting better."
"I love competing, and that's one of the things I wanted to come here and do," Herbert said. "It was so much fun, it was such a great learning experience, and I've really enjoyed it."
Herbert said at the beginning of the week that he was well aware of how the Senior Bowl boosted the profile of recent top QB picks like Carson Wentz, Baker Mayfield and Daniel Jones. But he insisted that more than anything, he was honored to be invited because he grew up watching this game.
"Not a whole lot of people get this invite. To come here, it's special," Herbert said.
It has to feel even more special after the way this week went. The 6-foot-6, 227-pounder showed off his big arm throughout the practice week. But he also showed consistency and drew praise for his leadership with a group of new teammates — something Herbert said he knew NFL teams wanted to see after he had a reputation for being a quiet personality.
The biggest knock on Herbert is that he needs to do a better job of working through his progressions. But he did as much as he could in this type of format to help his stock.
ESPN draft analyst Todd McShay wrote that Herbert "truly established himself as the best quarterback on the field all three days," with perhaps the "defining portion" coming during the two-minute drills on Thursday.
Draft analysts have been mixed on Herbert's potential as anywhere from a top-five overall pick to later in Round 1. This week should only help his case.
Herbert's running ability hasn't always been a huge part of his game. But he continued to flash it Saturday after he opened eyes with three rushing TDs in the Ducks' Rose Bowl victory over Wisconsin.
"In this day and age in the NFL, you've got to be able to make some plays with your feet and be able to create a little bit," said Cincinnati Bengals coach Zac Taylor, who coached the South team this week.
It was also a solid week for Utah State quarterback Jordan Love, who was selected as the North team's top practice quarterback of the week. Love, who is considered more of a high-risk, high-reward prospect after throwing for 20 TDs and 17 interceptions in 2019, wanted to prove he is a bona fide first-round draft pick in this showcase alongside a higher level of talent.
"I didn't really know what to expect coming into the week and had an open mind. But it was a good week," said Love, who said he believed he was able to answer teams' questions about his ability to learn and execute a pro-style offense since the one he ran at Utah State was "not really a NFL offense."
Love completed 4 of 6 passes for just 26 yards in Saturday's game. But he barely missed connecting on an effortless deep ball.
Meanwhile, Washington State's Anthony Gordon had the most prolific day of any quarterback despite being the third North QB into the lineup.
Gordon finished as the winning team's MVP Saturday after completing 8 of 12 passes for 69 yards and two TDs.
"Like my career at Washington State, I spent a lot of time waiting. But when it was my time, I was ready," said Gordon, who sat behind future NFL QBs Luke Falk and Gardner Minshew in college.
Gordon also honored another former Cougars teammate this week. Gordon switched to jersey No. 3 to honor Tyler Hilinski, who died by suicide in January 2018 and would have been a senior himself this past season.
Chiefs OC Eric Bieniemy withdraws from Colorado coaching search
Kansas City Chiefs offensive coordinator Eric Bieniemy has withdrawn his name from consideration for the Colorado head-coaching job, sources confirmed to ESPN.
Bieniemy's decision, as first reported by 9News in Denver, follows that of Alabama offensive coordinator Steve Sarkisian, who also has dropped out of the search, sources told ESPN's Chris Low on Thursday.
Bieniemy starred at running back for Colorado from 1987 to 1990 and finished his career as the school's career rushing leader (3,940 yards). He had two assistant coaching stints with the Buffaloes following his NFL playing career.
He has spent the past seven years with the Chiefs. Bieniemy drew interest from several NFL teams for head-coaching vacancies this offseason, but they all went in different directions.
Colorado is looking to fill the vacancy after Mel Tucker left to take the Michigan State head-coaching job earlier this month.
Bret Bielema, the former Arkansas and Wisconsin coach, also has interviewed with Colorado officials for the job and is a prime candidate along with Air Force coach Troy Calhoun.
Darrin Chiaverini has been serving as interim head coach.
ESPN's Adam Schefter and Mark Schlabach contributed to this report.
Dolphins' focus at combine: Tua Tagovailoa, O-linemen and more – Miami Dolphins Blog
The Miami Dolphins head into next week's NFL scouting combine armed with more than $90 million in salary-cap space and 14 draft picks, including three first-round selections. Talk about ammunition to rebuild a franchise.
NFL free-agency decisions will happen in mid-March and the NFL draft kicks off in late April, but the early imprints of the Dolphins' moves will be made at the combine in Indianapolis. There, the smoke screens will be thick among NFL circles because many executives will attempt to hide their teams' true draft intentions in an effort to ward off other teams' interest in their targeted draft prospects.
Here are the most important questions lingering as the Dolphins soon head to Indianapolis:
What do Tagovailoa's medicals look like?
• Most recent mock: Kiper » | McShay »
• Kiper's Big Board » | McShay's Top 32 »
• First Draft podcast » | Draft order »
• Full class rankings from Scouts Inc. »
More NFL draft coverage »
This is the single most important question for the Dolphins between now and April 23. If Tua Tagovailoa's medicals check out, the Dolphins should be considered the favorites to land him as their franchise quarterback with their No. 5 pick or via a trade up. Oddsmakers already have Miami and Detroit (No. 3 pick) as co-favorites to land Tagovailoa.
There are early, positive reviews about Tagovailoa's recovery from his hip injury, but the Dolphins' doctors will be sure to evaluate further. Dolphins owner Stephen Ross visited Alabama last season to watch Tagovailoa play, and a few weeks ago he had this to say on the former Crimson Tide quarterback: "He's a great player. I just worry about his health."
Tagovailoa and the Dolphins are a perfect fit for one another — if his medicals check out. A big step toward finding the answer will come at the combine, where the quarterback isn't expected to participate in on-field drills but will go through interviews as well as the medical evaluations.
Who are the Dolphins' alternative picks at No. 5?
There has been a lot of speculation that if Tagovailoa's medicals come up positive, then he could move up to become the No. 3 pick behind Burrow and Ohio State defensive end Chase Young. Whether it's Detroit or a team outside of the top 5 trading up with the Lions, the Dolphins could have competition for Tagovailoa. So, Miami must prepare for a scenario in which it cannot get its intended prospect.
Finding a franchise quarterback is priority No. 1 for Miami, and the top alternative appears to be Oregon's Justin Herbert. If for some reason the Dolphins pass on a quarterback at No. 5 and focus on an offensive tackle or a defender at No. 5, then Utah State quarterback Jordan Love could become an option at No. 18 or No. 26.
The Dolphins will utilize the combine to interview and watch the non-Tagovailoa options such as Herbert, Love, Alabama offensive tackle Jedrick Wills Jr. and Clemson's Isaiah Simmons.
Which players should Miami target in its pursuit of starting offensive linemen?
There is no Dolphins unit that needs more of an overhaul than the offensive line, and the goal this offseason should be to find multiple long-term starters via free agency as well as the draft. Expect Miami to be aggressive in free agency by targeting offensive tackles and/or guards.
Tennessee Titans free agent Jack Conklin leads the offensive tackle market, and would be a plug-in right tackle for the next five years (potentially protecting Tagovailoa's blind side). Quality offensive linemen always get paid, and Conklin is probably looking at the deals that Ja'Wuan James (four-year, $51 million deal) and Trent Brown (four-year, $66 million deal) received as comparable contracts. There are more starting guard options, but they won't be had at discount prices with the Patriots' Joe Thuney and Washington's Brandon Scherff leading that class. Green Bay's Bryan Bulaga, Detroit's Graham Glasgow, Seattle's Germain Ifedi and New England's Ted Karras could be fits at more palatable prices.
There seem to be five offensive linemen who have separated themselves as first-round draft prospects at this point (Willis, Georgia's Andrew Thomas, Iowa's Tristan Wirfs, Louisville's Mekhi Becton and Houston's Josh Jones). An ideal Dolphins draft could be landing one of those O-linemen at No. 18 or No. 26.
Which top-tier defensive talent best fits in Miami?
Though Miami is flush with cap space, don't expect a wild shopping spree this offseason. Instead, the Dolphins could make selective splashes for players who fit well in coach Brian Flores' scheme.
Edge rusher is one of the Dolphins' biggest needs, and it seems like a smart bet they will find at least one starter on the free-agent market. Jacksonville's Yannick Ngakoue, Seattle's Jadeveon Clowney, Tampa Bay's Shaquil Barrett, Pittsburgh's Bud Dupree and Baltimore's Matthew Judon are expected to land massive deals. A few edge players will likely receive the franchise tag, but for now it's a deep class that Miami should be very interested in.
Looking for a name outside of this group who makes sense for Miami? Try Buffalo's Shaq Lawson or New England's Kyle Van Noy (who isn't a true edge player but fits Flores' scheme perfectly).
A few other non-edge defenders who would be good fits in Miami include Titans cornerback Logan Ryan, Patriots defensive tackle Danny Shelton, Texans defensive tackle D.J. Reader and Broncos safety Justin Simmons.
Marshawn Lynch has 'fun, pretty substantial role' in HBO's 'Westworld'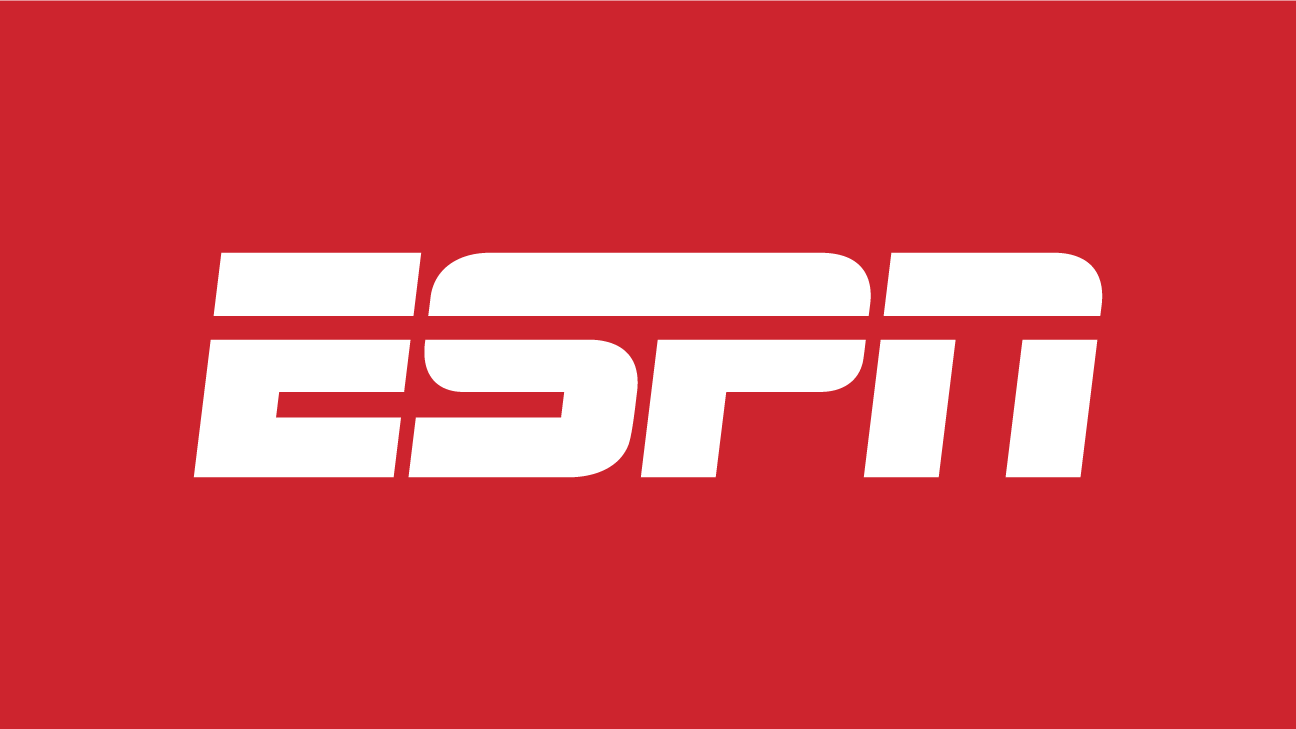 Marshawn Lynch is all about those androids, boss.
Yes, that was Lynch flashing in HBO's trailer for Season 3 of the sci-fi series "Westworld," which premiered Thursday. In the trailer, the Seahawks running back walks behind actor Aaron Paul in a particularly dramatic scene about 54 seconds into the clip, sporting a T-shirt with the word "BORED" illuminated on it, along with the words "AMUSED," "ANGRY," "SAD" and "EXCITED."
But is Beast Mode a good guy or a villain? Does he have a speaking role (might he risk being fined if he doesn't talk?) or is he a silent enforcer?
HBO execs obviously couldn't reveal too much about Lynch's role, lest the plot also be exposed, but a spokesperson for the network said Lynch is expected to have a "fun and pretty substantial role" as he veers from his football persona.
Still, the guy who said he wants to run through, ahem, an opponent's face "over and over and over and over and over and over and over and over and over and over and over and over and over and over and over" again, like some, well, cyborg, should explode on the small screen.
Like he did this past season when he scored three touchdowns in two playoff games for Seattle after signing in Week 17. Before then, Lynch had last played in an NFL game for the Raiders in London on Oct. 14, 2018, when he suffered a season-ending groin injury. The Raiders did contemplate bringing Lynch back late last season with rookie Josh Jacobs banged up with a fractured shoulder, a source said, but ultimately decided to roll with fourth-year vets DeAndré Washington and Jalen Richard and the Raiders signed Rod Smith on Dec. 10.
Lynch's participation in "Westworld" was reported last summer, and he was actually in a clip that ran in May.
The season premiere is on March 15.