What really happened during Deflategate? Five years later, the NFL's 'scandal' aged poorly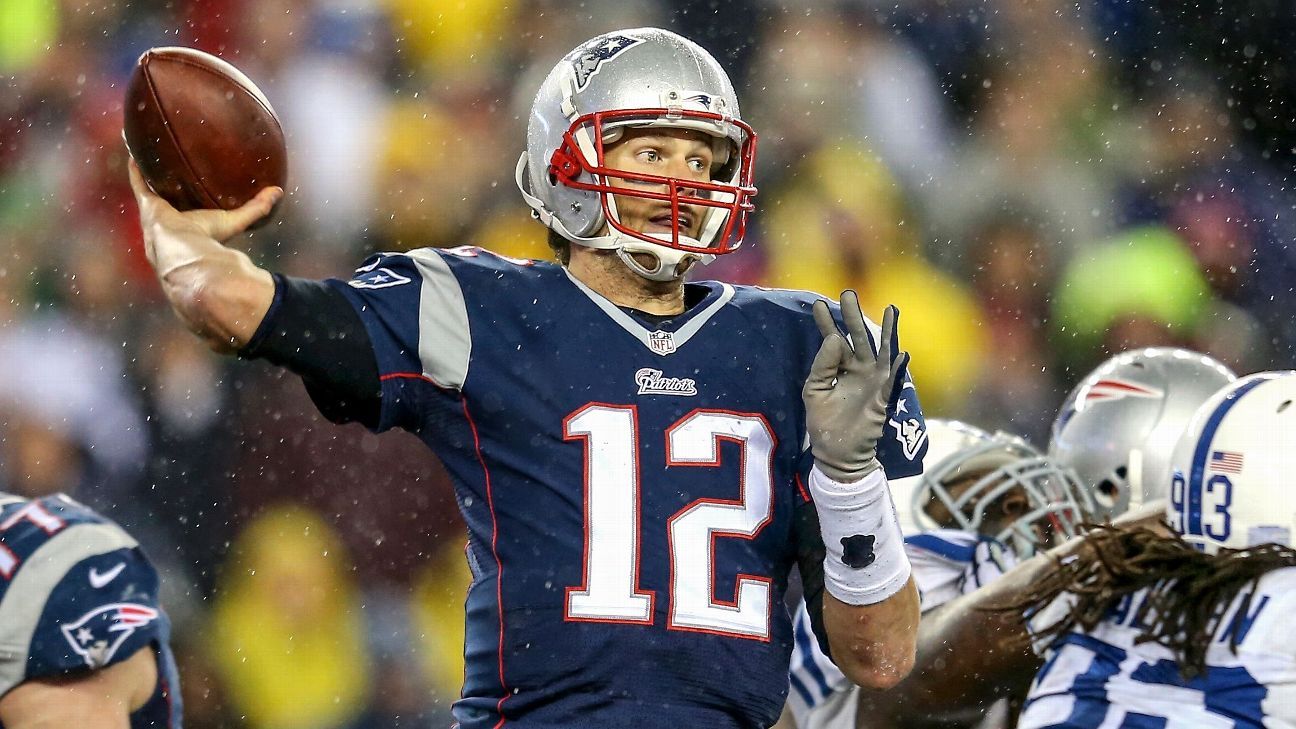 Hey, baseball world: We here on the NFL side are sorry to see your game engulfed in a cheating scandal. It's truly awful to know that the Houston Astros swindled their way to the 2017 World Series title. But I've got to laugh and remind you that five years ago today, the NFL produced a scandal that was chess to your checkers.
Deflategate was a Jedi mind trick to your multiplication tables. It was HD digital to your analog. In its zeal to preserve the perception of credible outcomes, the NFL scandalized itself with an investigation that produced far more suspicion, ill will and accusations of impropriety than the original allegations themselves.
At its core, Deflategate suggested that the New England Patriots used an illegal process for lowering the inflation of game footballs at the behest of quarterback Tom Brady, who preferred the grip of softer balls. The NFL thought it found proof during a surprise and unprecedented inflation check at halftime of the 2014 AFC Championship Game, a 45-7 drubbing of the Indianapolis Colts. It then spent upward of $22 million over the course of two years to investigate, litigate and discipline Brady and the organization.
At best, it was a relatively minor rules violation that no rational person would link to the Patriots' victory two weeks later in Super Bowl XLIX. At worst, Deflategate was a retroactive framing of the league's most successful franchise and a future Hall of Fame quarterback, a clumsy and forgettable endeavor and an unfortunate reminder that the NFL's standard for discipline demands only that an event was "more probable than not" to have occurred. Brady ultimately served a four-game suspension because the NFL believed he was "generally aware" of the scheme.
The Astros' cheating scandal has proved tidy by comparison. It began in November, when former Astros pitcher Mike Fiers explained how the team used video cameras to steal signs and communicate them to batters. In swift order, nearly everyone involved acknowledged, or at least accepted, the basic veracity of the story. Ten weeks later, baseball suspended Astros general manager Jeff Luhnow and manager AJ Hinch and fined the Astros $5 million, the maximum allowed under baseball's constitution. Astros owner Jim Crane accepted the discipline and promptly fired Luhnow and Hinch. Former Astros bench coach Alex Cora lost his job as manager of the Boston Red Sox, and former Astros player Carlos Beltran agreed to step away from his job as the New York Mets' manager.
Additional information could add to the fallout. But if anything, the Astros got off easy for measures that could have substantively contributed to a championship. Crane retained ownership, the franchise kept its World Series title and none of the players involved faced discipline.
The Patriots? They paid dearly for a far less consequential allegation, in part because the NFL considered them repeat cheaters after the 2007 Spygate affair.
In this case, however, the Patriots denied nearly every aspect of the NFL's allegations, including Brady's involvement, and took extraordinary steps to defend themselves. That effort included a website to dispute the NFL's Wells Report on the scandal, one that included multiple scientists pointing out that footballs can deflate naturally based on weather conditions.
The Patriots even submitted an amicus brief on behalf of Brady, who filed a federal lawsuit against the league to overturn his suspension, straddling the line between NFL stakeholder and whistleblower. (Brady got his suspension overturned in 2015 but ultimately lost on appeal and served the punishment in 2016.)
Yet when it was all over, no one could say for sure if Deflategate actually happened. A reasonable person could be left thinking that the investigation itself was the true scandal.
The Wells Report was based largely on a series of text messages from an equipment assistant who referred to himself as "The Deflator," and the unexplained pregame detour of a locker room attendant who brought the game balls into a bathroom with him before the game. There was no direct evidence that the equipment assistant removed air from the footballs, or that Brady asked him to do it. And the halftime inflation measurement was a rushed and haphazard effort, one that would never pass scientific scrutiny to confirm accuracy.
In the end, it is nothing more than an opinion to suggest that it was "more probable than not" that Deflategate happened. In the terms of advanced statistics, the NFL was saying there was a 51% probability that Deflategate occurred but a 100% necessity to issue discipline. It's not outlandish to think that someone connected with the Patriots might have tried to help Brady, or that Brady had tacitly accepted that help, but there's no direct evidence of it.
And when an MIT professor explained that weather conditions could do the same thing, based on the ideal gas law, who could argue? The NFL wouldn't have known either way, because it did not regularly record pounds-per-square-inch readings to that point. For all we know, football deflation occurred naturally every week.
The ensuing rule changes only further undermined the investigation and punishment. They brought structure to pregame measurements, game ball security and compliance, a tacit acknowledgment that there was little objective basis to the 2014 readings.
The shaky connections and the preposterous conclusions of Deflategate have allowed it to slip quietly from the NFL consciousness. The legacy of Deflategate is the complete and utter lack of one, other than the brief entrance of the ideal gas law into the football lexicon — and as grist to limit the benefit of the doubt in the ongoing investigation into the Patriots' illegal videotaping last month from the Cincinnati Bengals' press box.
The league has never released the results of tests on football air pressure, nor acknowledged a single violation in the years since. While Major League Baseball should be expected to institute major efforts to curb illegal sign-stealing, the NFL has left Deflategate to stand alone as an unintended example of what happens when you jump too soon into a rabbit's hole. If you're an angry baseball fan who thinks the game's leaders haven't been vigilant enough about potential cases of cheating, well, let us in the NFL world issue this warning: Be careful what you wish for.
Five mostly quiet years later, I'd like to say the NFL learned a lesson. But sometimes a larger scope is necessary. Five years before Deflategate, the NFL's championship weekend gave us another "gate." The accusation: New Orleans Saints players stood to gain financially if they could injure Minnesota Vikings quarterback Brett Favre during the 2009 NFC Championship Game. The two-year investigation into Bountygate contained so many holes that retired commissioner Paul Tagliabue, brought in to handle appeals and clean up the mess, vacated the discipline of four players and sharply criticized what he called a "contaminated" investigation.
So we'll reserve judgment on whether the NFL has moved past its phase of incendiary investigations. It could just be on the five-year plan, and if that's the case, keep your head on a swivel this weekend.
Chiefs OC Eric Bieniemy withdraws from Colorado coaching search
Kansas City Chiefs offensive coordinator Eric Bieniemy has withdrawn his name from consideration for the Colorado head-coaching job, sources confirmed to ESPN.
Bieniemy's decision, as first reported by 9News in Denver, follows that of Alabama offensive coordinator Steve Sarkisian, who also has dropped out of the search, sources told ESPN's Chris Low on Thursday.
Bieniemy starred at running back for Colorado from 1987 to 1990 and finished his career as the school's career rushing leader (3,940 yards). He had two assistant coaching stints with the Buffaloes following his NFL playing career.
He has spent the past seven years with the Chiefs. Bieniemy drew interest from several NFL teams for head-coaching vacancies this offseason, but they all went in different directions.
Colorado is looking to fill the vacancy after Mel Tucker left to take the Michigan State head-coaching job earlier this month.
Bret Bielema, the former Arkansas and Wisconsin coach, also has interviewed with Colorado officials for the job and is a prime candidate along with Air Force coach Troy Calhoun.
Darrin Chiaverini has been serving as interim head coach.
ESPN's Adam Schefter and Mark Schlabach contributed to this report.
Dolphins' focus at combine: Tua Tagovailoa, O-linemen and more – Miami Dolphins Blog
The Miami Dolphins head into next week's NFL scouting combine armed with more than $90 million in salary-cap space and 14 draft picks, including three first-round selections. Talk about ammunition to rebuild a franchise.
NFL free-agency decisions will happen in mid-March and the NFL draft kicks off in late April, but the early imprints of the Dolphins' moves will be made at the combine in Indianapolis. There, the smoke screens will be thick among NFL circles because many executives will attempt to hide their teams' true draft intentions in an effort to ward off other teams' interest in their targeted draft prospects.
Here are the most important questions lingering as the Dolphins soon head to Indianapolis:
What do Tagovailoa's medicals look like?
• Most recent mock: Kiper » | McShay »
• Kiper's Big Board » | McShay's Top 32 »
• First Draft podcast » | Draft order »
• Full class rankings from Scouts Inc. »
More NFL draft coverage »
This is the single most important question for the Dolphins between now and April 23. If Tua Tagovailoa's medicals check out, the Dolphins should be considered the favorites to land him as their franchise quarterback with their No. 5 pick or via a trade up. Oddsmakers already have Miami and Detroit (No. 3 pick) as co-favorites to land Tagovailoa.
There are early, positive reviews about Tagovailoa's recovery from his hip injury, but the Dolphins' doctors will be sure to evaluate further. Dolphins owner Stephen Ross visited Alabama last season to watch Tagovailoa play, and a few weeks ago he had this to say on the former Crimson Tide quarterback: "He's a great player. I just worry about his health."
Tagovailoa and the Dolphins are a perfect fit for one another — if his medicals check out. A big step toward finding the answer will come at the combine, where the quarterback isn't expected to participate in on-field drills but will go through interviews as well as the medical evaluations.
Who are the Dolphins' alternative picks at No. 5?
There has been a lot of speculation that if Tagovailoa's medicals come up positive, then he could move up to become the No. 3 pick behind Burrow and Ohio State defensive end Chase Young. Whether it's Detroit or a team outside of the top 5 trading up with the Lions, the Dolphins could have competition for Tagovailoa. So, Miami must prepare for a scenario in which it cannot get its intended prospect.
Finding a franchise quarterback is priority No. 1 for Miami, and the top alternative appears to be Oregon's Justin Herbert. If for some reason the Dolphins pass on a quarterback at No. 5 and focus on an offensive tackle or a defender at No. 5, then Utah State quarterback Jordan Love could become an option at No. 18 or No. 26.
The Dolphins will utilize the combine to interview and watch the non-Tagovailoa options such as Herbert, Love, Alabama offensive tackle Jedrick Wills Jr. and Clemson's Isaiah Simmons.
Which players should Miami target in its pursuit of starting offensive linemen?
There is no Dolphins unit that needs more of an overhaul than the offensive line, and the goal this offseason should be to find multiple long-term starters via free agency as well as the draft. Expect Miami to be aggressive in free agency by targeting offensive tackles and/or guards.
Tennessee Titans free agent Jack Conklin leads the offensive tackle market, and would be a plug-in right tackle for the next five years (potentially protecting Tagovailoa's blind side). Quality offensive linemen always get paid, and Conklin is probably looking at the deals that Ja'Wuan James (four-year, $51 million deal) and Trent Brown (four-year, $66 million deal) received as comparable contracts. There are more starting guard options, but they won't be had at discount prices with the Patriots' Joe Thuney and Washington's Brandon Scherff leading that class. Green Bay's Bryan Bulaga, Detroit's Graham Glasgow, Seattle's Germain Ifedi and New England's Ted Karras could be fits at more palatable prices.
There seem to be five offensive linemen who have separated themselves as first-round draft prospects at this point (Willis, Georgia's Andrew Thomas, Iowa's Tristan Wirfs, Louisville's Mekhi Becton and Houston's Josh Jones). An ideal Dolphins draft could be landing one of those O-linemen at No. 18 or No. 26.
Which top-tier defensive talent best fits in Miami?
Though Miami is flush with cap space, don't expect a wild shopping spree this offseason. Instead, the Dolphins could make selective splashes for players who fit well in coach Brian Flores' scheme.
Edge rusher is one of the Dolphins' biggest needs, and it seems like a smart bet they will find at least one starter on the free-agent market. Jacksonville's Yannick Ngakoue, Seattle's Jadeveon Clowney, Tampa Bay's Shaquil Barrett, Pittsburgh's Bud Dupree and Baltimore's Matthew Judon are expected to land massive deals. A few edge players will likely receive the franchise tag, but for now it's a deep class that Miami should be very interested in.
Looking for a name outside of this group who makes sense for Miami? Try Buffalo's Shaq Lawson or New England's Kyle Van Noy (who isn't a true edge player but fits Flores' scheme perfectly).
A few other non-edge defenders who would be good fits in Miami include Titans cornerback Logan Ryan, Patriots defensive tackle Danny Shelton, Texans defensive tackle D.J. Reader and Broncos safety Justin Simmons.
Marshawn Lynch has 'fun, pretty substantial role' in HBO's 'Westworld'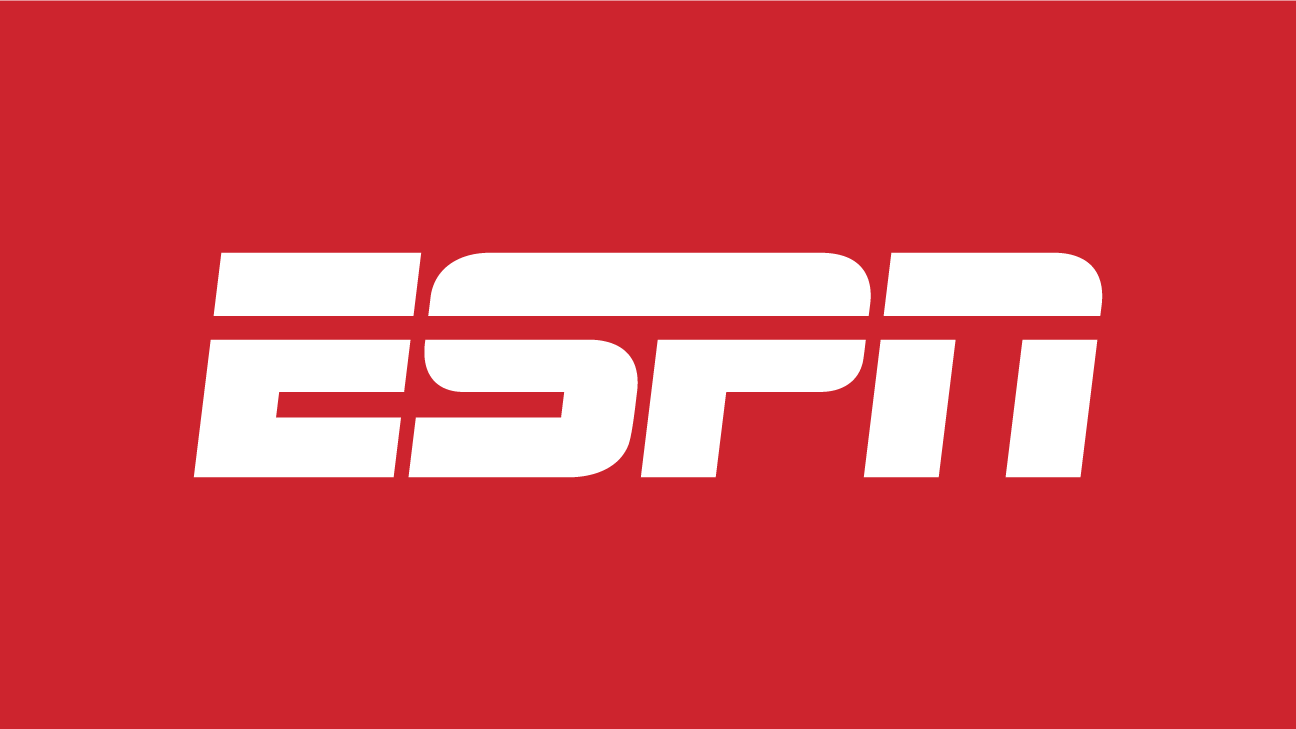 Marshawn Lynch is all about those androids, boss.
Yes, that was Lynch flashing in HBO's trailer for Season 3 of the sci-fi series "Westworld," which premiered Thursday. In the trailer, the Seahawks running back walks behind actor Aaron Paul in a particularly dramatic scene about 54 seconds into the clip, sporting a T-shirt with the word "BORED" illuminated on it, along with the words "AMUSED," "ANGRY," "SAD" and "EXCITED."
But is Beast Mode a good guy or a villain? Does he have a speaking role (might he risk being fined if he doesn't talk?) or is he a silent enforcer?
HBO execs obviously couldn't reveal too much about Lynch's role, lest the plot also be exposed, but a spokesperson for the network said Lynch is expected to have a "fun and pretty substantial role" as he veers from his football persona.
Still, the guy who said he wants to run through, ahem, an opponent's face "over and over and over and over and over and over and over and over and over and over and over and over and over and over and over" again, like some, well, cyborg, should explode on the small screen.
Like he did this past season when he scored three touchdowns in two playoff games for Seattle after signing in Week 17. Before then, Lynch had last played in an NFL game for the Raiders in London on Oct. 14, 2018, when he suffered a season-ending groin injury. The Raiders did contemplate bringing Lynch back late last season with rookie Josh Jacobs banged up with a fractured shoulder, a source said, but ultimately decided to roll with fourth-year vets DeAndré Washington and Jalen Richard and the Raiders signed Rod Smith on Dec. 10.
Lynch's participation in "Westworld" was reported last summer, and he was actually in a clip that ran in May.
The season premiere is on March 15.