D-backs allow Steven Souza Jr., Taijuan Walker and Caleb Joseph to become free agents
PHOENIX — The Diamondbacks did not offer 2020 contracts to outfielder Steven Souza Jr., pitcher Taijuan Walker and catcher Caleb Joseph, making them free agents.
Souza, 30, missed last season because of a left knee injury after he slipped on home plate and tore multiple ligaments near the end of spring training. Souza's best year was in 2017, when he hit 30 homers for the Tampa Bay Rays. He made $4,125,000.
The 27-year-old Walker missed most of the last two years after Tommy John surgery. The right-hander pitched one inning during the last week of the 2019 season and made $5,025,000.
Joseph, 33, spent a big chunk of the year in Triple-A and played in 20 games for Arizona, hitting .211 in 38 at-bats. He had a split contract calling for $1.1 million while in the majors and $250,000 in the minors.
All three would have been eligible for arbitration had they been offered contracts.
Athletics clinch first AL West title since 2013 with Astros' loss to Mariners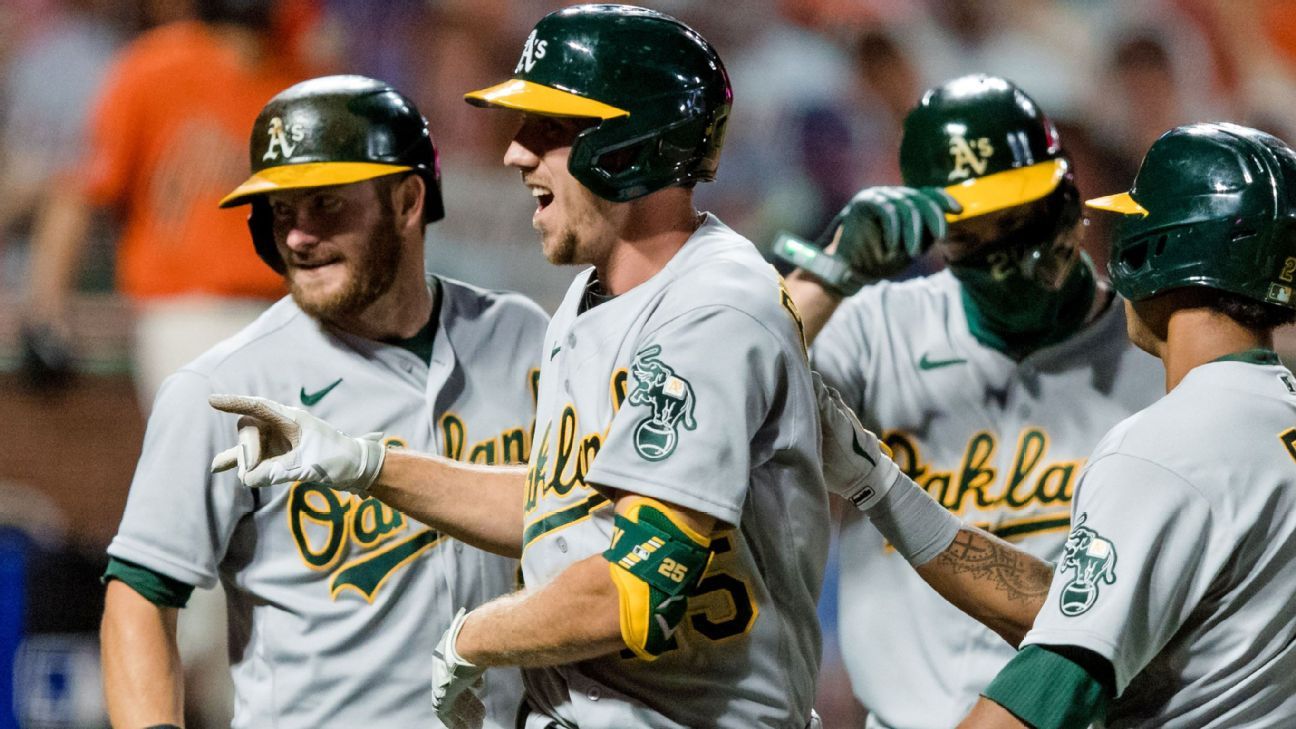 OAKLAND, Calif. — The Oakland Athletics clinched their first AL West title since 2013 on Monday night with an assist from the rival Houston Astros.
Houston lost 6-1 to the Seattle Mariners, ending its three-year reign as division champion and making the A's the first team in the majors to lock up a division crown in this pandemic-shortened season.
Oakland was off Monday before opening an interleague series at Dodger Stadium on Tuesday.
Since last season ended, the slugging A's have emphasized the need to win the division given they won 97 games each of the last two years and lost the AL wild-card game.
Oakland is in the playoffs for a third straight year and the sixth time in nine seasons.
A's right-hander Mike Fiers was the whistleblower in the Astros' offseason sign-stealing scandal when he publicly called out his former club for cheating in an article published by The Athletic in November.
Houston won a major league-best 107 games last season but lost to Washington in the World Series. The Astros brought in veteran manager Dusty Baker to lead the way in 2020.
Chicago Cubs' Kris Bryant injures oblique, is day-to-day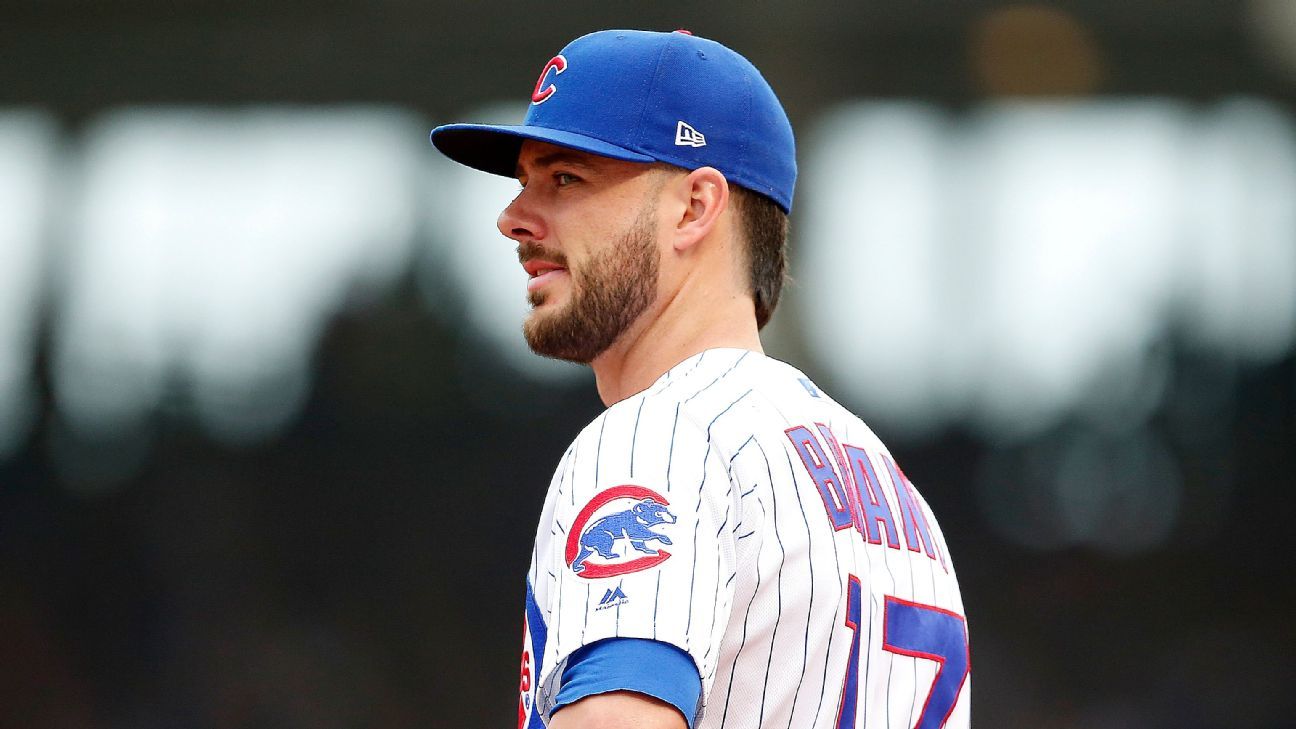 Chicago Cubs third baseman Kris Bryant is banged up again as he left Monday's game against the Pittsburgh Pirates with right oblique tightness and is day-to-day, according to manager David Ross.
"I definitely feel like it's frustrating," Ross said after the Cubs' 5-0 win. "He was pretty emotional [in the clubhouse]. It's a unique year and he's dealt with a lot."
Bryant injured himself on a swing in the top of the second inning. He stayed in the game but was taken out an inning later in favor of David Bote.
Bryant has had a myriad of smaller injuries over the past few years including a wrist and finger issue this season. He was even a late scratch one game due to a gastrointestinal problem that fortunately wasn't related to COVID-19. The starts and stops to his season haven't helped his production as he's hitting .195 with five RBIs in 32 games.
"He's one heck of a player," teammate Kyle Schwarber said. "Whenever he's in the lineup and up at the plate we think something good is going to happen."
Ross is hopeful for good news, but oblique injuries usually take some time. The team will know more about Bryant's condition on Tuesday.
"It's a frustrating situation for him," Ross said. "I know he wants to be out there and play. Hopefully we get some good news … We'll see how it goes tomorrow [Tuesday]. I'm trying to hold out hope."
Joe Girardi, Roman Quinn ejected from Philadelphia Phillies' game vs. Washington Nationals
Philadelphia Phillies manager Joe Girardi and center fielder Roman Quinn were ejected from Monday night's game against the Washington Nationals in the third inning for arguing a call by plate umpire Junior Valentine.
Girardi came out of the dugout to argue after Quinn took a called third strike on an 84 mph splitter from Anibal Sanchez with a full count. Quinn was replaced by Mickey Moniak, who went to left. Adam Haseley shifted from left to center.
Philadelphia trailed 2-0. The Phillies, competing for a wild-card berth in the playoffs, are scheduled to play their final eight games away from home.