Charges filed in stabbing of Terrelle Pryor, who is expected to make full recovery
PITTSBURGH — A woman was charged with attempted homicide in a Pittsburgh stabbing that critically injured former Ohio State quarterback Terrelle Pryor, who is also facing a charge, police said.
Pryor was taken to the hospital just after 4:30 a.m. Saturday following a dispute with "mutual combatants" in an apartment on the city's North Side, police said.
A source told ESPN's Adam Schefter that Pryor was stabbed in the chest and shoulder and underwent surgery. The stabbing occurred at Pryor's apartment, the source said.
Allegheny County prosecutors and police said 24-year-old Shalaya Briston of Munhall was charged with attempted homicide and aggravated assault, while Pryor, 30, faces a charge of simple assault.
Gregory Diulus of Vantage Management Group, which represents Pryor, said family members had been told Pryor is expected to make a full recovery. Diulus said he expects to see Pryor on Sunday.
After Pryor's illustrious Ohio State career ended in 2011, he spent time with nine NFL teams, including the Buffalo Bills, New York Jets, Washington Redskins and Cleveland Browns.
He most recently signed with the Jacksonville Jaguars but was waived in September after a hamstring injury.
At Ohio State, Pryor started as a freshman and was the Rose Bowl MVP during his sophomore season in 2009. He was tied for the most touchdown passes in school history at 57 and second-most wins with 31 total victories at the end of his three-year career, according to the university's athletics department.
The Associated Press contributed to this report.
Mike Zimmer, restructured Vikings switch focus, hire co-defensive coordinators, including his son
MINNEAPOLIS — The Minnesota Vikings announced a handful of changes to their coaching staff.
Adam Zimmer, coach Mike Zimmer's son, and Andre Patterson were named co-defensive coordinators Monday and will take over the position held by George Edwards for the past six seasons. Edwards' contract expired at the end of the season and he was hired by the Dallas Cowboys as a senior defensive assistant last week.
Additionally, Minnesota officially announced Gary Kubiak as its next offensive coordinator after he served as the team's assistant head coach/offensive adviser upon being hired last season. The change was made last week following the departure of Kevin Stefanski for the Browns head-coaching vacancy.
The Vikings reshuffled other parts of the coaching staff, promoting Andrew Janocko to wide receivers coach and hiring Daronte Jones from Cincinnati as the defensive backs coach and Phil Rauscher from Washington as the assistant offensive line coach. Janocko had served in that role since 2017.
Mike Zimmer has called defensive plays for the Vikings since he was hired in 2014, and it's unclear how play-calling duties will be divided between the two co-defensive coordinators should the head coach opt to hand off the responsibility for 2020. Adam Zimmer will still oversee the Vikings' linebackers in his new role, while Patterson will continue to lead the defensive line, a role he's held since re-joining the franchise six years ago.
Ex-Browns coach Freddie Kitchens joins Giants as tight ends coach, source says
EAST RUTHERFORD, N.J. — Former Cleveland Browns head coach Freddie Kitchens is joining the New York Giants as their tight ends coach, a source confirmed to ESPN.
Kitchens' hiring is a move that has been in the works for several weeks, ever since he was fired after a 6-10 season and the Giants named Joe Judge their head coach. In 2004 and '05, Judge and Kitchens were together at Mississippi State, where Judge was first a player and then a graduate assistant.
Kitchens was the Bulldogs' tight ends coach in 2004.
"Ultimately, you want to work with guys you have relationships with, professionally and personally," Judge said last week. "You know what to expect."
The news of Kitchens joining the Giants was first reported by Fox Sports.
Kitchens is the latest addition to the staff to have head-coaching experience. This could prove valuable considering Judge has never been a head coach at any level.
Offensive coordinator Jason Garrett and Kitchens have been head coaches in the NFL. Garrett had a nine-year stint with the Dallas Cowboys that ended after this season. Kitchens spent one turbulent season in charge of the Browns but has a long history of working with tight ends. He coached tight ends at Mississippi State and for the Cowboys (2006) and the Arizona Cardinals (2007-12).
Outside linebackers coach Bret Bielema and offensive assistant Derek Dooley have also been head coaches, at the college level; Bielema at Wisconsin and Arkansas and Dooley at Louisiana Tech and Tennessee.
Kitchens, who originally came to Cleveland as a running backs coach, took over as offensive coordinator midway through the 2018 season after head coach Hue Jackson was fired. With Kitchens calling plays, quarterback Baker Mayfield thrived and went on to break the NFL rookie record with 27 touchdown passes.
The offensive surge in the second half, propelling the Browns to a 7-8-1 finish, prompted former Browns general manager John Dorsey to make Kitchens his first head-coaching hire in Cleveland, even though Kitchens had never been a head coach at any level. Although the Browns hadn't won their division in 30 years, expectations for Cleveland ballooned even higher when Dorsey traded for All-Pro wide receiver Odell Beckham Jr. from the Giants in the spring.
But with Kitchens still calling plays, the offense never found a groove. Mayfield threw 21 interceptions, the offensive line struggled to protect him, and star wideouts Beckham and Jarvis Landry battled nagging hip injuries.
Cleveland ranked just 22nd in offensive efficiency and scored more than 30 points only twice all season. Meanwhile, without suspended star edge rusher Myles Garrett, the Browns' defense crumbled down the stretch, surrendering at least 30 points in each of the final three games.
After a loss to the Cincinnati Bengals to close out the year, Kitchens admitted this season failed to meet expectations.
"Six and 10 is not even remotely good enough," he said. "We're not running an operation here to try to be 6-10."
ESPN's Jake Trotter contributed to this report.
Several NFL teams, including Bears, see Twitter feeds hacked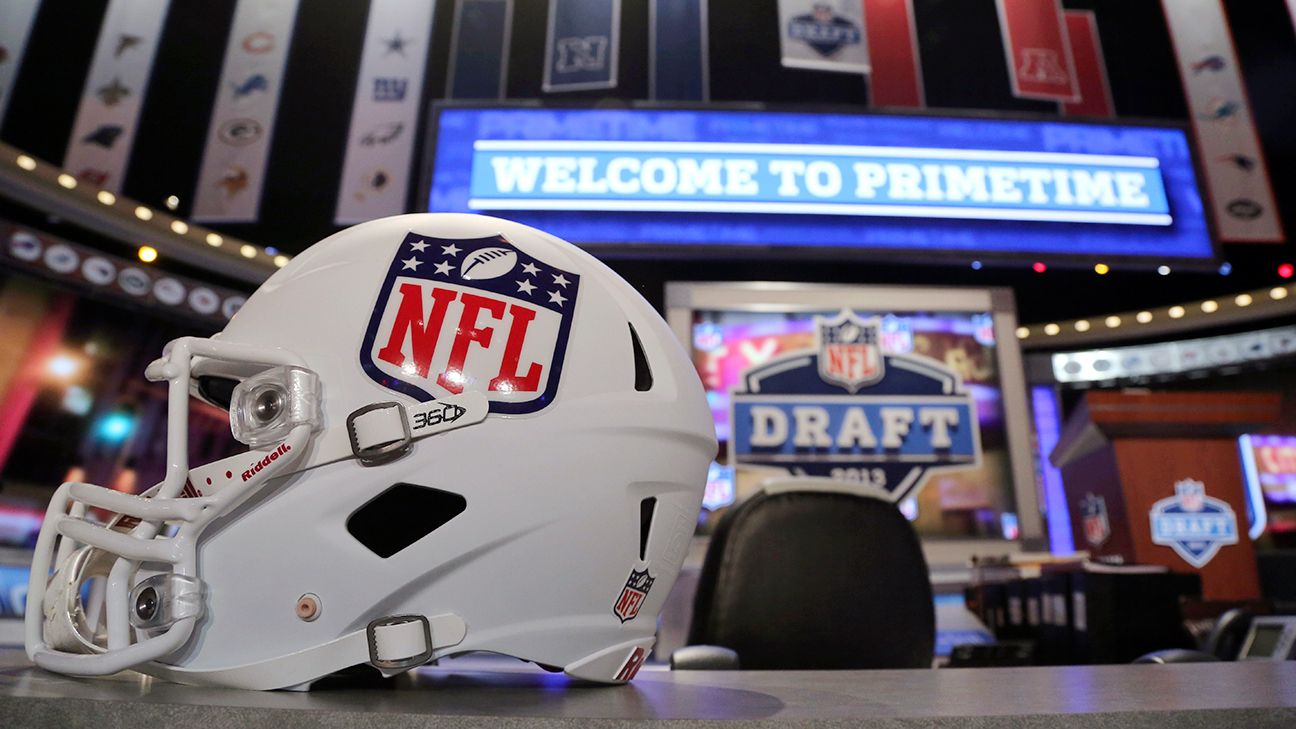 The official Twitter accounts of nearly half the NFL's teams were apparently hacked Sunday and Monday, as the world turns its attention to Super Bowl LIV in Miami. The league's own Twitter account was apparently hacked as well.
The Chicago Bears' Twitter account was the first to begin displaying messages Sunday from a hacker group that called itself "OurMine." One of the messages said the hack was to announce that "we're back" as well as to "show people that everything is hackable."
Similar messages appeared on the other team feeds as well as the NFL's. A tweet still posted to the Green Bay Packers' account as of mid-afternoon Monday read: "Hi, we're Back (OurMine). We are here to show people that everything is hackable." It then provided an email for information on how to "improve your accounts security."
The NFL did not immediately respond to a request for comment.