Yankees hire Matt Blake as pitching coach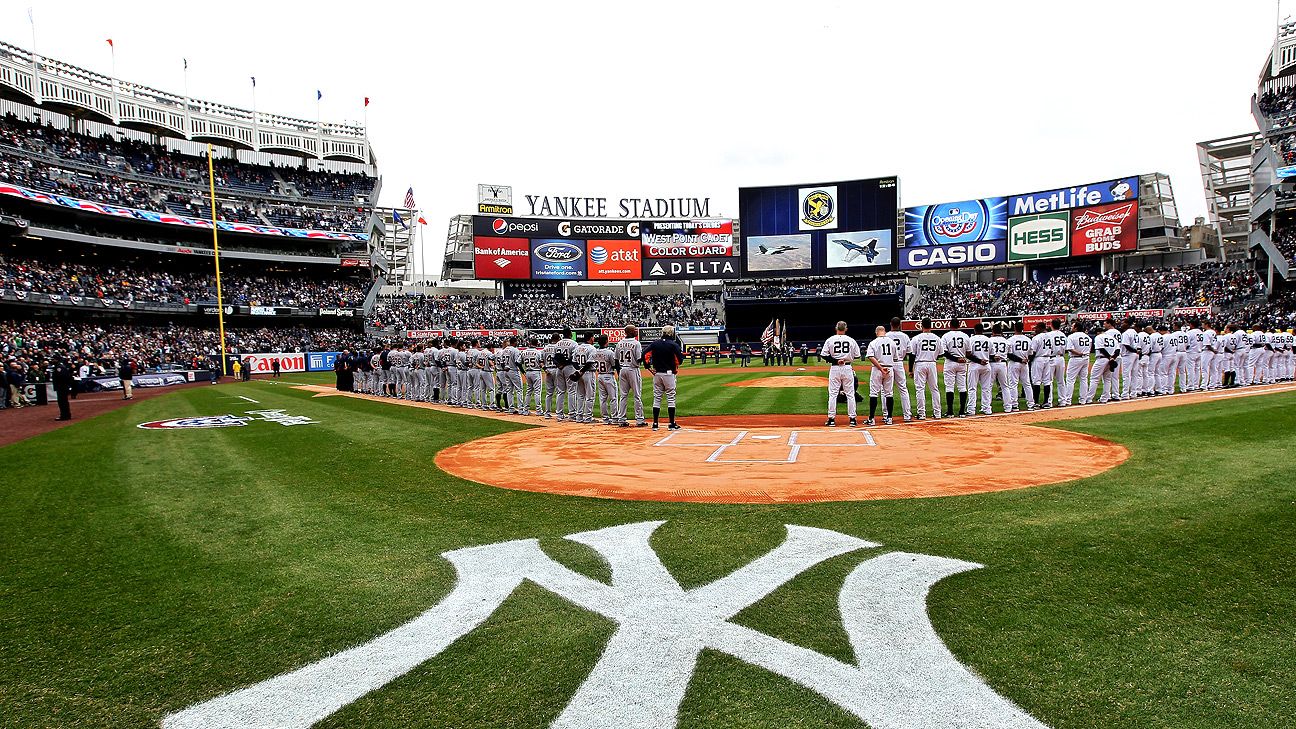 The New York Yankees hired Matt Blake as their new pitching coach, poaching one of the key cogs in the Cleveland Indians' pitching-development machine as the replacement for longtime coach Larry Rothschild, sources told ESPN.
Blake, who was promoted two days ago by Cleveland to director of pitching development, adds a coach well-versed in analytics and progressive pitching philosophies to a Yankees organization that focused its search on younger coaches – including a handful who work at the collegiate level. They interviewed Michigan's Chris Fetter and Arkansas' Matt Hobbs, and Arizona's Nate Yeskie and TCU's Kirk Saarloos turned down opportunities to talk about the job. The Yankees also interviewed David Cone, the former Cy Young winner who is a broadcaster on the team's YES Network.
The rapid ascent of Blake started in 2015, when he was still serving as pitching coach for Lincoln-Sudbury Regional High outside Boston. Blake's reputation had grown within the industry due to his work with Eric Cressey, the New England-based performance coach. Blake did some scouting work in the area for the Yankees. Then Cleveland, which has arguably the most robust pitching factory in baseball, hired him as a pitching coordinator.
Quickly he became an indispensable figure in the Indians' organization, spending the last four years with the Indians as they regularly churned out quality major league pitchers. This season alone, starters Zach Plesac, Aaron Civale and Jefry Rodriguez along with reliever James Karinchak came through the farm system to debut, and starter Shane Bieber developed into an All-Star.
With the Yankees, Blake will be tasked with imparting information given by the Yankees' analytics department as well as the hands-on coaching that one source who has worked with Blake said "he excels at." The balance between the two could be Blake's biggest challenge, though the Yankees grew confident that his acumen in both regards will lead to an even better pitching staff.
The Yankees ranked sixth in the American League last year with a 4.31 ERA and spent most of the season juggling their rotation with injuries to No. 1 starter Luis Severino and back-of-the-rotation left-hander Jordan Montgomery. Both are expected to be healthy come next spring and join a rotation that also could include Masahiro Tanaka, James Paxton, Domingo German and J.A. Happ. The Yankees also are expected to pursue free agent Gerrit Cole this winter.
Earlier this week, New York re-signed closer Aroldis Chapman, and he will return in a stacked bullpen with Zack Britton, Adam Ottavino, Tommy Kahnle and Chad Green.
Astros owner declines comment on sign stealing investigation
ARLINGTON, Texas — Houston Astros owner Jim Crane has declined to comment on Major League Baseball's investigation into allegations of sign stealing.
While walking through the lobby of the hotel where owners were meeting Wednesday, Crane stopped briefly when approached by reporters and said he'd talk about baseball.
When someone started to ask if he had any comment about the allegations, Crane responded with "any other issues" before being escorted away by two sheriff's deputies working security in the lobby.
Baseball commissioner Rob Manfred said Tuesday he hopes the investigation will be complete by next season and that he has authority to impose discipline beyond the loss of amateur draft picks.
Oakland pitcher Mike Fiers told The Athletic last week that while he was with the Astros during their 2017 World Series championship season, the team stole signs during home games by using a camera positioned in center field.
Bye-bye, 'Baby Shark' — Nationals fans salute Gerardo Parra and his walk-up song
"Baby Shark," the walk-up song that may have changed the course of the 2019 MLB season, is swimming off into the sunset — or more accurately, the Land of the Rising Sun. Free agent Gerardo Parra has signed to play in Japan.
In June, the Washington Nationals outfielder switched his walk-up song to a little YouTube ditty that kids, including his 2-year-old daughter, loved (and many parents found rather annoying). Almost immediately, Parra went on a hot streak, the Nats won 16 of 20 games to turn around what had been a dismal start to the season, and fans in D.C. began dancing along when the song was played on the Nationals Park videoboard.
A phenomenon was born. Parra's at-bats, at least his walking to the plate, became must-viewing (volume up!) as Nats fans of all shapes, sizes and ages rocked the house, many in shark hats or costumes. When the Nationals rallied to reach the playoffs — eventually winning the World Series — players repeatedly cited Parra and the Baby Shark craze with helping change the culture of the team, bringing a critical boost of energy and allowing players to loosen up and have some fun.
Parra's on-field role dwindled as the season went on — he had 21 at-bats from Sept. 5 through the end of the regular season and just six at-bats in the playoffs — and on Tuesday, the 32-year-old free agent signed a deal with the Yomiuri Giants of Japan's Central League.
Nonetheless, his impact on the Nationals' title run was indelible and his place in the hearts of Washington fans is secure, as we saw on social media.
To the man who united a clubhouse when they needed it most, got Stephen Strasburg to dance and smile, and created the baby shark phenomenon. Thank you Gerardo Parra https://t.co/8R0vCaeoDi

— Deangelo Vickers (@yaboynickyv) November 20, 2019
Parra was an extremely crucial piece of the Nats World Series victory. 19-31 before he came to the team and a World Series after. Baby Shark will live on forever! https://t.co/T85t2H74Is

— Ryan Kotrch (@kotrch_ryan) November 20, 2019
Strasburg signs with Phillies : "Well you know it did take him forever to get us a title and so many wilting games for years"

Parra signs with Japan : "DON'T LEAVE US BABY SHARK MAN BRINGER OF ALL THAT IS GOOD!"

— harpergordek (@harpergordek) November 20, 2019
We'll never forget #Babyshark. Good luck in Japan, Parra! GO NATS! https://t.co/tHIq4p0bSi

— Matt Fullerton (@TherealFTown) November 20, 2019
YOU made baseball fun again. Thanks for making us all believe Gerardo Parra 🦈🦈🦈 #AndNowWeDanceInJapan #NatForLife #WorldChamp

— F.P. Santangelo (@FightinHydrant) November 20, 2019
Ex-Magic executive Pat Williams wants to bring MLB to Orlando
ORLANDO, Fla. — The man who helped bring an NBA team to Orlando now wants to bring a Major League Baseball team to the theme park mecca.
Pat Williams, a former executive with the NBA's Orlando Magic, said Wednesday that Orlando was more deserving than a half-dozen other cities that have been mentioned as homes to potential MLB expansion teams in the future.
Whether Williams succeeds is a tough call.
Florida already has two MLB teams with anemic attendance. The Miami Marlins and the Tampa Bay Rays respectively had the worst and second-to-worst attendance of Major League Baseball's 30 teams this season.
Williams say he's dipping his toe in the water to gauge interest in Orlando before making concrete plans.