Darvish historically good but Cubs still crumble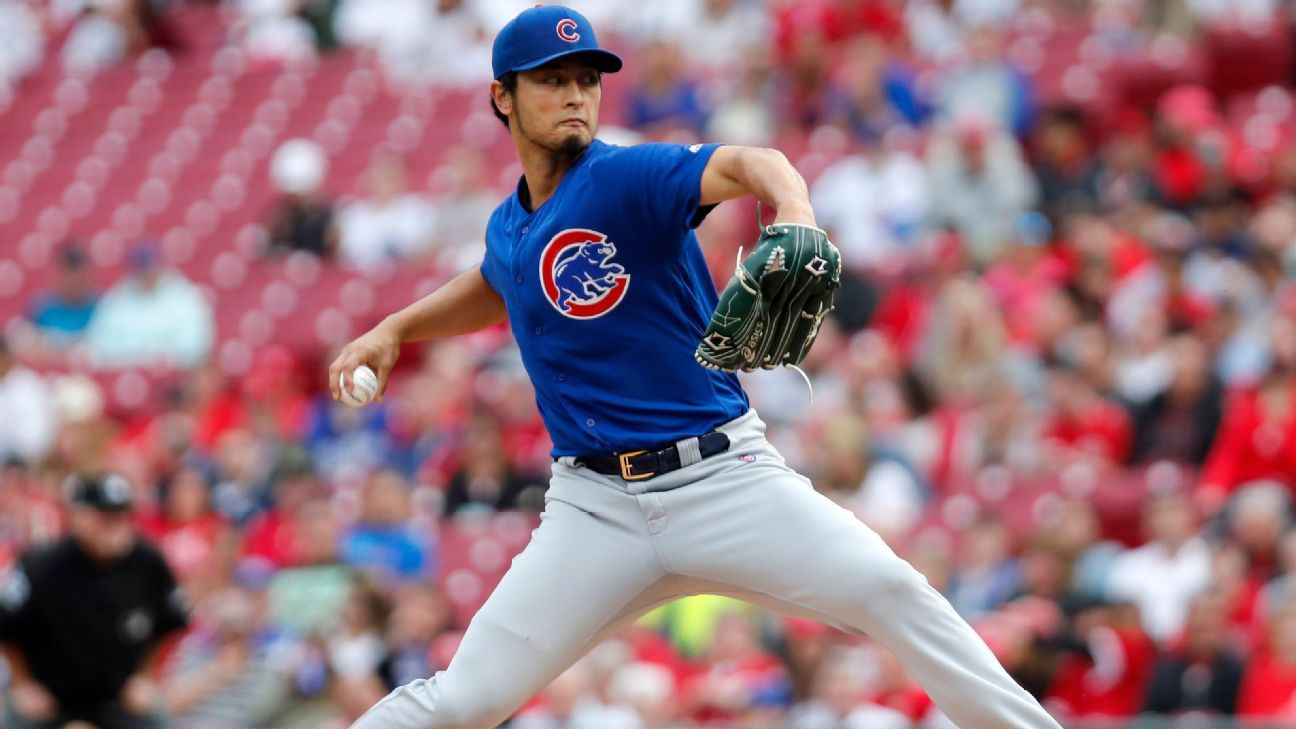 PHILADELPHIA — The Chicago Cubs wasted a near record-setting outing by right-hander Yu Darvish on Thursday as he became only the second pitcher to go four consecutive starts with eight-plus strikeouts and no walks.
"He's been doing that for a while," Cubs manager Joe Maddon said after a 7-5 loss to the Philadelphia Phillies. "He's been one of the best pitchers in the National League and he showed it again tonight."
Darvish shut out the Phillies over seven innings, striking out 10, before a ninth-inning bullpen implosion led to a Bryce Harper walk-off grand slam. The Cubs led 5-1 entering the ninth before Harper's blast off lefty Derek Holland ended the night and series with a three-game Phillies sweep.
First baseman Anthony Rizzo was asked where the loss ranked among many bad ones on the road this season.
"It's No. 1, for sure," he said. "With the road struggles, being able to win a game here would have been nice. But we didn't. It's definitely tough at this part of the season, as opposed to April and May when this happens."
The loss dropped the Cubs to 23-38 on the road, while they are 41-19 at home. Darvish, though, has now gone 26 innings without issuing a walk, the longest active streak in the majors and sixth-longest this season. It comes after a horrendous opening stretch during which he walked 22 batters in his first six starts. He's walked one in his past six.
"I have more routine now, doing the same thing every day," Darvish said of his success. "That makes me feel better."
Could he have gone longer than seven innings Thursday? After 92 pitches, he and Maddon said he was done, despite an easy final inning.
"Pretty much," Darvish said. "After the fourth inning I started losing my mechanics. I think it was a good decision. … The numbers show good, but I don't feel that good."
The decision led to a series of events which eventually led to Holland facing Harper with the game on the line. It didn't help that the Cubs have three top relievers on the injured list and shortstop Javier Baez was scratched due to an illness. His replacement, David Bote, made a key error in the ninth inning, opening the door for the Phillies.
"That one is going to leave a mark," Maddon said of the loss.
Holland weighed in on Twitter that the blame should be his and his alone.
Don't blame them. Blame me. And the pitch was not down the middle. It was inside off the plate. And we lost because of me not because of them. I gave up the homer. Not them. Hold me accountable for the actions that Happened.

— Derek Holland (@Dutch_Oven45) August 16, 2019
As for the fateful 2-2 pitch to Harper, Holland didn't think it was a bad one. It was on the inside corner of the plate, but Harper turned on it for a no-doubter.
"I looked at the pitch," Holland said. "It was a great pitch. You have to give credit to where it's due. Tip your hat to him."
CC to bullpen; Yanks envision 'significant role'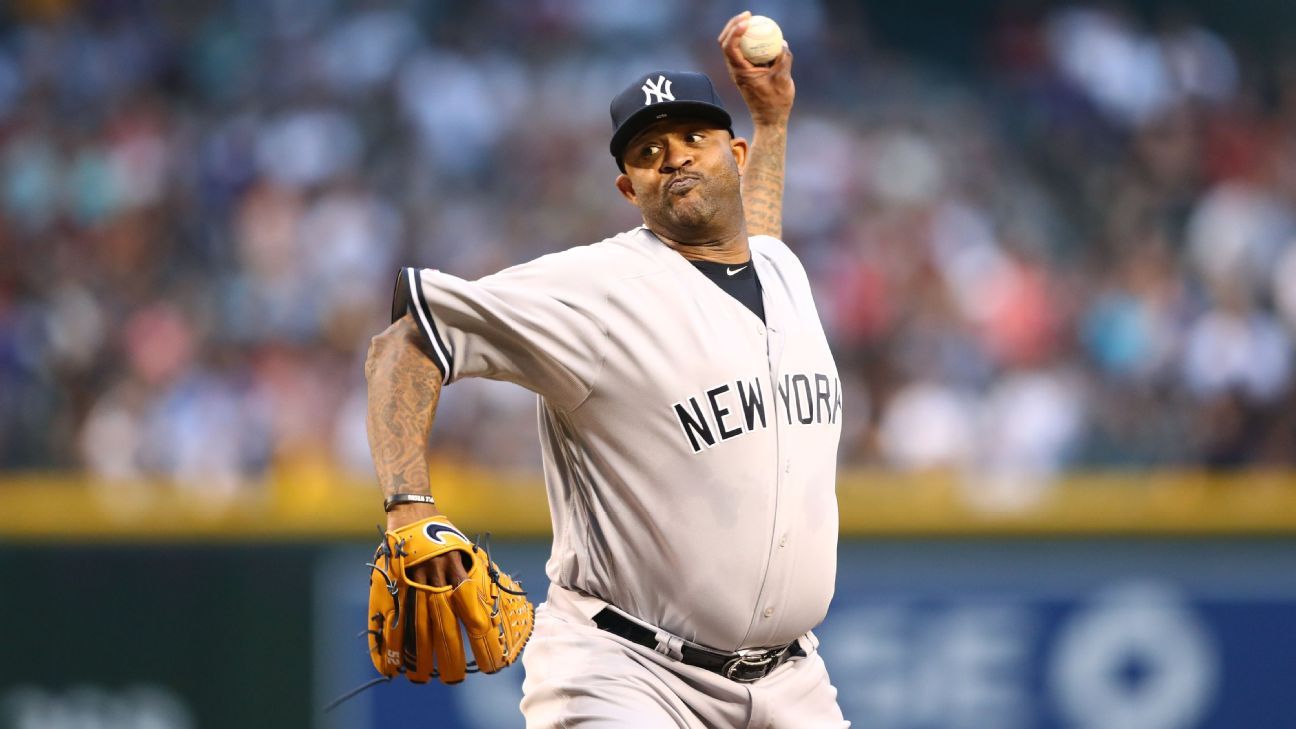 Yankees manager Aaron Boone envisions CC Sabathia playing a "significant role" out of the bullpen in the postseason, he said before Friday night's game against Toronto.

Source link
Yanks' Sabathia to be used in relief in final week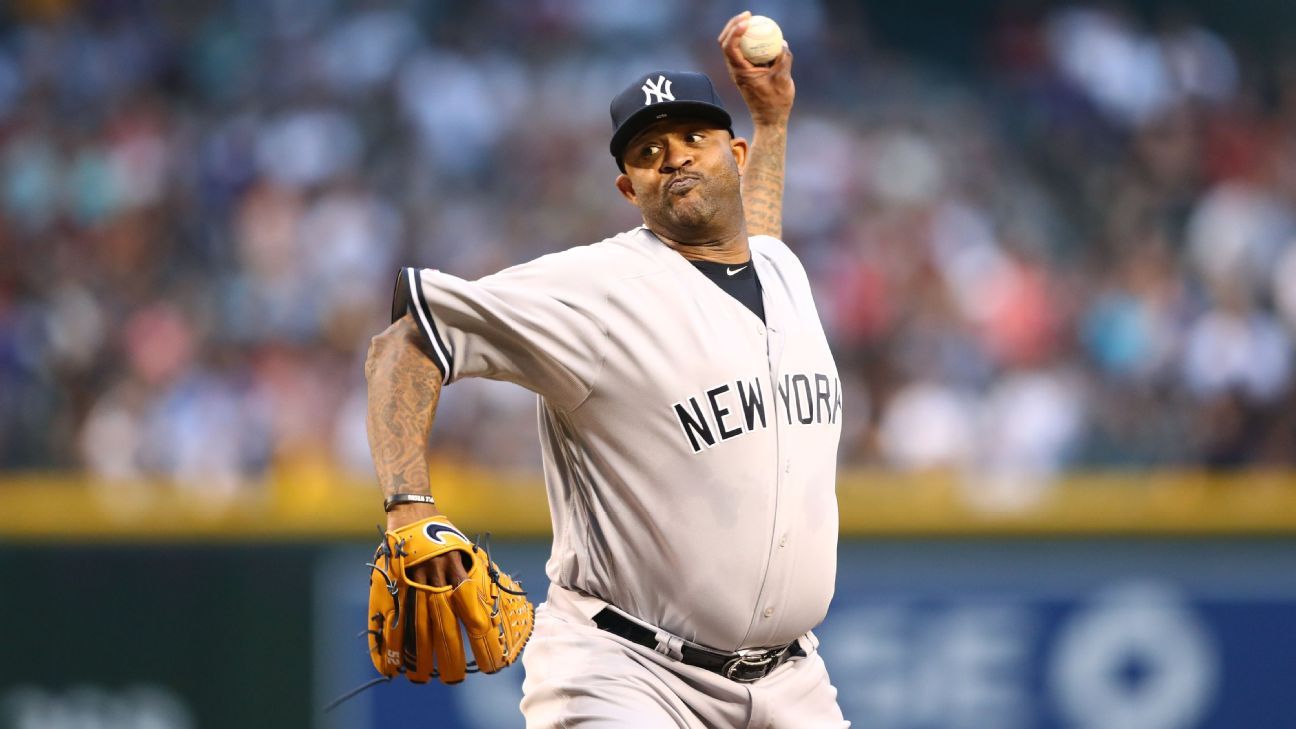 NEW YORK — Yankees pitcher CC Sabathia is getting set to close his career as a reliever.
New York manager Aaron Boone said before Friday night's game against Toronto that Sabathia will work out of the bullpen next week as the AL East champions prepare for the playoffs.
The 39-year-old lefty has pitched in relief just once in his 19-season career, going 1⅓ innings in a deciding Game 5 loss to Detroit in the 2011 AL Division Series.
Sabathia's other 583 appearances have all come as a starter. He is 5-8 in 22 starts with a 4.99 ERA this season and has dealt with knee trouble.
Sabathia has said this will be his last year playing in the majors.
The Yankees are still figuring out their rotation for the postseason, which begins Oct. 4 with the best-of-five Division Series. Masahiro Tanaka, James Paxton, J.A. Happ and Luis Severino are among the candidates to start.
Severino came back from a lat injury and made his season debut with four shutout innings in a start Tuesday. Domingo Germán, the team's top winner at 18-4, was put on administrative leave Thursday under Major League Baseball's domestic violence policy and his status for the postseason is uncertain.
Boone said he anticipates using Sabathia in a controlled setting next week at Tampa Bay. If that goes well, Boone said he would try it "a little more on the fly" next weekend at Texas. Boone envisions a "significant role" for Sabathia in the postseason.
"That's why we want to do this a couple of times. He's certainly on board with it and wants to do it," Boone said.
"I feel like for obviously as much as he has to deal with the knee, I feel like he's in at least a pretty good place right now to be able to do it," Boone said.
Nationals manager Martinez returning to dugout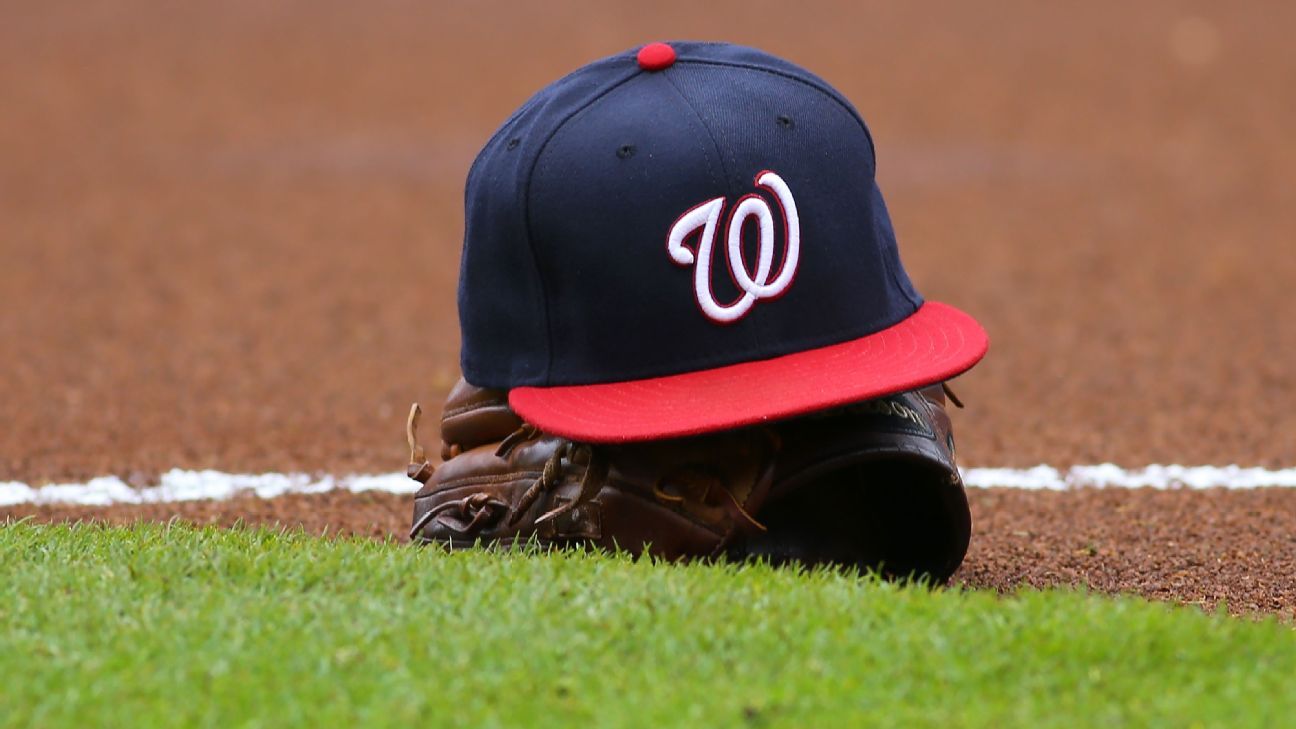 Washington Nationals manager Dave Martinez will be back in the dugout Friday after missing three games following a heart procedure on Monday, the team announced.
Martinez, 54, had a minor cardiac catheterization in Washington after experiencing chest pains during Sunday's home game against the Atlanta Braves. He left in the sixth inning and was taken to a hospital.
Bench coach Chip Hale managed the team during Martinez's absence, with the Nationals winning one of three games in a series with the St. Louis Cardinals.
The Nationals have a 1-game lead over the Milwaukee Brewers for the top wild-card spot in the National League.
The Nationals open a three-series with the Marlins in Miami on Friday.