Dodgers' Urias reinstated; investigation continues
Los Angeles Dodgers pitcher Julio Urías has been reinstated from administrative leave following a domestic violence arrest, the team announced Tuesday.
His reinstatement comes after Major League Baseball did not obtain a security video that allegedly showed the incident, sources familiar with the situation told ESPN.
Urías, 22, was arrested May 13 after an alleged altercation with a woman in a parking lot of a Los Angeles shopping mall.
MLB and the MLB Players Association agreed to place Urías on paid administrative leave pending the league's review of the video, sources said. Mall officials in possession of the video declined to give it to MLB, and while the league could have pursued a seven-day extension of administrative leave, the union and Urías would not have consented and could have filed a grievance, per the jointly negotiated domestic violence policy.
The league's investigation into Urías remains open, according to sources. Prosecutors have yet to file charges against Urías, and the Los Angeles Police Department still has not released an incident report.
The severity of any potential punishment will depend upon the level of evidence MLB gathers in its investigation. Suspensions under the domestic violence policy have ranged from 15 to 100 games. Two investigations, into Dodgers outfielder Yasiel Puig and Minnesota Twins third baseman Miguel Sano, did not lead to discipline.
The Dodgers, who declined comment through a spokesman, are required to abide by the jointly negotiated rules and cannot levy discipline on Urías or keep him from returning to their roster. Los Angeles in 2015 ended its pursuit of closer Aroldis Chapman after a report of a domestic issue that led to a 30-game suspension
Urías, a left-hander who debuted with the Dodgers at 19 years old, has started four games this season, pitched in relief in five and posted a 3.02 ERA with 32 strikeouts in 28⅓ innings.
To make room on the roster, the Dodgers optioned outfielder Kyle Garlick to Triple-A.
Yankees' Judge delivers on HR promise to fan
Aaron Judge is a man of his word.
The New York Yankees outfielder, while meeting an older fan on the field prior to Sunday's series finale at Dodger Stadium, told the man, "I'll hit one for you tonight," as he walked away.
A man of the people @TheJudge44 pic.twitter.com/8uDeuD3lBs

— R2C2 is UNINTERRUPTED (@R2C2) August 25, 2019
Judge delivered on that promise in his second at-bat, crushing a 1-1 curveball from Los Angeles Dodgers ace Clayton Kershaw to deep center field in the top of the third inning.
It was Judge's 16th home run of the season, and it gave the Yankees a 2-1 lead. Judge had also homered in the first two games against the Dodgers this weekend.
The Yankees would go on to win Sunday's game 5-1 and take the best-of-three series.
A's to retire No. 34 of Stewart, key to 1989 title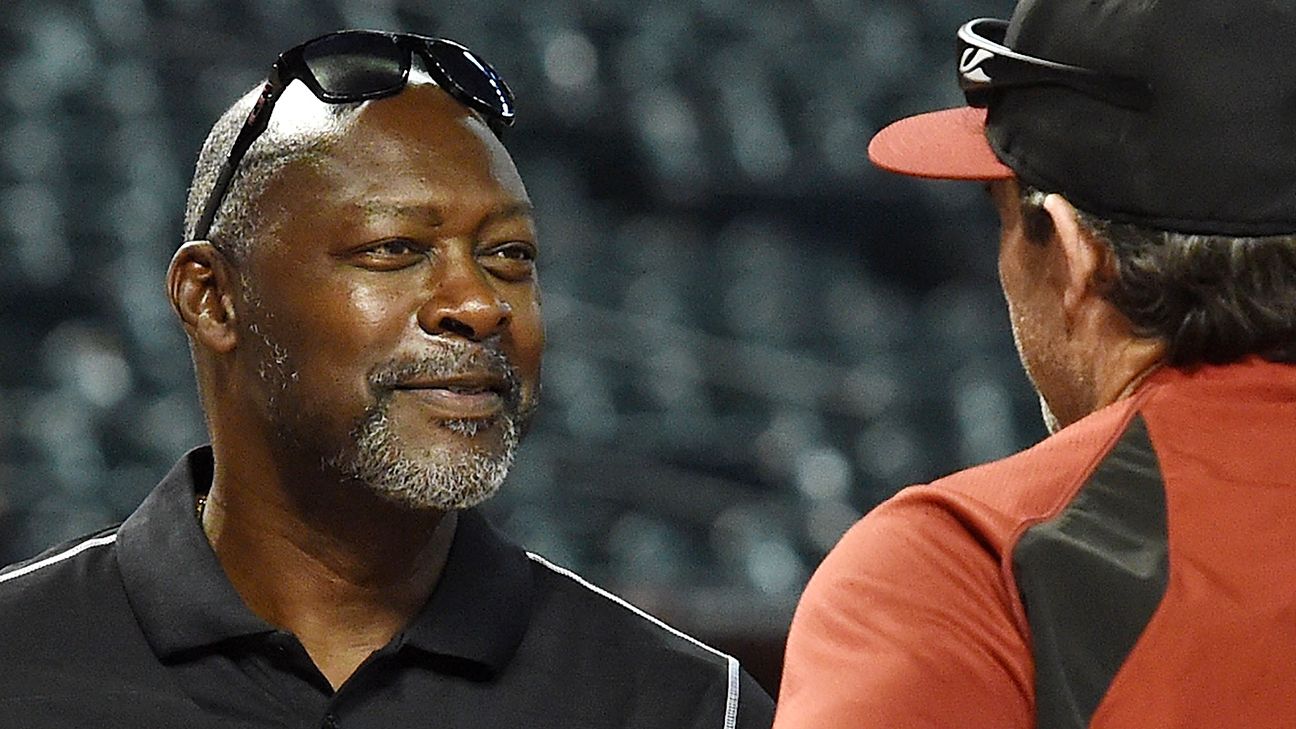 The Oakland Athletics will retire Dave Stewart's No. 34 next season, the team announced Sunday.
Stewart was on hand at the Oakland Coliseum before Sunday's game with the San Francisco Giants as the A's honored the 1989 World Series championship team.
The A's have retired only five numbers before Stewart — Reggie Jackson, Catfish Hunter, Rickey Henderson, Dennis Eckersley and Rollie Fingers, who also wore No. 34.
Stewart will be the first player who is not in the Hall of Fame to be so honored by the A's.
But he was born and raised in Oakland and was named the 1989 World Series MVP after winning Game 1 and — after the 10-day delay following the Loma Prieta earthquake — Game 3 as well. He played eight seasons for the A's and won at least 20 games each year from 1987 to 1990.
"Until today, the names and the numbers that have been retired are Hall of Famers, and deservedly so," Stewart said, according to the San Jose Mercury-News. "They're Hall of Famers. And for the organization to step outside of that and honor me in that way, there just are no words to express how I feel. I think it would be unfair to say it's great — that's not enough. It's truly a tremendous honor."
Henderson and Eckersley also attended Sunday's ceremony.
Gregorius leaves in 3rd after HBP to shoulder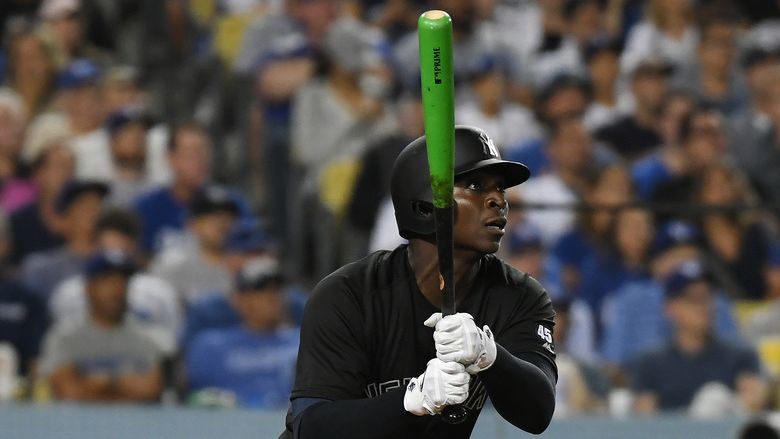 LOS ANGELES — Yankees shortstop Didi Gregorius has left New York's game at Dodger Stadium after being hit by a pitch from Dodgers starter Clayton Kershaw.
Gregorius suffered a right shoulder contusion after being drilled in the first inning Sunday night. He left in the third and was replaced by pinch hitter Mike Ford, who stayed in the game at first base.
Gregorius was set to have X-rays taken at the stadium.
He hit a grand slam in New York's 10-2 victory over the Dodgers on Friday.