Blue Jays reach one-year deal with free-agent RHP David Phelps
The Toronto Blue Jays have agreed to a deal with free-agent right-hander David Phelps, sources told ESPN's Jeff Passan on Thursday night.
The one-year deal is worth $2.5 million and includes a club option, sources said.
Phelps, 32, missed the 2018 season while recovering from Tommy John surgery. He tore the ulnar collateral ligament in his pitching elbow while throwing the final pitch of his last spring appearance while with the Mariners, with whom he was expected to serve as a setup man in 2018.
Phelps spent his first three big league seasons with the Yankees before they traded him to the Marlins following the 2014 season. He pitched two-plus seasons for Miami before a trade to Seattle in 2017.
Phelps is a career 30-33 pitcher with a 3.89 ERA and 520 strikeouts in 553⅔ innings.
Stroman to start Blue Jays' opener against Detroit
Indians' Lindor (calf) to play game in minors
GOODYEAR, Ariz. — Slowly and sensibly, Francisco Lindor is working his way back onto the field.
The Indians' three-time All-Star shortstop was scheduled to play in a controlled minor league game on Wednesday, a major step in his recovery from a calf strain that has sidelined him for weeks.
Lindor was expected to bat three times and play in the field. The Indians remain hopeful that he will be ready for the club's March 28 opener at Minnesota.
"With any sort of injury like that, there is no set date or set time table," Indians general manager Mike Chernoff said. "We magnify the importance of opening day, and obviously, that's on everyone's mind, but that's not what we're concerned about. We're concerned about making sure Frankie is completely healthy and in a really good spot to have a full season of performance, so we are taking it day to day."
One of baseball's best all-around players, Lindor got hurt while working out in Florida early last month. He has been limited at spring training to batting practice and stationary fielding.
In Wednesday's game, he was to be allowed to move laterally but not extensively. If he hits the ball, he would jog to first.
"He has been doing really well; he continues to progress in all of his activities," Chernoff said. "He's been out there a lot and we'll continue to get him out there more. But we have to build him up volume-wise to where he can be at his position for the full nine innings. So, I don't know how long that's going to take, but I want to make sure he's cleared all of those benchmarks before he's in games."'
Lindor has been pleased with his progress.
"I am doing nearly everything, the only thing I haven't done is run the bases," he said. "I feel good, happy where I am right now. We are getting closer to the season, but I am still in a good spot, so I am excited."
Lindor hit .277 last season and set career-highs with 38 homers and 92 RBIs. He tied for the AL lead with 129 runs.
Orioles name Cobb to start Opening Day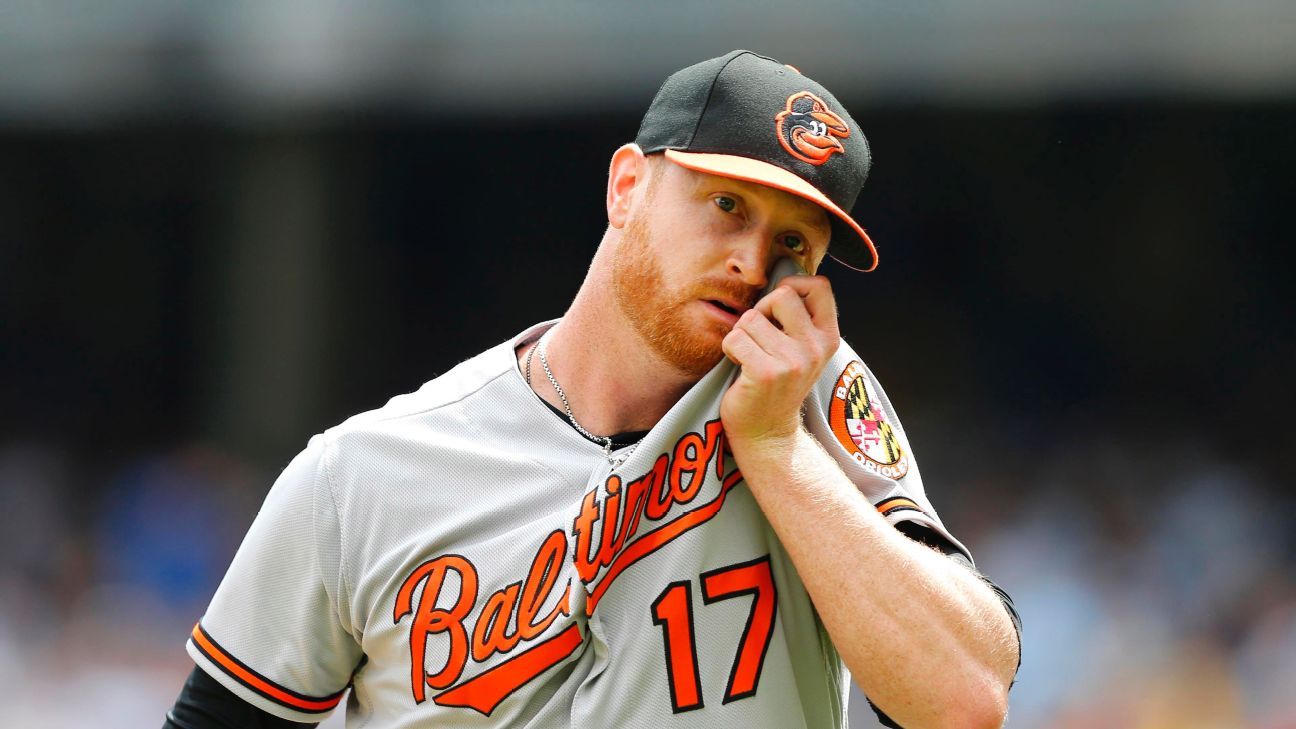 Alex Cobb has been named the Opening Day starter for the Baltimore Orioles, manager Brandon Hyde said Wednesday.
Cobb was 5-15 with a 4.90 ERA in 28 starts for the major league-worst Orioles in 2018.
The righthander signed with Baltimore last season after spending six seasons with the Tampa Bay Rays. He got off to a bad start, with a 6.54 ERA at the All-Star Break, but found his form in the second half of the season.
"We feel like he's earned it," Hyde said. "His track record speaks for itself, and we're just excited about naming him Opening Day starter."
Cobb will face the New York Yankees and Masahiro Tanaka when they open the season on March 28th in the Bronx.