Ron Gardenhire of Detroit Tigers — MLB says mistakes made in replay call
Tigers manager Ron Gardenhire said Monday that Major League Baseball has acknowledged mistakes were made Friday when a replay review overturned a walk-off victory for Detroit over the Pittsburgh Pirates on Friday.
In the 10th inning, Detroit's Nicholas Castellanos was initially called safe at home on a single by JaCoby Jones, and the Tigers spilled onto the field to celebrate. The play was reviewed, however, with the Detroit players still waiting on the field on the ruling.
After Castellanos was called out to end the inning, Gardenhire argued until he was tossed in his first game as the Tigers' manager and for the 74th time in his career. The Pirates went on to win the game 13-10 in 13 innings.
Gardenhire told reporters the Tigers "heard what we wanted to hear" when general manager Al Avila spoke with MLB this weekend. He said MLB acknowledged that too much time was needed to reach a replay decision and that the video evidence wasn't definitive.
"The explanation was they didn't really have conclusive evidence that somebody tagged him," Gardenhire said, according to mlive.com. "Yes, he might have got him. 'We think he got him' is not good enough. In this situation, it has to be definitive. It has to be, 'Yeah, I see him (tag) him.' It's not, 'Well, he looked like he touched his sleeve.' That's can't happen. It's got to be conclusive. Obviously it didn't happen. There were mistakes made. That's fine. It won't bring anything back."
Gardenhire told reporters that MLB tried to blame the Tigers for the amount of time needed for the replay review.
"One of the statements made to me was, the reason it took so long is because you guys were celebrating," he told reporters, according to the Detroit News. "I said, 'You just called our guy safe. We're not going to celebrate a win?'
"As soon as you put on the headphones, we stopped and stood there. That's a BS explanation. That's straight BS. That's what I told them."
The Associated Press contributed to this report.
Tampa Bay Rays include rookie LHP Shane McClanahan, Ji-Man Choi on first-round roster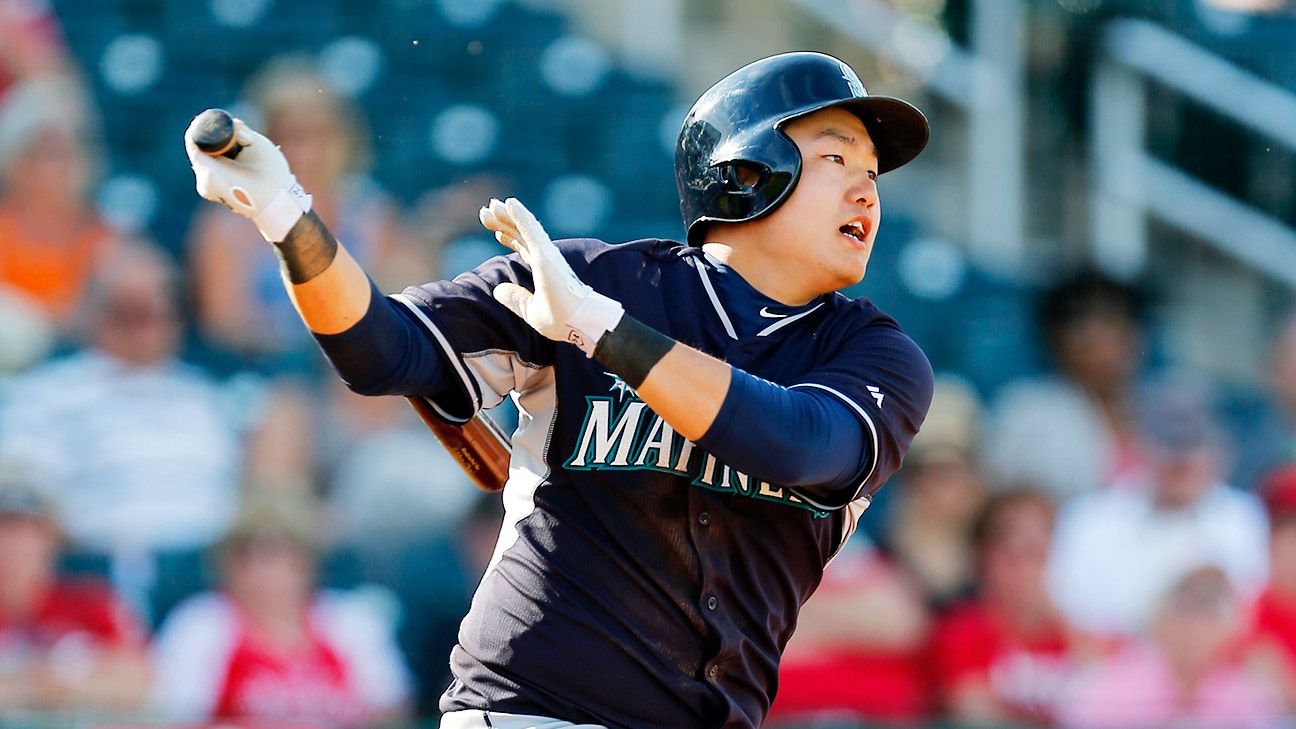 ST. PETERSBURG, Fla. — Rookie left-hander Shane McClanahan was a surprise addition to the 28-man roster the Tampa Bay Rays announced for the AL first-round series against the Toronto Blue Jays on Tuesday.
McClanahan was a first-round pick in the amateur draft two years ago who pitched at Class A and Double-A in 2019. He joined first baseman Ji-Man Choi and infielder Yandy Diaz, who have been on the injured list, in being added to the active roster before Game 1 of the best-of-three series.
To make room on the 40-man roster for McClanahan, lefty reliever Sean Gilmartin was designated for assignment. Gilmartin is the husband of White House press secretary Kayleigh McEnany.
Three players who were on the regular season-ending roster — catcher Kevan Smith, left-handed starter Josh Fleming and lefty reliever Ryan Sherriff — were not included on the roster against Toronto. They remain in the 60-man postseason eligible player pool and can be added in future rounds.
Tampa Bay's 28-man roster includes 13 pitchers, two catchers, seven infielders and six outfielders.
In addition to McClanahan, the pitchers are Nick Anderson, Diego Castillo, John Curtiss, Oliver Drake, Pete Fairbanks, Tyler Glasnow, Aaron Loup, Charlie Morton, Aaron Slegers, Blake Snell, Ryan Thompson and Ryan Yarbrough.
Catchers Michael Perez and Mike Zunino; infielders Choi, Diaz, Willy Adames, Mike Brosseau, Brandon Lowe, Nate Lowe and Joey Wendle, and outfielders Randy Arozarena, Kevin Kiermaier, Manuel Margot, Brett Phillips, Hunter Renfroe and Yoshi Tsutsugo complete the roster.
Houston Astros' Yuli Gurriel takes pay cut to $7 million to stay with team
HOUSTON — First baseman Yuli Gurriel and the Houston Astros have agreed to a one-year contract with an option for 2022 that guarantees $7 million, a cut of nearly 20% from his 2020 deal.
The agreement was announced hours before the defending AL champions started their first-round playoff matchup against at Minnesota on Tuesday, an odd time to reach a contract for a future season.
Gurriel's 2020 contract called for an $8.3 million salary and wound up being worth $3,074,074 prorated.
His new deal includes a $6.5 million salary for 2021 and an $8 million club option for 2021 with a $500,000 buyout. Gurriel can earn $2 million in performance bonuses each year based on plate appearances: $250,000 each for 300 and 350 $350,000 apiece for 400 and 450 and $400,000 each for 500 and 550.
He also would get $50,000 for becoming an All-Star, $50,000 for League Championship Series MVP, $100,000 for Word Series MVP, $200,000 for league MVP, $100,000 for second and $50,000 for third. There is a $50,000 bonus for Gold Glove and another $50,000 for Silver slugger.
Gurriel would have been eligible for free agency under a provision in his 2020 contract, even though he does not have the six years of major league service usually required. His new deal includes the same provision.
He hit .232 with six homers, 12 and 22 RBI in 57 games during the pandemic-shortened season, down from a career-best .298 with 31 homers and 104 RBI in 2019. He helped Houston reach the playoffs for the fourth straight year.
In five seasons in Houston that followed a stellar career in Cuba, the 36-year-old has hit .287 with 71 homers and 301 RBI.
Josh Donaldson (calf) not on Minnesota Twins roster for AL Wild Card Series
Minnesota Twins third baseman Josh Donaldson is not on the club's roster for the American League Wild Card Series against the Houston Astros because of a calf injury.
The reigning AL Central champion Twins released their 28-man roster Tuesday, hours before their series opener in Minnesota against the defending league champion Astros.
Donaldson missed Minnesota's last two games of the regular season this past weekend because of cramping in his right calf. But the former AL MVP took batting practice Monday at Target Field, providing optimism that he would be in the lineup for Tuesday afternoon's game.
Donaldson, 34, is listed on Minnesota's taxi squad, meaning he could rejoin the Twins for this best-of-three series as a replacement for an injured player.
Twins utility man Marwin Gonzalez will start at third base Tuesday and bat ninth against his former club.
Donaldson struggled through an injury-plagued first season with the Twins, batting .222 with six home runs and 11 RBIs in just 28 games. The three-time All-Star is in the first year of a four-year, $92 million deal with Minnesota.