San Francisco Giants' Joe Panik makes history as solo HR sinks Los Angeles Dodgers
LOS ANGELES — Even the movie moguls of Hollywood might find the script Giants second baseman Joe Panik has written over the season's first two days too preposterous to turn into a film.
Panik homered off All-Star Dodgers closer Kenley Jansen in the ninth inning on Friday, the only run in the Giants' 1-0 win in Los Angeles. It was a familiar scene: Panik's fifth-inning homer on Thursday off Dodgers ace Clayton Kershaw was the only run in San Francisco's win on Opening Day.
"This spring, I felt really good about my swing and just carried that momentum into the season," Panik said. "Granted, for me as hitter, two home runs in two games off those guys, that's a good feeling. It's not something you really expect or try to do."
According to the Elias Sports Bureau, Panik became the first player to homer for his team in back-to-back 1-0 victories. In a sport as old as baseball, that's impressive enough. But to do it at Dodger Stadium, against Kershaw and Jansen, in the season's first two games — that's a case of truth being stranger than fiction.
"Clayton dropped down a little bit, and that ball I thought was going to hook foul, then [Panik] comes out the next night and hits one off the best closer of the game," said Giants manager Bruce Bochy, who, with the win, became the first opposing manager to win 100 games at Dodger Stadium. "Two games, and to win the games 1-0, I've never seen that in all my years."
Hits have been hard to come by during the first two games of the series, much less runs. The teams combined for just three hits Friday. Before Panik's blast, the Giants' only hit against L.A. starter Alex Wood was Brandon Crawford's infield single in the fifth.
Meanwhile, San Francisco's Johnny Cueto carried a perfect game into the seventh inning before giving up a solid single to Chris Taylor to lead off the seventh. Bochy said that Cueto, who threw 97 pitches over seven innings, probably would have been replaced by a pinch hitter in the eighth even if his perfect game bid had remained intact.
"I wasn't even thinking about that," Cueto said via an interpreter. "My concern was just to go out there and put the pitches where I wanted to. If the no-hitter was going to come, then it would come."
Tony Watson and Hunter Strickland came on to throw a perfect inning apiece to finish off the win and give the Giants an early two-game lead over their hated division rival.
"It's a great feeling, coming into Dodger Stadium the first two games like that," Panik said. "With Kershaw and Wood, two very good pitchers, they did some really good work. For us to come out of here with two wins, it's a great feeling. When you're playing against NL West teams, every game is going to matter."
For the Giants, as good as the wins are on their own merit, the method of winning may be just as important. San Francisco's pitching staff is minus three key pieces to start the season, with starters Madison Bumgarner and Jeff Samardzija, plus closer Mark Melancon, all beginning the season on the disabled list.
"It's huge for these guys," Bochy said. "They took a pretty good blow, losing Madison and Shark and Melancon. To come away with these two wins, sure, that's got to do a lot for them."
The list of amazing facts from the game is long. Just a taste from ESPN Stats & Info:
As for Panik, his heroics during the season's first two games have earned him the honor bestowed upon many Giants starters over the years by the Dodger Stadium faithful: He was booed.
"It's a good feeling coming into Dodger Stadium and hit a home run in the ninth inning and they boo," Panik said. "That means you're doing something right."
Chicago Cubs' Kyle Hendricks gets Game 1 start against Miami Marlins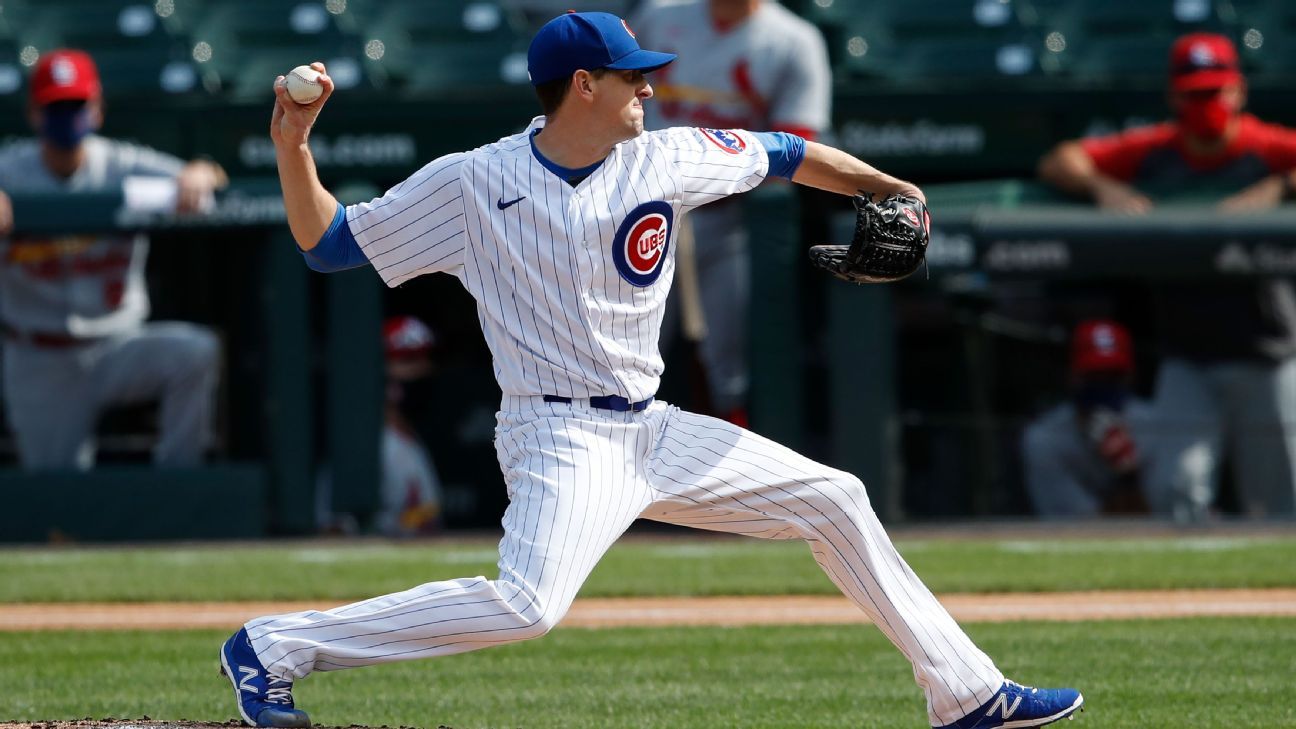 CHICAGO — Cubs right-hander Kyle Hendricks will start Game 1 of their NL Wild Card Series against the Miami Marlins on Wednesday, manager David Ross announced. The decision was between Hendricks and Cy Young contender Yu Darvish. Darvish will take the ball in Game 2.
"I [feel] like I have two aces," Ross said. "I trust both those guys."
Can you please drop this in as the third graph.
"It's a huge honor for me to get the nod from Rossy for Game 1 but at the end of the day we all know what Yu has done this year," Hendricks said. "He's our ace. He's been the guy dominant all year long. If this was a one game playoff kind of thing, he would be the guy, obviously."
Hendricks started on Opening Day and has taken the mound in big games for the Cubs over the past half-decade. He's 2-3 with a 2.98 ERA in 11 career postseason games, including 10 starts. This season, he led all qualified pitchers with an 8-1 strikeout-to-walk ratio, giving up a free pass to less than one batter per nine innings pitched.
"It's really comforting from my seat when he takes the ball," Ross said. "I know he's excited. I'm excited. We have to win two of them. I'm glad we've got those horses."
Hendricks last pitched on Sept. 23 so he'll be off a full week, while the move gives Darvish an extra day of rest after his last outing on Friday.
If the best-of-three series advances to a Game 3 on Friday, the Cubs will start left-hander Jon Lester. Sandy Alcantara will start Game 1 for the Marlins.
Rowdy Tellez on Toronto Blue Jays' roster against Tampa Bay Rays and Tanner Roark left off
ST. PETERSBURG, Fla. — First baseman Rowdy Tellez is on the Toronto Blue Jays' roster for their first-round playoff series against Tampa Bay after recovering from a strained right knee that had sidelined him since Sept. 8.
Tellez could be a designated hitter option for the No. 8 Blue Jays in the best-of-three series against the top-seeded Rays.
Right-hander Jordan Romano was not included on the 28-man roster Tuesday. He has not pitched in a game since Aug. 28 because of a finger injury but threw batting practice Sunday in hopes of earning a spot.
Toronto also left off right-hander Tanner Roark, who had a 6.80 ERA in 11 starts.
Toronto's roster features 13 pitchers, three catchers, eight infielders and four outfielders.
The pitchers are Chase Anderson, Anthony Bass, Ryan Borucki, A.J. Cole, Rafael Dolis, Thomas Hatch, Anthony Kay, Nate Pearson, Robbie Ray, Hyun-Jin Ryu, Matt Shoemaker, Ross Stripling and Taijuan Walker.
Position players include catchers Danny Jansen, Alejandro Kirk and Reese McGuire, infielders Bo Bichette, Cavan Biggio, Santiago Espinal, Vladimir Guerrero Jr., Joe Panik, Travis Shaw, Tellez and Jonathan Villar, and outfielders Jonathan Davis, Randal Grichuk, Lourdes Gurriel Jr. and Teoscar Hernandez.
Tampa Bay Rays include rookie LHP Shane McClanahan, Ji-Man Choi on first-round roster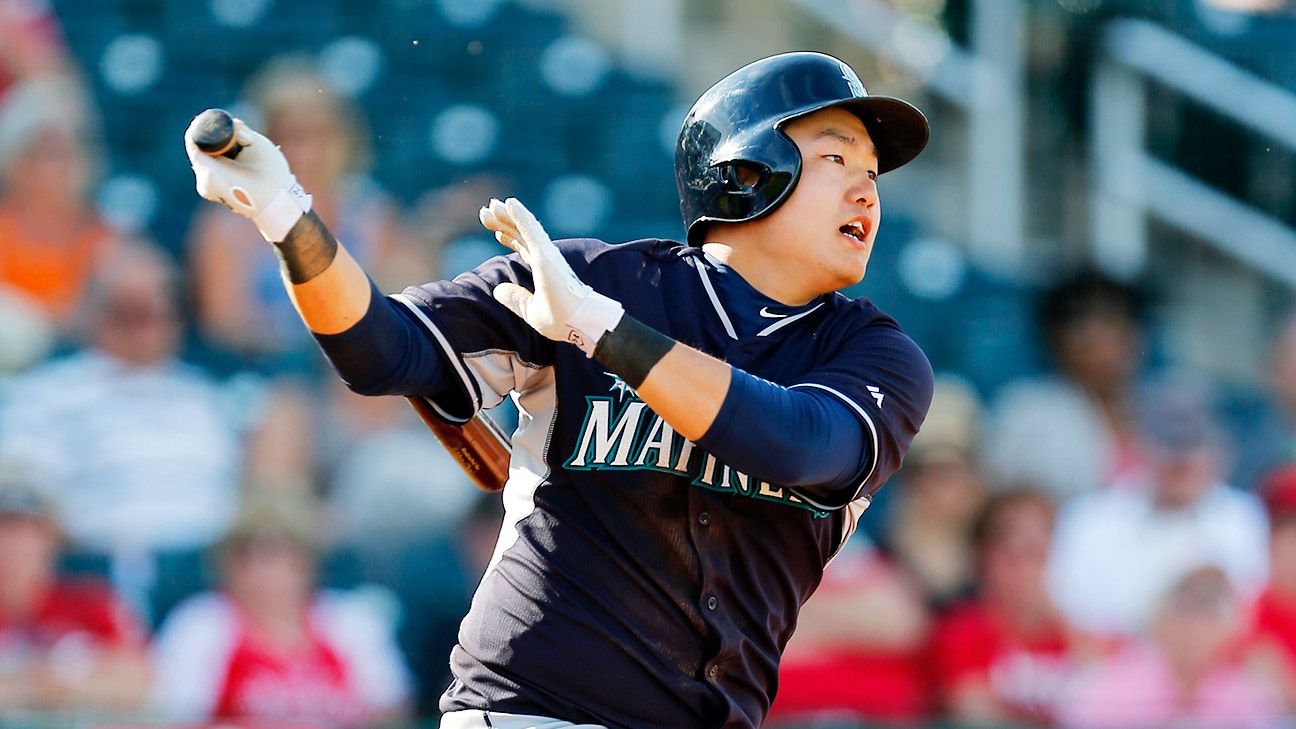 ST. PETERSBURG, Fla. — Rookie left-hander Shane McClanahan was a surprise addition to the 28-man roster the Tampa Bay Rays announced for the AL first-round series against the Toronto Blue Jays on Tuesday.
McClanahan was a first-round pick in the amateur draft two years ago who pitched at Class A and Double-A in 2019. He joined first baseman Ji-Man Choi and infielder Yandy Diaz, who have been on the injured list, in being added to the active roster before Game 1 of the best-of-three series.
To make room on the 40-man roster for McClanahan, lefty reliever Sean Gilmartin was designated for assignment. Gilmartin is the husband of White House press secretary Kayleigh McEnany.
Three players who were on the regular season-ending roster — catcher Kevan Smith, left-handed starter Josh Fleming and lefty reliever Ryan Sherriff — were not included on the roster against Toronto. They remain in the 60-man postseason eligible player pool and can be added in future rounds.
Tampa Bay's 28-man roster includes 13 pitchers, two catchers, seven infielders and six outfielders.
In addition to McClanahan, the pitchers are Nick Anderson, Diego Castillo, John Curtiss, Oliver Drake, Pete Fairbanks, Tyler Glasnow, Aaron Loup, Charlie Morton, Aaron Slegers, Blake Snell, Ryan Thompson and Ryan Yarbrough.
Catchers Michael Perez and Mike Zunino; infielders Choi, Diaz, Willy Adames, Mike Brosseau, Brandon Lowe, Nate Lowe and Joey Wendle, and outfielders Randy Arozarena, Kevin Kiermaier, Manuel Margot, Brett Phillips, Hunter Renfroe and Yoshi Tsutsugo complete the roster.