Ichiro Suzuki's strained right calf 'not quite at 100 percent yet,' Mariners' Scott Servais says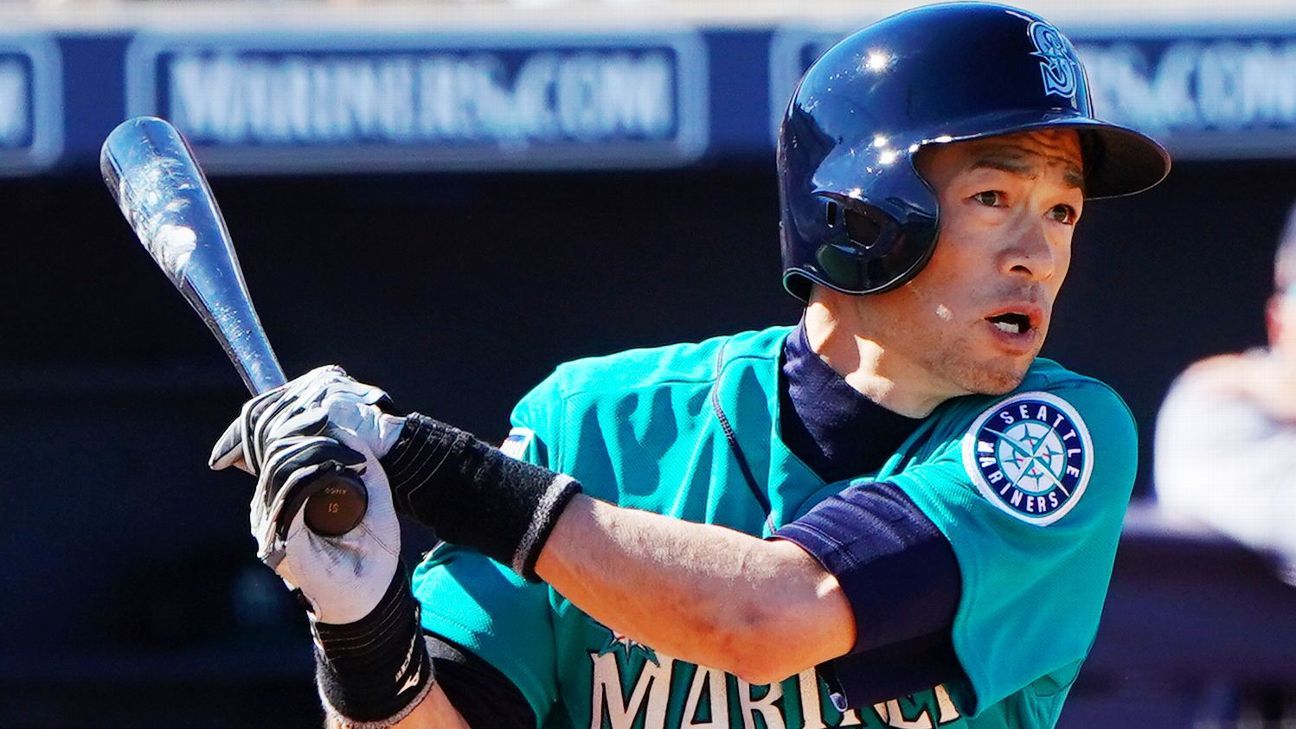 SCOTTSDALE, Ariz. — The Seattle Mariners are monitoring Ichiro Suzuki's strained right calf to determine whether he'll be on the opening day roster or the disabled list.
Suzuki, 44, went 0-for-3 with a walk and played seven innings in left field Tuesday in the 5-2 victory over the Colorado Rockies.
"I don't think he's quite at 100 percent yet," Mariners manager Scott Servais said. "He's moving much better. He feels better out there. We'll see how he feels tomorrow and make a decision from there."
Suzuki is hitless in 10 at-bats with two walks and five strikeouts since signing on March 7.
"Unfortunately the leg injury with Ichiro slowed him down in the number of at-bats he can get and the comfort level he's got," Servais said. "It's more about just getting him healthy and making sure he's good to go when the bell rings on Thursday. The leg is what worries me, making sure he can move around and there's nothing he's guarding against in left field. Being able to cover the ground he needs to get to out there. You can't protect him in the field. It's a big league game, a play in the outfield can sway the game one way or another, so you want to make sure he's very close to 100 percent when you put him there."
Suzuki made a nice running catch to the left-center gap to retire pinch hitter Pat Valaika to end the fourth with the bases loaded.
A 10-time All Star, he has 3,080 hits in 17 years in the majors.
Servais said the Mariners would further evaluate Suzuki in a workout Wednesday, a day ahead of the opener against Cleveland.
"I'm very hopeful that Ichiro is going to be able to go," Servais said.
If Suzuki goes on the disabled list, a spot would open for utility player Taylor Motter.
"If Ichiro is not ready to go, Motter gives us a ton of flexibility," Servais said.
Royals announce Alex Gordon's retirement after 14 years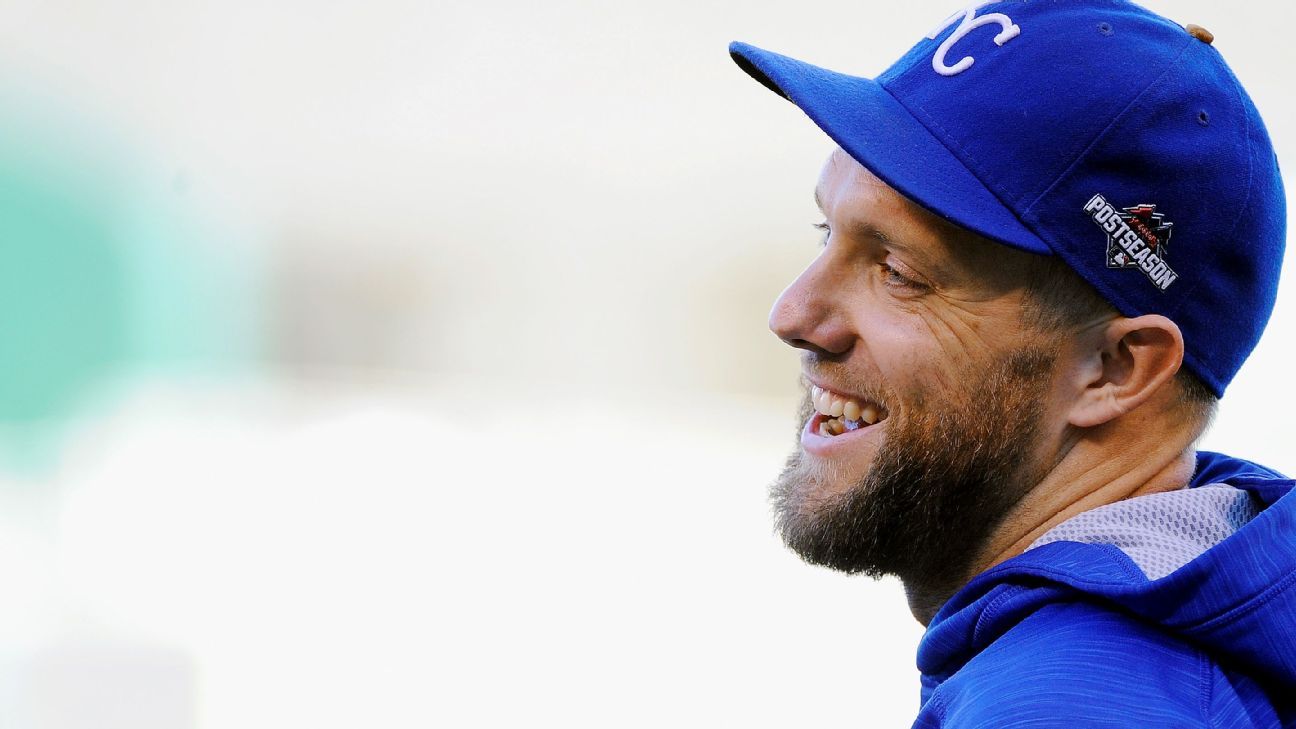 Kansas City Royals outfielder Alex Gordon, a seven-time Gold Glove winner and one of the longest-tenured players in club history, is retiring from baseball.
The Royals announced Gordon's retirement Thursday but did not indicate whether the three-time All-Star would play in their four remaining games this season.
After 14 years of hard work and dedication to the #Royals, Alex Gordon is retiring from baseball.

Thank you for always giving it your all, Gordo.#4EverRoyal pic.twitter.com/S5A0Y7ASFq

— Kansas City Royals (@Royals) September 24, 2020
The Royals noted Gordon's "14 years of hard work and dedication" to the club and thanked him for "always giving it your all, Gordo."
Gordon, 36, was selected by the Royals with the No. 2 overall draft pick in 2005. He has spent his entire 14-year career with Kansas City.
After starting his career primarily as a third baseman, Gordon shifted to left field and became one of baseball's top defenders at the position, winning seven Gold Gloves over a nine-year stretch from 2011 to 2019.
Gordon also was one of the leaders on Kansas City's World Series-winning team in 2015. He belted a game-tying home run in the ninth inning of Game 1, which Kansas City ultimately won in 14 innings.
Gordon is sixth in Royals franchise history in games played (1,748), hits (1,641), runs scored (866), RBIs (749) and at-bats (6,377). He also ranks fourth in club history in home runs (190) and fifth in doubles (357).
Turner Sports expands rights deal with MLB through 2028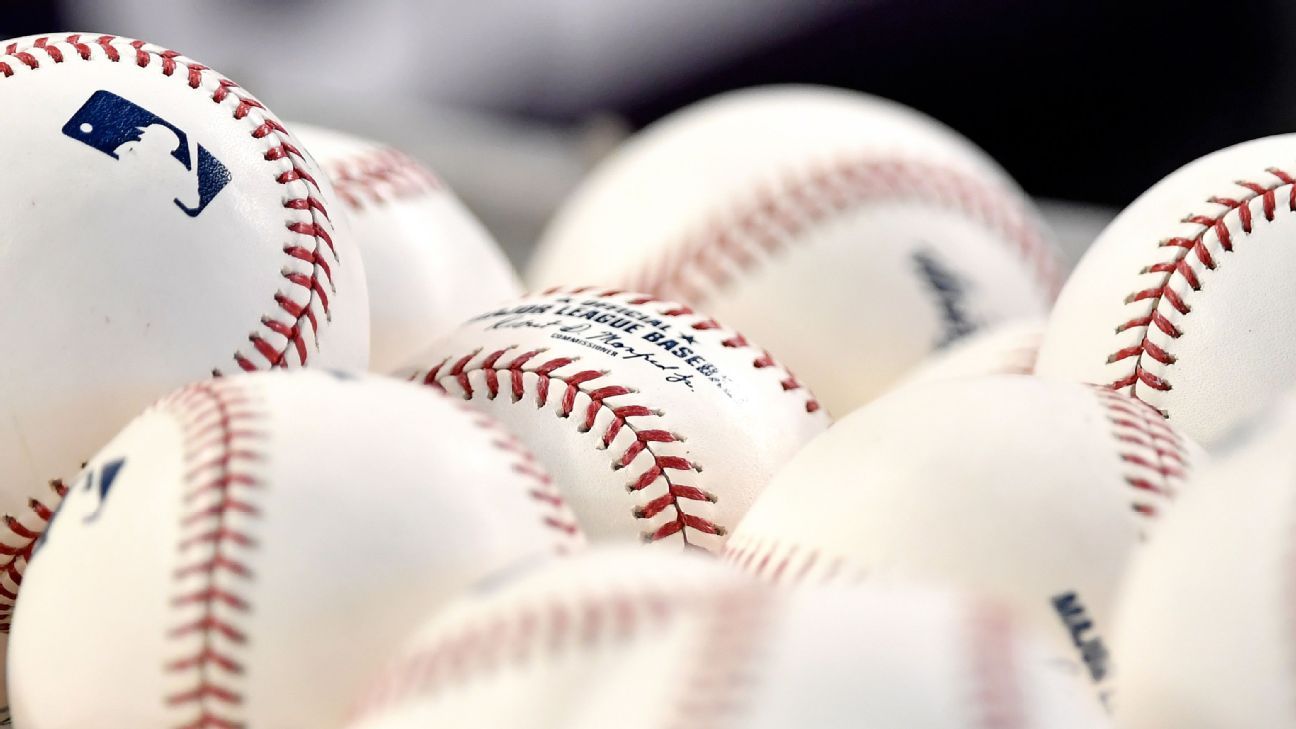 Turner Sports will continue broadcasting Major League Baseball after agreeing to an extension of rights through the 2028 season.
The seven-year agreement will take effect in 2022 and includes a Tuesday night game as well as additional postseason games. It also includes expanded digital rights for Bleacher Report and other WarnerMedia platforms.
This is the second of the three rights deals that MLB has extended. It reached an extension with Fox two years ago that also runs through 2028. Commissioner Rob Manfred said negotiations with ESPN are ongoing about renewing that network's deal beyond the 2021 season.
The Fox and Turner deals are similar in that each includes an increase over 40% when they begin in 2022. Turner will pay an average of $470 million per season.
"The commitment to baseball from Turner is as strong today as it has ever been," WarnerMedia Sports and News chairman Jeff Zucker said. "Our strategy is to present premium live sports and obviously extending our deal was an important pillar."
While the increased playoff games carry their own value, Zucker did say the deal would not have been reached if there wasn't an expansion of the digital rights. The increased use of MLB footage and highlights for Bleacher Report could attract a younger audience, which baseball has struggled to build.
"The digital rights only used to be a language issue in the contracts but now they are substantive, economic rights," Manfred said. "It was with Fox, it is with ESPN and it was significant in this deal. It is a recognition of the way the world now consumes entertainment."
Turner Sports has aired baseball since 1973, when Atlanta Braves games were televised on WTCG in Atlanta, before it became known as SuperStation TBS. Turner began a national package of regular season and postseason games in 2007.
The new deal includes exclusive rights to one wild-card game, two of the four Division Series and one of the League Championship Series. The coverage will alternate between leagues each year and gives Turner the most postseason games on a network.
It also includes a season-long Game of the Week on Tuesday nights. Turner currently has a Sunday afternoon game over the last half of the season.
Manfred believes moving to Tuesdays gives Turner more opportunities to expand its baseball reach.
"We think summer Sunday afternoons aren't a great place to have them. Fans have a lot of other things to do and there are two national windows the same day," Manfred said.
Zucker also likes the Tuesday night window because there generally will be a full slate of games to choose from.
Turner also is retooling its studio show beginning with this year's AL Division Series. Ernie Johnson will anchor the show and will be joined by Hall of Famer Pedro Martinez, Jimmy Rollins and newcomer Curtis Granderson. Granderson will also contribute to Bleacher Report.
"The studio show to me is important and shows our commitment to the sport. I wanted to put our best foot forward," Zucker said. "In all candor, I thought we could improve. We have the best studio host there is in Ernie Johnson. It won't be `Inside the NBA' but it will be its own, unique show."
Manfred said there are provisions in the deal if there are changes in the postseason format.
Steve Cohen to hire Sandy Alderson as president of New York Mets if sale approved
Sandy Alderson will be returning to the New York Mets as the team's president under new owner Steve Cohen.
The deal is contingent on the sale of the Mets from the Wilpon and Katz families to Cohen being approved by Major League Baseball club owners. At least 23 of the 30 owners will need to approve the transaction.
"If I am fortunate enough to be approved by Major League Baseball as the next owner of this iconic franchise, Sandy Alderson will become president of the New York Mets and will oversee all Mets baseball and business operations," Cohen said Thursday in a statement obtained by the New York Post.
"Sandy is an accomplished and respected baseball executive who shares my philosophy of building an organization and a team the right way. I am excited to have Sandy in a key leadership role with the Mets if my purchase of the team is approved."
Alderson, 72, served as general manager of the Mets from 2010 to 2018. He was diagnosed with cancer at the end of the 2015 season and had surgery, and he took a leave of absence in June 2018 after announcing his cancer had returned and said he did not deserve to return because of the team's poor record.
The Mets received word from the New York Yankees at a high executive level that current Yankees general manager Brian Cashman was not available to them, sources told ESPN's Buster Olney on Thursday.
Alderson was hired by the Oakland Athletics in January 2019 as senior adviser to baseball operations. Alderson previously spent 17 seasons with the Athletics, including serving as the team's vice president of baseball operations while the A's won the 1989 World Series during a run of three consecutive American League titles (1988-90).