2018 goals for all 30 teams — From getting to the World Series … to just getting someone to care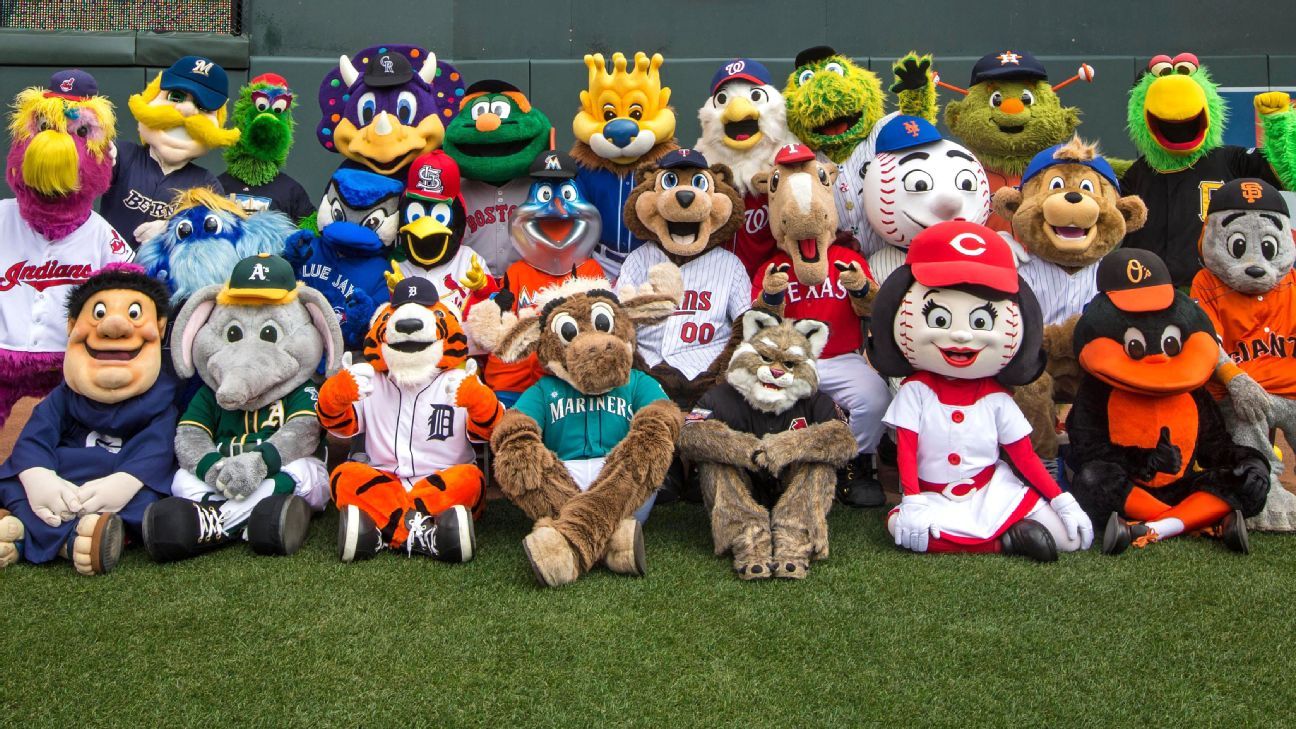 Only one team will win the World Series this year, but far more teams than that will be able to call their season successful.
Last fall, we ranked all 30 teams' seasons by how "successful" they were, based on each team's realistic hopes, strategies, trajectory, highs and lows, and so on. This season, we'll try to say in advance what a successful season would look like for each team. Success should be defined broadly, we believe, so there are many paths each team might ultimately walk down, some we're surely not imagining. If Miguel Sano hits 74 home runs and Byron Buxton has a 57-game hitting streak, the Twins' season would be fun and historic and memorable and, yes, successful, even if they win only 68 or 70 games.
So here we go. The number in parentheses is the team's odds to win the 2018 World Series at MGM Resorts' sportsbook, as of March 19.
---
Accomplish the following:
Los Angeles Dodgers (5-to-1)
Houston Astros (6-1)
Chicago Cubs (6-1)
There's not much standing between the Dodgers and the next five NL West crowns — and five more shots at winning it all — so a failure to win the World Series this year wouldn't be a permanent failure. But until they do win one, the Dodgers represent a staggering investment in unconsummated greatness.
The Dodgers won't have the league's highest payroll this year, but they have been by far the era's most expensive team, outspending the Astros and Cubs combined over the previous half-decade. They have also been baseball's best team, winning more games than any other club, and they've had the best pitcher of the generation starting two games in every postseason series. That's not a bad way to live! But it makes everything short of the ultimate goal a failure, especially since they have the sport's 11th-longest World Series drought, an entire generation's worth of not winning it all.
The stakes are much lower for the Astros and Cubs, who've won the past two titles. Once you've won a World Series, not much moves the needle for a while. The Astros and Cubs are playing for two things right now: To build up their dynasty claim, which probably requires three titles in a short time; or to stay relevant, which is to say, to avoid disaster, keep a 90-win outlook, keep their season-ticket sales strong, and justify their long rebuilds with a long competitive window. If they don't collapse this year — see the 2017 Giants, the 2014 Braves, the 2014 Red Sox and the 2012 Phillies for what that would look like — then no damage done, and not what you'd call a failure. But if they don't win the World Series, it'll be standing still, and probably not what you'd call a success.
Every team below this level will be deemed a success if it wins the World Series, OR …
---
Accomplish two of the following:
Reach the World Series

Win 100 games

Reach the National League Championship Series

Sign Bryce Harper to an extension
Washington Nationals (6-1)
There are few storylines in baseball that have been as compelling, dynamic and promising for as long as the overlapping Stephen Strasburg and Bryce Harper storylines. Strasburg was perhaps the most hyped amateur pitching prospect of all time. Harper, from his midteens, was perhaps the most hyped hitting prospect of all time. Then they were teammates! Wow! In the years since, each has been, at times, among the most dominant baseball players in the world. Harper had, in 2015, the best offensive season since Barry Bonds; Strasburg had, in 2017, a 0.70 ERA in the second half, including his two postseason starts.
As a story, this has been perfectly paced and plotted, through obstacles and separations and payoffs withheld, a story both of predictability (the young prodigies grow into mature heroes) and unpredictability (the Nats, with these two historic forces, with the second-best record in baseball over a half-decade, have failed to win a single postseason series). One assumes a story like this is moving toward a huge payoff. But Harper (along with Daniel Murphy and Gio Gonzalez) is about to hit free agency. This is quite possibly the final act of the Strasburg/Harper story. A World Series victory is the finish you're counting on. An appearance in it is the bare minimum. A "To Be Continued" — i.e., Harper signing an extension — would be tedious but still promising.
---
Accomplish two of the following:
Reach the American League Championship Series

Reach the AL Division Series

Break the all-time team home run record
New York Yankees (7-2)
The Yankees are the Vegas favorites, but they're young, they're already ahead of schedule, they're going to have and be a ton of fun, they're going to be able to spend a lot of money next winter, and they're probably entering a five-year period where they'll win 500 games and (more than likely) at least one title. There are a lot of goals this year — to incorporate Gleyber Torres into the mix, to keep their pitchers healthy, to get along well with new manager Aaron Boone, to get at least one of Aaron Judge and Giancarlo Stanton to 62 home runs, to win the World Series — but so long as they don't move backward it's hard to see this not being an incredibly fun season.
---
Accomplish two of the following:
Boston Red Sox (10-1)
Last year, the Red Sox entered the year as World Series favorites, saw their offense collapse, fired their manager and lost in the ALDS. We still concluded it was a successful season, but barely. This year they're consensus underdogs in their division, so reaching the same stage — either by beating the Yankees in the AL East or winning the wild-card game — would be a worthy enough goal, even if they are spending more than any other team this year. If they can do it without Hanley Ramirez's 2019 option vesting, with Price pitching well enough to opt out of or be worth the rest of his contract, and with Devers or Benintendi getting MVP votes, they'd be in position to go toe-to-toe with the Yankees in 2019.
---
Accomplish three of the following:
Cleveland Indians (8-1)
Cleveland was arguably the best team in baseball last year, and has been the best team in the AL over the past five. It got bounced from the ALDS in 2017 after blowing a 2-0 lead, and now has the longest World Series drought in baseball. So maybe expectations are as high there as they are for the Dodgers or Nationals. But Cleveland is one of the toughest markets to compete in — only the Rays have drawn fewer fans in the past half-decade — and the Indians' current run of five good seasons and a few promising ones to come is a huge achievement. Their core is almost entirely under team control beyond this season, and they will probably not be pushed too hard by a division rival until 2020. A division title, a strong rookie season from top prospect Mejia and another attendance boost (last year the Indians drew 2 million fans for the first time in a decade) would keep the momentum going and the window wide open.
---
Accomplish two of the following:
San Francisco Giants (15-1)
New York Mets (15-1)
Kansas City Royals (100-1)
The Giants were the NL's second-oldest, and losingest, team in 2017. They got older this offseason. That's not necessarily a bad thing, if you think it's a roster that's actually good, and credit to the front office for being bold enough to believe it. But it means they almost certainly won't be better in 2019 than they will be in 2018. Which then means, if they miss the playoffs in 2018, it might be a long time before we take the Giants seriously again. And that means the plan depends on them actually being good, or having a strong exit strategy if they're not. (To be clear, hitting the second two bullet points might narrowly count as "successful," but the first two bullets are the real goal.)
The Mets are similar — good not long ago, very bad last year, got older this winter, bottom-five farm system — but with two distinctions that probably cancel each other out: The Mets' major leaguers are younger, so they will still have something to build a future around no matter what happens this year; but the Mets' front office hasn't won three rings in the past eight years, and thus has a lot less leeway to say "whoopsie."
The Royals — well, the Royals don't really seem like they should be in this group, do they? The PECOTA projections at Baseball Prospectus see them as the worst team in baseball, or at least tied with the Marlins at 65 wins. But the Royals also don't look like a rebuilding team: They're old, they're around the league-average payroll, their farm system is one of the worst in baseball, and their lineup looks like a team that's trying to win now — just not trying very well. Which is all to say that they're properly in this group, but they're … not very likely to have what we'd call a successful season.
---
Accomplish two of the following:
Make the playoffs

Alex Reyes pitches like a star

Devil Magic turns random 28-year-old into MVP candidate
St. Louis Cardinals (12-1)
The stakes aren't as high and the recent failures aren't as ominous for the Cardinals as they are for the Giants and Mets. They missed the playoffs last year and we still concluded it was a successful season, with three surprising breakouts in the lineup, competitive baseball deep into September and 3.4 million fans in the stands. But if they miss the postseason in 2018 it would be for the third year in a row, the longest drought for St. Louis since the late 1990s. It could happen and they could still claim a productive season — if a healthy Alex Reyes wins the Rookie of the Year award, if Miles Mikolas is as good in the National League as he was in Japan last season, if Kolten Wong suddenly hits 27 homers. But at this point, the Cardinals are like a hedge fund that consistently outperforms the market. What might seem like a good year to a kitchen-table investor wouldn't to them.
---
Accomplish one of the following:
Make the playoffs

Win 90 games
Arizona Diamondbacks (30-1)
Seattle Mariners (25-1)
To be honest, I'm not sure 90 wins without a playoff spot would do it for the Mariners, who have the longest postseason drought in baseball and haven't played past Game 162 since 2001. Their front office is led by a GM, Jerry Dipoto, who has a fantastic reputation but only one playoff appearance between three seasons in Anaheim and two in Seattle. His hand-picked manager, Scott Servais, was hired without any dugout experience (he was Dipoto's assistant GM with the Angels) and hasn't reached October. They have the worst farm system in baseball, by a pretty good margin. If they don't win this year, you might very well start hearing talk of wobbly chairs in that front office.
The Diamondbacks' front office is quite secure, job-wise, after an unexpectedly strong season and postseason appearance last year. Anything less than the playoffs will be moving backward, though, especially because, unlike the Mariners, the Diamondbacks project to be a playoff team right now. Windows don't stay open forever: They have a bad farm system, their second-best position player (A.J. Pollock) will be a free agent next winter and their success has been built on the world's most fragile resource, healthy starting pitchers. Their chances are probably better this year than next.
---
Make the division series, or accomplish two of the following:
Minnesota Twins (20-1)
Colorado Rockies (20-1)
Milwaukee Brewers (25-1)
Los Angeles Angels (18-1)
Texas Rangers (40-1)
The Twins, Rockies and Brewers have a lot in common: All are young, on upward trajectories and coming off more successful seasons than most of us expected last year. All have graduated prospects from previously standout farm systems, and all have at least one young major leaguer (e.g. the Brewers' Orlando Arcia, the Rockies' David Dahl and the Twins' Byron Buxton, among others) who could bloom into an offensive superstar this year. All spent money, or traded prospects, to build up their major league rosters this offseason, acting more or less like contenders. None, though, is a sure thing the way the Cubs and Astros were coming out of their rebuilds. The Twins and Rockies could both lose their 2017 WAR leaders (Brian Dozier and Charlie Blackmon) to free agency next winter. The Brewers' WAR leader last year, Jimmy Nelson, just had shoulder surgery.
Which is to say nobody really knows what this year, or this era, will offer any of them. Just look at the Rangers, who were in a similar position last spring, and dropped down to 78 wins. These teams' competitive windows are simultaneously just opening and inherently uncertain. None of these teams needs to win the World Series this year to be successful, but they must look like a team that still could.
The Angels have little in common with the rest of the teams in this group, but it still seems like a good set of success markers for a club that hasn't won a playoff game this decade but could take a lot of hope into next season if Shohei Ohtani turns out to be as fun/good as his press clippings have promised.
---
Accomplish two of the following:
Toronto Blue Jays (50-1)
Tampa Bay Rays (75-1)
Baltimore Orioles (80-1)
We're into the group of teams where success is most likely going to be strangely defined and hard to predict. If Marcus Stroman and Aaron Sanchez throw 380 innings with a combined ERA below 3.00, it's probably a successful season in Toronto. If Kevin Gausman and Dylan Bundy do something like that, it's probably a successful season in Baltimore. If Brent Honeywell and Jose De Leon both stay healthy for the Rays — well, OK, scrap that.
But all three teams are teetering between bad enough to trade and good enough to try, and no matter which way the season tips, success will depend on the team's star: Manny Machado, a pending Orioles free agent; Josh Donaldson, a pending Blue Jays free agent; and Chris Archer, who has been on the trade market long enough to seem stale.
Donaldson could win the MVP award. Machado could win the MVP award. Archer could win the Cy Young Award. In which case each could push an overachieving team into the playoffs. But more likely, each could bring a package of prospects back in a franchise-revitalizing July trade. Either way.
---
Accomplish two of the following:
Philadelphia Phillies (75-1)
Of all the teams that have been rebuilding over the past couple of years, the Phillies look like the surest bet to follow the Astros and Cubs to the World Series. They've graduated young prospects into semi-stardom (Rhys Hoskins and Aaron Nola), they've got one of the top five farm systems in baseball, they've got tons of payroll flexibility and they've begun adding very good veterans. They were the youngest team in the league last year, and they weren't even that bad. The Cubs and Astros won 73 and 70 games, respectively, in 2014; they won 97 and 86 in 2015, each making the playoffs and blowing past their projections. It's not outlandish.
The Phillies project to be around a .500 team this year. Like the Cubs and Astros, they could jump ahead of schedule and compete this year, especially after adding Jake Arrieta late this winter. If they don't, they probably just have to make sure nothing breaks, and they'll head into next season as the trendy pick — especially if the Nationals take big losses in the offseason.
---
Accomplish two of the following:
Win 83-plus games, play meaningful contests in the final 10 days of the season

Have an identifiable "core four" by the end of the year

Get unexpectedly big returns at the trade deadline
Oakland A's (125-1)
Pittsburgh Pirates (125-1)
Both teams' odds took hits over the offseason (A's started at 80-1, Pirates at 75-1), but neither team is hopelessly bad: The PECOTA projection system, for instance, has the A's winning 76 games (ahead of the Rangers) and the Pirates winning 78 (same as the Rockies). Last year's Twins and Diamondbacks were each projected to win 78 and they each made the playoffs. And both teams have at least a handful of guys who have either been stars in the recent past (Starling Marte), looked like they were maybe turning into stars in the recent past (Gregory Polanco, Jameson Taillon), or played like stars for extended periods in the recent past (Matt Olson, Matt Chapman, maybe kinda Sean Manaea and Josh Bell). You have to squint to see four great players on either of these teams, but you don't have to squint so hard your eyes hurt.
Or they'll be bad — each team has, after all, traded away its ace pitcher in the past nine months. It's not likely either team will be really good or really bad, which makes it not likely either team's season will look productive in retrospect, but it's possible.
---
Accomplish two of the following
Win 82 games, play meaningful contests in the final two weeks of the season

Have one of the NL's top five offenses

Find three starters with league-average ERAs to throw a combined 500 innings
Cincinnati Reds (125-1)
The Reds had the fifth- or sixth-best offense in the NL last year, with breakouts from Scott Schebler (30 homers), Scooter Gennett (27) and Eugenio Suarez (26). They had the worst pitching staff. No pitcher topped 125 innings, and of the 14 who threw at least 50 innings only three were better than average. Given another year of uncompetitive baseball to audition pitchers, pick up other teams' discarded scraps, be patient with young arms and develop prospects, it's not unrealistic that they will find three decent, reliable starters to build around. At which point they'll just have to hope the 2017 offense wasn't a collective fluke.
---
Accomplish four of the following:
28-year-old former prospect signed to minor league deal hits 26 homers

Top draft pick from June 2017 torches High-A, becomes top-20 prospect

Top draft pick in June 2018 torches rookie ball, becomes top-20 prospect

Live arm picked up in forgotten deal two years ago adds a bunch of velocity, becomes very good setup reliever

Manager fired midseason, team catches fire, plays above .500 after that

Make playoffs, shock whole world

First baseman wins the Home Run Derby (dad pitching to him)

Veteran signed to eat innings unexpectedly has winning record on July 31, is traded

Somebody young does something good, everybody agrees you Won That Trade

Top rookie finishes second in ROY voting, signs below-market five-year extension with three club options
Atlanta Braves (150-1)
Chicago White Sox (40-1)
San Diego Padres (150-1)
The nice thing about being young, having no burden of expectations and not really caring about right now is there are about a million different places for success to bloom. None of these three teams has needs so defined or immediate as to be limiting; if three players break out and they're all second basemen, hey, whatever, there's time to figure out the playing time later. Heck, "success" might be another team's left fielder getting hurt, forcing it to overpay in trade for yours. The Braves could call this season successful with a Dansby Swanson rebound, Brandon McCarthy staying healthy until the trade deadline, Ozzie Albies being one of the five Final Vote All-Star selections, and a half-dozen prospects moving steadily toward maturity. The Padres could call this season successful with a reassuringly strong Eric Hosmer campaign, one fewer walk per nine from Dinelson Lamet, Brad Hand dominating until the trade deadline, and a half-dozen prospects moving steadily toward maturity. The White Sox could call this season successful with 80 walks from Yoan Moncada, a 94 mph average fastball from Lucas Giolito, James Shields pitching well until the trade deadline, and a half-dozen prospects moving steadily toward maturity. Or any of a hundred other possibilities.
The bad thing about being young, having no burden of expectations and not really caring about right now is none of these successes means anything you readily can hold in your hands.
---
Accomplish one of the following:
Detroit Tigers (100-1)
Miami Marlins (300-1)
Everything the Tigers and Marlins do this year will be sad, the product ugly, the philosophy underneath it uncomfortably crass. Lots of things will happen that will nudge up their chances of being good in 2020 or 2021, but the rewards are so far off — not even "wait 'til next year" — and uncertain that it'll be hard to be emotionally moved by them. A Tigers fan will tune in to the first pitch of the season, see it delivered by a pitcher coming off a 6.08 ERA, and rightly wonder about the wisdom of dedicating 486 hours to watching what happens to this team next. Neither the Marlins or Tigers will likely emerge from this season with anything we're likely to call "success." But the very least they must do, the bar that every team that takes up one of the 30 spots in a space-limited league must clear, is to give the fans somebody to love.
A kid was just interviewed over the PA system during the break between innings and when asked who his favorite Tigers player is he said "none of them." Harsh.

— Lindsey Adler (@lindseyadler) March 20, 2018
Tough start. But the season is long.
Milwaukee Brewers turn to Brent Suter for Game 1 start vs. Los Angeles Dodgers
LOS ANGELES — The Milwaukee Brewers, still scrambling after the sudden loss of ace Corbin Burnes, will start left-hander Brent Suter in Game 1 of the team's National League wild-card series against the Los Angeles Dodgers on Wednesday night.
Brewers manager Craig Counsell wouldn't specify parameters for Suter — "The parameters are to get people out," Counsell said — but Suter hasn't recorded more than 12 outs or thrown more than 59 pitches this season. Both of those occurred in Suter's most recent appearance, on Friday, when he threw four scoreless innings in a spot start against the St. Louis Cardinals.
His next appearance will come in the crucial tone-setter of a best-of-three series opposite electric right-hander Walker Buehler (first pitch from Dodger Stadium is 10 p.m. ET on ESPN). The decision leaves Brandon Woodruff, Milwaukee's best healthy starter by a wide margin, to pitch on normal rest in Thursday's Game 2.
Suter throws his fastball in the mid-80s, but he is effective at generating ground balls and was able to strike out 38 batters in 31⅔ innings this season, coupling that with a 3.13 ERA. The Brewers lined it up weeks ago for Burnes to start Game 1 of a potential postseason series, then watched him suffer what could end up being a season-ending oblique strain on Thursday.
"We're on Plan B," Counsell said of Suter, "but it's a good Plan B."
Suter's start, regardless of its effectiveness, will force the Brewers to rely heavily on their relievers from the onset. Devin Williams and Josh Hader provide them with one of the best bullpen duos in the postseason, but those two won't be able to pick up all of the remaining innings in Game 1 without being unable to bounce back to pitch in Game 2. Pitchers such as Eric Yardley, Corey Knebel, Drew Rasmussen and others — potentially starters like Josh Lindblom or Adrian Houser — will have to step up.
"We're gonna need contributions from relievers beyond those two guys," Counsell said. "That's absolutely important. It's obviously more important in a day like tomorrow."
MLB video reviews overturned 42% of checked calls in regular season
NEW YORK — Video reviews overturned 42.4% of calls checked during Major League Baseball's shortened regular season, down slightly from 44% in 2019.
The Boston Red Sox were the most successful team, gaining overturned calls on 10 of 13 challenges for 76.9%. The Chicago White Sox were second, successful on 8 of 11 challenges for 72.7%, followed by the Kansas City Royals at 7 of 10 (70%).
The Pittsburgh Pirates were the least successful at 2 of 11 (18.2%), and the Toronto Blue Jays were 7-for-25 (28%).
The Minnesota Twins had the most challenges with 28 and were successful on nine (32.1%). The New York Yankees and Milwaukee Brewers tied for the fewest with nine each; the Yankees were successful on five (55.6%) and the Brewers three (33.3%).
MLB said Tuesday there were 468 manager challenges and 58 crew chief reviews among 526 total reviews during 898 games. The average time of a review was 1 minute, 25 seconds, up from 1:16 the previous season, when there were 1,186 manager challenges and 170 crew chief reviews among 1,356 reviews during 2,429 games.
This year's replays saw 104 calls confirmed (19.8%), 181 that stood (34.4%) and 223 overturned. An additional 12 calls (2.3%) were for rules checks and six (1.1%) for recording-keeping.
In 2019, there were 277 calls confirmed (12.5%), 463 that stood (34.1%) and 597 overturned. An additional nine calls (0.7%) were for rules checks and 10 (0.7%) for record-keeping.
Expanded video review started in 2014.
Minnesota Twins' torture — Breaking down their record MLB playoffs losing streak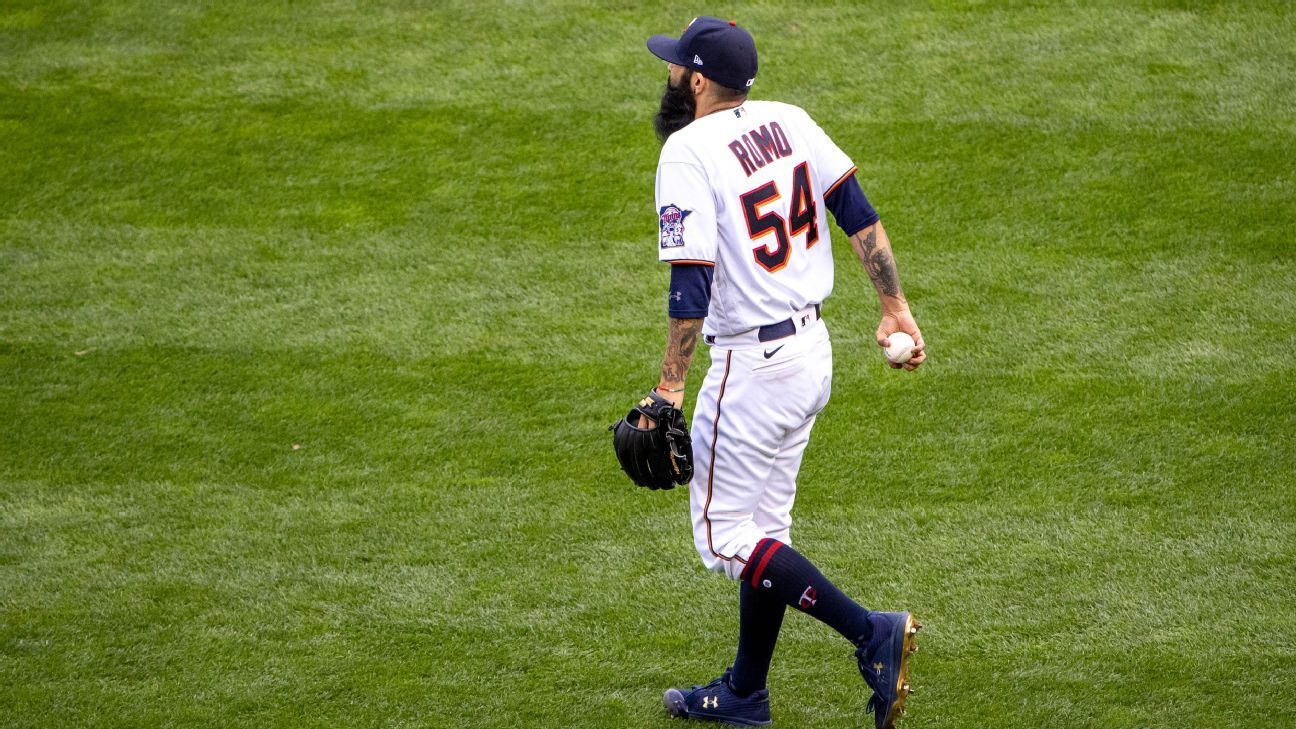 The playoff format changed, but the nightmare continues for Minnesota Twins fans.
After losing their 2020 postseason opener to the Houston Astros in heartbreaking fashion, the Twins extended their MLB playoffs losing streak to a record 17 games (and counting).
Here's a game-by-game walk-through of the Twins' tunnel of misery.
2020 AL Wild Card Series
Game 1 (Sept. 29 at Min.): Astros 4, Twins 1
A new year and another round added to the playoffs just added another dose of misery for the Twins with Sergio Romo walking in the go-ahead run in the ninth inning of a series-opening loss to the Houston Astros. The defeat runs Minnesota's record skid to 17 games with another chance to snap it Wednesday afternoon.
2019 AL Division Series
Game 3 (Oct. 7 at Min.): Yankees 5, Twins 1
The Yankees have been the Twins' particular nemesis during the painful stretch, handing Minnesota 13 of the 17 defeats, including the series-ender in Game 3 at Target Field.
The air was sucked out of Target Field early, as the Twins came up empty on a bases-loaded, nobody-out situation in the bottom of the second while already trailing 1-0 on a Gleyber Torres homer. Eddie Rosario provided a little life with a solo homer in the bottom of the eighth, but given the history, it had to be hard for even Minnesotans to get too excited. Aroldis Chapman kept them — and the Twins — in check.
Game 2 (Oct. 5 at N.Y.): Yankees 8, Twins 2
This one was over early. Didi Gregorius, whose three-run home run in the 2017 wild-card game erased the Twins' first-inning lead, hit a back-breaking grand slam during a seven-run third inning.
Game 1 (Oct. 4 at N.Y.): Yankees 10, Twins 4
The Twins' record-setting loss featured a franchise postseason-best three home runs, but Jose Berrios and a procession of relievers got pummeled by the Yankees. The big hit? A two-run, bases-loaded Gleyber Torres double in the fifth that broke a 3-3 tie.
2017 wild-card game
Oct. 3 at N.Y.: Yankees 8, Twins 4
The Twins carried the baggage of a nine-game postseason losing streak against the Yankees (and 12 games overall) into the Bronx. Things started well enough for Minnesota — three runs in the top of the first off Yankees starter Luis Severino, who recorded just one out — but that didn't last long. New York countered with three runs in the bottom of the first off Ervin Santana, then took the lead for good in the third on Greg Bird's two-out single off Jose Berrios.
2010 AL Division Series
Game 3 (Oct. 9 at N.Y.): Yankees 6, Twins 1
In his only season as an All-Star, New York's Phil Hughes made his first (and best) postseason start, shutting down his future team on four hits over seven innings to complete a three-game sweep. Swept out of the playoffs by the Yankees for the second straight year, the Twins wouldn't return to the postseason for seven years.
Game 2 (Oct. 7 at Min.): Yankees 5, Twins 2
In the eighth straight postseason meeting, the Twins took the lead over the Yankees, only to let it slip away. With the game tied at two in the bottom of the sixth, a tiring Carl Pavano gave up two runs and didn't record another out, as a Lance Berkman double and a Derek Jeter single put the Yankees on top for good. Minnesota went nine up, nine down in the last three innings.
Game 1 (Oct. 6 at Min.): Yankees 6, Twins 4
Coming off one of his best seasons with the Twins, Francisco Liriano cruised through five two-hit innings, then hit a wall, coughing up a 3-0 lead. Minnesota tied the score on a bases-loaded walk in the sixth, but the Yankees regained the lead in the seventh on a two-run homer by Mark Teixeira. The Twins stranded five runners in the last three innings.
2009 AL Division Series
Game 3 (Oct. 11 at Min.): Yankees 4, Twins 1
Andy Pettitte and Pavano were engaged in a solid pitchers' duel before the Twins broke through to take a 1-0 lead in the bottom of the sixth. But as has often been the case in these meetings, the Yankees answered quickly, with Alex Rodriguez and Jorge Posada hitting solo home runs in the seventh. New York tacked on two insurance runs in the ninth before Mariano Rivera sent Minnesota packing.
Game 2 (Oct. 9 at N.Y.): Yankees 4, Twins 3 (11 innings)
This was perhaps the most painful loss of the bunch. After Hughes got two quick outs in the top of the eighth of a 1-1 game, a walk and single set up Nick Punto to give the Twins the lead with a single, and a Denard Span single off Rivera made it 3-1. But in the bottom of the ninth, Twins closer Joe Nathan gave up a leadoff single to Teixeira, and Rodriguez followed with a two-run blast to right-center to tie the game. In the 11th, the Twins loaded the bases with nobody out but squandered the opportunity, then Teixeira put them out of their misery with a laser beam of a walk-off homer off Jose Mijares.
Game 1 (Oct. 7 at N.Y.): Yankees 7, Twins 2
The 103-win Yankees figured to roll over the 87-win Twins, but Minnesota struck first, with two third-inning runs off CC Sabathia. Jeter countered with a two-run homer to tie it in the bottom of the inning, and the Yankees were off and running. The big blow was a two-run homer by Hideki Matsui in the fifth off Liriano.
2006 AL Division Series
Game 3 (Oct. 6 at Oak.): A's 8, Twins 3
Facing elimination, the Twins didn't put up much of a fight, as Brad Radke, in his final big league appearance, gave up four runs — Eric Chavez and Milton Bradley went deep — in the first three innings. Minnesota never recovered.
Game 2 (Oct. 4 at Min.): A's 5, Twins 2
After Twins starter Boof Bonser held Oakland to two runs over six innings, Minnesota tied it on back-to-back homers by Michael Cuddyer and Justin Morneau. With two outs in the top of the seventh, the A's Mark Kotsay hit a sinking liner to center, and the usually reliable Torii Hunter made an ill-advised dive for the ball, which skipped past him and rolled to the wall. Kotsay, bad back and all, circled the bases for a two-run, inside-the-park home run — and that was that.
Game 1 (Oct. 3 at Min.): A's 3, Twins 2
To open the 2006 playoffs, the Twins' Johan Santana, at the height of his powers in his second Cy Young season, faced off against Oakland lefty Barry Zito, no slouch himself. Santana was touched for two runs in the second inning (Frank Thomas hit a solo homer, Marco Scutaro an RBI double), and Zito allowed only a seventh-inning solo shot to the Twins' Rondell White that made it 2-1. Both teams scored in the ninth (the A's on another Thomas homer), but Oakland's Huston Street got White on a fly out to end it.
2004 AL Division Series
Game 4 (Oct. 9 at Min.): Yankees 6, Twins 5 (11 innings)
This one stung. Facing elimination, Minnesota was cruising with a 5-1 lead (and 96% win expectancy) heading into the eighth inning. But things unraveled quickly for the Twins and reliever Juan Rincon. It went like this: single, wild pitch, walk, run-scoring single, strikeout, three-run homer by Ruben Sierra. Tie game. It stayed that way until the top of the 11th, when Rodriguez doubled, stole third and scored on a wild pitch by Kyle Lohse. Meanwhile, Tom Gordon and Rivera combined to retire the last 10 Twins batters in order, and the Yankees celebrated on the Metrodome carpet.
Game 3 (Oct. 8 at Min.): Yankees 8, Twins 4
Minnesota's Jacque Jones jumped on Yankees starter Kevin Brown with a solo homer in the bottom of the first. But New York answered with three in the second, then tacked on four more runs in the sixth to win.
Game 2 (Oct. 6 at N.Y.): Yankees 7, Twins 6 (12 innings)
The loss that started it all was a serious gut punch for the Twins. After a 2-0 win in Game 1 of the series, Minnesota staged a two-run rally in the eighth inning off Rivera to tie Game 2. In the 12th inning, a Torii Hunter homer off Tanyon Sturtze gave the Twins a 6-5 lead. But Joe Nathan, in his third inning of work, ran out of gas, issuing one-out walks to Miguel Cairo and Jeter before a ground-rule double by A-Rod tied it. J.C. Romero replaced Nathan, who threw 53 pitches, and on Romero's first pitch, Hideki Matsui hit a line drive to right that brought Jeter home for the winning run. Instead of leaving New York with a 2-0 series lead, the Twins were on a road to postseason ruin they wouldn't be able to exit for at least 15 years.