New York Yankees slugger Aaron Judge batting leadoff, could hit there during regular season
TAMPA, Fla. — For at least one day, the New York Yankees have a new leadoff hitter: Aaron Judge.
The right fielder will bat first on Friday against the Boston Red Sox in a batting position that's normally occupied by speedsters like the team's primary leadoff man, Brett Gardner. Judge will set the pace for a lineup chock-full of power hitters, including Giancarlo Stanton (batting second), Greg Bird (third) and Gary Sanchez (fourth).
This is the first time Judge has appeared at the top of the order in his professional career.
"I might have done it in a high school game once," said the reigning American League home run champion, who hit 52 homers last season.
While Judge's appearance at leadoff will generate buzz around the baseball world, he enters this spring training game unfazed by the development.
"This morning I wake up and I'm hitting leadoff," Judge said. "It's just another day. No big deal."
Manager Aaron Boone mentioned earlier this spring that he had thought about moving Judge up a spot in the order to hit leadoff, particularly against left-handed pitchers. With the left-handed-hitting Gardner usually at the top, the possibility of a right-handed bat like Judge's (or a switch hitter like Aaron Hicks), could provide better top-of-the-order balance against a left-handed starter.
Judge maintained that this is still something the Yankees could do during the regular season, but they wanted to try it before spring training ends next week.
The Yankees will face a lefty, J.A. Happ, on Opening Day in Toronto. They have already announced that Gardner will bat first in that game.
Against the Red Sox on Friday, Gardner will bat ninth.
"So once the game gets going, he's still hitting in front of me," Judge said, "so it's no different."
Houston Astros right fielder George Springer has been one recent example of a power-hitting leadoff man. Last season for the World Series champions, Springer hit 34 home runs, all while batting first. Of his 99 career homers, 61 have come from that spot.
As for Judge's approach at the plate Friday, the outfielder contends he'll be walking up with the same mindset he always does.
"It doesn't change at all. It's still the same game," Judge said.
Does he think he can give the Yankees a 1-0 lead with an early home run?
"Yeah, if the first pitch is there. I get a good swing," Judge said, smiling.
Colorado Rockies opt for $6 million buyout to Daniel Murphy
DENVER — The Colorado Rockies declined infielder Daniel Murphy's $12 million option on Wednesday, bringing a close to his two-year stint with the team.
Murphy, 35, will receive a $6 million buyout.
He never really flourished at hitter-friendly Coors Field after signing a $24 million, two-year deal — with a mutual option for '21 — in December 2018. He hit .269 with 16 homers and 94 RBIs in 172 games with the Rockies. He dealt with a finger injury in his first season in Denver.
Colorado brought in Murphy to play first base, but he was replaced this season by Josh Fuentes, who's the cousin of Rockies All-Star third baseman Nolan Arenado. Fuentes batted .306.
Murphy is a three-time All Star and a .296 career hitter with the New York Mets, Washington Nationals, Chicago Cubs and the Rockies.
St. Louis Cardinals not picking up 2021 option on Kolten Wong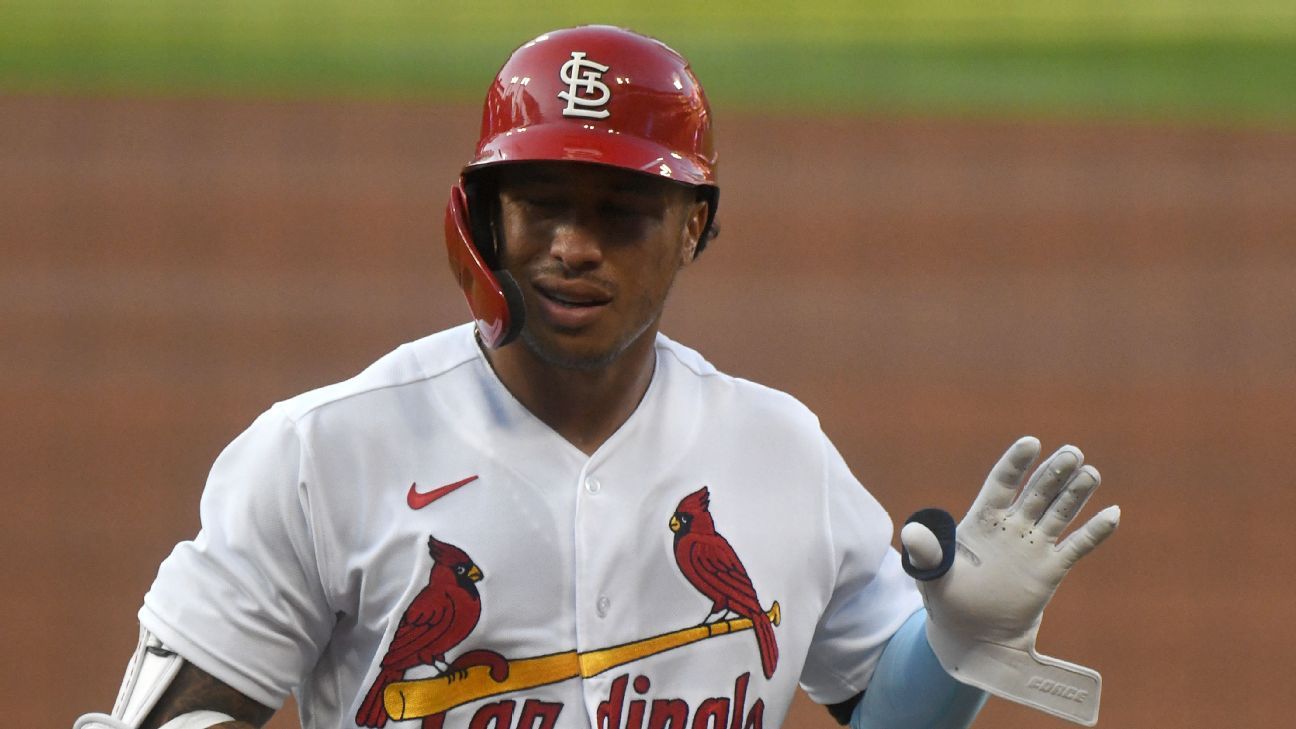 The St. Louis Cardinals on Wednesday declined Kolten Wong's $12.5 million option for the 2021 season, allowing their longtime second baseman to become a free agent.
The Cardinals will pay Wong a $1 million buyout.
"We have both agreed to keep the door open," Cardinals president of baseball operations John Mozeliak told reporters, according to the St. Louis Post-Dispatch.
If the Cardinals do not re-sign Wong, Tommy Edman would be the team's starting second baseman, Mozeliak said.
Wong, 30, hit .265 with a home run and 16 RBIs in 53 games this season. In eight seasons with the Cardinals, he has a .261 average with 53 home runs and 281 RBIs.
Washington Nationals decline 2021 options for Adam Eaton, Anibal Sanchez, Howie Kendrick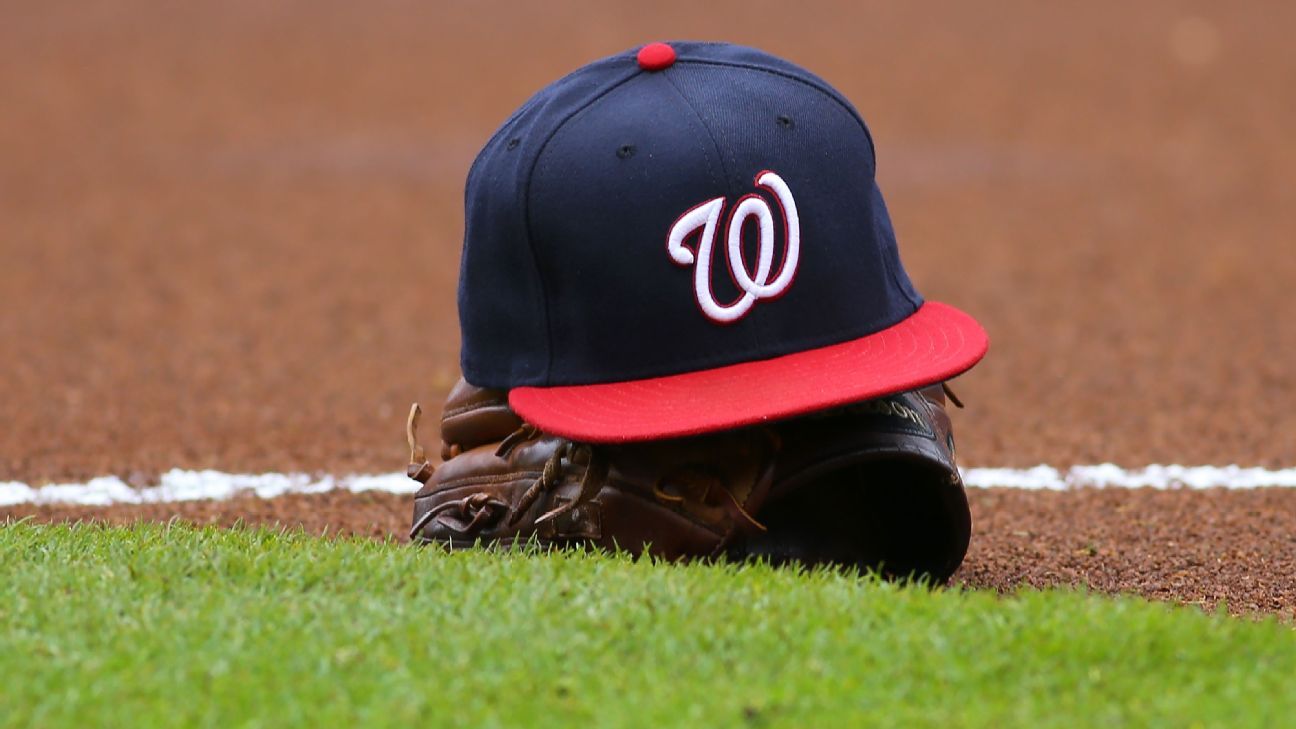 The Washington Nationals on Wednesday declined their club options for the 2021 season on outfielder Adam Eaton and right-hander Anibal Sanchez.
Washington also declined their portion of mutual options on infielder Howie Kendrick and Eric Thames.
Eaton's option was worth $10.5 million, and the Nationals will pay him a $1.5 million buyout. Sanchez's option was worth $12 million and he will receive a $2 million buyout. Kendrick will receive a $2.25 million buyout after his $6.5 million mutual option was declined, while Thames will receive $1 million following the declining of his $4 million mutual option.
Eaton, 31, struggled at the plate this season, hitting just .226 with four home runs and 17 RBIs. He hit .320 in the 2019 World Series for the Nats, hitting two homers with six RBIs in helping Washington win its first title. Overall, in four seasons for Washington he hit .279 with 26 homers and 112 RBIs after being acquired in a 2016 trade that sent now-White Sox ace Lucas Giolito to Chicago. The White Sox also acquired right-handers Reynaldo Lopez and Dane Dunning in the deal.
Sanchez, 36, went 4-5 with a 6.62 ERA in 11 starts for Washington last season. In two seasons with the Nationals he was 15-13 with a 4.52 ERA in 41 starts. He was 1-1 in three starts in the 2019 postseason during Washington's run to a championship.
Kendrick, 37, hit .275 with two home runs and 14 RBIs last season. In four seasons with Washington, he hit .316 with 30 home runs and 113 RBIs. He hit .280 with a home run and three RBIs during the World Series in 2019.
Thames, 33, hit .203 with three home runs and 12 RBIs for Washington in 2020, his first season with the club.
All four players are now free agents.