Sorry, haters: The Yankees are loaded — and there's more on the way – Yankees Blog
IT'S A COUPLE of days before the New York Yankees play their first spring training game, and Justus Sheffield, Chance Adams and Dillon Tate are seated in chairs in a semi-circle around CC Sabathia in a corner of the clubhouse at George M. Steinbrenner Field in Tampa, Florida.
As the Yankees' elder statesman, Sabathia gets two lockers in a corner, away from the traffic that includes players, trainers, clubhouse staff, media members, media relations personnel, interpreters and the occasional coach or front-office member. It's certainly no coincidence that the two lockers on the adjacent wall, before you get to the doorway that leads to the dugout and other offices, belong to Sheffield and Adams.
Along with Tate, they are three of the most promising starting pitchers in a deep and talented Yankees farm system. Tate's locker is in another area of the clubhouse, but he, Sheffield and Adams often congregate together in those mornings before on-field workouts or throwing sessions begin, sometimes at Tate's locker and on this day in front of Sabathia's.
Sabathia's lesson was simple. "Just be yourself," Tate explained. "Don't get too amped up and overthrow just because you're pitching in front of the manager and big league coaches."
While Sabathia has embraced the role of mentor, he also had three willing students. The three young starters all come across as baseball rats.
Tate described himself as a visual learner and likes watching some of his favorite pitchers on the MLB app — Chris Archer, Marcus Stroman, Justin Verlander — to see how they set up batters and use pitch sequencing. Adams likes to mimic the deliveries of other pitchers and apparently does a spot-on imitation of David Price. Sheffield's eyes lit up when he explained how he was working on a backdoor slider to go with his more conventional power slider that dives to the back foot of right-handed batters. It's not about changing his grip, but making a subtle change in the landing spot of his front foot.
Tim Naehring is general manager Brian Cashman's right-hand man, the team's VP of baseball operations. He assists Cashman in evaluating players throughout the minor league system, roster management and trade discussions. I asked him if my assessment of these three was accurate.
"We call it the 'it' factor," Naehring said, praising the baseball acumen of all three. He used third baseman Miguel Andujar as another example. "He always has a smile on his face. Tremendous sense of urgency. Wants to get better every day. Those guys that have that desire to be the best that their tools will allow for are the ones who usually get to the majors and stay there."
Sheffield is the highest-rated prospect of the pitchers — Keith Law ranked him No. 16 overall in his top 100 list — but Adams might have the best chance to make an impact in 2018. After breezing through six starts in Double-A last season, he made 21 starts at Triple-A and posted a 2.89 ERA. He's a good example of what has transformed the Yankees' system into one of the deepest in the game: a combination of scouting, analytics and player development.
Adams was a reliever his junior season at Dallas Baptist and the Yankees took him in the fifth round of the 2015 draft. "You had certain scouting guys say he looks more like a bullpen piece, then you had [minor league pitching coordinator] Danny Borrell running him through a bio-mechanic test saying this guy does everything you want to see out of a starter," Naehring said.
So the Yankees made him a starter. Adams is built more like a reliever — he's listed at 6 feet, which might be generous — but he's solidly built and has a starter's repertoire, throwing 92-97 mph with a good slider and a developing changeup that Naehring says he thinks has a chance to be a plus offering. He also has some deception in his delivery with a short-arm approach that hides the ball and maybe allows the stuff to play up. The Yankees also like his fastball.
"A hitter thinks about the ball coming out of the hand at a certain angle to the plate," Naehring said. "The way he delivers his fastball and the way the ball holds plane is an abnormal look for the hitter. The brain expects the ball to move in a conventional way and his doesn't do that. So he has attributes with his fastball that we all like."
Adams is back in minor league camp (he's not even on the 40-man roster yet), but if there's an injury in the rotation, he could be one of the first options to fill a hole.
Sheffield reached Double-A last year and also could be in the Scranton rotation, one step away from the majors. I pointed out to him that he'd have a better shot at the majors right now if he was in another organization, like the Marlins.
He smiled. "No way. I want to pitch in the Bronx."
---
IN 2017, THANKS to the emergence of Aaron Judge, Luis Severino, Gary Sanchez and Jordan Montgomery, the Yankees produced 25.7 homegrown WAR on their big league roster — the second-highest total in the majors behind the Astros, according to data from thebaseballgauge.com. Homegrown talent accounted for 44.1 percent of the Yankees' total WAR, their highest percentage since 2007.
The Yankees not only just graduated all this high-level talent, but they have Law's No. 2-ranked farm system, headlined by Gleyber Torres (his No. 5 overall prospect), Sheffield (16) and Andujar (54). To see how much the system has improved, check out this chart that lists homegrown WAR, original WAR (all talent originally signed or drafted by the Yankees, although not necessarily still with the club) and then where Baseball America ranked the Yankees system at the start of each season.
Let's turn the clock back to 2014. The Yankees finished 84-78, missing the playoffs for a second straight season for the first time since 1993. They were outscored by 31 runs. They were old and boring, with a lineup featuring 40-year-old Derek Jeter in his final season, a bad Mark Teixeira, Brian Roberts, Ichiro Suzuki, Carlos Beltran and Alfonso Soriano. Vidal Nuno, Chase Whitley and Chris Capuano each made at least 12 starts. It was ugly.
At the start of the season, Baseball America wrote, "It's hard to find a system that had a worse 2013, as many of New York's top prospects took a step backward, leaving the upper levels of the system quite thin." Now, in retrospect, the system was a little stronger than believed. Sanchez was the top prospect, Judge had been drafted in 2013 (although didn't play after getting drafted because of a leg injury), Severino had pitched 44 innings in the low minors, and guys like Andujar, Greg Bird and Dellin Betances were already in the system.
Still, the Yankees knew they had to become more reliant on young players and less so on expensive free agents. In October 2014, Gary Denbo, who had served various roles in the organization, including major league hitting coach, was named VP of player development.
"When Gary Denbo took over, he brought a certain culture that changed the landscape, nothing against anyone that was there before," said Naehring, who served as a major league scout before assuming his current role after the 2015 season. "Gary brought a different level of accountability that I thought was outstanding. The development staff can be as good as it wants to be, but unless you have people out there in the international world and the amateur world bringing in the athletes, you're going to be capped off."
"[Estevan] Florial is a special, special human being. You can dream on him as much as anybody I've ever been around."

Tim Naehring, Yankees VP of baseball operations
Denbo would leave the Yankees to join Jeter in the Marlins' front office after 2017, but as the Yankees played through the end of the Alex Rodriguez, Teixeira and Sabathia contracts, the system started developing the talent discovered by scouting director Damon Oppenheimer and the international scouting department. They invested heavily in Latin America. In 2014, for example, the Yankees signed 10 of the top 30 international talents. Along the way, Cashman made some astute trades, dealing Aroldis Chapman for Torres (and then re-signing Chapman as a free agent), Andrew Miller for Sheffield and outfielder Clint Frazier, and Shane Greene for Didi Gregorius.
"When I started going through the system a few years ago, I was impressed with the numbers of players who had a chance to make a significant impact at the major league level," Naehring said. "I've always been under the belief that if an organization can provide one championship-caliber player to the major league team each year, you can develop that core for sustained winning."
That's what makes the future for the Yankees scary for the rest of the American League. Torres and Andujar look like the next wave, even if Cashman did trade for Brandon Drury and signed Neil Walker as temporary placeholders in the infield. There is a slew of hard-throwing starting pitchers in the lower ranks of the minors and major league-ready relievers at Triple-A like Giovanny Gallegos and Ben Heller.
Then there's the kid with more tantalizing talent than any of them.
---
IN AN EARLY spring game against the Pirates in Bradenton, Estevan Florial slashed a ball in the right-center gap from the left side of the plate. He burned around the bases and reached third base standing up. There was no relay throw; by the time the shortstop received the ball from the right fielder, Florial was just a couple of strides from the bag. Put it this way: In the video I shot, Florial makes contact at 37 seconds and the video ends at 49 seconds.
A few days before that, I was talking with Naehring in front of the Yankees dugout as the Yankees took batting practice at Steinbrenner Field. Before the slate of spring games begins, the Yankees have free admission for their workouts. The 1,500 or so fans might have been there mostly to check out Judge and Giancarlo Stanton, but the diehards also got a glimpse of the future.
"Look at the body," Naehring noted as Florial stepped into the cage. Florial, who turned 20 in November, is listed at 6-foot-1, 185 pounds, although he might have since added a few more pounds of muscle. With his speed, build and power potential, he reminded me of former Mariners center fielder Mike Cameron.
Florial's background is a little confusing. Reports say the Yankees signed him out of Haiti, which would make him the first major leaguer from that country. The Yankees media guide says he was born in Haiti; other sources say he was born in the Dominican Republic. He grew up in the Dominican Republic (they don't really play baseball in Haiti), but Florial said his mother is from Haiti, which created the mix-up. Discrepancies over his name and paperwork as an amateur led to a year in baseball purgatory before the Yankees signed him for a discounted bonus of $200,000.
Florial spent last season at Class A, hitting .298/.372/.479 with 13 home runs and 23 steals. He did strike out 148 times in 476 plate appearances and had the third-highest strikeout rate in the South Atlantic League. The swing-and-miss is a potential problem, but the strikeouts weren't necessarily the result of a poor approach or wild aggressiveness. Indeed, the independent reports on Florial describe a patient, fly-ball approach.
Everybody agrees on the tools. He just missed Law's top 100, although other evaluators had him as high as 26 in their top 100 and Law wrote that Florial's raw tools alone could place him in the top 25. Naehring loves him, referring to Florial and Andujar as his two step-kids.
Maybe it will all come together for the young center fielder, maybe the pitch recognition improves to where he can fully tap into his power, maybe the plus-plus speed remains even as he fills out. At this point, he could be anything, a bright light on the baseball horizon.
"Florial is a special, special human being," Naehring said. "You can dream on him as much as anybody I've ever been around."
So remember that as you watch Judge and Stanton launch home runs all season. There are others on the way. You might just be watching the beginning of a new Yankees dynasty.
Amid coronavirus pandemic, Mexico's minor leaguers juggle side jobs, concern over futures
Most mornings this summer, Ruben Molina's two-hour commute took him from the small Chiapas town of Palenque in southeastern Mexico to Villahermosa, where he pitches for Olmecas de Tabasco, a squad in the Triple-A-level Mexican League. Soon after clearing jungle-lined roads and driving into his destination city, the Olmecas' home stadium emerged over the horizon.
Past the ballpark, which sits empty after the 2020 season was canceled June 30 because of the coronavirus pandemic, the 24-year-old Molina pulled his rented big rig into a loading dock to work his temporary day job. Standing shoulder to shoulder with hired day laborers, Molina hauled concrete and metal lighting structures onto the truck, usually in 90 degree temperatures and 70% humidity. On every trip, the left-hander not only braved sweltering conditions but also risked injury to his throwing arm or contracting COVID-19.
"It's risky, and it's hard work, but you have to get used to it," Molina said. "We have to eat."
Only the United States, Brazil and India have recorded more coronavirus deaths than Mexico. While other countries have rallied to save their summer baseball season, the rampaging path of the virus on Mexico made it impossible to guarantee a safe, economically viable season. More than 700 Mexican League players and coaches joined countless others who lost jobs and paychecks because of the pandemic.
The latent dread of a COVID-19 infection adds another layer of difficulty to those searching for work in the absence of baseball south of the border. Though Mexico's quarantine mandate was not as stringent compared to those of other countries, it still required creative solutions for ballplayers hoping to make money. For others, the pandemic meant leaving the country, albeit temporarily.
Like their counterparts up north, the stoppage unexpectedly thrust Mexico's minor leaguers into the job market. About 1,500 miles north of Villahermosa, Manny Barreda spent several afternoons ducking into the shade to stay cool in Arizona's desert sun. The 2007 New York Yankees 12th-round draft pick and current Toros de Tijuana pitcher trekked to his hometown of Tucson after Mexico's premier summer league stopped down in lockstep with minor league circuits across North America.
To mitigate boredom and income loss, Barreda and a group of friends offered baseball classes over the summer.
"Every day with the pandemic, you couldn't reserve any of the fields," Barreda said. "So if we scheduled a class at a certain time, we had to arrive one or two hours before just to make sure we could use the facility."
The parents of a few teenagers enthusiastically enrolled their kids, so Barreda & Co. expanded by reaching out directly through social media. Barreda raised enough from teaching baseball to cover his summer expenses. Still, he estimates he lost "about 90 or 95 percent" of his total income for the year.
From history to mystery
Mexican baseball was home to some of the sport's best talent outside of the big leagues around the middle of the 20th century. Dozens of Negro League stars flocked there before the color barrier was broken, and enough MLB players were lured south that commissioner Happy Chandler threatened lifetime bans for anyone jumping ship.
At the site of what is now a popular shopping mall in central Mexico City, an ailing Babe Ruth famously put one over the wall during an exhibition in 1946. The Babe reportedly turned down an offer to become a Mexican League manager or league executive as he was undergoing cancer treatments in the United States.
Subsequent decades have been largely devoid of such spectacle and star power, though former big leaguers still abound — albeit for far less money. Last season, Chris Carter led the Mexican League in home runs with 49, as he did in the National League in 2016 for the Milwaukee Brewers. Dominican outfielder Felix Pie, previously with the Chicago Cubs and Baltimore Orioles, posted a .381 batting average, good for second in the category.
To boot, the Mexican summer league remains a seeder for MLB scouts seeking the next Fernando Valenzuela or Vinny Castilla. Houston Astros closer Roberto Osuna signed with the Toronto Blue Jays after pitching in 2011 for Mexico City's Diablos Rojos, the same club that produced Los Angeles Dodgers left-hander Julio Urias.
With Mexico's summer season gone, so too was any chance for players to be signed up north or even make a living. That's how Barreda went from trying to build off a 2019 season in which he posted an 8-3 record and a 4.40 ERA in Tijuana, to tutoring high schoolers on arm angles and proper windups in Tucson to make ends meet. Molina was hoping to bounce back after ending last year with a 10.03 ERA and a WHIP of 2.14 in 56 relief appearances for Tabasco.
Some minor leaguers receive a weekly stipend of $400 from Mexican teams to help keep them afloat. Clubs have offered partial advances on salaries, to be deducted come 2021. Before starting on his summer job, Molina received 20% of his income from Tabasco in June — money that quickly went to food, clothes and supplies for his newborn baby.
Despite the potential dangers in his labor, Molina considers himself one of the lucky ones. His father-in-law, with whom the pitcher and his family live, secured Molina's job early in the summer to keep up with expenses in the absence of a steady paycheck.
"We survived on whatever we could," Molina said. "My wife sells cosmetics online and I've sold some clothes. Anything we can do to survive and pay bills."
However, some players were left to fend for themselves financially when loan offers from their teams never came. Others still have gone months without word from their organizations, not even over the season's official cancellation.
"No one's called me [from Tijuana], and I'm not the only one," Barreda said. "I found out on the internet, it just came up on my phone."
Barreda's teammate in Tijuana, infielder Fernando Perez, sells vitamin supplements online to make ends meet during the pandemic. Like Barreda, Perez was not offered a loan by the team, necessitating a quick pivot into another industry.
"I think I'm lucky that I can do this from the perspective of being an athlete," Perez said. "But it doesn't take away from the uncertainty of what's going to happen when the winter season rolls around."
"We survived on whatever we could. My wife sells cosmetics online and I've sold some clothes. Anything we can do to survive and pay bills."

Ruben Molina, Olmecas de Tabasco pitcher who drove a big rig after the cancellation of the Mexican League season
The shaky economic climate has seen teams joining players in undertaking alternative methods to make up for lost profit. Tijuana, for instance, has transformed the parking lot at its stadium, Estadio Chevron, into a drive-in movie theater. During showings, employees sell snacks available on game day. Team executives say the efforts are more about fan engagement than recouping financial losses.
"Our budget for this season was about $6.3 million," said Alejandro Uribe, the Toros' executive president. "We expected to come out about even. With the virus, it's basically a total loss."
Despite the downturn, Uribe points out that the Toros kept on most full-time employees, and seasonal hires remained on payroll until the season was officially canceled. In regard to player loans, Uribe said they are available to any player who requested them.
"We have a lot of players who haven't done badly [financially], they've earned plenty in the past and can hold out longer," Uribe said. "Those who have needed something, because their wife is pregnant or someone in the family has COVID-19, we've helped."
A cold winter ahead
Even with the Mexican League scrapped for 2020, the country's independent winter circuit, the Mexican Pacific League, is set to begin play in October, offering players a chance at recouping lost income. Historically, the league has been a destination for big league prospects looking to get offseason playing time. Hall of Famers Mike Piazza and Larry Walker spent time in Mexico before making it big, and a 41-year-old Frank Robinson joined the Tomateros de Culiacan as a player-manager after his dismissal as Cleveland Indians manager in 1977.
But Mexico's gradual economic reopening has moved slowly, and officials are planning for a season with limited fan entry.
In bracing for the winter, Mexican Pacific League teams have slashed payrolls. Some players are reporting offers of less than half their wages from last year.
"It's pretty unjust," said Barreda, who pitches for Culiacan in the winter. "I understand [the situation] is hard for owners, but it's harder for us. No one in any league has helped us through this ordeal."
Worse still, the fear among players is the pandemic will lead to extended pay cuts beyond 2020 in both circuits, as teams scramble to cover 2020 losses. Mexico's pro baseball community has no organized labor union, meaning each player fends for himself. In addition, sports journalists in Mexico rarely comment on salaries and contracts in general as is common in the U.S., adding another veil of uncertainty to negotiations.
Players have resorted to text chains and messaging groups to combat misinformation and provide updates on what teams are willing to pay for the winter campaign.
"Teams are operating with the utmost respect for the players in negotiations," said Omar Canizales, president of the Mexican Pacific League. "We understand that for health concerns, salary concerns or any other reason, players can and have opted out. Down the line, there will be no repercussions for this."
Assurances notwithstanding, ballplayers in Mexico now mull the possibility of lower salaries beyond this year, which could force their temporary moonlighting to become a more permanent way of life.
For his part, Molina plans to keep driving up and down the Yucatán Peninsula. He'll stick around this winter, taking on a roster spot with his 2019 team, Indios Mayas de Umán. The heavy workdays in the transport industry coupled with caring for an infant son take a toll, yet Molina finds quiet moments to hone his craft.
"I work out, I practice and I picture myself back on the mound," he said. "We all know making a living playing baseball doesn't last forever. But it's unfair that it might have to end like this. I still have a lot to give."
Royals announce Alex Gordon's retirement after 14 years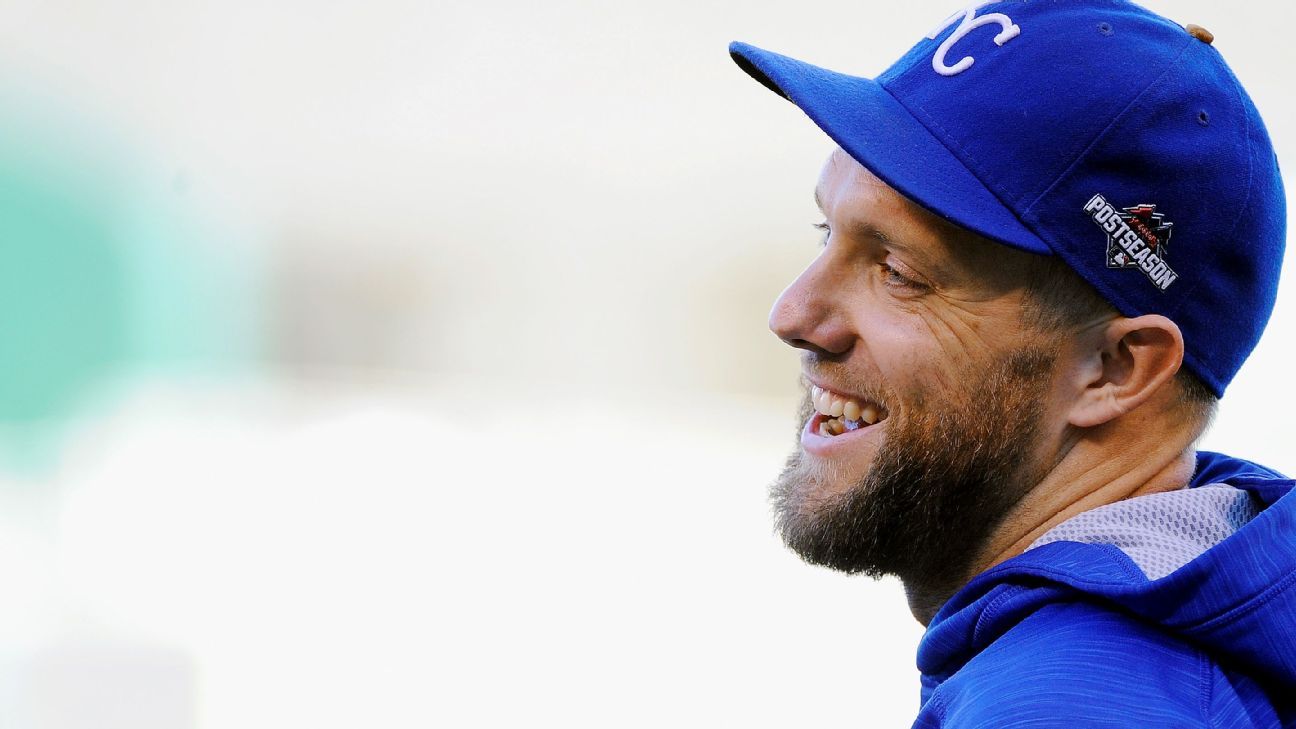 Kansas City Royals outfielder Alex Gordon, a seven-time Gold Glove winner and one of the longest-tenured players in club history, is retiring from baseball.
The Royals announced Gordon's retirement Thursday but did not indicate whether the three-time All-Star would play in their four remaining games this season.
After 14 years of hard work and dedication to the #Royals, Alex Gordon is retiring from baseball.

Thank you for always giving it your all, Gordo.#4EverRoyal pic.twitter.com/S5A0Y7ASFq

— Kansas City Royals (@Royals) September 24, 2020
The Royals noted Gordon's "14 years of hard work and dedication" to the club and thanked him for "always giving it your all, Gordo."
Gordon, 36, was selected by the Royals with the No. 2 overall draft pick in 2005. He has spent his entire 14-year career with Kansas City.
After starting his career primarily as a third baseman, Gordon shifted to left field and became one of baseball's top defenders at the position, winning seven Gold Gloves over a nine-year stretch from 2011 to 2019.
Gordon also was one of the leaders on Kansas City's World Series-winning team in 2015. He belted a game-tying home run in the ninth inning of Game 1, which Kansas City ultimately won in 14 innings.
Gordon is sixth in Royals franchise history in games played (1,748), hits (1,641), runs scored (866), RBIs (749) and at-bats (6,377). He also ranks fourth in club history in home runs (190) and fifth in doubles (357).
Turner Sports expands rights deal with MLB through 2028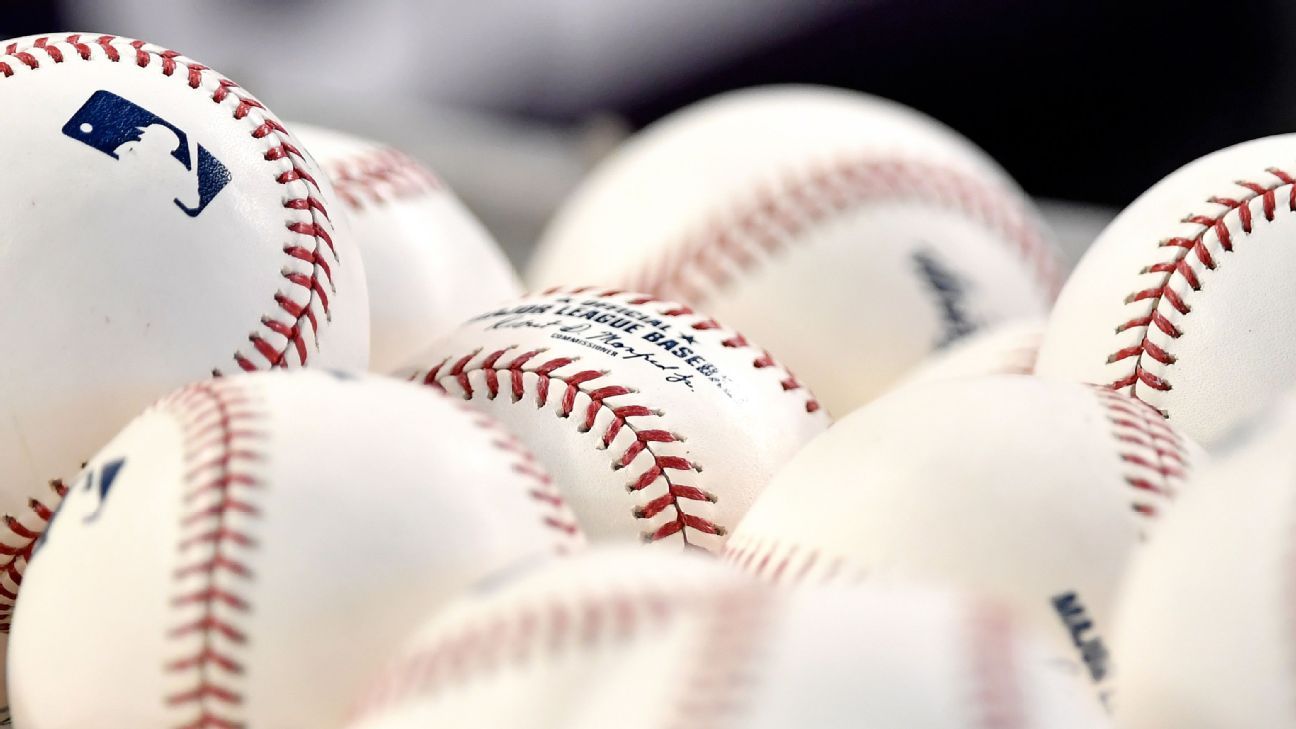 Turner Sports will continue broadcasting Major League Baseball after agreeing to an extension of rights through the 2028 season.
The seven-year agreement will take effect in 2022 and includes a Tuesday night game as well as additional postseason games. It also includes expanded digital rights for Bleacher Report and other WarnerMedia platforms.
This is the second of the three rights deals that MLB has extended. It reached an extension with Fox two years ago that also runs through 2028. Commissioner Rob Manfred said negotiations with ESPN are ongoing about renewing that network's deal beyond the 2021 season.
The Fox and Turner deals are similar in that each includes an increase over 40% when they begin in 2022. Turner will pay an average of $470 million per season.
"The commitment to baseball from Turner is as strong today as it has ever been," WarnerMedia Sports and News chairman Jeff Zucker said. "Our strategy is to present premium live sports and obviously extending our deal was an important pillar."
While the increased playoff games carry their own value, Zucker did say the deal would not have been reached if there wasn't an expansion of the digital rights. The increased use of MLB footage and highlights for Bleacher Report could attract a younger audience, which baseball has struggled to build.
"The digital rights only used to be a language issue in the contracts but now they are substantive, economic rights," Manfred said. "It was with Fox, it is with ESPN and it was significant in this deal. It is a recognition of the way the world now consumes entertainment."
Turner Sports has aired baseball since 1973, when Atlanta Braves games were televised on WTCG in Atlanta, before it became known as SuperStation TBS. Turner began a national package of regular season and postseason games in 2007.
The new deal includes exclusive rights to one wild-card game, two of the four Division Series and one of the League Championship Series. The coverage will alternate between leagues each year and gives Turner the most postseason games on a network.
It also includes a season-long Game of the Week on Tuesday nights. Turner currently has a Sunday afternoon game over the last half of the season.
Manfred believes moving to Tuesdays gives Turner more opportunities to expand its baseball reach.
"We think summer Sunday afternoons aren't a great place to have them. Fans have a lot of other things to do and there are two national windows the same day," Manfred said.
Zucker also likes the Tuesday night window because there generally will be a full slate of games to choose from.
Turner also is retooling its studio show beginning with this year's AL Division Series. Ernie Johnson will anchor the show and will be joined by Hall of Famer Pedro Martinez, Jimmy Rollins and newcomer Curtis Granderson. Granderson will also contribute to Bleacher Report.
"The studio show to me is important and shows our commitment to the sport. I wanted to put our best foot forward," Zucker said. "In all candor, I thought we could improve. We have the best studio host there is in Ernie Johnson. It won't be `Inside the NBA' but it will be its own, unique show."
Manfred said there are provisions in the deal if there are changes in the postseason format.