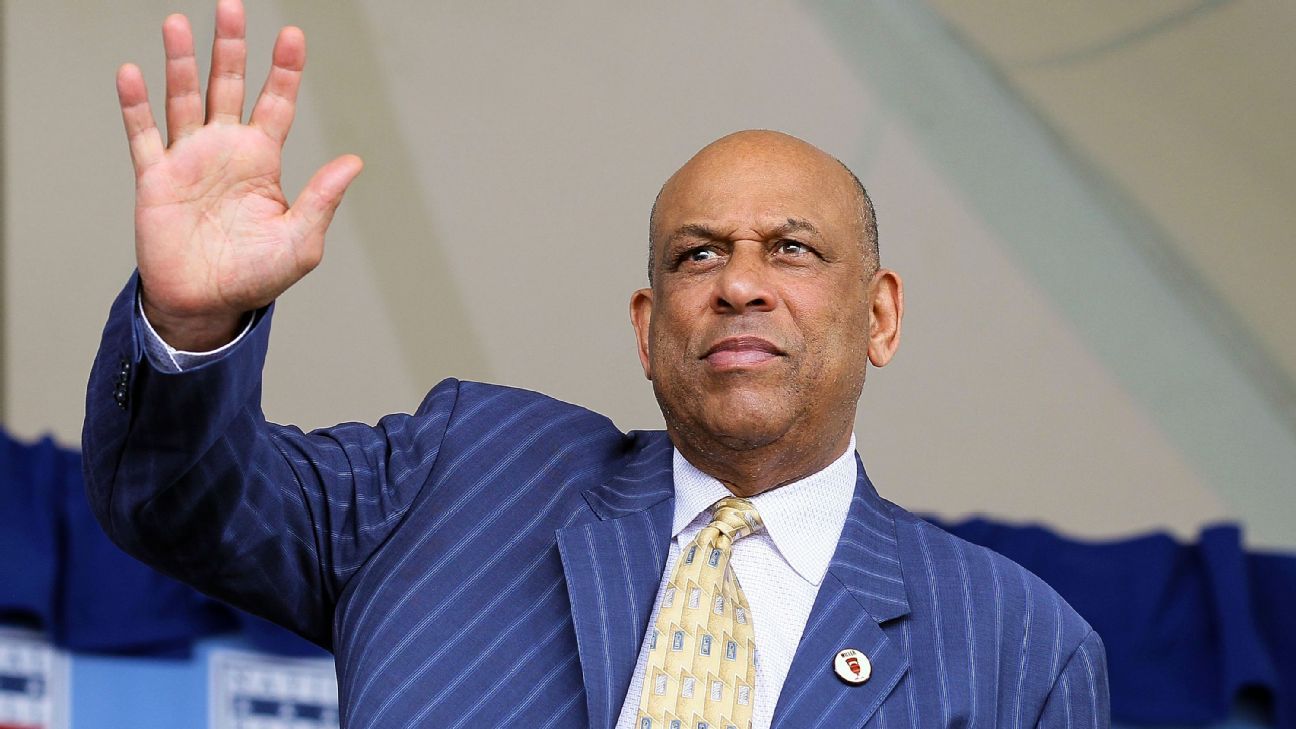 SAN FRANCISCO — Hall of Famer Orlando Cepeda has made significant progress from a heart problem that left him in critical condition last week.
The family said Monday the former slugger is "showing major signs of improvement." The family thanked all the well-wishers in a statement released by the San Francisco Giants.
Cepeda, 80, has been a regular at San Francisco home games. He played first base during his 17 seasons in the majors, beginning with the Giants. He also played for St. Louis, Atlanta, Oakland, Boston and Kansas City.
A seven-time All-Star who played in three World Series, Cepeda was the 1958 NL Rookie of the Year with San Francisco and NL MVP in 1967 with St. Louis. In 1961, he led the NL with 46 homers and 142 RBI. Cepeda was a .297 career hitter with 379 home runs.
2021 Baseball Hall of Fame
The MLB Hall of Fame Class of 2021 is set to be announced on Jan. 26. But the big question is whether anyone will get in. Curt Schilling, Roger Clemens and Barry Bonds are all in their ninth year on the ballot and each got over 60 percent of the vote last year, but will any of them reach 75 percent? Schilling was the closest last year, getting 70 percent of the vote, while Clemens (61 percent) and Bonds (60.7 percent) were just over 60 percent.
Beyond those three, returning players like Scott Rolen, Todd Helton, Billy Wagner, Gary Sheffield and Omar Vizquel will look to move closer to a spot in Cooperstown.
What about newcomers to the ballot in 2021? No first-time players will be inducted, but it will be interesting to see whether any of them get enough support to create momentum for upcoming years.
Any new inductees will join Derek Jeter and Larry Walker at this summer's enshrinement since the 2020 class wasn't inducted this past July due to COVID-19.
•

Schoenfield: Breaking down the 2021 ballot
2020 Hall of Fame
• Complete coverage of 2020 Hall of Fame class
• Jeter, Walker elected to the Hall of Fame
•

Doolittle: Where Jeter really ranks among greatest shortstops
• Schoenfield: Winners and losers of 2020 Hall of Fame voting announcement
• 2020 Baseball Hall of Fame: Whom did our voters pick?
• Schoenfield: Predicting Hall of Fame selections through the 2020s
•

Doolittle: Ranking every baseball Hall of Famer
• Marvin Miller and Ted Simmons elected to Hall of Fame
•

Doolittle: Miller and Simmons finally get their due
2019 Hall of Fame
• Complete coverage of 2019 Hall of Fame class
• What makes each member of 2019 HOF class a Hall of Famer
• A-Rod: Mo wasn't afraid to chew out 'somebody who needed it — like me'
• Passan: Why Bonds and Clemens aren't getting into the Hall of Fame
Mickey Mantle baseball card shatters all-time record, sells for $5.2 million
A Mickey Mantle baseball card has shattered a five-month-old record for highest-selling sports card of all time, going for $5.2 million, PWCC Marketplace announced on Thursday.
The 1952 Topps Mickey Mantle PSA 9 — PSA is a grading system that ranges from 1-10 — took the record from a one-of-one Mike Trout rookie that sold for $3.94 million in August. It's believed that there are only six PSA 9s of that Mantle card still in existence.
Rob Gough, the actor who acquired streetwear brand Dope in 2017, purchased the '52 Mantle, which former NFL lineman Evan Mathis sold in 2018 for $2.88 million.
"The 1952 Topps Mantle is the holy grail of sports cards," Gough said. "As a kid ripping packs in the '90s, I always dreamt of owning one. … I felt this Mantle was highly underpriced."
While not Mantle rookies, the 1952 cards are renowned for being Topps' first annual set and for having been dumped, by the thousands, into the Hudson River in 1960 after overproduction.
Since August, Gough has amassed a 1916 Sporting News Babe Ruth rookie, a 1917 Collins-McCarthy Joe Jackson and several PSA 10 Michael Jordan rookie cards among others.
The purchase marks yet another milestone amid a recent surge in big-money sports memorabilia sales. Eight cards have now sold for $900,000 or more, with six of those sales in the past 12 months. Before the Trout rookie sale in August, a T206 Honus Wagner PSA 5, sold in 2016, held the record at $3.12 million.
And the ceiling could rise further yet. There are three recognized PSA 10 (rated "gem mint" condition, a "virtually perfect card" according to PSA) Mantles in existence, one of which was on climate-controlled, UV-protected display, and transported by armored car, in Colorado in 2018. They're valued at more than $10 million each.
$100 million? $200 million? $320 million!? What it would really take to make a Fernando Tatis megadeal work
After a season ravaged by the coronavirus pandemic, amidst a precedent-setting, slow-moving free-agency period, against the backdrop of MLB revenues in sharp decline, with multiple clubs nakedly dumping payroll and a bitter CBA fight on the horizon, baseball could use a purely positive story.
Fernando Tatis Jr., the emphatic, electrifying, marketable 22-year-old budding superstar shortstop of the going-for-it San Diego Padres, is undeniably an excellent distraction from our current moment.
As mentioned by Jeff Passan this week, it appears that Tatis is open to a long-term contract extension, so I'll get right to it: Here's what to expect to transpire when these talks open, and how the two sides could come to an agreement.
It's pretty rare that one of the top young players in the game is interested in this route, in large part because baseball's salary structure gives clubs six-plus years of control so there's no pressing reason to push for an extension after two seasons. It's more common toward the back half of those six-plus years due to a combination of a player's desire to lock in a first big payday (especially if he didn't get a big payday when signing as an amateur) and wanting to stay with the same club, and the club looking to keep a productive player, often locking up most of his prime, 20-something seasons. We don't know the exact motivations and priorities of both sides, but can reasonably assume some of these are involved; priorities will be important to understand later in this process.