MLBPA files revenue-sharing grievance against Miami Marlins, Oakland A's, Pittsburgh Pirates, Tampa Bay Rays
BRADENTON, Fla. — The Major League Baseball Players Association has filed a grievance against the Miami Marlins, Oakland Athletics, Pittsburgh Pirates and Tampa Bay Rays, accusing the teams of failing to appropriately spend revenue-sharing money.
The union says the grievance was filed Friday. Major League Baseball says the complaint has "no merit." The A's, Marlins and Rays did not immediately comment.
Pirates president Frank Coonelly released a statement saying that the grievance against his team "is patently baseless."
"Our revenue sharing receipts are now just a fraction of what we spend on Major League payroll," Coonelly said in the statement. "We also have made significant investments in scouting, signing amateur players, our player development system and our baseball facilities.
"It is regrettable and that the MLBPA would react to a free agent market that is apparently not to its liking by filing a frivolous grievance against a Club that has continued to invest heavily in all areas of its Baseball Operations notwithstanding steadily diminishing revenue sharing receipts."
If the case is not settled, it would proceed to a hearing before an independent arbitrator.
Baseball's labor agreement says each club must use its revenue-sharing money "in an effort to improve its performance on the field."
Information from The Associated Press was used in this report.
Colorado Rockies opt for $6 million buyout to Daniel Murphy
DENVER — The Colorado Rockies declined infielder Daniel Murphy's $12 million option on Wednesday, bringing a close to his two-year stint with the team.
Murphy, 35, will receive a $6 million buyout.
He never really flourished at hitter-friendly Coors Field after signing a $24 million, two-year deal — with a mutual option for '21 — in December 2018. He hit .269 with 16 homers and 94 RBIs in 172 games with the Rockies. He dealt with a finger injury in his first season in Denver.
Colorado brought in Murphy to play first base, but he was replaced this season by Josh Fuentes, who's the cousin of Rockies All-Star third baseman Nolan Arenado. Fuentes batted .306.
Murphy is a three-time All Star and a .296 career hitter with the New York Mets, Washington Nationals, Chicago Cubs and the Rockies.
St. Louis Cardinals not picking up 2021 option on Kolten Wong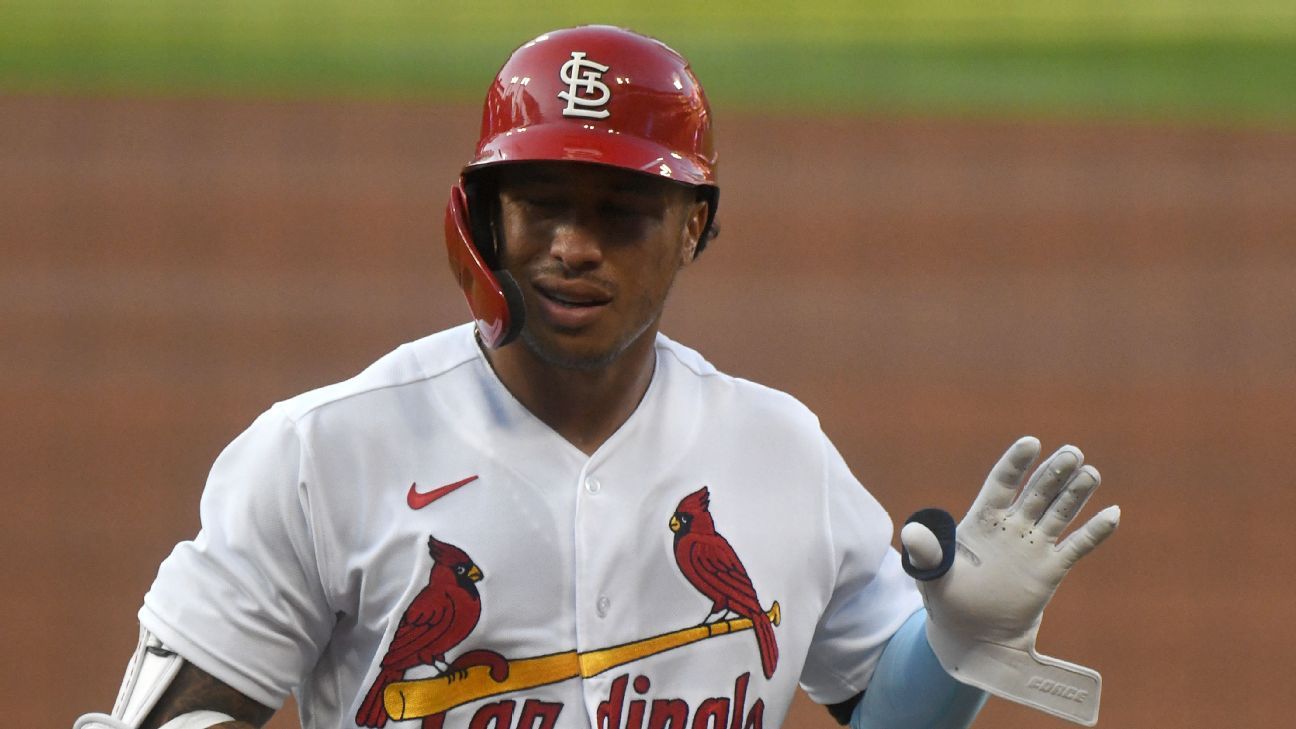 The St. Louis Cardinals on Wednesday declined Kolten Wong's $12.5 million option for the 2021 season, allowing their longtime second baseman to become a free agent.
The Cardinals will pay Wong a $1 million buyout.
"We have both agreed to keep the door open," Cardinals president of baseball operations John Mozeliak told reporters, according to the St. Louis Post-Dispatch.
If the Cardinals do not re-sign Wong, Tommy Edman would be the team's starting second baseman, Mozeliak said.
Wong, 30, hit .265 with a home run and 16 RBIs in 53 games this season. In eight seasons with the Cardinals, he has a .261 average with 53 home runs and 281 RBIs.
Washington Nationals decline 2021 options for Adam Eaton, Anibal Sanchez, Howie Kendrick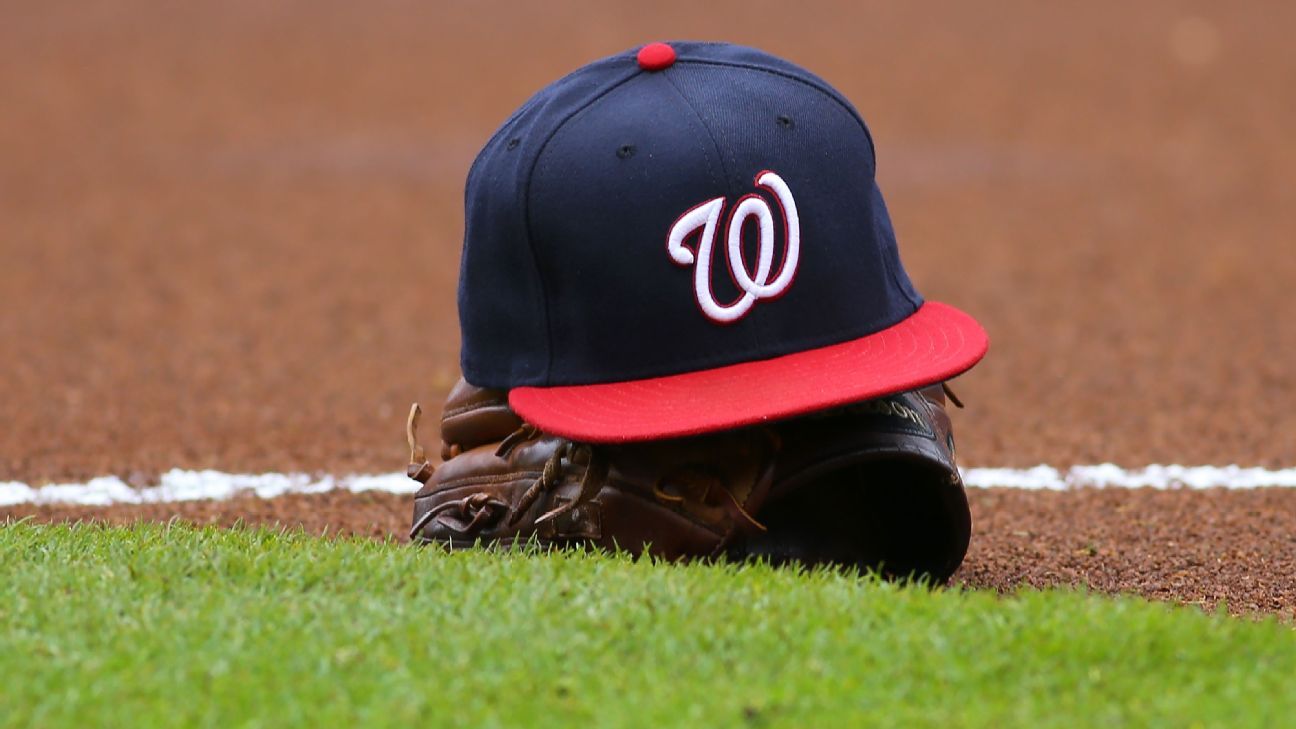 The Washington Nationals on Wednesday declined their club options for the 2021 season on outfielder Adam Eaton and right-hander Anibal Sanchez.
Washington also declined their portion of mutual options on infielder Howie Kendrick and Eric Thames.
Eaton's option was worth $10.5 million, and the Nationals will pay him a $1.5 million buyout. Sanchez's option was worth $12 million and he will receive a $2 million buyout. Kendrick will receive a $2.25 million buyout after his $6.5 million mutual option was declined, while Thames will receive $1 million following the declining of his $4 million mutual option.
Eaton, 31, struggled at the plate this season, hitting just .226 with four home runs and 17 RBIs. He hit .320 in the 2019 World Series for the Nats, hitting two homers with six RBIs in helping Washington win its first title. Overall, in four seasons for Washington he hit .279 with 26 homers and 112 RBIs after being acquired in a 2016 trade that sent now-White Sox ace Lucas Giolito to Chicago. The White Sox also acquired right-handers Reynaldo Lopez and Dane Dunning in the deal.
Sanchez, 36, went 4-5 with a 6.62 ERA in 11 starts for Washington last season. In two seasons with the Nationals he was 15-13 with a 4.52 ERA in 41 starts. He was 1-1 in three starts in the 2019 postseason during Washington's run to a championship.
Kendrick, 37, hit .275 with two home runs and 14 RBIs last season. In four seasons with Washington, he hit .316 with 30 home runs and 113 RBIs. He hit .280 with a home run and three RBIs during the World Series in 2019.
Thames, 33, hit .203 with three home runs and 12 RBIs for Washington in 2020, his first season with the club.
All four players are now free agents.