Cornerback Marcus Peters had some interesting things to say in his first public remarks since the Kansas City Chiefs agreed to trade him to the Los Angeles Rams.
Foremost were his comments about next season's game between the Rams and Chiefs in Mexico City. Asked during an appearance on NFL Network what he was expecting in that game against the Chiefs and quarterback Patrick Mahomes II, Peters said, "I'm expecting turnovers and I'm expecting a win. [Mahomes] knows how to give me the ball."
Peters went on to say he didn't agree with the Chiefs' decision to trade Alex Smith. The Chiefs have agreed to send Smith to Washington to make room in the starting lineup for Mahomes.
"Alex don't get enough respect and they need to start putting some respect on that man's name," Peters said. "I've seen that man's name get thrown under the bus too many times and he took it as a man. He never complained about it. He don't turn over the ball. That was our fault for messing up the playoffs."
Peters said he was surprised after being traded to hear speculation that he had problems with Chiefs coach Andy Reid, who suspended Peters for a game late last season. Peters was disciplined after throwing an official's penalty flag into the stands, retreating to the locker room without being ejected and then returning to the sideline without his game socks.
"He was looking in the best interests for me to become a better player," said Peters, who at one point referred to Reid by his nickname of Big Red. "They already knew I had some so-called character issues off the field that happened [in college at Washington] and they took me. All they told me was, 'Come on, we're going to take you and we're going to grow together.' We grew for those three years. It was cool. Sometimes, it's just business.
"I put it on my own shoulders. I don't blame nobody for nothing I do. Once I threw that flag into the stands, I knew what was going to happen. I shouldn't have walked off. I had to go take a shower. I came back and my socks and stuff were gone.
"It's business. All I can do is just go handle mine. I thank the Kansas City Chiefs for everything they did starting off. Now I'm going to L.A. I'm going to miss playing with my teammates, for sure. Once you get into that locker room, that's family. I'm going to miss the guys. I'm going to miss Eric [Berry], Justin [Houston]. I'm going to miss Coach Reid."
O.J. Simpson settles defamation case against owner of The Cosmopolitan in Las Vegas
LAS VEGAS — O.J. Simpson and a Las Vegas hotel-casino have settled a lawsuit alleging that unnamed employees defamed him by telling a celebrity news site he had been banned from the property in November 2017 for being drunk and disruptive.
Simpson's attorney, Malcolm LaVergne, declined Thursday to comment about the agreement reached with Nevada Property 1 LLC, corporate owner of The Cosmopolitan of Las Vegas.
"The matter has been resolved," LaVergne said.
A spokeswoman for the Cosmopolitan declined immediate comment.
Attorneys for the corporation had argued the former football star could not be defamed because his reputation was already tarnished by his criminal and civil trials in the deaths of his ex-wife and her friend in Los Angeles decades ago and his conviction and imprisonment in Nevada in a 2007 armed robbery case.
LaVergne had raised the specter of racial bias by hotel officials.
Terms were not made public in the court dismissal filed March 31 in Clark County District Court. It said both sides agreed to bear their own legal costs and fees.
Simpson, now 73, is on parole in Nevada and living in a gated golf course community following his release from prison in July 2017. He had served nine years for armed robbery, kidnapping and assault with a weapon.
The complaint against the Cosmopolitan acknowledged that Simpson was given notice, after spending several hours with two friends at a steakhouse and a lounge, that he was prohibited from returning to the property. He said he was never given a reason. Simpson denied in his lawsuit that he was "belligerent," broke glass or damaged property.
LaVergne said at the time his client's reputation was damaged by accounts cited in a TMZ report that Simpson "was drunk and became disruptive" at a resort bar. TMZ was not a defendant in the lawsuit.
Simpson went to prison after being convicted in Las Vegas in October 2008 of leading five men, including two with guns, in an ill-fated confrontation with two collectibles dealers and a go-between in a cramped room at an off-Strip casino-hotel.
Simpson always maintained he was trying to retrieve personal mementoes stolen from him following his 1995 acquittal in the killings of his ex-wife, Nicole Brown Simpson, and her friend Ronald Goldman in Los Angeles. He said family photos and other items disappeared before he was found liable in civil court in February 1997 and ordered to pay $33.5 million to the Brown and Goldman estates.
Deshaun Watson's lawyer files motion for emergency hearing to get woman's ID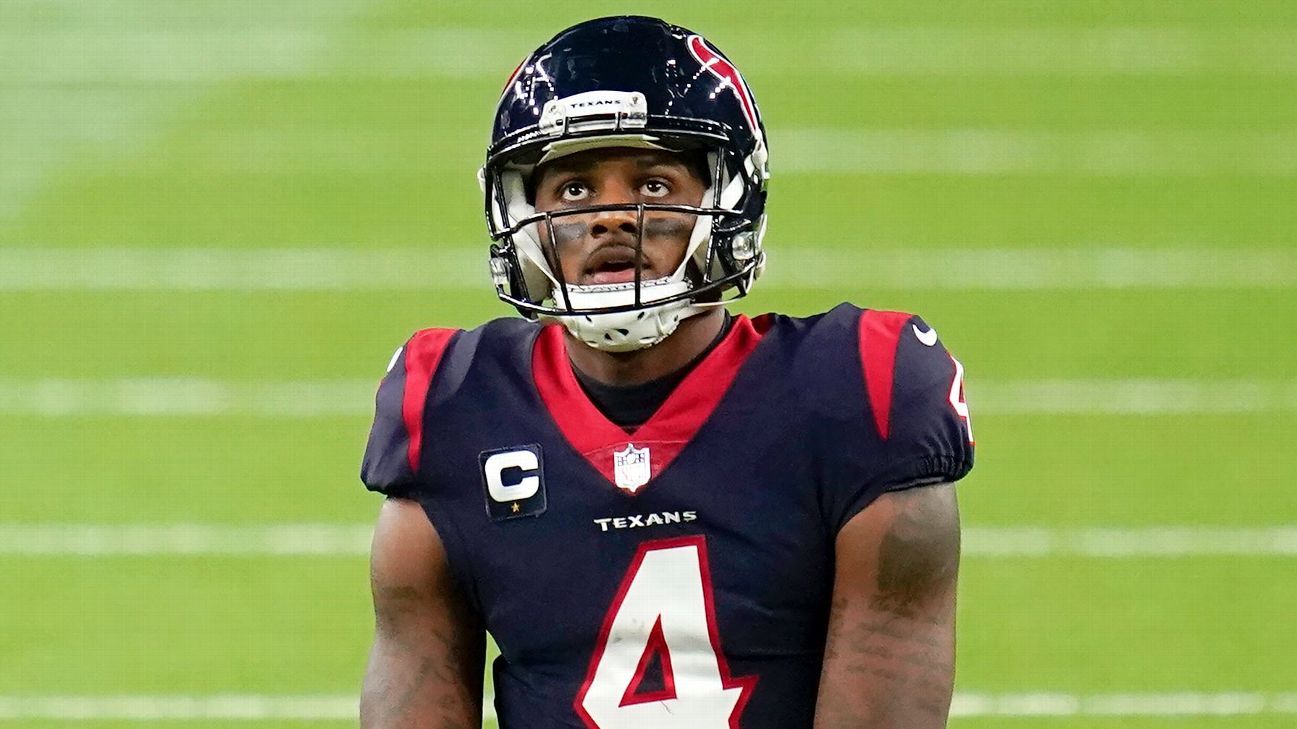 HOUSTON — Deshaun Watson's attorney, Rusty Hardin, has filed a motion for an emergency hearing, asking a judge to rule that lawyer Tony Buzbee has to identify one of the women who filed a lawsuit under the pseudonym of Jane Doe.
Of the 22 civil lawsuits filed against Watson alleging inappropriate behavior and sexual assault, only two women have been publicly identified. The motion filed Thursday pertains to lawsuit 2021-15937, which was filed March 18. Because these lawsuits were filed individually, Hardin would need to file a motion for each of the lawsuits filed.
"When we asked Mr. Buzbee to identify his clients weeks ago, he refused and told us to file a motion," Hardin said in a statement. "Today we filed that motion. As discussed in our filing, Mr. Buzbee's use of anonymous lawsuits violates Texas law and the basic concept of fairness.
"While I understand that anonymity often is used as a shield for victims, Mr. Buzbee is using it as a sword. While shielding his clients from public scrutiny, Mr. Buzbee continues to use their anonymous allegations to destroy Mr. Watson. This is simply not right. And we look forward to resolving these matters in court."
In the motion, Hardin writes that "because Plaintiff's counsel filed the actions anonymously, Mr. Watson's counsel can only speculate about Plaintiff's identity."
"Mr. Watson's counsel cannot in good conscience publicly respond to the specific allegations being made because any response would be based on dangerous speculation about the identity of the accusers," Hardin said in the motion. "It is easy to imagine the harm that would be caused if Ms. Doe was mistakenly identified.
"The only way to allow Mr. Watson to properly defend himself is for the Court to follow the law by requiring Ms. Doe to identify herself in her civil lawsuit."
The motion for the emergency hearing is because Watson's answer to the lawsuit is due on April 19, and "due to plaintiff's counsel's repeated refusals to identify for Mr. Watson's counsel the real name of Ms. Doe, Mr. Watson's counsel cannot fully evaluate or plead his defenses to her claims."
In a statement Tuesday, NFL spokesperson Brian McCarthy called the allegations against Watson "deeply disturbing," noting, "we take these issues very seriously."
McCarthy said that the league launched an investigation under its personal conduct policy last month after the first allegations and that the NFL is "continuing to closely monitor all developments in the matter."
Report — Former NFL player Phillip Adams kills 5 in South Carolina, then himself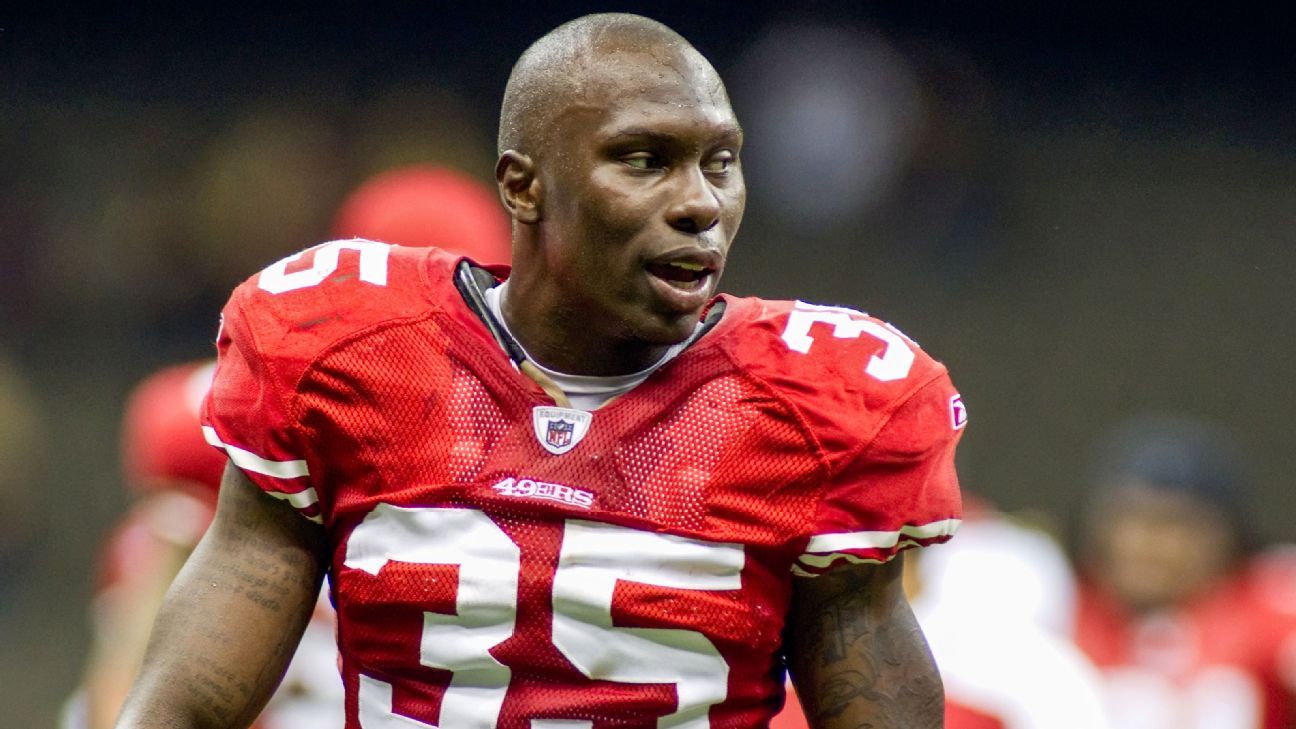 COLUMBIA, S.C. — The gunman who killed five people including a prominent doctor in South Carolina was former NFL pro Phillip Adams, who killed himself early Thursday, according to a source who was briefed on the investigation.
The source, who spoke on condition of anonymity because he wasn't authorized to speak publicly, said Adams' parents live near the doctor's home in Rock Hill, and that he had been treated by the doctor. The source said Phillips killed himself after midnight with a .45 caliber weapon.
The York County Sheriff's Office said they had searched for hours before finding the suspect in a nearby home.
The York County coroner's office said Dr. Robert Lesslie, 70, and his wife, Barbara Lesslie, 69, were pronounced dead at the scene along with grandchildren Adah Lesslie, 9, and Noah Lesslie, 5.
A man who had been working at the home, James Lewis, 38, from Gaston, was found shot to death outside, and a sixth person was hospitalized with "serious gunshot wounds," York County Sheriff's Office's spokesperson Trent Faris said.
Faris said deputies were called around 4:45 p.m. Wednesday to the Lesslies' home in the Rock Hill area, and spent hours searching for the suspect before finding him in a nearby home.
"We have found the person we believe is responsible and we are with him at this time and that's all I can say about the suspect," Faris said.
The investigation is ongoing, he said.