Jim Thome pays emotional pre-enshrinement visit to Baseball Hall of Fame
COOPERSTOWN, N.Y. — To know what the moment meant to Jim Thome, all you had to do was look into his tear-filled eyes.
"It's hard to explain the emotions that go through you," Thome said Tuesday as he gazed around the Baseball Hall of Fame's Plaque Gallery, the most hallowed corner of the shrine and where he'll take his place in July. "How do you ever dream of this happening, walking through and having all those great players stare at you?"
Thome got the call in January when he was elected along with Chipper Jones, Vladimir Guerrero and Trevor Hoffman. Also to be inducted July 29 are Jack Morris and Alan Trammell, who were selected in December by a veterans committee.
At 6 feet 4 and 250 pounds, the left-handed-hitting Thome was a pure slugger with the sweetest of swings. Drafted by the Cleveland Indians in the 13th round in 1989 out of Illinois Central College, he hit 612 homers, eighth all time, and drove in 1,699 runs in a 22-year career with six teams. Thome, who hit 17 homers in the postseason, also had 13 walk-off home runs, still the major league standard.
There have been just more than 19,000 men to appear in a major league game, and the Hall of Fame has just 323 elected members, including 226 players. Of those, 128 have been voted in by the Baseball Writers' Association of America, and only 54, including Thome, were picked in their first year of eligibility.
"How do you ever envision that?" Thome said. "As you're playing, you don't play to make it to the Hall of Fame. You play to win. You play to do well, to be a guy that helps your club win. Then this career happens and you look back, and then to have somebody say that you're one of 54. There's something special about it. You hold your chest out a little more."
In his long career, Thome reached the World Series twice, in 1995 and 1997. The Indians lost to the Atlanta Braves in six games in the first one and were two outs from a title in the second before the Florida Marlins rallied in the bottom of the ninth and won Game 7 in 11 innings.
"Looking back, I think the championship always motivated me to every year prepare, but this is such a special thing, too," Thome said.
The tour, which helps inductees prepare for their big day, takes them through every corner of the Hall of Fame — to the basement where most get to swing a bat Babe Ruth or Lou Gehrig once wielded, to the library upstairs with its vast collection of newspaper clippings and photos — culminating in the Plaque Gallery.
There were too many plaques to read on this day, but Thome took his time and stopped at several — Ruth, Ernie Banks, Hank Aaron and others — as his wife, Andrea, captured the moment.
The emotion was palpable after Erik Strohl of the Hall of Fame mentioned off the cuff that among American League sluggers, only Ruth had reached 500 homers faster than Thome.
"It's a dream," Thome said as he hugged his host, tears welling in his eyes. "To come through here and soon to be on the wall with them, it's beyond special. You don't ever envision an opportunity to walk down this hall and have all this staring at you. I just feel honored."
Corey Kluber becomes free agent after Texas Rangers pass on $18M option
ARLINGTON, Texas — The Texas Rangers on Friday declined the $18 million contract option on right-hander Corey Kluber, who lasted just one inning in his only start before a shoulder injury ended his season.
Kluber gets a $1 million buyout, and the club has said it is interested in re-signing Kluber to a less expensive deal.
The Rangers acquired the two-time Cy Young Award winner from Cleveland last offseason in exchange for hard-throwing reliever Emmanuel Clase, who was suspended 80 games after testing positive for a banned performance-enhancing substance.
Kluber threw 18 pitches in his only inning for the Rangers, leaving with shoulder tightness in a 5-2 loss to Colorado in the third game of the season. The 34-year-old was diagnosed with a small tear in his shoulder muscle the next day.
It was Kluber's first appearance with a team other than Cleveland, and his first start in almost 15 months after his right forearm was broken by a line drive in what ended up being his final start for the Indians on May 1, 2019. Kluber was close to returning later that season when an oblique injury sidelined him again.
Kluber's five-year run as an Opening Day starter ended this past season. He was 98-58 with a 3.16 ERA for the Indians and pitched at least 200 innings five straight seasons before breaking his forearm.
The Rangers planned to have Lance Lynn, Mike Minor and Kluber as their top three starters this past season. Lynn is all that remains for now. Texas hung on to its best pitcher despite being out of contention at the trading deadline in the pandemic-shortened season. Minor was traded to Oakland for two minor leaguers.
Texas also assigned right-hander Luke Farrell to the minor leagues, and right-handed reliever Ian Gibaut was sent to Minnesota on a waiver claim.
Major League Baseball cancels owners meetings, winter meetings due to COVID-19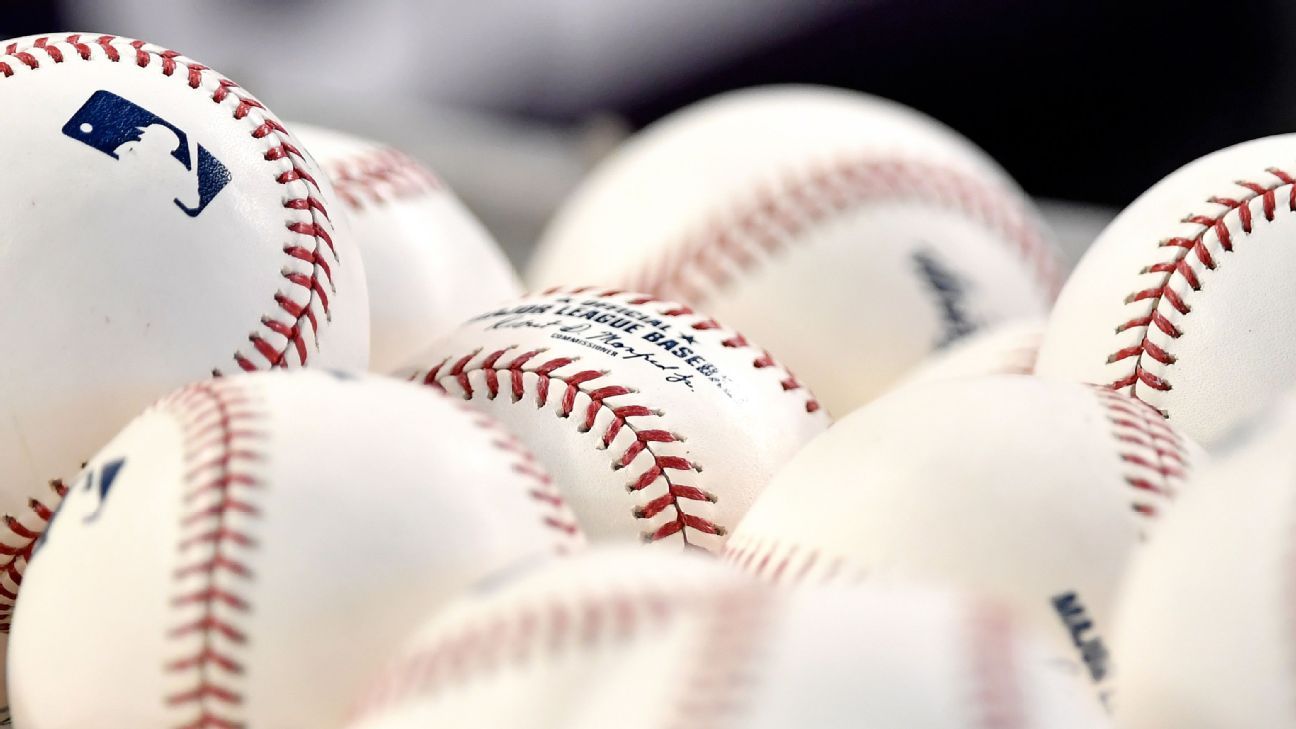 After shortening the 2020 Major League Baseball regular season, the COVID-19 pandemic is already impacting the offseason, as the league announced Friday the cancellation of both the owners meetings in November and the winter meetings in December. Instead, agendas will be conducted virtually as needed.
The cancellation of the winter meetings is a big blow to the sport because it's the annual time for organizations — both on the major league and minor league side — to come together in one place. Job fairs, trade shows and award announcements are normal winter meetings events, along with trade talks. None will take place in person in 2020.
The general managers meetings, held in early November, had already been canceled. The owners meetings were scheduled for Nov. 17-19 in Arlington, Texas, while the winter meetings were to be held Dec. 7-10 in nearby Dallas.
Baseball has not announced any changes to the schedule for spring training, but it's possible it won't start on time, according to sources familiar with the situation.
Milwaukee Brewers decline 2021 options on Jedd Gyorko, Eric Sogard, Ben Gamel
MILWAUKEE — The Brewers have declined 2021 options on infielders Jedd Gyorko and Eric Sogard as well as outfielder Ben Gamel.
Gyorko and Sogard each had $4.5 million options and now instead become eligible for free agency. Gamel remains under team control after the Brewers declined a $2.55 million option on him.
The moves come one day after the Brewers declined a $15 million option on 2011 National League MVP Ryan Braun, whose 352 career homers make him the franchise's all-time leader in that category. Braun, who is due a $4 million buyout, said during the season he was contemplating retirement.
Gyorko, 32, batted .248 with nine homers and 17 RBIs in 43 games and 117 at-bats this season. His .838 OPS was the highest of any Brewers player with at least 60 at-bats. He played mostly against left-handers but became the Brewers' primary first baseman by the end of the season.
Sogard, 34, hit .209 with one homer, 10 RBIs and a .560 OPS in 44 games. He had a .281 on-base percentage and .278 slugging percentage.
Gamel, 28, batted .237 with three homers, 10 RBIs and a .718 OPS in 40 games.