Baltimore Orioles pitcher Kevin Gausman said he's "fine" after leaving Monday's spring training game following a collision with Detroit Tigers infielder Jeimer Candelario during a play at the plate.
Gausman was backing up home plate after allowing an RBI single to center field while Candelario, who was the on-deck hitter at the time, was moving toward the plate to signal to the oncoming baserunner.
Gausman and Candelario collided and both fell to the ground. Both players left the game.
"I ran right into the brim of his helmet," Guasman told reporters after the game. "Got a little slice. I knew right away, right when it happened … I didn't know who I hit, so I didn't know what happened, but I figured it out pretty quickly. Figured out I was bleeding a bit. Just probably better to lay there."
Neither team had announced the nature of its respective player's injuries, but Orioles trainers appeared to examine Gausman for a head injury. Candelario suffered an apparent knee injury.
When asked whether he was taken to the hospital, Gausman said:
"No, no — just came in here [the locker room] and went through the concussion protocol," he said. "They asked me some questions. Made sure I knew what day it was and that type of thing. Though most days I don't. [laughs] It just happens to be one of my buddies' birthdays, so that's how I knew what today was — but any other day I might've messed that up. But yeah, just went through some protocol to make sure my neck was OK — that type of thing — but, yeah, I'm fine."
Gausman, 27, went 11-12 with a 4.68 ERA last season with the Orioles.
Cleveland Indians manager Terry Francona sent home with head cold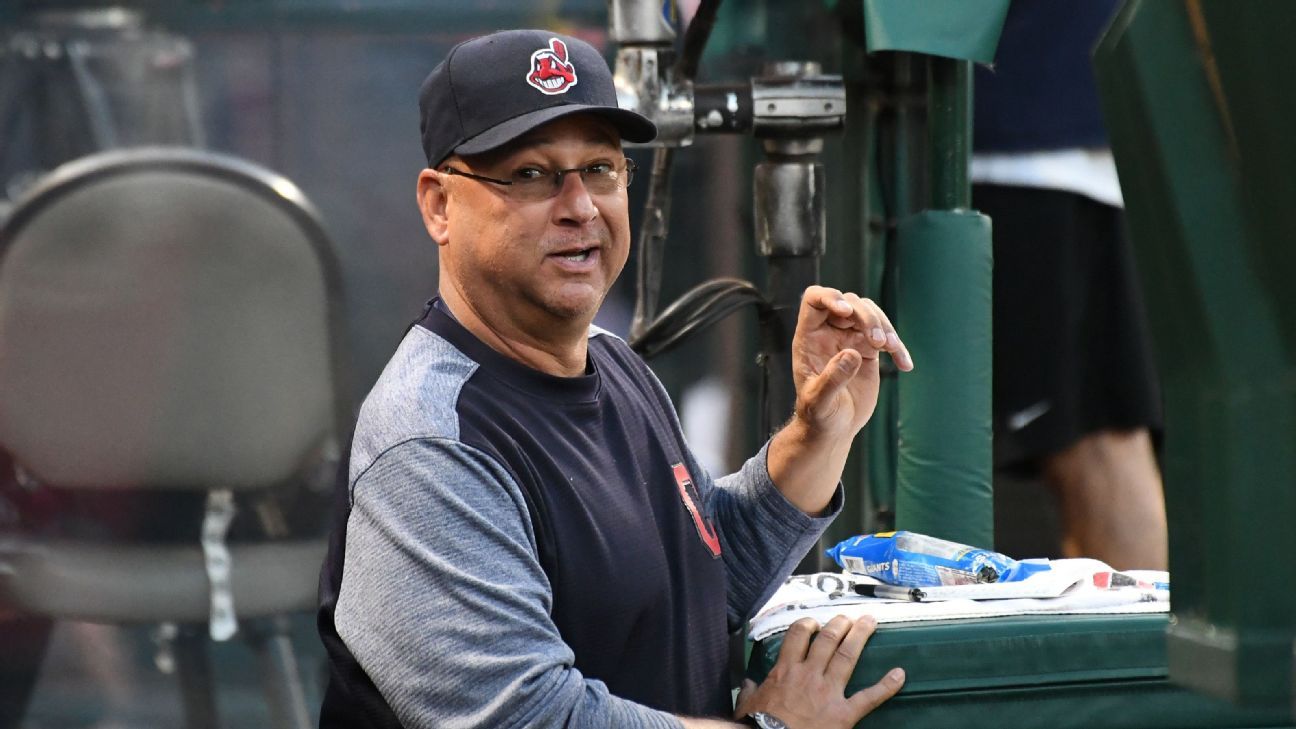 CLEVELAND — Indians manager Terry Francona wasn't in the dugout Saturday night for his club's game against Tampa Bay because of a lingering head cold.
Francona conducted his pregame press conference at Progressive Field before being sent home by the team's medical staff. Bench coach DeMarlo Hale managed the Indians in his absence.
The 62-year-old Francona is in his ninth season with Cleveland, where he has a 721-566 record and is tied with Mike Hargrove for the second-most managerial wins in franchise history.
Francona has spent 21 years managing in the big leagues, previously with Philadelphia and Boston, and has the third-most active victories with 1,749. He won World Series championships with the Red Sox in 2004 and 2007.
Pitcher Rich Hill on track to debut with New York Mets Sunday at Citi Field against Toronto Blue Jays
NEW YORK — Mets newcomer Rich Hill is expected to make his debut for the NL East leaders on Sunday when New York plays Toronto at Citi Field.
Mets manager Luis Rojas said Hill would arrive at the ballpark before Saturday night's game against the Blue Jays and throw on the side.
The Mets acquired the 41-year-old left-hander in a trade with the Tampa Bay Rays on Friday for veteran pitcher Tommy Hunter and minor league catcher Matthew Dyer.
Hill went 6-4 with a 3.87 ERA in 19 starts for the Rays this season. He faced Toronto on July 11 and gave up three runs on four hits and three walks in five innings.
Hill will be a much-needed addition to a starting rotation that has been depleted by injuries, most notably ace Jacob deGrom being on the 10-day injured list with tightness in his right forearm.
Left-hander David Peterson had been expected to return sometime in August after being sidelined with an oblique strain, but the Mets announced Saturday they were moving him to the 60-day IL after he fractured his right foot walking back to the clubhouse following Friday night's win.
Rojas also said righty Carlos Carrasco will make a rehab start with Triple-A Syracuse on Sunday.
The 34-year-old veteran, who was acquired in the offseason trade with the Cleveland Indians that also brought Francisco Lindor to New York, is expected to pitch three innings.
Carrasco hasn't pitched in the majors this year while recovering from a hamstring injury. He's started twice in the minors, allowing five runs in 3⅔ innings.
Follow live: Patrick Sandoval working on no-hitter vs. Twins