Tampa Bay Rays prospect Brent Honeywell to have Tommy John surgery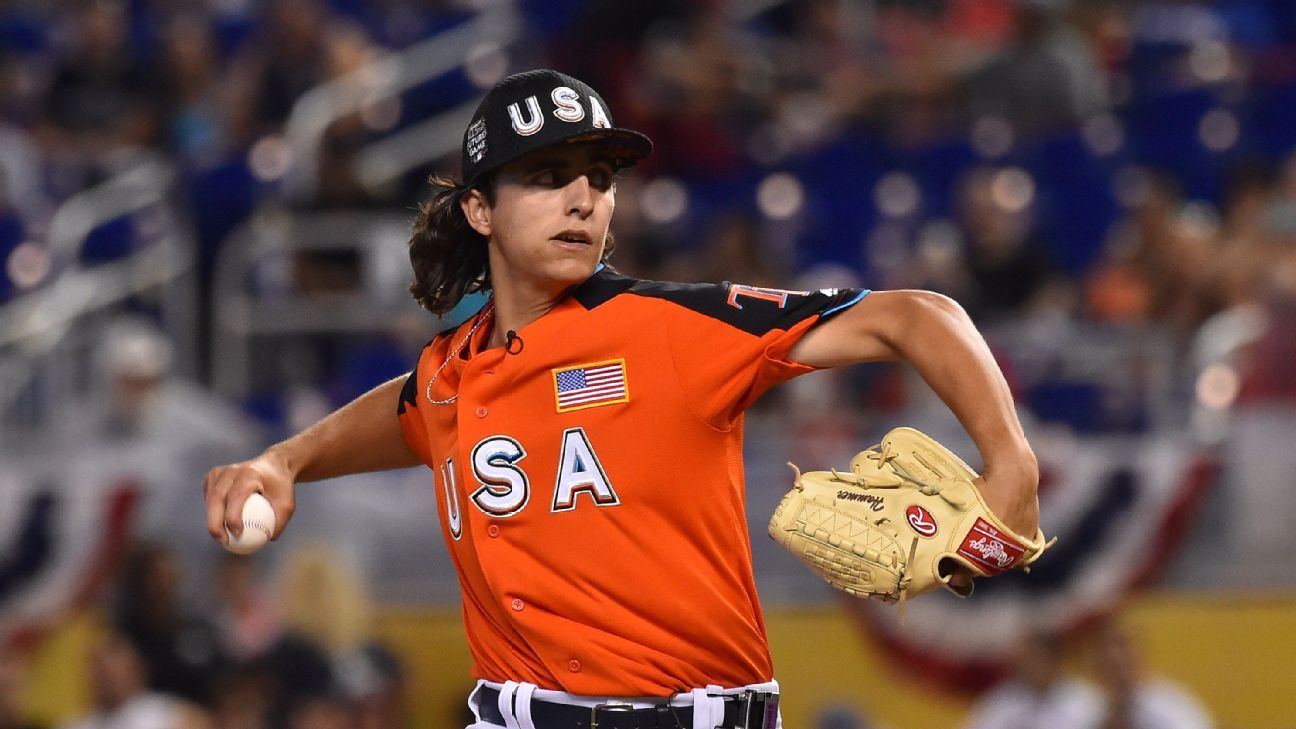 PORT CHARLOTTE, Fla. — Brent Honeywell, the top pitching prospect for the Tampa Bay Rays, has a torn ulnar collateral ligament in his right arm and will have Tommy John surgery, sidelining him for the entire season.
The 22-year-old right-hander was hurt during a live batting practice session Thursday at spring training.
He was diagnosed with a strained forearm before further tests confirmed the severity of the injury. Honeywell says he will seek a second opinion from Dr. James Andrews even though he intends to have the operation.
One of the top young prospects in baseball, Honeywell was 12-8 with a 3.64 ERA in 24 starts for Triple-A Durham last season. He also was MVP of last year's All-Star Futures Game.
He wasn't expected to make Tampa Bay's starting rotation coming out of spring training. The team, however, was confident he would be ready to contribute on the major league level this summer.
Corey Kluber becomes free agent after Texas Rangers pass on $18M option
ARLINGTON, Texas — The Texas Rangers on Friday declined the $18 million contract option on right-hander Corey Kluber, who lasted just one inning in his only start before a shoulder injury ended his season.
Kluber gets a $1 million buyout, and the club has said it is interested in re-signing Kluber to a less expensive deal.
The Rangers acquired the two-time Cy Young Award winner from Cleveland last offseason in exchange for hard-throwing reliever Emmanuel Clase, who was suspended 80 games after testing positive for a banned performance-enhancing substance.
Kluber threw 18 pitches in his only inning for the Rangers, leaving with shoulder tightness in a 5-2 loss to Colorado in the third game of the season. The 34-year-old was diagnosed with a small tear in his shoulder muscle the next day.
It was Kluber's first appearance with a team other than Cleveland, and his first start in almost 15 months after his right forearm was broken by a line drive in what ended up being his final start for the Indians on May 1, 2019. Kluber was close to returning later that season when an oblique injury sidelined him again.
Kluber's five-year run as an Opening Day starter ended this past season. He was 98-58 with a 3.16 ERA for the Indians and pitched at least 200 innings five straight seasons before breaking his forearm.
The Rangers planned to have Lance Lynn, Mike Minor and Kluber as their top three starters this past season. Lynn is all that remains for now. Texas hung on to its best pitcher despite being out of contention at the trading deadline in the pandemic-shortened season. Minor was traded to Oakland for two minor leaguers.
Texas also assigned right-hander Luke Farrell to the minor leagues, and right-handed reliever Ian Gibaut was sent to Minnesota on a waiver claim.
Major League Baseball cancels owners meetings, winter meetings due to COVID-19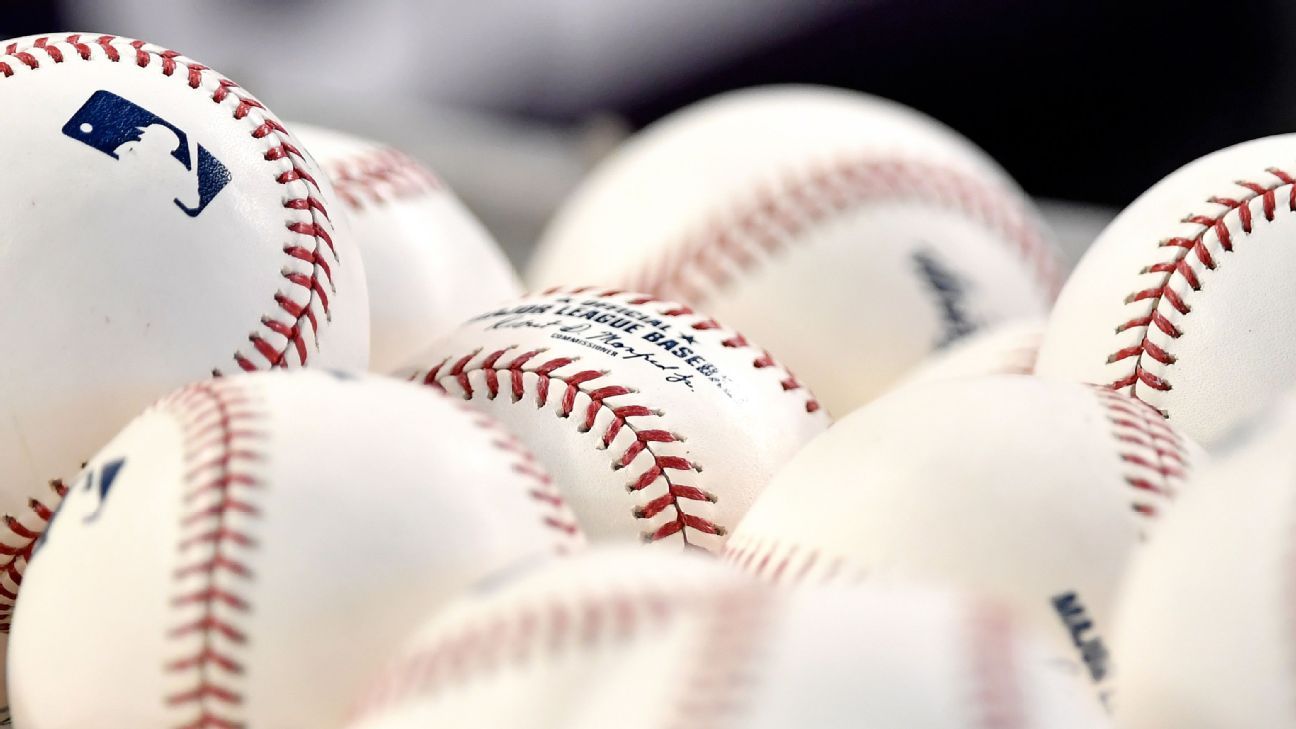 After shortening the 2020 Major League Baseball regular season, the COVID-19 pandemic is already impacting the offseason, as the league announced Friday the cancellation of both the owners meetings in November and the winter meetings in December. Instead, agendas will be conducted virtually as needed.
The cancellation of the winter meetings is a big blow to the sport because it's the annual time for organizations — both on the major league and minor league side — to come together in one place. Job fairs, trade shows and award announcements are normal winter meetings events, along with trade talks. None will take place in person in 2020.
The general managers meetings, held in early November, had already been canceled. The owners meetings were scheduled for Nov. 17-19 in Arlington, Texas, while the winter meetings were to be held Dec. 7-10 in nearby Dallas.
Baseball has not announced any changes to the schedule for spring training, but it's possible it won't start on time, according to sources familiar with the situation.
Milwaukee Brewers decline 2021 options on Jedd Gyorko, Eric Sogard, Ben Gamel
MILWAUKEE — The Brewers have declined 2021 options on infielders Jedd Gyorko and Eric Sogard as well as outfielder Ben Gamel.
Gyorko and Sogard each had $4.5 million options and now instead become eligible for free agency. Gamel remains under team control after the Brewers declined a $2.55 million option on him.
The moves come one day after the Brewers declined a $15 million option on 2011 National League MVP Ryan Braun, whose 352 career homers make him the franchise's all-time leader in that category. Braun, who is due a $4 million buyout, said during the season he was contemplating retirement.
Gyorko, 32, batted .248 with nine homers and 17 RBIs in 43 games and 117 at-bats this season. His .838 OPS was the highest of any Brewers player with at least 60 at-bats. He played mostly against left-handers but became the Brewers' primary first baseman by the end of the season.
Sogard, 34, hit .209 with one homer, 10 RBIs and a .560 OPS in 44 games. He had a .281 on-base percentage and .278 slugging percentage.
Gamel, 28, batted .237 with three homers, 10 RBIs and a .718 OPS in 40 games.