Jack Hamilton, former MLB pitcher who hit Tony Conigliaro with pitch, dies at 79
BRANSON, Mo. — Jack Hamilton, whose errant inside pitch damaged the eyesight of Boston's Tony Conigliaro in 1967 and caused a premature end to the career of the Red Sox star, has died. He was 79.
Hamilton died Thursday at the Shepherd of the Hills Living Center in Branson, the Greenlawn Funeral Home said.
Signed by St. Louis ahead of the 1957 season, he was selected by Philadelphia in a minor league draft after the 1960 season. Hamilton pitched in the major leagues from 1962 to 1969 and was 32-40 with a 4.53 ERA in 65 starts and 153 relief appearances for the Phillies (1962-63), Detroit (1964-65), the New York Mets (1966-67), the California Angels (1967-68), Cleveland (1969) and the Chicago White Sox (1969).
He went 9-12 as a rookie, leading the National League in walks with 107 and wild pitches with 22.
Hamilton was traded from the Mets to the Angels in June 1967 and had won eight of his first 10 decisions overall that year going into a start at Boston's Fenway Park on Aug. 18, 1967. He threw a pitch in the fourth inning that fractured Conigliaro's left cheekbone, dislocated his jaw and left him with retina damage and blurred vision. An All-Star who at 22 became the youngest American League player to reach 100 home runs, Conigliaro had helped put the Red Sox in position to win their first pennant since 1946.
"It was a high fastball," Hamilton told The Associated Press in 1987. "He didn't move at all. He didn't even flinch, jerk his head or anything. It was hard to sit there and take a pitch like that."
Conigliaro, whose batting stance crowded the plate, missed the rest of the season and all of 1968. Without him, the Red Sox lost the World Series to St. Louis in seven games.
As Conigliaro was leaving the dugout for the on-deck circle before the fateful pitch, a fan threw a smoke bomb near Angels left fielder Rick Reichardt, causing a delay of about 10 minutes.
"Just before he made his first pitch, I wondered if the delay had caused his arm to stiffen," Conigliaro said about Hamilton in a first-person account published by Sports Illustrated in June 1970. "It was the last thought I had before he hit me. The ball came sailing right toward my chin. Normally a hitter can jerk his head back a fraction and the ball will buzz by. But this pitch seemed to follow me in."
Not realizing the extent of the injury, Hamilton did not rush to assist Conigliaro.
"When I found out how serious it was, I tried to visit him at the hospital, but they were only letting the family in," Hamilton said told the AP. "I never had a chance to see him or say anything to him after that."
Major League Baseball did not mandate earflaps on the side of the helmet closest to the pitcher until it was required for all new players starting in 1983.
Conigliaro returned to the Red Sox for 1969 and 1970, and for the Angels in 1971. Vision problems reoccurred, causing him to miss three big league seasons, and he retired at age 30 after appearing in 21 games for Boston in the first half of the 1975 season.
Hamilton is survived by wife Jan, daughter Karla, son Kyle, three sisters and four grandchildren.
A memorial service is scheduled for Tuesday at the Sanctuary of Hope in Branson, and another service and burial will take place this spring in Iowa, where he was born in Burlington on Dec. 25, 1938.
St. Louis Cardinals not picking up 2021 option on Kolten Wong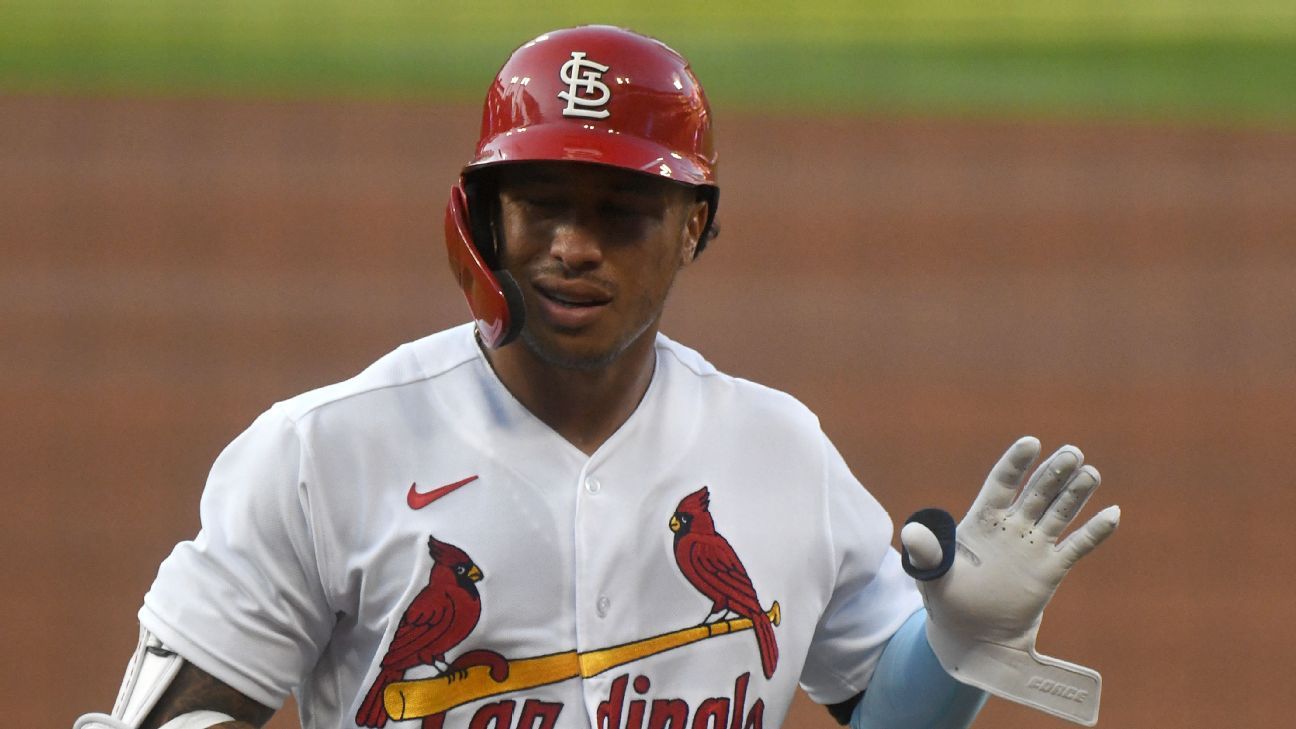 The St. Louis Cardinals on Wednesday declined Kolten Wong's $12.5 million option for the 2021 season, allowing their longtime second baseman to become a free agent.
The Cardinals will pay Wong a $1 million buyout.
"We have both agreed to keep the door open," Cardinals president of baseball operations John Mozeliak told reporters, according to the St. Louis Post-Dispatch.
If the Cardinals do not re-sign Wong, Tommy Edman would be the team's starting second baseman, Mozeliak said.
Wong, 30, hit .265 with a home run and 16 RBIs in 53 games this season. In eight seasons with the Cardinals, he has a .261 average with 53 home runs and 281 RBIs.
Washington Nationals decline 2021 options for Adam Eaton, Anibal Sanchez, Howie Kendrick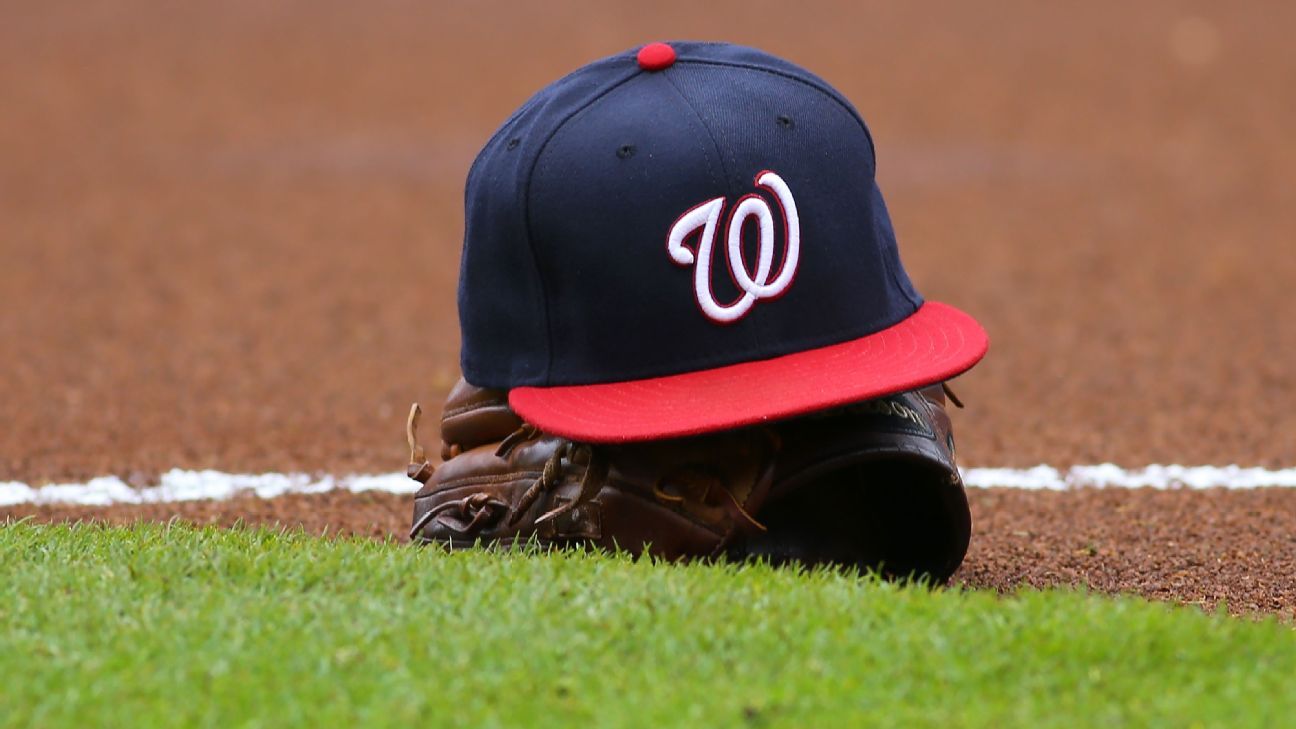 The Washington Nationals on Wednesday declined their club options for the 2021 season on outfielder Adam Eaton and right-hander Anibal Sanchez.
Washington also declined their portion of mutual options on infielder Howie Kendrick and Eric Thames.
Eaton's option was worth $10.5 million, and the Nationals will pay him a $1.5 million buyout. Sanchez's option was worth $12 million and he will receive a $2 million buyout. Kendrick will receive a $2.25 million buyout after his $6.5 million mutual option was declined, while Thames will receive $1 million following the declining of his $4 million mutual option.
Eaton, 31, struggled at the plate this season, hitting just .226 with four home runs and 17 RBIs. He hit .320 in the 2019 World Series for the Nats, hitting two homers with six RBIs in helping Washington win its first title. Overall, in four seasons for Washington he hit .279 with 26 homers and 112 RBIs after being acquired in a 2016 trade that sent now-White Sox ace Lucas Giolito to Chicago. The White Sox also acquired right-handers Reynaldo Lopez and Dane Dunning in the deal.
Sanchez, 36, went 4-5 with a 6.62 ERA in 11 starts for Washington last season. In two seasons with the Nationals he was 15-13 with a 4.52 ERA in 41 starts. He was 1-1 in three starts in the 2019 postseason during Washington's run to a championship.
Kendrick, 37, hit .275 with two home runs and 14 RBIs last season. In four seasons with Washington, he hit .316 with 30 home runs and 113 RBIs. He hit .280 with a home run and three RBIs during the World Series in 2019.
Thames, 33, hit .203 with three home runs and 12 RBIs for Washington in 2020, his first season with the club.
All four players are now free agents.
Justin Turner disregarded coronavirus protocols
Major League Baseball on Wednesday said it is beginning an investigation into the actions of Los Angeles Dodgers infielder Justin Turner, who was pulled from Game 6 of the World Series after testing positive for COVID-19 but still took the field after the game to celebrate the title with his teammates.
In a statement, the league was critical of the veteran third baseman, saying he put everyone around him at risk despite MLB security telling him not to return to the field.
"…Following the Dodgers' victory, it is clear that Turner chose to disregard the agreed-upon joint protocols and the instructions he was given regarding the safety and protection of others," it said. "While a desire to celebrate is understandable, Turner's decision to leave isolation and enter the field was wrong and put everyone he came in contact with at risk. When MLB Security raised the matter of being on the field with Turner, he emphatically refused to comply."
Turner tested positive and was pulled from the team's World Series-clinching 3-1 win in Game 6 against the Tampa Bay Rays on Tuesday night in Arlington, Texas.
MLB commissioner Rob Manfred confirmed the positive test after the game, telling Fox: "It's a bittersweet night for us."
Turner was 0-for-3 with two strikeouts before coming out of the game to start the eighth inning. The team did not give a reason for his exit when he left.
"Thanks to everyone reaching out!" Turner tweeted after the game. "I feel great, no symptoms at all. Just experienced every emotion you can possibly imagine. Can't believe I couldn't be out there to celebrate with my guys! So proud of this team & unbelievably happy for the City of LA #WorldSeriesChamps."
MLB's statement Wednesday said that further testing is being implemented.
"Last night, nasal swabs were conducted on the Dodgers' traveling party," the league said. "Both the Rays and Dodgers were tested again today and their travel back to their home cities will be determined after being approved by the appropriate authorities."