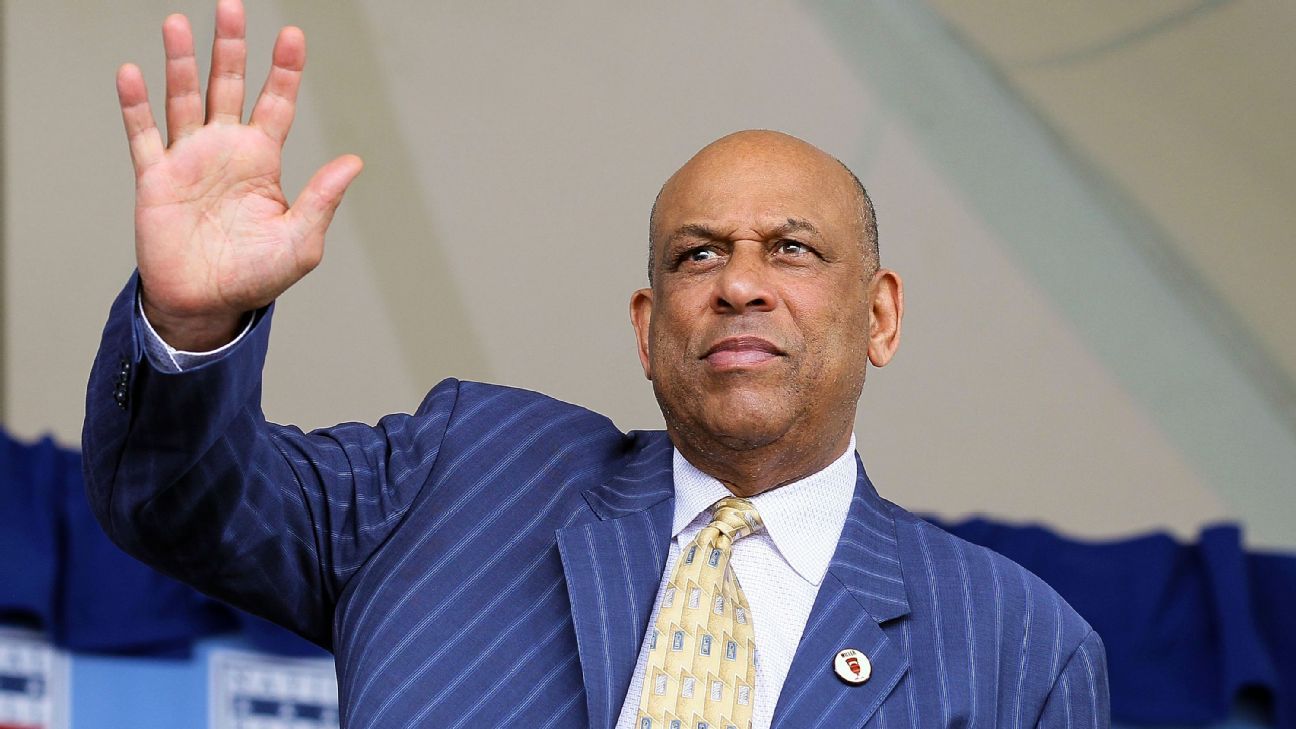 Hall of Famer Orlando Cepeda remains hospitalized in critical condition after a cardiac event, according to the San Francisco Giants.
The team issued a statement Wednesday saying that the incident happened Monday evening and he was taken to a Bay Area hospital.
"The Cepeda family asks for privacy during this time," the team said. "Please keep Orlando and his family in your thoughts and prayers."
Cepeda, 80, was an 11-time All-Star first baseman who played 17 seasons for six MLB teams, including the Giants, St. Louis Cardinals and Atlanta Braves, from 1958 to 1974. He was voted MVP in 1967 for the Cardinals.
New York Mets, struggling to score, fire hitting coaches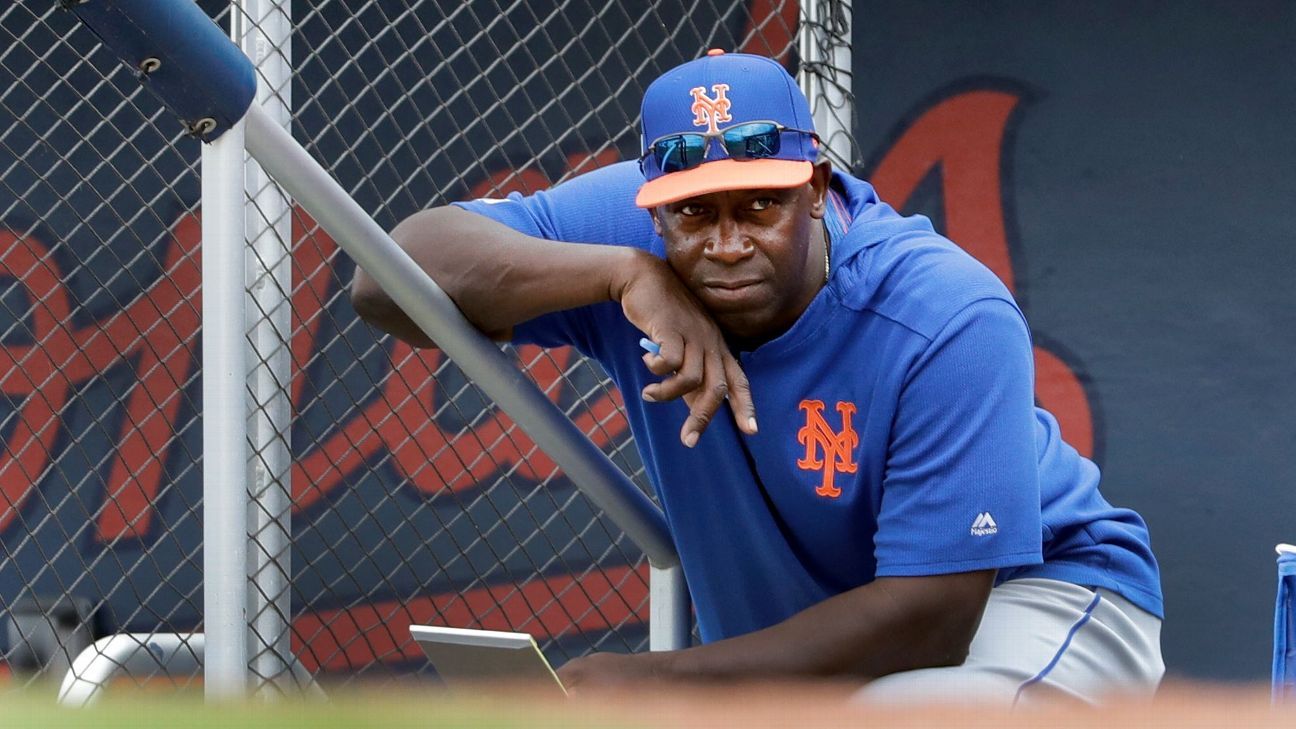 The New York Mets have fired their hitting coach Chili Davis and assistant hitting coach Tom Slater, the team announced late Monday night.
Hugh Quattlebaum has been named the team's new hitting coach, with Kevin Howard becoming the new assistant hitting coach.
The Mets (11-12) have struggled to hit early this season. They are dead last in MLB in runs and home runs and are 27th in slugging percentage.
Davis was in his third season as the Mets hitting coach while Slater was in his fourth season.
Los Angeles Dodgers' Dustin May to undergo Tommy John surgery
Los Angeles Dodgers starter Dustin May, one of the game's brightest young pitchers, will undergo season-ending Tommy John surgery to repair a damaged ulnar collateral ligament, the team announced on Monday.
The surgery is scheduled for Tuesday in L.A. and will be performed by Dr. Neal ElAttrache. The recovery timetable usually falls somewhere between 12 and 16 months, a prognosis that could have May back for the stretch run of the 2022 season. May, 23, isn't scheduled to reach free agency until after the 2026 season.
"I feel for him, most important," Dodgers manager Dave Roberts said. "For our ballclub, it's a big blow. But we have a lot of talented players and we just have to find a way to fill that void."
The Dodgers began the season with an abundance of high-caliber starting pitching but are currently down to four healthy starters — Clayton Kershaw, Walker Buehler, Trevor Bauer and Julio Urias. David Price, who was operating out of a bullpen role, is nursing a hamstring injury that will keep him out four to six weeks. And Tony Gonsolin is still on the injured list, though he has begun the process of being built back up as a starting pitcher.
Gonsolin could return before the end of May, at which point he would essentially take May's spot. Price is expected to return as a reliever. In the meantime, the Dodgers — forced into a split doubleheader on Tuesday after Monday's game from Wrigley Field was postponed due to inclement weather — might utilize an assortment of relievers every time a fifth starter is needed.
Another option could be to start Bauer every four days, as opposed to the traditional five. Bauer has long welcomed the opportunity to operate under that schedule, stating that his body has proved capable of remaining at an optimum level with one fewer day off between starts.
"We've thought about it, yeah," said Roberts, who has also previously dismissed the possibility of utilizing top prospect Josiah Gray as a spot starter. "There's a scenario that it could happen. I think we do a good job of entertaining certain things, and certainly Trevor has talked about that."
May has a 2.93 ERA with 111 strikeouts and 27 walks in 113 2/3 regular-season innings over the past three years, wowing fans and evaluators with his assortment of triple-digit sinkers and devastating cutters. May won the fifth spot of the Dodgers' rotation coming out of spring training and appeared to reach yet another level in his development in 2021, with a 2.74 ERA through five starts.
He exited his Saturday start against the Milwaukee Brewers with pain in his right arm and underwent an MRI while the team was in Chicago on Monday morning, which revealed a UCL tear significant enough to necessitate surgery.
Roberts said there were no warning signs leading up to that injury. May's pregame warm-ups went well, as did his between-starts work days earlier. Nine pitches before exiting, May threw a fastball 99.7 mph. But his last one came in at 94.3 mph, his slowest fastball all season. May noticeably winced and motioned to the dugout.
It'll be a long time before he throws another pitch.
Roberts spoke to May earlier on Monday and said he was "emotionally obviously down."
"When you hear kind of the ultimate decision, outcome, as far as having to have surgery, it's obviously very disappointing. He's handling it like a pro, wants to figure out what's the next step after surgery, and kind of attack it that way. But, yeah, I think disappointed, certainly."
Chicago White Sox CF Luis Robert out 12-16 weeks with right hip flexor tear
CHICAGO — Chicago White Sox center fielder Luis Robert won't resume baseball activities for 12 to 16 weeks while he recovers from a complete tear of his right hip flexor, general manager Rick Hahn announced on Monday afternoon.
Robert, 23, injured himself on the bases in the first inning of Sunday's loss to the Cleveland Indians. He limped off the field with the help of the training staff and will be examined further to determine a course of recovery.
"Those options include surgical repair if in fact the tear has affected the tendon's attachment to the bone," Hahn said. "Or a rehabilitation process in which natural healing will take place if the tear is to the muscle, as opposed to the attachment.
"The timeline is the same, whether there is surgical intervention or rest and rehabilitation."
Robert is a five-tool player who was hitting .316 with eight RBIs and four stolen bases before getting hurt.
The injury is another blow to the White Sox's chances in the American League. They lost their left fielder, Eloy Jimenez, for the season to a ruptured pectoral tendon late in spring training and have been without the services of outfielder Adam Engel due to a hamstring strain. His recovery has been slow.
"The setback put us back to square one in terms of his return," Hahn said of Engel. "He is trending in the right direction but we are currently three weeks away from Adam beginning a rehabilitation assignment."
Hahn said to expect Leury Garcia or Billy Hamilton to play center field on Tuesday when the team begins a series in Cincinnati, but the team could look outside the organization for replacements. Jimenez's injury opened the door for playing time for Yermin Mercedes, who just won Rookie of the Month in the American League, but the White Sox might be running out of depth after their latest injury.
"It's difficult and not how any team draws things up," Hahn said. He also announced minor league pitcher Reynaldo Lopez had surgery on both of his corneas on Sunday after experiencing blurry vision. He's expected to make a full recovery in a couple of weeks.
The White Sox did have one piece of good news. The team has surpassed the 85% vaccination threshold of its Tier 1 employees, which triggers a loosening of COVID-19 restrictions. That will occur on May 15 when the last of the vaccinated Tier 1 employees are two weeks out from their final shot.