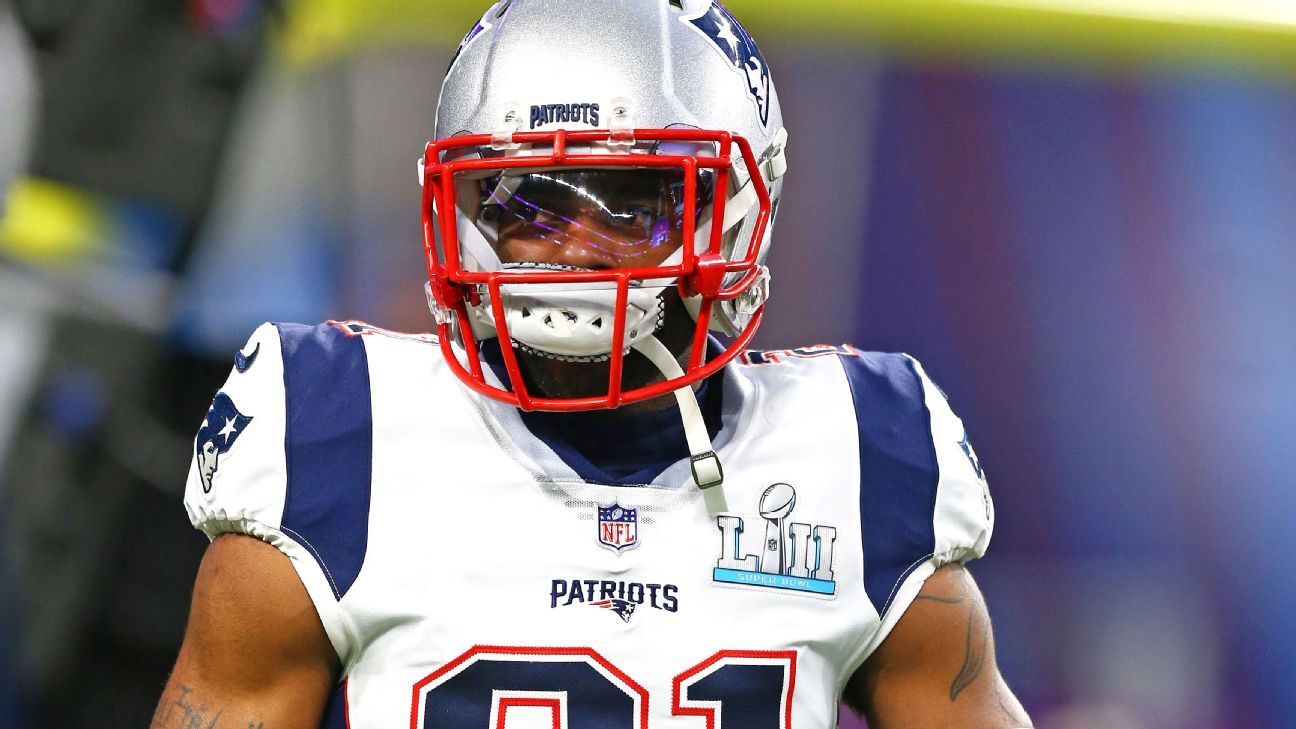 New England Patriots coach Bill Belichick shocked many by not playing cornerback Malcolm Butler on defense in Super Bowl LII, but the limited role wasn't a surprise to Butler's teammates.
"We all knew he wasn't starting all week. That wasn't a secret to the guys on the team," safety Devin McCourty told NJ Advance Media.
Butler's benching wasn't disciplinary, according to Belichick after the Super Bowl, but nonetheless sparked rumors that Butler addressed on social media. That was something McCourty felt was disappointing.
"I get why people are fishing. The guy played 98 percent of the plays [in the regular season]. I just hate that for him character-wise going into free agency; it's just not true. As far as I know, and I was there all week, not one time did anything come up," McCourty said on Saturday at a Rutgers-based fundraiser for his charity Tackle Sickle Cell.
Despite McCourty's contention, one Patriots defensive starter reiterated to ESPN's Josina Anderson on Monday that he "definitely didn't know" that Butler wasn't going to play in the Super Bowl. The starter and one teammate previously told Anderson on Feb. 5 that they weren't made aware of the Patriots' plan for Butler.
Butler's replacement in the starting lineup, Eric Rowe, had said after the Super Bowl that he didn't know he would be starting until close to kickoff. But Rowe also said at the time that it wasn't a surprise to him that he played 72 of 75 defensive snaps in the Super Bowl.
As for Butler's lack of action, Rowe said at the Super Bowl that he was surprised Butler didn't play in the game. "That wasn't the plan," he said.
The Patriots' defense struggled in the Super Bowl, particularly in their dime package (six defensive backs). The team initially played two cornerbacks and four safeties in the dime before making a halftime adjustment and playing with three corners and three safeties, but still without Butler.
Butler had been on the injury report in the week leading up to the Super Bowl with an illness, and he had been limited in one practice leading up to the game. He had arrived one day after the team to Super Bowl LII, with the team citing the illness as the reason.
Seattle Seahawks extend team president Chuck Arnold through 2027
SEATTLE — The Seahawks have extended team president Chuck Arnold through 2027, they announced Wednesday.
Arnold is entering his 28th season with the Seahawks and his fourth in his current role. As president of the Seahawks and First & Goal Inc., which operates Lumen Field, he oversees the organization's business and financial operations, sales, marketing and administration.
"Chuck continues to do an exceptional job working with and supporting the football operation while assuring that the entire Seahawks organization remains an engaged and invested community leader unafraid to tackle tough challenges in our region," Jody Allen, chair of the Seahawks, said in the team's release. "Stability, quality, and consistency of leadership is a key ingredient to our continued success and winning culture. I remain excited for the future of this organization both on and off the field."
Arnold's extension means more stability at the top of the organization. In January, the Seahawks gave general manager John Schneider an extension through the 2027 draft. Coach Pete Carroll was previously extended through the 2025 season.
A native of Tacoma, Washington, and a graduate of Washington State University, Arnold began his career with the Seahawks as an intern in 1994. He was their COO from 2013 to 2018 before replacing Peter McLoughlin as team president.
Women amend lawsuits vs. Houston Texans' Deshaun Watson to disclose names; 1 plaintiff withdraws suit 'for now'
HOUSTON — Twenty women who had filed lawsuits alleging inappropriate behavior and sexual assault against Houston Texans quarterback Deshaun Watson have amended their petitions to disclose their names.
Another lawsuit is expected to be refiled by Thursday after an emergency hearing was canceled on Wednesday.
One of the original 22 lawsuits was dropped by a plaintiff "for now," according to court documents.
"In light of privacy and security concerns, Plaintiff has decided not to pursue her case, for now," the document said. "Plaintiff reserves the right to refile this case once such concerns are addressed."
On Friday, two judges ruled that most of the plaintiffs suing Watson must identify themselves. The rulings from two hearings Friday covered 13 of the 22 lawsuits filed against Watson, while the attorneys also agreed to release a 14th name later in the day. Before Friday, only two women had been publicly identified. Another emergency hearing to determine whether the remaining lawsuits should be amended had been scheduled for Wednesday but was called off shortly before it was scheduled to begin.
The plaintiffs' attorney, Tony Buzbee, said in a statement Tuesday that his law firm "previously attempted to make available to Defense Counsel the names of the plaintiffs suing Deshaun Watson, and intended to do so in due course."
"We were concerned about the safety of these plaintiffs, and asked the Watson team to agree to a protective order where the identities could be used in litigation, but not broadcast to the world," Buzbee's statement continued.
In a statement last week, Watson's lawyer, Rusty Hardin, said that when his law firm asked Buzbee "to identify his clients weeks ago, he refused and told us to file a motion."
"While I understand that anonymity often is used as a shield for victims, Mr. Buzbee is using it as a sword," Hardin said in a statement on Thursday. "While shielding his clients from public scrutiny, Mr. Buzbee continues to use their anonymous allegations to destroy Mr. Watson. This is simply not right. And we look forward to resolving these matters in court."
In memo, NFL outlines rules for offseason program, with only minicamp being mandatory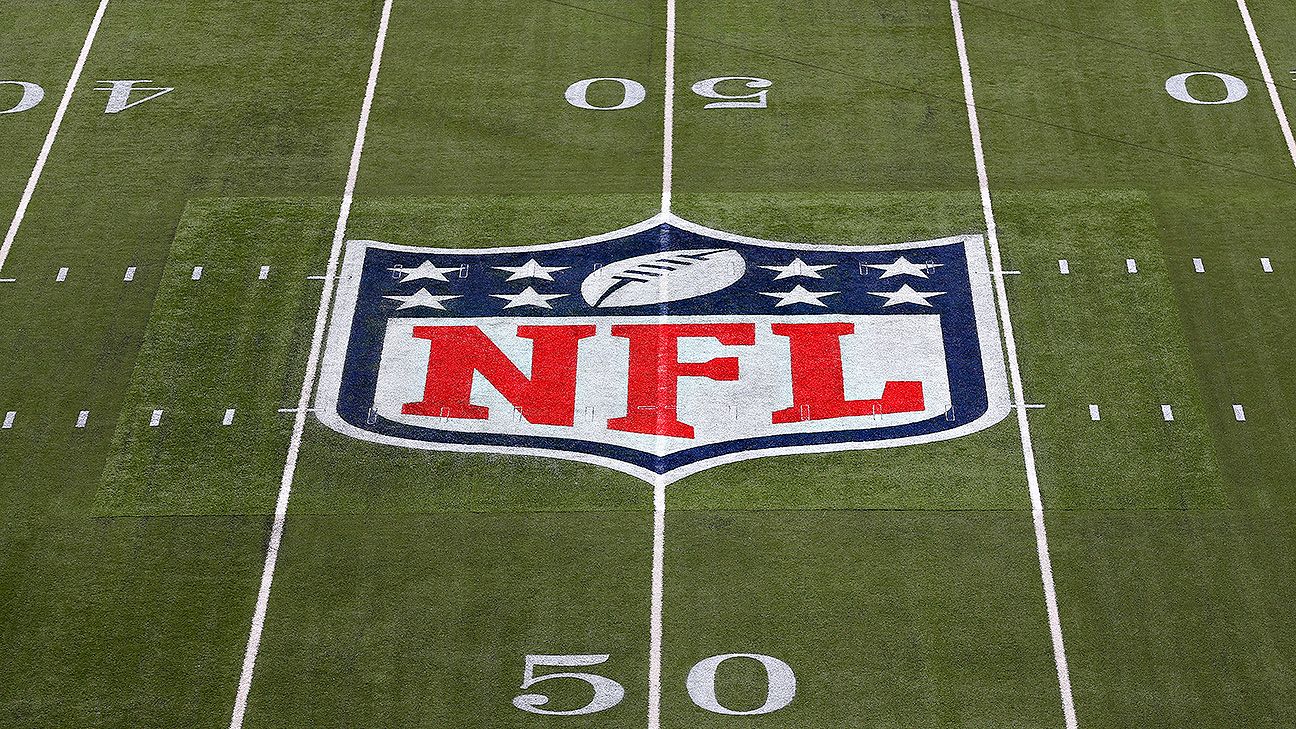 The NFL on Wednesday sent a memo to teams outlining rules for its offseason programs — rules the league has decided to impose after failing to reach agreement with its players' union on some key aspects.
The parts of the offseason program that are voluntary under the CBA — everything but the annual mandatory June minicamps — will remain so. But while the NFLPA has publicly called for the entire offseason to be conducted virtually in light of the ongoing coronavirus pandemic, the league is telling teams that on-field work will be permitted.
Phase 1 of the offseason program, which reflects what the players requested, will run from April 19 through May 14. All meetings will be conducted virtually, and no on-field work will be permitted. The league says it wants to use this phase to focus on vaccine education efforts and making vaccines available to players, team staff and their families as soon as their various local regulations permit.
Phase 2 will run from May 17 through May 21. It will remain voluntary and meetings will remain virtual, but on-field drills will be permitted under the normal Phase 2 guidelines (which prohibit contact and limit the amount of time spent on the field per day). Annual post-draft rookie minicamps will be held in the week of Phase 2.
Phase 3 will be a traditional Phase 3 that runs from May 24 through June 18 and will include the normal 10 days of voluntary OTA work as well as the mandatory minicamps. Meetings during this phase will be allowed to be conducted virtually or in-person, and applying the COVID-19 rules about testing, contact tracing and limits on the numbers of people allowed in various parts of the team facility.
Players who participate in meetings or workouts virtually will still be entitled to their $250 per diems, which was an important part of the NFLPA's request during the negotiations on offseason programs.
The league will not require players or staff to be vaccinated, but it is waiting to hear back from the NFLPA on its vaccine-related proposal that would ease COVID restrictions on vaccinated players and on teams with personnel that reaches a certain percentage threshold of vaccinations. Under the league's proposal, players who have been vaccinated would be subject to less testing and fewer contact tracing restrictions and would have more freedom of movement around the team facility and outside of it. Teams with players and staff who reach a certain percentage of vaccinations would be subject to more relaxed COVID protocols, as teams in other professional leagues have been.
The NFLPA has said publicly that it believes the offseason program should be exclusively virtual, and it is urging its members not to attend the portions of the program that are voluntary under the CBA. The union does recognize that 203 players have workout bonuses in their contracts that require them to attend offseason workouts to receive those bonuses, and it is not actively discouraging those players from doing so, although the union is trying to articulate a broader message that players should stop agreeing to contracts that include bonuses for attending voluntary offseason workouts.