PHILADELPHIA — A man who goes by the name of "The Professor" answers the phone and, with some grit and attitude in his voice, confirms that, yes, the demand for Philadelphia Eagles tattoos is soaring.
"It's the first time they won, brother," said the owner of Philadelphia Eddie's Tattoo. "Everybody that was a fan was getting them."
Or at least it seems that way. On the day of the parade celebrating the Eagles' first Super Bowl championship, "people were coming in six feet deep" to Eddie's. During the playoff run, the business did maybe a couple Eagles tattoos a week. But in the days surrounding the Super Bowl win over the New England Patriots, the Professor said they were cranking out at least 20 a day.
The surge occurred in parlors across the area, including at Eastern Pass Tattoo in South Philly.
"We definitely had a very large influx of Eagles tattoos after [the title win]," said Weilan, a tattoo artist at Eastern Pass. "Definitely more than doubled."
The fresh ink is all over social media. Many went the traditional route, getting tattoos of the team logo or the Lombardi Trophy with "LII" accompanying the image. Others went outside the box. There's the "Philly Special" play design; an image of center Jason Kelce in his parade-day Mummer's suit, eating pork roll and scrapple — two Philadelphia breakfast dishes; and, a personal favorite, quarterbacks Nick Foles and Carson Wentz in sweater vests doing their best "Step Brothers" impersonation.
Today in Eagles fan tattoos (📷 by @4thandJawn) pic.twitter.com/anuST0itsK

— Darren Rovell (@darrenrovell) February 13, 2018
"I think the weirdest ones I did were two '52 Champs' with the Eagles logo two days before the Super Bowl," Weilan said. "They were two dudes that grew up in Philly that flew [from Los Angeles] into Philadelphia to get tattooed by me before the Super Bowl to get that on them. I was like, 'Man, don't you guys worry about jinxing it?' And their view was if they lost the Super Bowl after doing that, it would have been the most Philly thing possible — too overconfident before the big game."
In their defense, some Eagles players were feeling equally sure of themselves. Days before the big game, running back Corey Clement, who came up with a huge 22-yard touchdown reception in Super Bowl LII, put his appointment with Dan Czar on the books.
"He hit me up before the 'Bowl and said, 'Let's plan for Wednesday after the Super Bowl.' And I was like, wow, this guy is really trying to get in because I knew how busy he would be," said Czar, a tattoo artist at AC Ink in Somer Point, New Jersey, whose work is becoming increasingly popular in the sports and entertainment world. "He hit me up and was like, 'It's time for that Super Bowl tat. Let's go.' And once he told me it was an Eagle, I was wired. It was awesome."
The only direction Clement gave Czar was that he wanted "an Eagle ripping out of my arm." Czar laid down the design from there. Clement has proudly been showing off the final product in the days since.
Clement also got "SB LII" tattooed in small lettering down the side of his neck.
The ticket into this world for Czar was Johnny Manziel. A photographer he was friendly with called Czar up in February of 2017 and said that Manziel was looking to get the Eiffel Tower on the back of his forearm, STAT.
"He gave me two days' notice: 'Hey, I need you in Miami. Johnny wants to get some work.' And this is probably the first time I did anyone of any importance as far as that realm … so I dropped everything and went right down and tattooed him maybe at 1 in the morning," Czar said. "Two months later he proposed to his wife at the Eiffel Tower, so that was pretty cool."
From there Czar's NFL clientele list grew, and eventually included Eagles cornerback Sidney Jones, who got a "W" tattooed for his college, the University of Washington, as well as a rose for his mom. That's how Clement found Czar.
So far, the recent ink he gave Clement is the only request he has had from an Eagles player for an Eagles-themed tattoo, but Czar doesn't think it will be that way for long.
People all over the city are getting them. Some members of the military got leave so they could watch the game in their home city, and made sure to get inked while they were here. Same for some Philadelphia natives now living in other parts of the country — such as Boston — who wanted something to show off when they head back. According to the Professor, there were even out-of-towners with no real connection to the city or the Eagles who got caught up in the moment and decided to walk into the shop and have some work done.
"Stuff like that, the Eagles winning and all that, that's what tattooing is based on: celebrating personal landmarks or family landmarks," he said. "That's really the basis of tattoo."
Deshaun Watson's lawyer files motion for emergency hearing to get woman's ID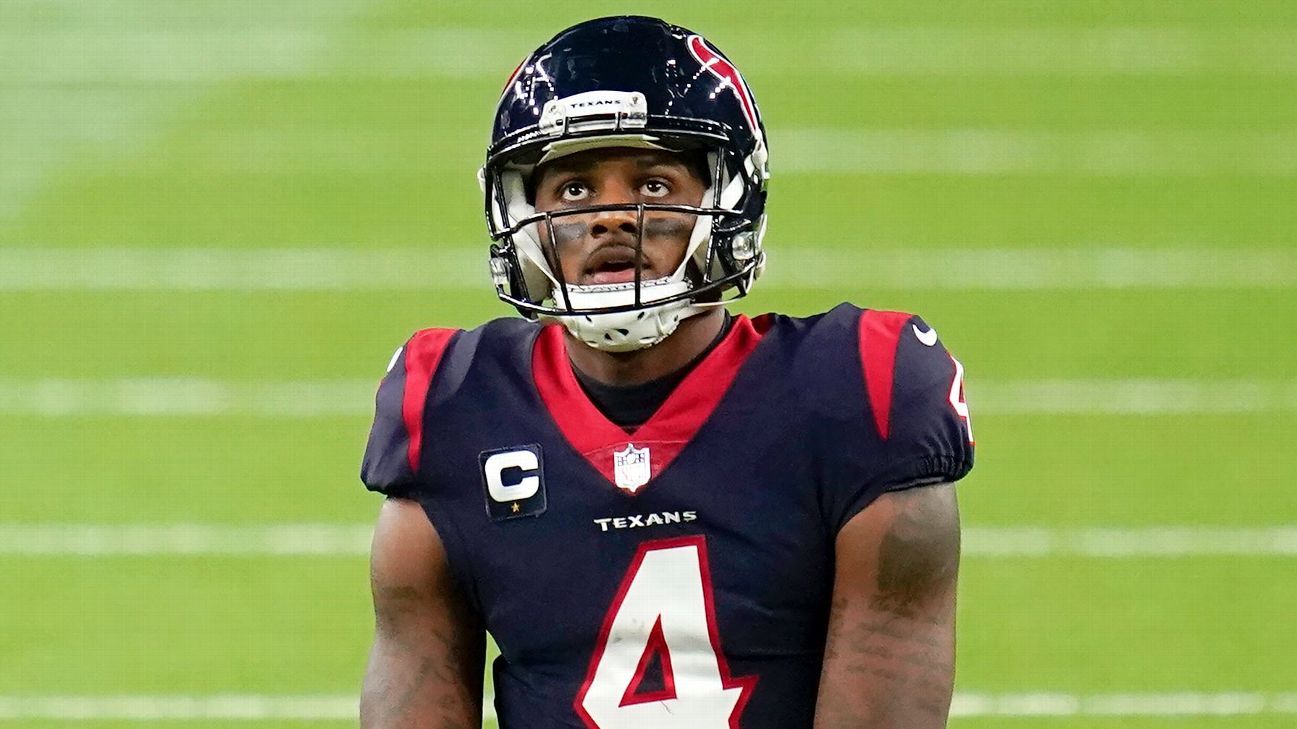 HOUSTON — Deshaun Watson's attorney, Rusty Hardin, has filed a motion for an emergency hearing, asking a judge to rule that lawyer Tony Buzbee has to identify one of the women who filed a lawsuit under the pseudonym of Jane Doe.
Of the 22 civil lawsuits filed against Watson alleging inappropriate behavior and sexual assault, only two women have been publicly identified. The motion filed Thursday pertains to lawsuit 2021-15937, which was filed March 18. Because these lawsuits were filed individually, Hardin would need to file a motion for each of the lawsuits filed.
"When we asked Mr. Buzbee to identify his clients weeks ago, he refused and told us to file a motion," Hardin said in a statement. "Today we filed that motion. As discussed in our filing, Mr. Buzbee's use of anonymous lawsuits violates Texas law and the basic concept of fairness.
"While I understand that anonymity often is used as a shield for victims, Mr. Buzbee is using it as a sword. While shielding his clients from public scrutiny, Mr. Buzbee continues to use their anonymous allegations to destroy Mr. Watson. This is simply not right. And we look forward to resolving these matters in court."
In the motion, Hardin writes that "because Plaintiff's counsel filed the actions anonymously, Mr. Watson's counsel can only speculate about Plaintiff's identity."
"Mr. Watson's counsel cannot in good conscience publicly respond to the specific allegations being made because any response would be based on dangerous speculation about the identity of the accusers," Hardin said in the motion. "It is easy to imagine the harm that would be caused if Ms. Doe was mistakenly identified.
"The only way to allow Mr. Watson to properly defend himself is for the Court to follow the law by requiring Ms. Doe to identify herself in her civil lawsuit."
The motion for the emergency hearing is because Watson's answer to the lawsuit is due on April 19, and "due to plaintiff's counsel's repeated refusals to identify for Mr. Watson's counsel the real name of Ms. Doe, Mr. Watson's counsel cannot fully evaluate or plead his defenses to her claims."
In a statement Tuesday, NFL spokesperson Brian McCarthy called the allegations against Watson "deeply disturbing," noting, "we take these issues very seriously."
McCarthy said that the league launched an investigation under its personal conduct policy last month after the first allegations and that the NFL is "continuing to closely monitor all developments in the matter."
Report — Former NFL player Phillip Adams kills 5 in South Carolina, then himself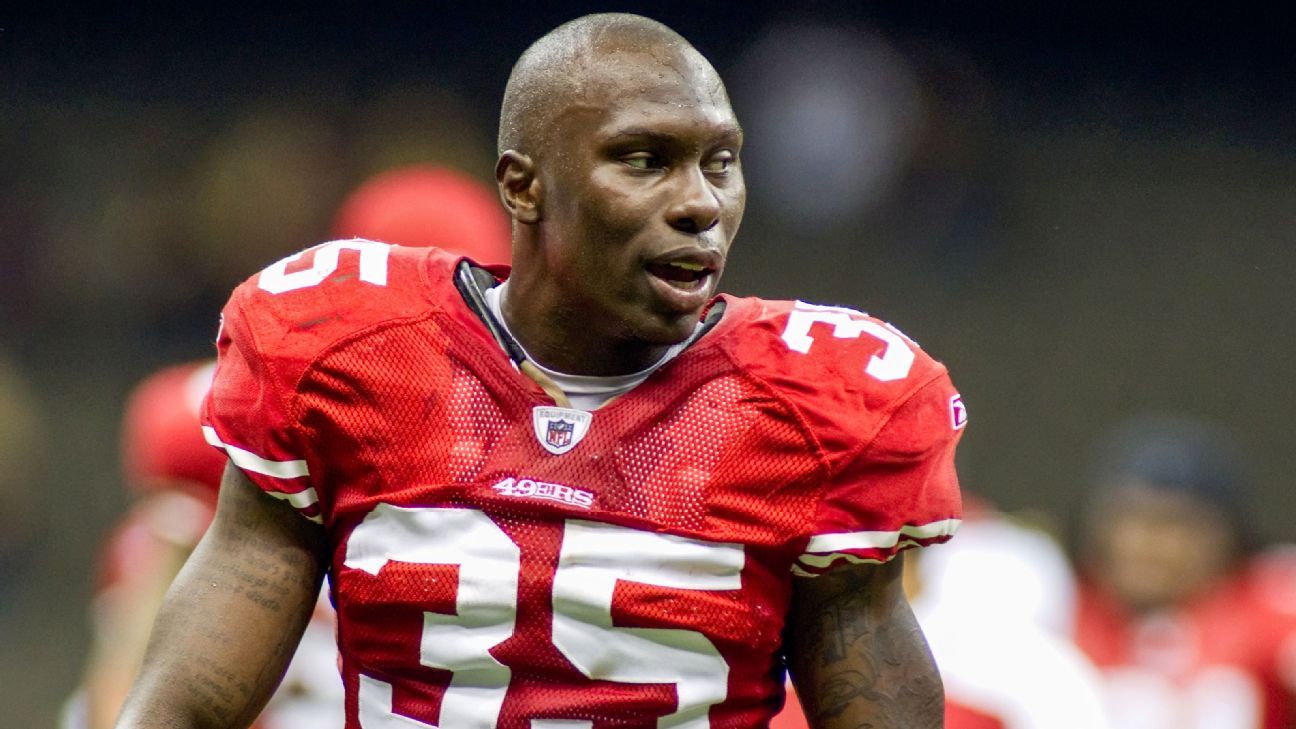 COLUMBIA, S.C. — The gunman who killed five people including a prominent doctor in South Carolina was former NFL pro Phillip Adams, who killed himself early Thursday, according to a source who was briefed on the investigation.
The source, who spoke on condition of anonymity because he wasn't authorized to speak publicly, said Adams' parents live near the doctor's home in Rock Hill, and that he had been treated by the doctor. The source said Phillips killed himself after midnight with a .45 caliber weapon.
The York County Sheriff's Office said they had searched for hours before finding the suspect in a nearby home.
The York County coroner's office said Dr. Robert Lesslie, 70, and his wife, Barbara Lesslie, 69, were pronounced dead at the scene along with grandchildren Adah Lesslie, 9, and Noah Lesslie, 5.
A man who had been working at the home, James Lewis, 38, from Gaston, was found shot to death outside, and a sixth person was hospitalized with "serious gunshot wounds," York County Sheriff's Office's spokesperson Trent Faris said.
Faris said deputies were called around 4:45 p.m. Wednesday to the Lesslies' home in the Rock Hill area, and spent hours searching for the suspect before finding him in a nearby home.
"We have found the person we believe is responsible and we are with him at this time and that's all I can say about the suspect," Faris said.
The investigation is ongoing, he said.
Dolphins' 2021 NFL draft options at RB: Najee Harris at No. 18 or wait? – Miami Dolphins Blog
MIAMI — Since the moment Alabama running back Najee Harris leaped over a Notre Dame defender en route to a 53-yard run during January's Rose Bowl, Miami Dolphins fans have been dreaming of the 6-foot-2, 232-pound playmaker wearing aqua on Sundays.
There has been plenty of debate about the Dolphins' No. 6 pick in the 2021 NFL draft, which is expected to be a pass-catcher with LSU's Ja'Marr Chase, Alabama's DeVonta Smith and Florida's Kyle Pitts as Miami's most likely options.
But let's focus on running backs, which could be a target for the Dolphins' other top picks at No. 18 as well as two second-round picks (Nos. 36 and 50).
The Dolphins are interested in drafting a feature running back, sources told ESPN, with added intrigue in bigger, complete backs.
Harris, who is listed by ESPN draft analysts Mel Kiper Jr., Todd McShay and Matt Miller as this draft's top-rated running back, was connected to Miami when he was a late add to the Dolphins' Senior Bowl roster. Harris seems likely to be available at No. 18, but much less likely to be there at No. 36. The dilemma is whether the Dolphins should take the plunge at No. 18, or see if there is better value in drafting a more premium position such as pass-rusher with Georgia's Azeez Ojulari, Miami's Jaelan Phillips and Michigan's Kwity Paye among the top options.
We start by taking a deeper look at the draft's top options. ESPN asked nine football analysts who their top-three prospects are in order, and the panel includes Kiper, McShay, Miller, three NFL scouts or personnel executives, a NFL running back and Running Back Academy draft prep coaches Jerry Seymour Jr. and Torri Harmon.
All nine listed the same three names, but in different orders — Harris, Clemson's Travis Etienne, and North Carolina's Javonte Williams. Beyond that, there was little consensus on order (see chart for full breakdown).
The results illustrate it is a pick-your-flavor type of running back class, so is Harris, Etienne or Williams worth the Dolphins' mid-first round pick?
"I don't think any of these backs are worth a first-round pick," said the AFC scout, who listed Etienne as the top-rated running back. He had higher grades on Wisconsin's Jonathan Taylor and LSU's Clyde Edwards-Helaire last year than the 2021 class.
Our ESPN draft analysts all selected Harris as the top running back, with Kiper noting, "he's a complete running back. He's good at everything — run, catch, block and he doesn't fumble."
Miller said Harris' "ability to run with power is exceptional at 230 pounds, but the agility, ability to create laterally and make people miss inside the tackle box stands out more." Miller also mentioned Williams "runs more violently than any back in this class."
Etienne received the highest vote total among our panel, and those who favored him pointed to his superior speed and explosiveness. The NFC personnel executive worried how Harris' lack of long runs would translate to the modern NFL, and noted Etienne could be effective in an Alvin Kamara-type of role.
Miami has done its homework. Dolphins co-offensive coordinator Eric Studesville led Etienne through drills at Clemson's pro day. Etienne said he would love to be coached by Studesville. Dolphins general manager Chris Grier and Studesville watched Williams at North Carolina's pro day. The Dolphins' staff spent a week with Harris at the Senior Bowl.
If Miami misses out on one of the top three rushers, a couple of our evaluators mentioned North Carolina's Michael Carter and Ohio State's Trey Sermon as leading the next tier of running back prospects. Both have limitations, though Sermon is the better fit when paired in a two-headed backfield with promising receiving back Myles Gaskin. Sermon is likely a third- or fourth-round pick.
The Dolphins did significant evaluation last year with the idea of potentially selecting a feature back, sources said, but with Taylor, Ohio State's J.K. Dobbins (Ravens) and Florida State's Cam Akers (Rams) on the board, they drafted developmental cornerback Noah Igbinoghene at No. 30 and right tackle Robert Hunt at No. 39. All three backs went in Round 2.
Taylor went No. 41 to the Indianapolis Colts, then finished third in the NFL in rushing with 1,169 yards and 11 touchdowns. Akers and Dobbins went No. 52 and No. 55, respectively, and both had successful rookie seasons. Igbinoghene struggled significantly as a backup outside cornerback and did not play much after September.
It's too early to give a final evaluation, but the decision to bypass Taylor appears like an early mistake. The Dolphins cannot afford to make the same mistake again.
Last season Miami attempted to build up its backfield piecemeal by signing Jordan Howard to what amounted to a five-game, five-million deal and trading a fifth-round pick for Matt Breida. Both moves failed, though Gaskin, a 2019 seventh-round pick, had a surprisingly strong season (584 yards and three touchdowns).
Conclusion
The Dolphins should use one of their four top-50 picks on Harris, Williams or Etienne to help second-year quarterback Tua Tagovailoa and complete the offense. Harris might be a bit of a reach at No. 18, but he's worth the chance if the Dolphins love the player.
In our poll, there wasn't a huge gap separating the players, so I'd opine that depending on how the draft board falls there might be better talent and positional value at No. 18 for the Dolphins to draft rather than use it on Harris there. Miami selecting Williams at No. 36 seems more like the ideal solution. Though if Miami is eyeing Williams or any running back early in Round 2, it needs to possibly trade ahead of the running back-needy New York Jets (No. 34) and Atlanta Falcons (No. 35).