Peter Moylan agrees to deal to return to Atlanta Braves
The Atlanta Braves have reached a deal with veteran reliever Peter Moylan, a source told ESPN's Jerry Crasnick.
Moylan, 39, tied for the American League lead with 79 appearances last season for the Kansas City Royals and had a 3.49 ERA in 59⅓ innings.
The right-hander has pitched eight of his 11 major league seasons with the Braves but spent the past two seasons with the Royals. He also pitched for the Los Angeles Dodgers in 2013.
In 460 career appearances, Moylan is 24-9 with four saves and a 3.00 ERA in 390⅓ innings.
Tampa Bay Rays decline 2021 options on Charlie Morton, Mike Zunino
The Tampa Bay Rays have declined the 2021 options on starting pitcher Charlie Morton and catcher Mike Zunino, general manager Erik Neander said Friday.
Morton was scheduled to make $15 million in 2021, while Zunino was slotted for $4.5 million. Both players are now eligible for free agency.
Neander told reporters that he was open to bringing back both players for lesser deals.
Morton was 2-2 with a 4.74 ERA in nine starts during the regular season for the Rays, and he went 3-1 with a 2.70 ERA and 23 strikeouts in the postseason — including a Game 7 victory over Houston in the ALCS — as Tampa Bay lost to the Los Angeles Dodgers in the World Series.
Zunino had four home runs and hit only .147 with 10 RBIs during the pandemic-shortened season, but he had some huge hits in the playoffs, swatting four home runs.
Angels to bring in at least 7 candidates for GM position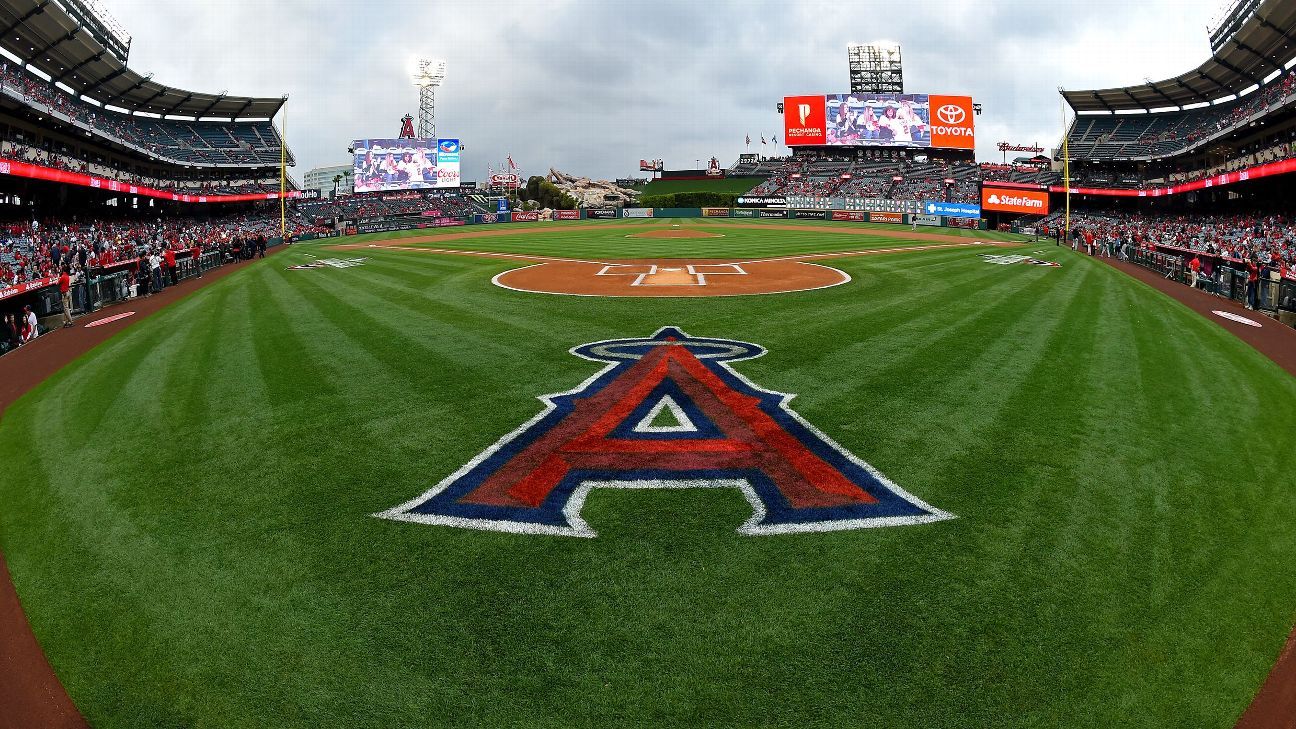 The Los Angeles Angels have interviewed or will interview at least seven executives for their open general manager role.
Sources told ESPN the list includes Athletics assistant general manager/director of player personnel Billy Owens, Padres senior advisor/director of player personnel Logan White, Nationals special assistant to the general manager Dan Jennings, Cubs senior VP for player personnel Jason McLeod, former Marlins president of baseball operations Michael Hill and two Diamondbacks executives with the title senior vice president and assistant GM: Amiel Sawdaye and Jared Porter.
This list is notable because all of the candidates have backgrounds in scouting more so than administration. Most of these candidates are seen as more traditional (leaning more toward scouting in player evaluation) than progressive (leaning more toward analytics). Going back to the early Athletics clubs run by Billy Beane as portrayed in "Moneyball" and to the more recent Astros clubs run by Jeff Luhnow, baseball has been trending toward executives with a more analytical, increasingly corporate approaches, rather than executives with a background in scouting.
In 2013 and 2014, Hill was the Marlins' president of baseball operations while Jennings was the general manager, before Jennings moved into the dugout as interim manager. Hill left the Marlins earlier this month when his contract expired; he spent 18 years with the club in various roles. Three candidates are from the Theo Epstein tree: Porter and McLeod (Red Sox and Cubs) and Sawdaye (Red Sox). Owens and White are both longtime top scouts with input across multiple departments at the highest levels.
The Angels' interview process is still in the first phase, held at least in part over video conference. The Angels' GM job came open when Billy Eppler was fired last month after the club finished 26-34.
Chicago White Sox's Tony La Russa announcement uses AJ Hinch's signature
CHICAGO — A glitch in a graphic file that was emailed to some fans announcing the Chicago White Sox's hiring of new manager Tony La Russa on Thursday contained a signature of AJ Hinch on a picture of La Russa.
The mistake was due to multiple variations of the graphic being prepared for various candidates, according to a team source, although Hinch was never interviewed.
The file ended up in the finished product that was emailed on Thursday as part of the La Russa announcement.
@whitesox email announcement appears to have AJ Hinch Signature. Looks like it was corrected on Twitter. @SoxOn35th @SouthSideSox @SoxMach_pnoles pic.twitter.com/m64LcrshZG

— Gabe (@GabeNotDave) October 29, 2020
Hinch, a rumored candidate for the job, was likely on an initial list of candidates that got folded into the graphic-making process.
Sources told ESPN's Buster Olney on Thursday night that the Detroit Tigers have made progress in finalizing a deal with Hinch to be their next manager, although the agreement is not finalized.
The White Sox later tweeted a corrected version of the picture with La Russa's signature on it.