A defamation lawsuit filed against Major League Baseball and the Los Angeles Angels by Brian Harkins, the longtime clubhouse attendant who was fired for supplying illegal ball-doctoring substances to pitchers, has been struck down in Orange County Superior Court.
Judge Geoffrey T. Glass granted the defendants' motion to dismiss Harkins' complaint, stating there was not enough evidence to prove Harkins had been defamed in the wake of his firing.
A hearing was held on Jan. 21 to determine whether the case would move forward, and the judge's ruling was released Monday. Dan Rasmussen, an attorney for Harkins, said he plans to appeal.
Harkins was fired last March, ending a nearly four-decade run with the Angels, after the organization was informed by MLB that he was providing pitchers with an illegal blend of rosin and pine tar.
Harkins' original complaint, alleging defamation and false light, outlined the reasons applying rosin and pine tar on baseballs has been a long-held, accepted practice done largely for safety reasons and stated that the publicity surrounding his firing unfairly cast him in a negative light that impacted his ability to find employment.
MLB and the Angels filed a motion to dismiss Harkins' complaint in early November. In an opposition to that motion, Harkins' lawyers aimed to capture the widespread use of Harkins' concoction and show that others had not been punished for similar, if not more serious, transgressions. It included a January 2019 text message from Gerrit Cole in which he clearly asked Harkins for his blend, as well as notes from a phone conversation in which Justin Verlander allegedly told Harkins that MLB began to crack down on pitchers' use of ball-doctoring substances when it learned teams were conducting studies to concoct more advanced blends in order to maximize pitchers' spin rates.
The opposition also included declarations from longtime major league players Wally Joyner and Mike Sweeney defending Harkins and named several pitchers — including Corey Kluber, Max Scherzer, Felix Hernandez and Adam Wainwright, as well as several current and former Angels — who previously asked Harkins for his blend.
In its decision, the court weighed three central issues — whether Harkins was truly fired because of his concoction of rosin and pine tar, whether he provided it to pitchers and whether doing so was illegal. The fact Harkins didn't dispute the first two issues and that the third is supported by Rule 6.02(c) hurt the plaintiff's side.
Another factor was that comments from MLB and the Angels toward Harkins were made in private, and that subsequent reports about the reason for his firing were attributed to unnamed sources.
"This is not to say that the termination was justified under the circumstances," the judge's ruling read, "only that the plaintiff cannot show that these statements were false and defamatory."
Can't comment on Mickey Callaway during MLB investigation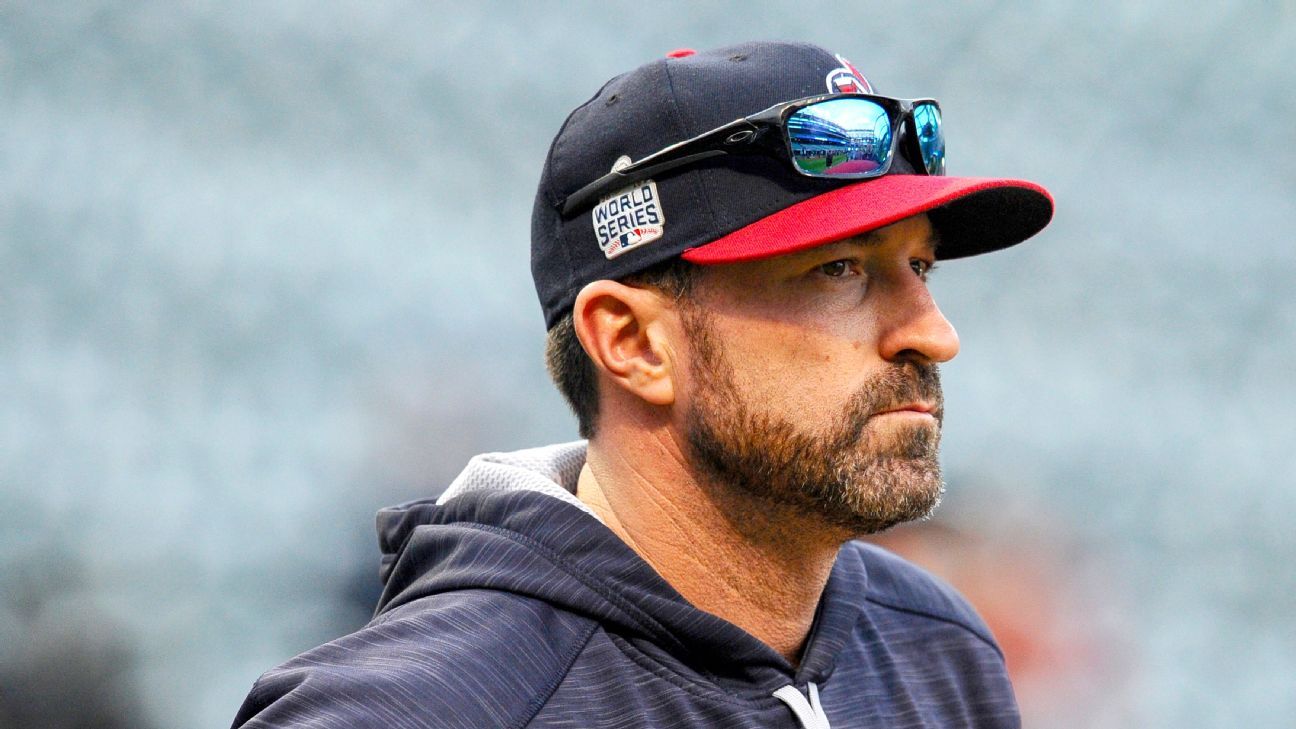 CLEVELAND — Indians president of baseball operations Chris Antonetti said Wednesday that he couldn't comment on his previous remarks about Mickey Callaway's conduct due to Major League Baseball's ongoing investigation into sexual harassment allegations against the team's former pitching coach.
Antonetti joined Terry Francona for the manager's Zoom availability from training camp in Arizona, a day after a story by The Athletic said several former Indians employees had come forward in the past month to say the team's front office was aware of Callaway's behavior.
The unidentified employees responded to Antonetti's public comments on Feb. 4 that he didn't know about Callaway's lewd actions until he read a previous Athletic story.
At the time, Antonetti said "there had never been any complaints against Mickey in his time with us, either to me or to our human resources department or other leaders."
Antonetti was asked Wednesday if he stood by his earlier comments.
"I very much want to answer that," he said. "At this point I'm not able to. The last time we talked, the investigation had not yet started, so I had more latitude with what I was able to share. With the ongoing investigation, the most important thing is that the investigation is able to maintain its integrity, its thoroughness, its impartiality.
"And I don't want to do anything that would jeopardize that investigation. As importantly, we look forward to learning what that investigation reveals so we can make sure that we address everything in totality and not in piecemeal."
On Tuesday, Francona said there was no deliberate attempt to cover up for Callaway, who was with the Cleveland team from 2010 to 2017 — serving as the pitching coach for five years — before he was hired as manager of the New York Mets.
Callaway has been suspended as the Los Angeles Angels pitching coach, pending the outcome of MLB's investigation.
Antonetti said he should have been the one to deliver the team's message Tuesday, not Francona. He reiterated that the team is "fully cooperating with the investigation."
In the most recent story, the husband of a woman who had an extramarital affair with Callaway contacted the Cleveland team multiple times to complain about his behavior in 2017. Callaway told The Athletic that "any relationship in which I was engaged has been consensual, and my conduct was in no way intended to be disrespectful to any women involved.″
One Cleveland employee told The Athletic that Callaway's behavior was "the worst-kept secret in the organization."
Antonetti, who has been with the Cleveland organization since 1999, said the team has already taken steps toward "building an inclusive culture."
Former Baltimore Orioles manager Joe Altobelli dies at 88
Former major league manager Joe Altobelli, who guided the 1983 Baltimore Orioles to a World Series title, has died at the age of 88, the team announced Wednesday. He was 88.
"The Orioles are saddened to learn of the passing of former manager Joe Altobelli, who led Baltimore to a World Championship in 1983, his first season at the helm," the team said in a statement posted to Twitter. "A tremendous leadder, Altobelli's compassion, skill, and baseball expertise contributed to the Hall of Fame careers of Eddie Murray, Jim Palmer, and Cal Ripken, Jr. We send our sympathies to Altobelli's family and many friends throughout the game."
In addition to the Orioles, Altobelli also managed the San Francisco Giants (1977-79) and the Chicago Cubs (1991). He had a career record of 437-407.
He reached the major leagues as a player with the Cleveland Indians and Minnesota Twins.
Washington Nationals lefty Jon Lester to have thyroid gland removed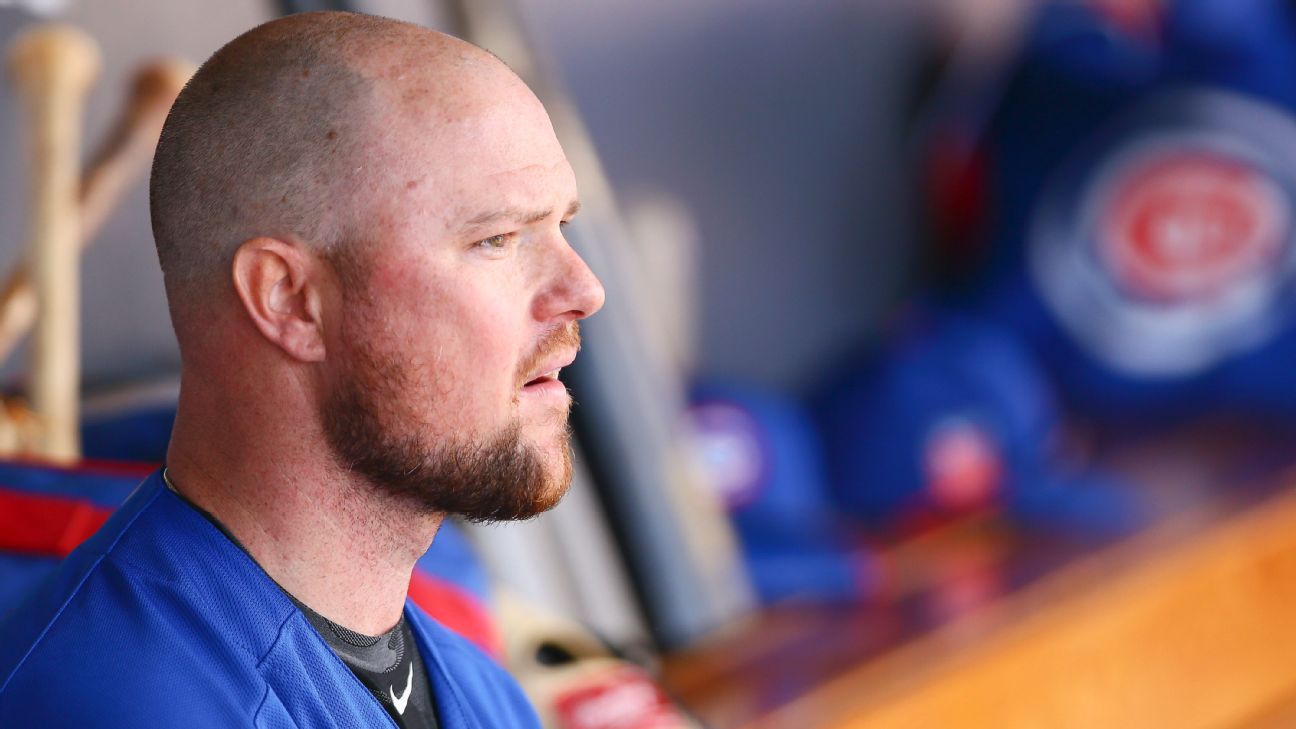 Washington Nationals left-hander Jon Lester will have surgery to have thyroid gland removed, manager Dave Martinez said Wednesday.
Lester will leave spring training in West Palm Beach, Florida, and fly to New York for the procedure.
Martinez said the 37-year-old starting pitcher is expected to be back at camp in about five to seven days.
In 2006, Lester's rookie season with the Boston Red Sox ended early because he was diagnosed with a form of lymphoma. He had chemotherapy and returned the next season.
He is entering his 16th year in the majors. Lester was a free agent and joined the Nationals on a $5 million, one-year contract after playing the past six seasons with the Chicago Cubs.