ENGLEWOOD, Colo. — John Elway and the Denver Broncos wanted George Paton to be the team's new general manager so much, Paton was given a longer deal than Elway ever had in the same job.
Paton, who has spent the last 13 years with the Minnesota Vikings, has agreed to a six-year deal to be the Broncos' general manager, sources told ESPN's Adam Schefter. The Broncos announced Paton's hiring but did not disclose terms.
Paton had spent most of Tuesday in Denver for what was a second interview for him with team officials, and had returned to Minnesota Tuesday night.
Elway had promised to find the "best candidate, the best person" for the job. The Broncos also interviewed New Orleans Saints assistant general manager Terry Fotenot, Chicago Bears assistant director of player personnel Champ Kelly, the New England Patriots' Dave Ziegler and the Broncos' director of college scouting Brian Stark.
"Early in this process, it became clear why George has been such a coveted GM candidate for so many years. He is a proven evaluator who knows every detail of leading football operations. With his experience in all aspects of the job — the college and pro sides, salary cap, trades, working with the head coach and bringing the staff together — George is more than ready to succeed in this role," Elway said in a statement. "George has waited and worked for the right opportunity, which shows that he is smart and serious about winning. We're thrilled to name George Paton as general manager of the Denver Broncos."
Paton and Fotenot, who did his interview virtually because the Saints are still in the playoffs, were each interviewed a second time Tuesday.
Elway, who has been the Broncos' top football decision maker since 2011, announced last week he was stepping away from the day-to-day personal operations, but would remain as president of football operations at least through the final year of his current contract.
Elway also said last week he didn't think the team's current ownership battle between Pat Bowlen's children would impact the Broncos' ability to secure what he believed would be a top candidate. Paton's six-year deal would likely bridge any potential change in the team's ownership in the coming years.
Paton has control over the team's roster, free agency and the draft. The Broncos have missed the playoffs in five consecutive seasons since the Super Bowl 50 win and finished this past season 5-11.
The team faces contract option decisions on linebacker Von Miller and Kareem Jackson and Pro Bowl safety Justin Simmons is scheduled to be among the team's unrestricted free agents. A decision about the plan at quarterback also is among the front-burner issues for the Broncos.
The team has one of the youngest rosters in the league, enough salary cap room to participate in the open market and Elway and team president and CEO Joe Ellis each promised in recent days the new general manager would have "the resources" to make improvements.
"In many ways, I feel like this team is a sleeping giant. For me, it is the right place and the right time for this opportunity," Paton said in a statement. "… While it is difficult to leave the Vikings, the relationships I enjoyed in Minnesota are for life.
Paton added: "… Drafting and developing players is the No. 1 priority. We will be aggressive — but not reckless — in adding talent to our roster."
Paton has been particularly selective with general manager openings over the years. Last year following Kevin Stefanski's departure for Cleveland, Paton was a finalist for the Cleveland Browns' general manager position but pulled his name from contention on Jan. 24, 2020, two days after he visited for an in-person interview.
Paton was also sought after for openings with Detroit — this cycle and previously when the Detroit Lions hired former GM Bob Quinn — Green Bay, San Francisco, the Los Angeles Rams and the New York Jets.
Paton is widely considered among the top talent evaluators on the Vikings' personnel staff and his exit leaves Minnesota with a big void in the front office. Ryan Monnens, the current director of pro scouting, could be in line to replace Paton this offseason.
ESPN's Courtney Cronin contributed to this report.
Baltimore Ravens to release veteran RB Mark Ingram, sources say
OWINGS MILLS, Md. — A year after leading Lamar Jackson's MVP campaign with the mantra "Big Truss," running back Mark Ingram will be released by the Baltimore Ravens on Tuesday, league sources told ESPN's Adam Schefter.
Ingram, 31, was a healthy scratch for four of the Ravens' final five contests this season, including both playoff games. The Ravens will create $5 million in salary-cap room by releasing the 10-year veteran.
A Pro Bowl player in 2019, Ingram didn't have the same explosiveness this campaign, and he was slowly phased out of the Ravens' game plan, finishing with a career-low 72 carries. Baltimore ended up with the No. 1 rushing attack in the NFL by relying on rookie J.K. Dobbins and Gus Edwards.
Ingram said his goodbye to the Ravens via social media on Monday, calling the team "a first class organization."
Ingram posted on Twitter: "I love the real ones in flock nation that supported me and showed luv! My blood brothers, whats understood Ain gotta be explained. Best is still ahead, cant wait! Watch God work. #GodWins #BigTrussForever."
Thank you Mr.Bisciotti and the Ravens for being a first class organization. I love the real ones in flock nation that supported me and showed luv! My blood brothers, whats understood Ain gotta be explained. Best is still ahead, cant wait! Watch God work.#GodWins #BigTrussForever pic.twitter.com/Hx0GZrSIrz

— Mark Ingram II (@markingram21) January 19, 2021
Ingram, a first-round pick by the Saints in 2011, spent his first eight seasons in New Orleans and reached the Pro Bowl in 2014 and '17. He signed a three-year, $15 million deal with Baltimore in 2019, immediately injecting high energy and leadership into the locker room.
Ingram gained 1,018 yards and scored 10 touchdowns in his first season with the Ravens, championing Jackson's run for NFL MVP by exclaiming "Big Truss" in postgame news conferences.
In 2020, Ingram lost his starting job midway through the season and continued to mentor Dobbins, the player who replaced him.
"Mark is an unbelievable guy — a big brother to me," the rookie said at the end of the regular season. "He still texts me every day. He's still happy for me every day. He actually helped me with the process, teaching me things to do to help me be mentally prepared, to stay locked in. He's just an amazing guy."
Ingram was scheduled to earn $5 million in 2021, the final year of his contract.
Baltimore Ravens' Lamar Jackson shouts out 'Bills Mafia' for donating $360,000 to charity
OWINGS MILLS, Md. — Baltimore Ravens quarterback Lamar Jackson expressed his gratitude on Monday to the Buffalo Bills fan base, whose donations have reached $360,000 to one of his favorite charities.
"Appreciate that Bills Mafia," Jackson wrote on Twitter. "Means a lot not to only me but those kids as well."
The outpouring of support to the "Blessings in a Backpack" Louisville chapter began Saturday night, after the Bills' 17-3 victory over the visiting Ravens in their AFC divisional playoff game, during which the reigning NFL MVP was ruled out late in the third quarter with a concussion.
As of Monday, there have been 13,600 individual donations from Bills fans, who are affectionately known as "Bills Mafia."
"It's just been overwhelming — in the best possible way," said Nikki Grizzle of "Blessings in a Backpack."
Jackson, a Heisman Trophy winner at the University of Louisville, had raised $25,000 for the charity through autograph signings in 2018. In less than a day following Buffalo's playoff win over Baltimore, Bills fans had raised over 10 times that amount.
The organization's mission is to mobilize communities, individuals and resources to provide food on the weekends for elementary school children across America who might otherwise go hungry. According to its website, the program can feed one child on the weekends for a 38-week school year for $130.
This is the latest charitable gesture by Bills fans. At the end of the 2017 regular season, when quarterback Andy Dalton led the Cincinnati Bengals to a win that helped the Bills qualify for the playoffs, they did something similar for Dalton.
Bills fans also donated in droves earlier this season to John R. Oishei Children's Hospital after it was announced that Buffalo quarterback Josh Allen's grandmother had died. Donations to that cause eclipsed $1 million.
ESPN's Mike Reiss contributed to this article.
NFL changes 2021 scouting combine format because of COVID-19 pandemic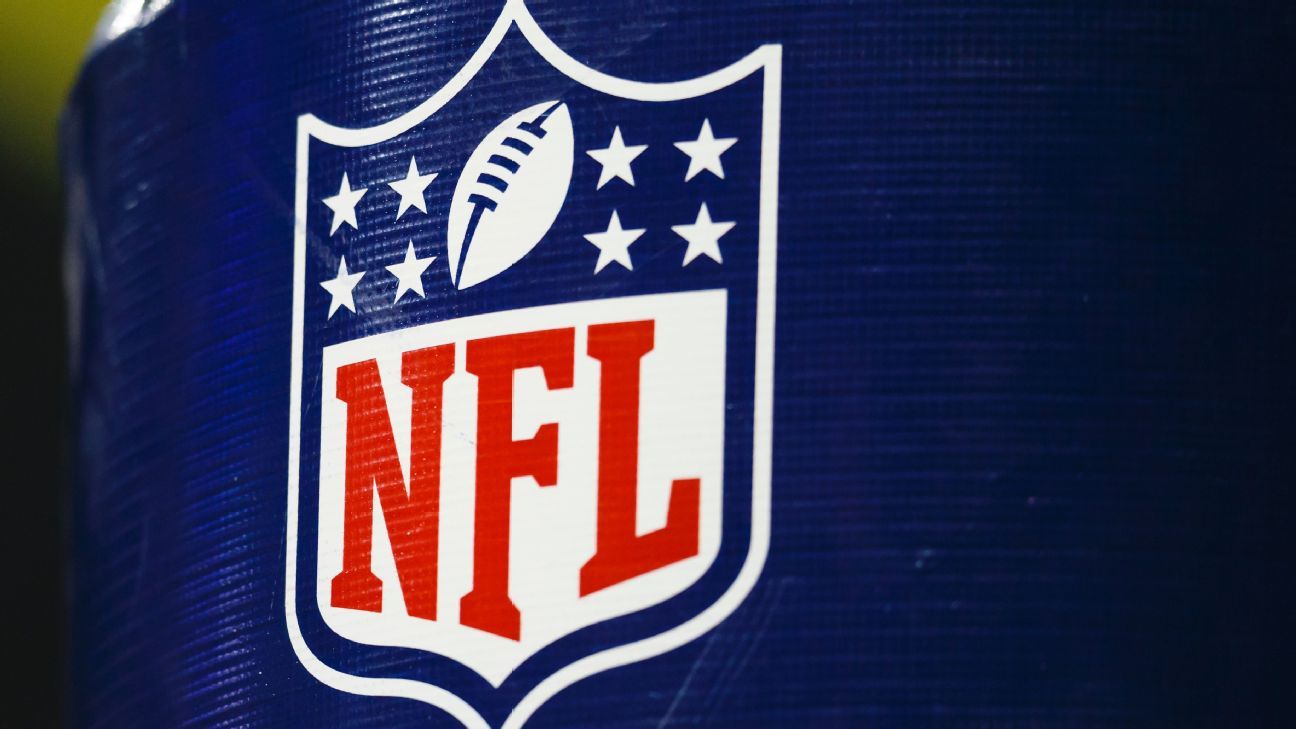 The NFL's coaches, scouts and personnel executives will not descend on Indianapolis in February for the annual scouting combine, as the league has altered the event to deal with the coronavirus pandemic.
The combine, which has been held in Indianapolis since 1987, will be modified because of COVID-19 precautions. In a memo obtained by ESPN that was sent Monday to team executives, athletic trainers, team physicians and head coaches, the NFL outlined the format for this year's run-up to the draft.
Routinely, around 330 of the draft's top prospects are invited to the combine each year, an event whose official name is the National Invitational Camp.
The prospects are put through on-field workouts, a battery of psychological testing, in-person interviews with individual teams and an extensive medical exam.
This year, all on-field workouts will be conducted at on-campus pro days, and Monday's memo outlines that the league will try to have as much uniformity in the on-field drills as possible to give teams the ability to compare the workouts from one site to another. The memo does not specifically outline what COVID-19 precautions will be in place at the on-campus pro days but indicates that more details about how team personnel are to attend the pro days will come at a later date.
All interviews between the prospects and team officials will be conducted virtually, as will the psychological testing. The memo said the schedule for interviews will be coordinated by the staff at the NIC.
The medical exams, for the most part, are expected to be conducted in a combination of virtual interviews between players and each team's medical staffs, to go with exams done at medical facilities near the prospect's home campus.
A select number of prospects, the memo said, will be asked to travel to one or more designated sites for a more comprehensive exam — "likely in early April," according to the memo — that can be attended by one physician and one athletic trainer from each team.
Those in-person exams are expected to be conducted over a two- or three-day period. The memo said more specifics will be sent to teams in the weeks to come.