DUNEDIN, Fla. — Toronto Blue Jays right-hander Marcus Stroman has undergone an MRI that found inflammation in his throwing shoulder.
Stroman expects to resume throwing in the next three to five days.
"I know that I'll be back, hopefully the very beginning of the season," Stroman said.
Stroman said the MRI showed that his shoulder is structurally fine.
"Super clean, so I was happy with that," Stroman said. "Just a bit of inflammation. It's something that I could probably get through if I needed to get through it. This is something that I rather deal with now, get it out now rather than something that lingers throughout the year."
Stroman went 13-9 with a 3.09 ERA last year. He struck out 164, two shy of his career high, and walked 62 in 201 innings.
Stroman, 26, is eligible for free agency after the 2020 season. He says he is open to negotiating a multiyear contract.
The MLB teams with the most serious work still to do this offseason
I write this with great respect for my many friends who are Mets fans: It might be redundant to say they are irrational. It wasn't surprising, then, that within a few weeks of Steve Cohen being installed as the team's new owner, some among the Mets' faithful — their suffering made possible by years of watching the team seemingly aim to finish second in bidding wars — began griping about the lack of a big, bold move.
Never mind that the start of spring training is still many weeks away. Never mind that this winter market was painfully slow to begin with. Never mind that the Mets had already distinguished themselves from the inactivity of other teams by executing two relatively aggressive moves, signing catcher James McCann to a four-year, $40.6 million contract and reliever Trevor May to a two-year, $15.5 million deal.
Former Oakland Athletics pitcher Dave Stewart bids $115 million on share of Oakland Coliseum
Former Oakland Athletics pitcher Dave Stewart submitted a $115 million bid to buy the city of Oakland's share of the Coliseum with plans to develop the site, he told the San Francisco Chronicle.
With both the NBA's Warriors and NFL's Raiders leaving the site in recent years, the A's are the last pro team using the Coliseum. The team has undergone steps to build a new ballpark at Howard Terminal, about seven miles uptown.
The A's currently own the other half of the Coliseum.
In a Tweet on Saturday night, Stewart, who grew up in the area, said doing "right by our community" is the driving force behind the bid. He told the Chronicle he has ideas of developing the area and potentially building a new stadium there if plans for the Howard Terminal ballpark fall through.
Home has ALWAYS been where my heart is. Oakland is every bit of who and why I am… An opportunity to do right by our community, keep our community, to do BETTER by our community is the only driving force for me in this. #wishusluck #Godspeed https://t.co/zwy3ocDgsk

— Dave "Smoke" Stewart (@Dsmoke34) January 17, 2021
Stewart, 63, played parts of eight seasons in Oakland and helped the team win a World Series in 1989.
Tri-City ValleyCats suing Major League Baseball, Houston Astros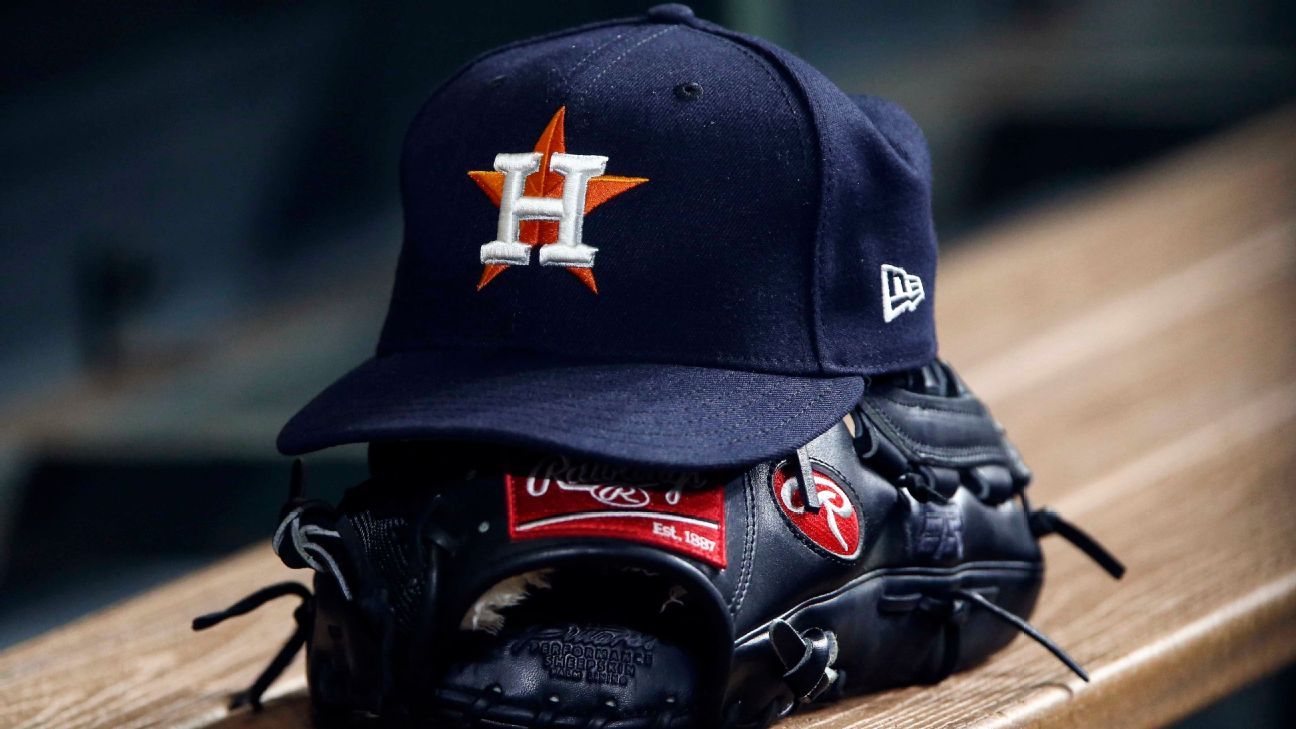 TROY, N.Y. — Left in the lurch by minor league contraction, the Tri-City ValleyCats have filed a lawsuit against Major League Baseball and the Houston Astros.
The suit, filed Thursday in New York State Supreme Court, seeks more than $15 million, ValleyCats chairman Doug Gladstone told the Albany Times-Union. The move comes in response to MLB's decision to drop 42 minor league affiliates.
The ValleyCats played in the now-defunct New York-Penn League, operating as a short-season affiliate of the Astros for 18 seasons.
Gladstone told the Times-Union the loss of the affiliation greatly affected the value of the franchise, which was moved from Pittsfield, Massachusetts, to Troy in 2002 by Gladstone's late father. It had previously been located in Little Falls, New York.
The ValleyCats won three New York-Penn League championships and drew more than 4,000 fans per game for 11 straight seasons, from 2008-18.
In their most recent season, Tri-City had the third-highest attendance in the 14-team league, averaging more than 3,869. The only two teams that were higher, Brooklyn and Hudson Valley, survived with moves to a new league.
The team is joining the independent Frontier League and will continue to play its home games at Joseph L. Bruno Stadium.