TAMPA, Fla. — Russell Wilson's childhood visions became a reality Monday as he reported to the New York Yankees' spring training facility, and donned the pinstripes for the first time.
The Super Bowl-winning Seattle Seahawks quarterback will be spending the next five days with the Yankees following a trade last week that sent him from the Texas Rangers' organization to New York's.
Perhaps the highlight of Wilson's arrival will come late Monday afternoon, when Yankees batting practice Group 2 takes center stage. Wilson will join Yankees sluggers Giancarlo Stanton, Aaron Judge, Gary Sanchez and Greg Bird for a few rounds of live hitting.
"It's definitely one of the coolest things I've ever done," Wilson said about putting on a Yankees jersey for the first time, with a nod to Babe Ruth. "I tried to get No. 3, but I think somebody had it already.
"Ever since I was a young kid I always dreamed to be a Yankee. I always watched them. My favorite player was Derek Jeter growing up, watching him, his professionalism and how he played."
Wilson's late father, Harrison Wilson III, was a lifelong Yankees fan. Before he died in 2010 following complications related to diabetes, the elder Wilson hoped his multi-sport-playing son might one day play for his favorite team.
"I always told my dad I'd be a New York Yankee, and now I'm here," Wilson said.
Although Wilson is officially on the Yankees' spring training roster, he won't be playing in any games. Manager Aaron Boone has stressed that Wilson's primary duty is to simply enjoy himself.
Before stepping into the cage, Wilson fielded ground balls at second base. In addition to making routine throws to first base, he also worked on his double-play pivots with shortstop Didi Gregorius. Wilson told Gregorius it was his first time taking ground balls in a year and a half.
"I told him it does not look like it," Gregorius said. "He did not look rusty at all."
Despite the circus-like atmosphere Wilson's arrival at Steinbrenner Field has created, he told reporters in a news conference that his appearance here was sincere.
"Some people always, for me, get confused on 'is this just a stunt' or whatever. They don't know me. If you really know me, baseball's been part of my blood," Wilson said. "It's been a part of who I am and where I've come from and what I've done. When you see me make plays on the football field, a lot of that's a direct correlation to baseball."
Although he wants his players to pick Wilson's brain about leadership, Boone has kept his charges to Wilson simple.
"I don't want him to feel like he's got to address this or do that. I want him to kind of come in and just kind of be himself, and get to know us and enjoy himself. A lot of our guys will benefit from him being in camp. It's exciting to see how excited he is about being here."
Yankees like Oregon-born Seahawks fan Brandon Drury are ready to see how this week unfolds.
"The guy's a winner," Drury said. "Whether it's baseball or off-the-field stuff. Even mental stuff. … I know he's really smart and he studies the game and he cares."
Wilson, who played college baseball at North Carolina State, was drafted in the fourth round of the 2010 MLB draft by the Colorado Rockies. The Rangers acquired him from Colorado in 2013. Wilson spent parts of two seasons playing Class A ball in the Rockies' organization before he was selected in the third round of the 2012 NFL Draft by Seattle.
"I'm going to immerse myself in everything that they're doing," Wilson said of the Yankees. "I want to learn as much as I can and also compete as much as I can."
ESPN's Jenna Laine and Jon Scher contributed to this report.
The MLB teams with the most serious work still to do this offseason
I write this with great respect for my many friends who are Mets fans: It might be redundant to say they are irrational. It wasn't surprising, then, that within a few weeks of Steve Cohen being installed as the team's new owner, some among the Mets' faithful — their suffering made possible by years of watching the team seemingly aim to finish second in bidding wars — began griping about the lack of a big, bold move.
Never mind that the start of spring training is still many weeks away. Never mind that this winter market was painfully slow to begin with. Never mind that the Mets had already distinguished themselves from the inactivity of other teams by executing two relatively aggressive moves, signing catcher James McCann to a four-year, $40.6 million contract and reliever Trevor May to a two-year, $15.5 million deal.
Former Oakland Athletics pitcher Dave Stewart bids $115 million on share of Oakland Coliseum
Former Oakland Athletics pitcher Dave Stewart submitted a $115 million bid to buy the city of Oakland's share of the Coliseum with plans to develop the site, he told the San Francisco Chronicle.
With both the NBA's Warriors and NFL's Raiders leaving the site in recent years, the A's are the last pro team using the Coliseum. The team has undergone steps to build a new ballpark at Howard Terminal, about seven miles uptown.
The A's currently own the other half of the Coliseum.
In a Tweet on Saturday night, Stewart, who grew up in the area, said doing "right by our community" is the driving force behind the bid. He told the Chronicle he has ideas of developing the area and potentially building a new stadium there if plans for the Howard Terminal ballpark fall through.
Home has ALWAYS been where my heart is. Oakland is every bit of who and why I am… An opportunity to do right by our community, keep our community, to do BETTER by our community is the only driving force for me in this. #wishusluck #Godspeed https://t.co/zwy3ocDgsk

— Dave "Smoke" Stewart (@Dsmoke34) January 17, 2021
Stewart, 63, played parts of eight seasons in Oakland and helped the team win a World Series in 1989.
Tri-City ValleyCats suing Major League Baseball, Houston Astros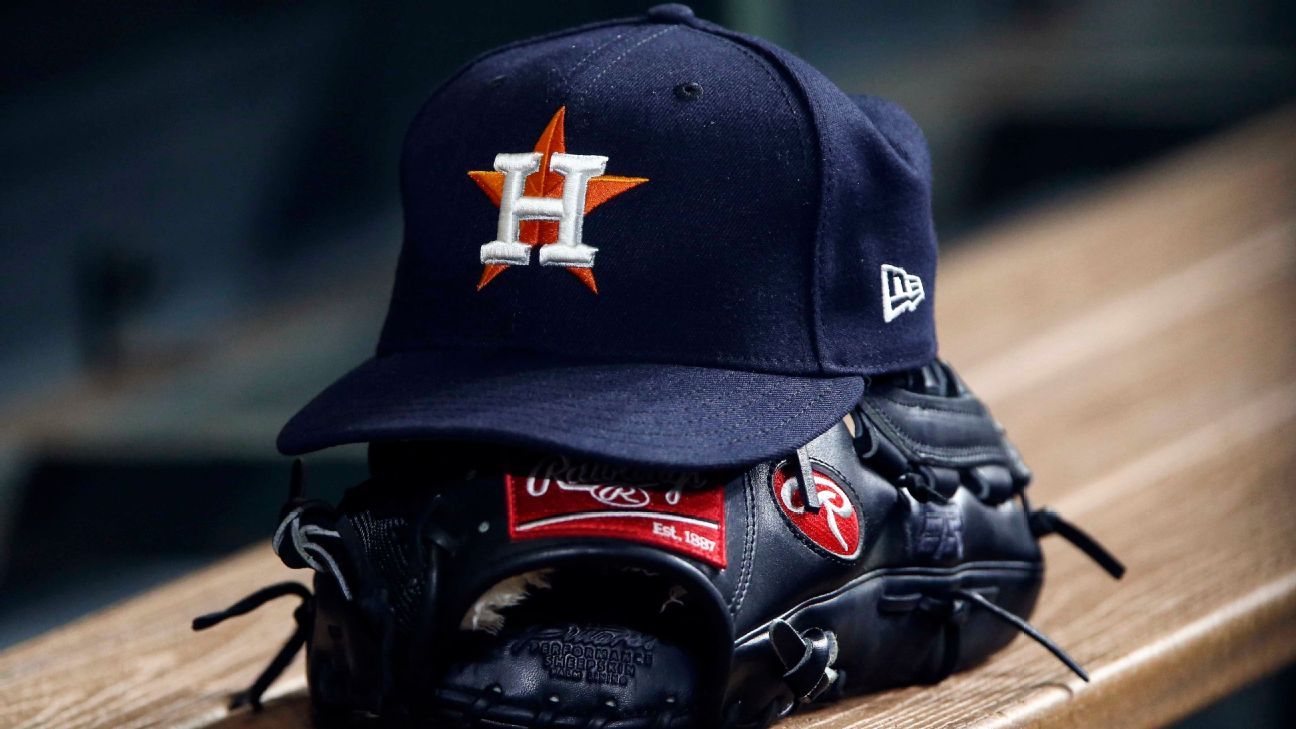 TROY, N.Y. — Left in the lurch by minor league contraction, the Tri-City ValleyCats have filed a lawsuit against Major League Baseball and the Houston Astros.
The suit, filed Thursday in New York State Supreme Court, seeks more than $15 million, ValleyCats chairman Doug Gladstone told the Albany Times-Union. The move comes in response to MLB's decision to drop 42 minor league affiliates.
The ValleyCats played in the now-defunct New York-Penn League, operating as a short-season affiliate of the Astros for 18 seasons.
Gladstone told the Times-Union the loss of the affiliation greatly affected the value of the franchise, which was moved from Pittsfield, Massachusetts, to Troy in 2002 by Gladstone's late father. It had previously been located in Little Falls, New York.
The ValleyCats won three New York-Penn League championships and drew more than 4,000 fans per game for 11 straight seasons, from 2008-18.
In their most recent season, Tri-City had the third-highest attendance in the 14-team league, averaging more than 3,869. The only two teams that were higher, Brooklyn and Hudson Valley, survived with moves to a new league.
The team is joining the independent Frontier League and will continue to play its home games at Joseph L. Bruno Stadium.