SAN DIEGO — Theo Epstein remembered when he first met Kevin Towers, as a 21-year-old intern working in the San Diego Padres' public relations department. Towers was the new general manager.
"I was just out of college," said Epstein, the Chicago Cubs' president of baseball operations. "I was just a nobody, a faceless kid trying to be invisible and not get in the way. But there was never such a thing as a nobody to Kevin Towers — he just wasn't wired that way."
Baseball executives and managers left spring training to gather at San Diego's Petco Park on Sunday and celebrate the life of Towers, who died from complications of a rare form of thyroid cancer on Jan. 30 at the age of 56.
Hall of Famers Trevor Hoffman and Tony La Russa were in the audience, along with Colorado Rockies manager Bud Black and San Francisco Giants skipper Bruce Bochy, both Padres managers under Towers. New York Yankees general manager Brian Cashman and New York Mets general manager Sandy Alderson also were on hand.
Kirk Gibson, who managed Arizona to the 2011 NL West title when Towers was the Diamondbacks' GM, was among the speakers.
"He looked at players differently," Gibson said. "When we won, we won with scrappy players. I'm just grateful I got to spend time with Kevin Towers. He meant so much to me and my family."
A Padres draft pick in 1982, Towers was San Diego's general manager from 1995 to 2009 and Arizona's GM from September 2010 until September 2014.
"There are few people that can have a moment like this," said Cubs general manager Jed Hoyer, who replaced Towers as the Padres' GM. "People came from far and wide to be here."
Towers led the Padres to four NL West titles and the 1998 NL pennant.
"I took over for him, and he always treated me so well," Hoyer said. "We would meet for beers or talk on the phone, and it was always with KT wanting to help me do a better job. That doesn't always happen, and with me being a first-time GM, I just always appreciated that he treated me the way he did."
Former St. Louis and Cincinnati GM Walt Jocketty hired Towers as a special assistant in 2015, what turned out to be Towers' final baseball job.
"The first time I met Kevin was in 1995 at the GM meetings, and I'm sure it was at the bar," Jocketty said. "And from that time on, our relationship and friendship grew. He was one of the guys that always brought all the GMs together. Kevin loved life and lived it to the fullest. He suffered a lot in the last two years, but he always stayed positive and fought a brave fight. There will never be another KT."
Epstein went on to become the GM who in 2004 helped Boston win its first World Series title since 1918 and in 2016 directed the Cubs to their first championship since 1908.
"He was my friend, my boss and my mentor," Epstein said. "He didn't care if you were the president of the team, an intern or a backup beat writer for a newspaper — he treated you like you want to be treated. That was KT. It didn't matter who you were or who you weren't. He treated you with love and respect. And if he liked you, you were lucky enough to be dragged into his orbit, and then you were in for the ride of your life."
Cleveland Indians manager Terry Francona sent home with head cold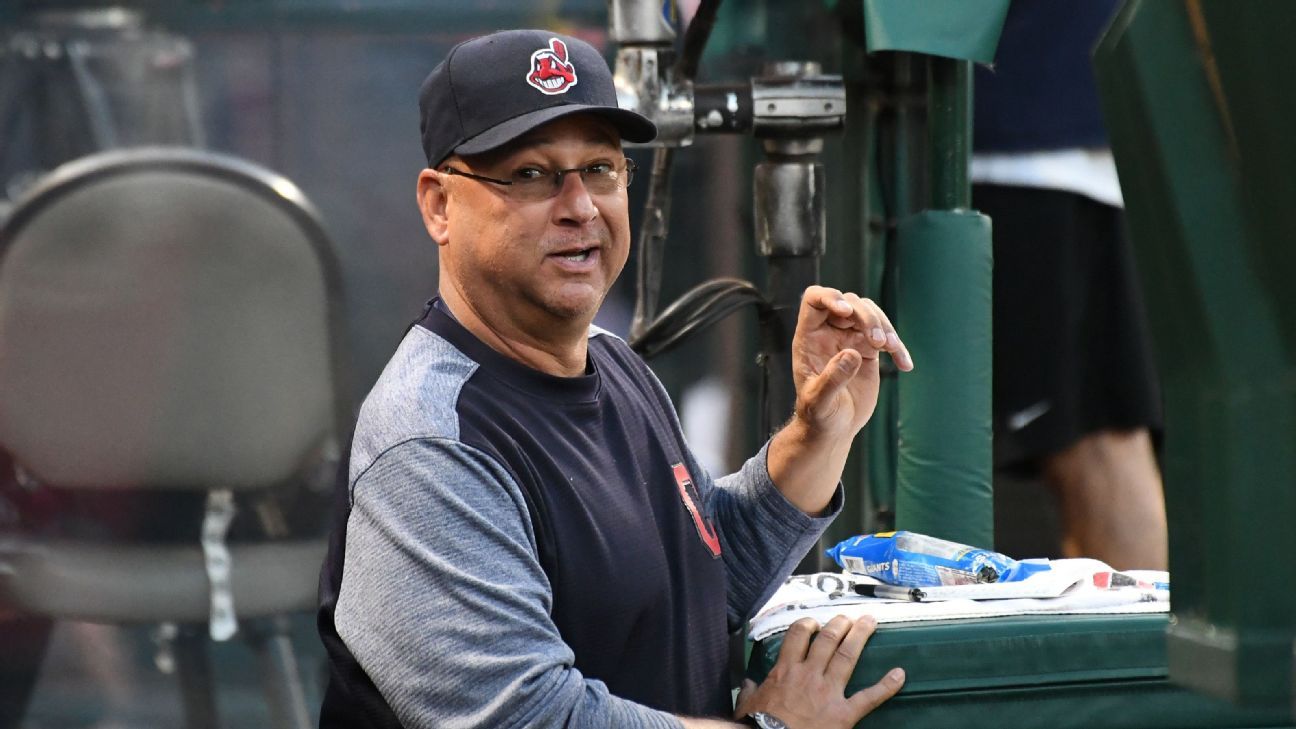 CLEVELAND — Indians manager Terry Francona wasn't in the dugout Saturday night for his club's game against Tampa Bay because of a lingering head cold.
Francona conducted his pregame press conference at Progressive Field before being sent home by the team's medical staff. Bench coach DeMarlo Hale managed the Indians in his absence.
The 62-year-old Francona is in his ninth season with Cleveland, where he has a 721-566 record and is tied with Mike Hargrove for the second-most managerial wins in franchise history.
Francona has spent 21 years managing in the big leagues, previously with Philadelphia and Boston, and has the third-most active victories with 1,749. He won World Series championships with the Red Sox in 2004 and 2007.
Pitcher Rich Hill on track to debut with New York Mets Sunday at Citi Field against Toronto Blue Jays
NEW YORK — Mets newcomer Rich Hill is expected to make his debut for the NL East leaders on Sunday when New York plays Toronto at Citi Field.
Mets manager Luis Rojas said Hill would arrive at the ballpark before Saturday night's game against the Blue Jays and throw on the side.
The Mets acquired the 41-year-old left-hander in a trade with the Tampa Bay Rays on Friday for veteran pitcher Tommy Hunter and minor league catcher Matthew Dyer.
Hill went 6-4 with a 3.87 ERA in 19 starts for the Rays this season. He faced Toronto on July 11 and gave up three runs on four hits and three walks in five innings.
Hill will be a much-needed addition to a starting rotation that has been depleted by injuries, most notably ace Jacob deGrom being on the 10-day injured list with tightness in his right forearm.
Left-hander David Peterson had been expected to return sometime in August after being sidelined with an oblique strain, but the Mets announced Saturday they were moving him to the 60-day IL after he fractured his right foot walking back to the clubhouse following Friday night's win.
Rojas also said righty Carlos Carrasco will make a rehab start with Triple-A Syracuse on Sunday.
The 34-year-old veteran, who was acquired in the offseason trade with the Cleveland Indians that also brought Francisco Lindor to New York, is expected to pitch three innings.
Carrasco hasn't pitched in the majors this year while recovering from a hamstring injury. He's started twice in the minors, allowing five runs in 3⅔ innings.
Follow live: Patrick Sandoval working on no-hitter vs. Twins